Every year I summarize my cost of full-time travel. It's a great exercise in travel budgeting and expense tracking. And believe it or not, with the creative travel strategies I use to get free accommodation, travel slowly, and fly for pennies on the dollar, my cost of full-time travel is less than staying in one place.
Click here to see my full-time travel breakdown for 2010.
(This post was originally published in 2012; content and links have since been updated)


Click here to see all of my Annual Income and Expense Summaries!
What I Did in 2011
My full-time travels in 2011 had a lot of variety. The first five months was spent recovering from 2010(!) in New Zealand, then I had five months of hectic travels through North America, Europe, and Asia (including the Ultimate Train Challenge which spanned 10 countries on 29 trains in 30 days), and I finished off the year catching my breath once again on the Caribbean island of Grenada.
All in all I traversed 13 countries and 73,000kms in 2011. (Click here for a more detailed summary and video of my 2011 full-time travel adventures).


Price Tag for 2011
I was surprised to discover that my total expenses in 2011 were almost exactly what my cost of full-time travel was for 2010 (within $400)! This was far from intentional, and even a little surprising given some big-ticket purchases I had to make in 2011.
Drum Roll, Please…
My total cost of full-time travel in 2011 was $17,615.
All in.
If you were to follow in my footsteps, you might have spent more, or you might have spent less. Travel is so very different for everybody (hence the popularity of my week-in-the-life series), and we tend to spend money on the things that are important to us and make adjustments in other areas that aren't.
I could have spent less. But the end-goal for me is not to spend as little as possible; rather to simply spend within my means. (Which I do).
Because I specialize in finding free accommodation and flying for (almost) free, I am able to keep my overall expenses low enough that I don't need to earn a lot of money in order to financially sustain my full-time travels.
Something must be working, because it has been five years and counting….


Breakdown
Following is a breakdown of my 2011 expenses, month by month. I've converted expenses from native currencies to US Dollars for ease of comprehension and comparison.
January
New Zealand
$524 USD
I started off the new year in New Zealand. January saw me traveling around the North Island, from Rotorua to Keri Keri. But I was exhausted from an incredibly busy 2010, and a desire to slow down the pace of my travel brought me back to my favourite haunt of Mana Retreat.
(I don't have a specific breakdown of expenses for January, as I didn't start recording my expenses in full detail until February. The month's expenditures was largely a function of bus travel, food and drink, and gifts for hosts that I stayed with).


February
New Zealand
$725 USD
I volunteered in trade for accommodation and food at Mana Retreat for the month of February. Most of my expenses were discretionary and entertainment-related, with the exception of some banking fees, and $100 to extend my New Zealand visa.
February Breakdown
Food & Drink $177
Transportation $99
Phone $33
Personal Effects $74
Entertainment $133
Visa $109
Bank Fees $100


March
New Zealand
$467 USD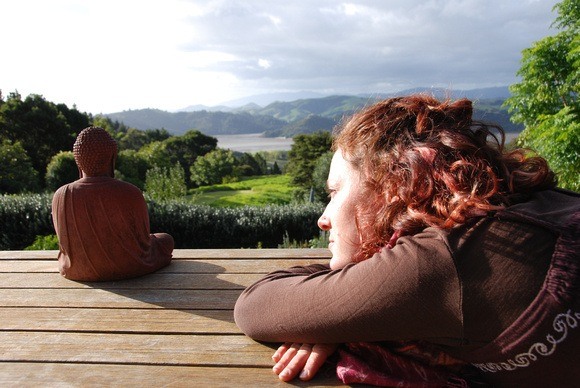 March was a relatively quiet month, spent largely at Mana Retreat, enjoying the views, the hikes, and the people. I also took a course in Reiki that makes up almost half the month's expenses.
March Breakdown
Transportation $54
Personal Effects $55
Food & Drink $128
Bank Fees $35
Extras (Reiki course) $195


April
New Zealand
$604 USD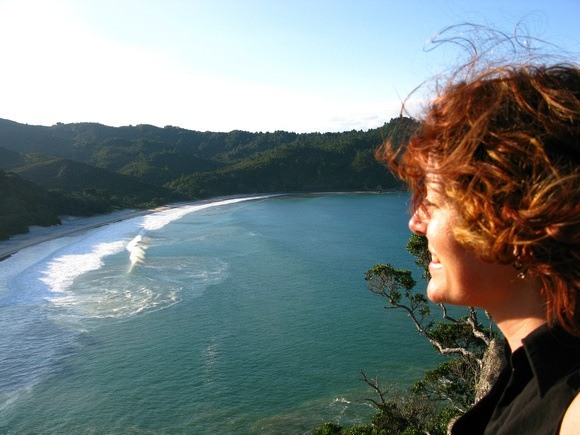 In April I continued to recover from travel fatigue at Mana Retreat, as well as making a few weekend trips to Auckland to "splash out" from my rural routine as well as to strut my vocal cords at a few performances.
$130 of the transportation cost was my plane ticket from New Zealand to Canada (where I would be heading for the summer – North American summer, that is).
Yes. I paid $130 to fly half-way around the world – and in business class no less. (Click here to see how I did it).
April Breakdown
Transportation $238
Personal Effects $40
Entertainment $98
Food $223
Bank Fees $5


May
New Zealand
$1294 USD
By my fifth month of living relatively rurally one place in New Zealand, I realized it was soon time to get moving again. My itchy feet resulted in me "splashing out" whenever I went into town! (I always spend more money in urban vs rural settings). My food & drink allocation is testament to said splashing out.
I also took a gospel singing workshop (that accounts for $130 of my entertainment expenses) at Mana Retreat that I count as one of the year's highlights.
May Breakdown
Transportation $100
Food & Drink $453
Business Equipment $142
Entertainment $410
Personal Effects $173
Phone $16


June
Canada, USA
$1,641 USD
I'm on the move! With the onset of summer in Canada, I made the shift from southern hemisphere to northern (on my permanent mission to avoid winter). Most of June was spent in Toronto visiting family and friends. At the end of the month I took a quick trip to Florida (accounting for most of the transportation expenses) to visit a friend as part of the No Baggage Challenge.
You'll see my food & drink allocation shot up, partly because I was no longer getting free meals (as I did at Mana Retreat), and also because I've consistently found that visits "home" end up involving lots of social calls, which in turn means lots of restaurants and cafes.
June Breakdown
Transportation $432
Food & Drink $747
Passport Renewal $117
Business $12
Entertainment $176
Personal Effects $157


July
Canada
$2,301 USD
I took a quick train trip to Quebec City on another No Baggage Challenge experiment, then spent most of the rest of the month in northern Ontario's cottage country with family.
The high cost of transportation is made up of train tickets to/from Quebec (over $200), renting a car for the cottage ($300), and visa applications for China, Mongolia, Russia, and Vietnam in anticipation of the upcoming Ultimate Train Challenge in September.
I also got a nasty case of bronchitis (who gets bronchitis at the height of summer, you ask? Me. I do.) which cost me a few hundred dollars in doctor's visits and pricey antibiotics. See also: How to Stay Healthy While Traveling
July Breakdown
Transportation $1266
Food & Drink $502
Entertainment $244
Medical $289


August
Canada, Sweden, Portugal
$4,863 USD
August was my most expensive month by far, for a few reasons:
I bought a new laptop and a pile of related business accessories
I traveled to Sweden for the last half of the month (which, between airfare and cost of living, wasn't a cheap proposition)
I flew from Sweden to Portugal in preparation for the Ultimate Train Challenge start date of September 1st
My trusty wheeled backpack luggage finally gave up on me after almost four years of full-time travel abuse. I was in northern Sweden at the time with very few shopping options and no time to order anything online. Luckily I found an expensive but great replacement in my new Osprey wheeled backpack
August Breakdown
Transportation $1217
Personal Effects $297
Food & Drink $290
Business $2260
Accommodation $173
Luggage $288
Gifts for hosts $338
Note: Notice a new expense category? August was the only month I spent anything on accommodation! I splurged with a few nights in a hotel in Stockholm.


September
The Ultimate Train Challenge: Portugal, Spain, Switzerland, Czech Republic, Ukraine, Russia, China, Vietnam
$2,148 USD
Sorting out expenses this month involved converting and reconciling expenditures in nine different currencies! With the fast and furious Ultimate Train Challenge, September's costs were largely transportation (train reservations with the Eurail pass) and food-related.
September also marks the annual renewal of my expat medical insurance, which provides global coverage in the event of a medical emergency. (Stay tuned for a detailed post about this in the near future).
All in all given the sheer amount of territory I covered, September was a pretty reasonable month. Of course, I had lots of help through Ultimate Train Challenge sponsors like HostelBookers, Eurail, Real Russia, China Odyssey Tours, and more. This is one of the benefits of long-term travel blogging; with a reputable blog and social media outreach, travel expenses can be offset with strategic partnerships.
September Breakdown
Food & Drink $455
Transportation $400
Phone $47
Entertainment $10
Medical Insurance $1128
Gifts for hosts $78
Personal Effects $30


October
Vietnam, Grenada
$1,901 USD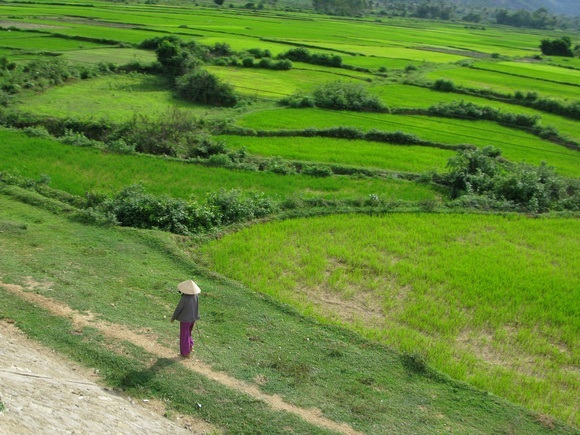 After a little recovery time in Vietnam (where I rode motorcycles, drank coffee, and ate as much as I could), I counter-intuitively backtracked across Europe and across the Atlantic ocean to the southern Caribbean island of Grenada.
And despite the cost of transportation to get there, it was a worthwhile trek across the world, as I discovered a paradise in Grenada in a house-sitting/dog-minding gig that kept my expenses nice and low for the rest of the year.
Click here to learn more about house-sitting and other free accommodation opportunities
October Breakdown
Transportation $1193
Food & Drink $260
Personal Effects $51
Entertainment $42
Business $320
Gifts $35


November
Grenada
$538 USD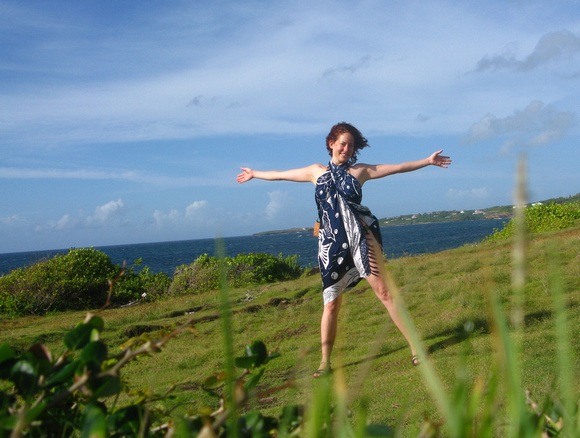 I spent much of November settling into the relaxing pace of Caribbean life in Grenada, and really enjoyed having my own space, with a kitchen to cook in, beach to walk on, use of a car, and time to just be.
November Breakdown
Transportation $41
Food & Drink $385
Personal Effects $67
Entertainment $11
Business $34


December
Grenada
$609 USD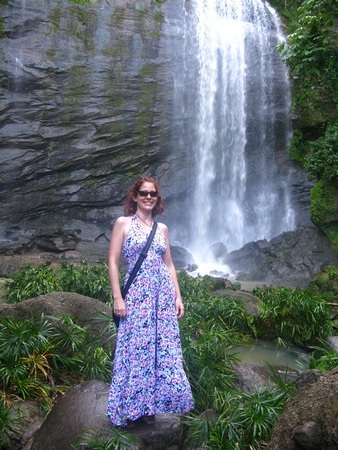 Despite a slow start in Grenada with a touch of dengue fever and heartbreak, by December I had a nice routine and a great group of friends to ring in the holiday season. I had time to reflect on my year covering over 73,000kms and 13 countries, and to plan a few more adventures for 2012. (Hint: I'll be in the Caribbean for a while, and trying out some travel adventures of the watery persuasion).
December Breakdown
Transportation $100
Food & Drink $328
Phone $18
Entertainment $118
Gifts $45


Summary: Financial Choices
How we choose to spend our money – cost of full-time travel or not – varies dramatically from person to person, dependent largely on our respective dreams, priorities, and income.
I used to be a skydiver, spending every weekend and vacation on a drop zone, jumping up to 10 times per day. Skydiving is a very expensive sport. And yet, I managed to sustain this lifestyle for many years with my entry-level income and meagre savings. How? I made conscious choices about how I spent my money so that I could budget for the things I really wanted to do.
The cost of full-time travel is no different. I don't make a lot of money with my location independent career as a writer, but I also don't need to – and frankly I don't want to either. I make up for the small income with creative travel strategies and a slow travel style that keeps costs low.
I am financially sustaining my life-long dream of full-time travel; living around the the world. For this, I feel so grateful – almost incredulously so – every day.
On to the next adventure!