In two months, I lived and/or sailed on five boats in three countries, sailing the Caribbean. With a mild ocean-phobia and pre-disposition towards seasickness, this is something I couldn't have imagined doing a mere six months ago.
But I'm ultimately so happy for that one fateful daysail I did on a friend's boat in Grenada, because it opened up a whole new world to me of travel in an often financially sustainable (and even profitable) way.
Here is a sampling of my sailing experience to date:
This post was originally published in 2012. It has since been updated for accuracy of links and content.


A day-sail lured me into the nautical world and tantalized me with the idea that I could live and volunteer on boats throughout the Caribbean.
I lived on a boat that was anchored, commuting to shore by dinghy, and sharing in the provisional expenses with the other two people on-board. (See also: Getting my Feet Wet in St Martin)

St Martin (Take 2)
I met a friend who took me on a day sail up the west coast of St Martin, snorkelling and swimming in the crystal-clear waters (after recovering from an ugly bout of seasickness).

British Virgin Islands
I met yet another friend in St Martin (the Caribbean sailing community is a small one and it's easy to meet people) who was sailing over to the BVIs to host a couple of visiting friends for a charter experience. I joined the boat and sailed the 12 hours from St Martin (an experience that earned me my "sea legs" after another agonizing bout of seasickness – which thankfully never returned).
For the next week, I cooked delicious meals for the four of us while we island-hopped around the BVIs, snorkelling, swimming, and making landfall on idyllic deserted sand islands and exploring tiny artsy communities on larger islands. And I even earned some extra cash for this experience!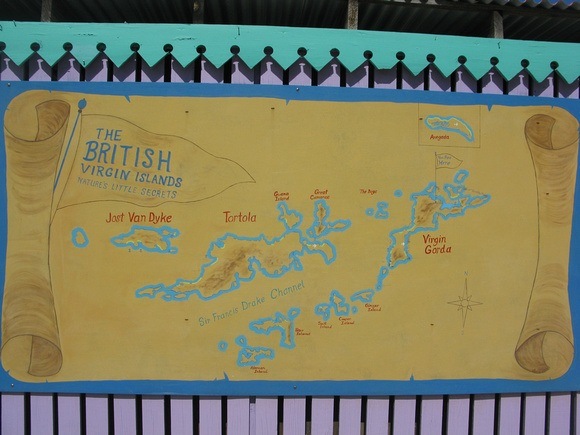 St Martin (Take 3)
After the BVI charter finished, I hopped on a ridiculously cheap flight back to St Martin to rejoin the boat I was on before for a week. Then, I moved to yet another boat (again, somebody I met through my increasingly large circle of friends in the sailing community) to sail up and down the windier east coast of St Martin to enjoy more fun in the sun, including kite boarding, surfing, and paragliding.

St Martin (Take 4)
Lastly, I crashed for a few nights on (yes, another) friend's tiny boat near the airport before flying out to Florida to spend my first night on terra firma after two months.

How Much Does This Lifestyle Cost?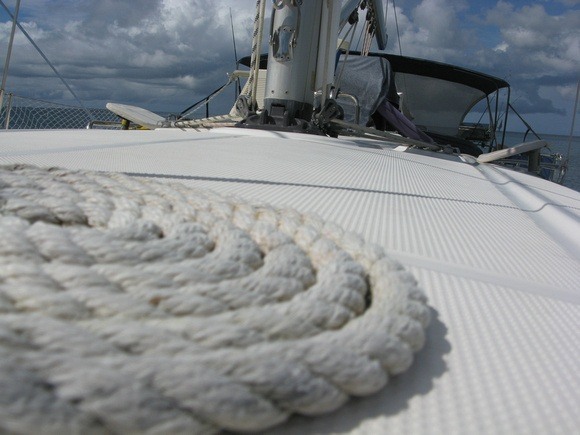 As you know, one of the ways my full-time travel is made financially sustainable is by not paying for accommodation. (In 2011, I spent a grand total of $173 on accommodation – read more about my 2011 full-time travel expenses here).
And I'm happy to report that sailing is a very financially sustainable – and even profitable – lifestyle. Most of the boats I stayed and sailed on were similar to hospitality exchanges or couchsurfing, where you are expected to take care of your own expenses/share in the common expenses, and as a guest in somebody else's home (er, rather – boat), you respect it as if it were your own and put in a helping hand wherever you can. (See also: How to Get Free Accommodation Around the World).
Then, there's the whole world of chartering – on anything from small sailboats to large mega-yachts – where crew members are needed as anything from deck-hands to cooks, hostesses, and even engineers or technical hands. Some positions are formal forms of rigorous employment, while others are more casual. In all cases, it's a great way to make some extra cash. This is exactly what I did in the BVIs. (See also: 7 Surefire Ways to Make Money While Traveling – including on boats).
For your viewing pleasure, here's a montage of some of my Caribbean Sailing experiences in the last couple of months:
Can't see the video? Click here to view it on YouTube.