Welcome to my writing portfolio and speaking credits; a selection of projects and publications and associations I've worked with over the years.
When I started traveling full-time in 2006, travel blogging/vlogging/digital content creation wasn't "a thing". Terms like digital nomad and location independent had yet to be coined.
So, when Travel Blogging became a bonafide industry, they called me a "pioneer". I think it was more a matter of being in the right place at the right time, but who am I to say.
What I can say, is that long before this website became a business, I was a freelance writer; a pioneer in my own mind, making money with little more than a laptop and an internet connection while I hacked into local cultures and lived local lifestyles in various far-flung destinations around the world.
Today, I write about travel, personal finance, and lifestyle design. If you are interested in commissioning me for an article, series, or book, please contact me.
I also produce a YouTube series interviewing and featuring ordinary people who have extraordinary travel lifestyles, remote careers, and travel adventures. Click here to tune in, and please subscribe here.

Curious about the full-time travel lifestyle? Sign up for my FREE email course  to find out how to do it yourself!
How to Travel Full-Time in a Financially Sustainable Way
Selected Speaking Credits
I am an in-demand speaker. Travel industry workshops include topics such as:
How to Arrange Your Life to Travel Long-Term and Work Remotely
Money Tips for Digital Nomads
Arranging your Finances to Live and Travel Like a Location Independent Superstar
How to Develop a Lucrative Freelance Writing Career and Simultaneously Put Your Blog on the Map
Travel Hacking and Traveling in Style with Points
How to Get Media Exposure and Come Off as the Pro That You Are
Digital Nomad Lifestyle and Financial Survival Tips


Keynotes are customized to the audience, and include:
Things no Travel Blogger Will Tell You About 12 Years of Being a Nomad
Real Life Lessons Learned from Being a Shaman's Apprentice
Making Big Life Changes: Taking the Plunge Without Burning Bridges
How I Saved $100,000 in a Decade of Travel – and How You Can Too Without Quitting Your Job
…and others in development.
I also parlay my expertise as a former Certified Financial Planner with my years of travel and lifestyle design experience to speak at Financial Planning Associations and Corporate Events. I emphasize how financial planning needs and methods are changing with the times, how financial planners can be of service to younger generations, and the importance – and urgency! – of having a good financial planner who can think outside the box these days.
Lastly, as a Rotarian myself, I enjoy speaking to Rotary Clubs and other service clubs around the world about how to connect by being of service, including some of my Rotary-related adventures, namely accidentally starting an international NGO in Asia, and surviving Australia's worst-ever natural disaster!
Speaking Credits Include:
2021: FemPeak (online)
2021: Camp Indie, by Location Indie
2021: Work Travel Summit (online)
2021: Frequent Traveler University (online)
2021: Journeywoman (online)
2021: Travel Blogger Collective (online)
2020: TMAC (Travel Media Association of Canada)
2019: WITS (Women in Travel Summit), Riga Latvia
2019: TBEX (Travel Blog Exchange), Montana USA
2019: Travel Massive, Toronto Canada (multiple workshops)
2019: Rotary Club of Toronto East, Toronto Canada
2019: Rotary Club of East York, Toronto Canada
2017: PATA (Pacific Asia Travel Association), Macau China
2009: Rotary Club of Alexandra, Melbourne Australia


Selected Writing Credits
Below is a selection of venues where my work can be seen, along with some specific links for your perusing pleasure.
Current Books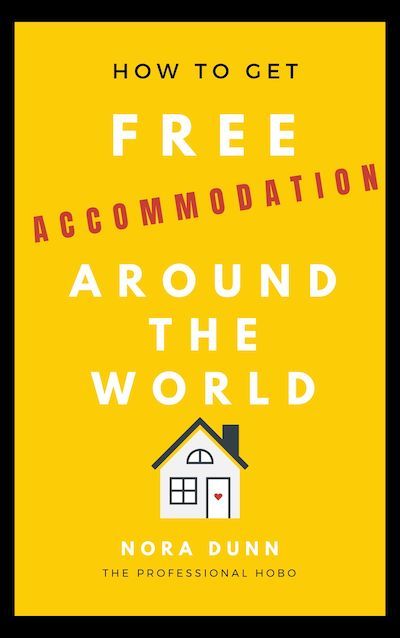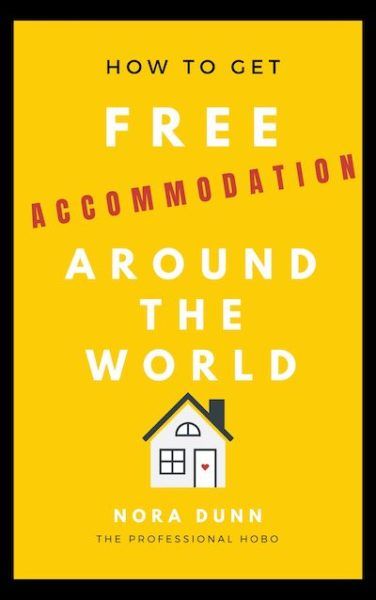 How to Get Free Accommodation Around the World covers five modalities of short, medium, and long-term free accommodation: Volunteering, Couch Surfing, House-Sitting, Home Exchanges, and even Living on Boats.
3rd Edition, released 2020
Click here for more information and to purchase a copy.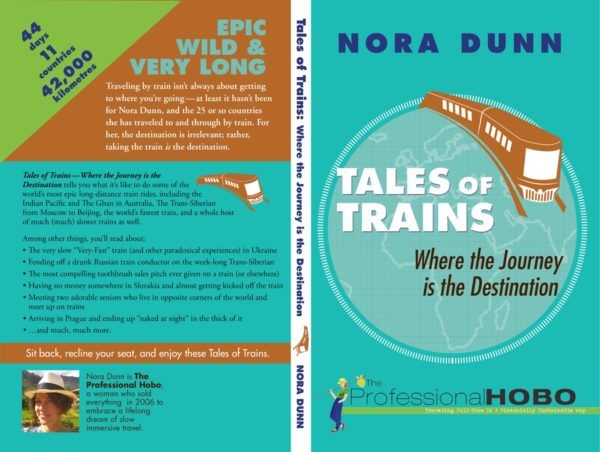 Tales of Trains: Where the Journey is the Destination is a 180-page narrative about some of the world's most epic long-distance train rides, including the Indian Pacific and The Ghan in Australia, The Trans-Siberian from Moscow to Beijing, the world's fastest train, and a whole host of much (much) slower trains as well. It covers over 42,000 kilometres of train travel through 11 countries, in 44 days. Click here for an excerpt.
10,001 Ways to Live Large on a Small Budget
Contributing author. Released May 2009, Skyhorse Publishing. For more information, click here.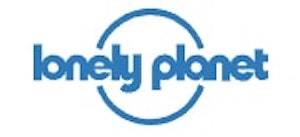 Lonely Planet
If you don't know who Lonely Planet is, you may well have been living under a rock for the last few decades. Their modest start as travel guidebooks has morphed into their leading position in the travel industry.
Go Banking Rates
GOBankingRates is a personal finance resource (reaching 1 billion readers) designed to make learning about money, budgeting, and managing your finances more fun and less intimidating. As part of the prestigious Smart Money Squad, I kick out useful monthly content along the themes of my expertise.
5 Couchsurfing Lessons I Learned From the Worst Houseguest EVER
How Compound Interest Set Me Free
How I Spent $173 For an Entire Year of Accommodation
My 2 Cheap Travel Secrets That Nobody Talks About
Here is a video they produced about my life and lifestyle:
Budget Travel
Sister company to Lonely Planet, BudgetTravel.com is a multi-platform travel media brand that inspires and empowers consumers to see more for less. The site receives 300k+ unique users from the U.S. per month, and Budget Travel has an active engaged social audience of over 4 million.
The "Professional Hobo's" 8 Unconventional Money-Saving Tips


Transitions Abroad
Wise Bread
One of the first and still most popular personal finance and frugal living websites. I was one of their initial columnists and senior writers for over seven years, and I continue to write occasional articles for them to this day.
Here is a small selection of articles:
Make Flying Easy: The Ultimate Carry-On Packing List
Feeling Stuck? 100 Ways to Change Your Life
10 Tips for Landing the Perfect House-Sitting Gig
Paint a Room and Wash Your Face: More Uses for Powdered Milk Than You Ever Imagined
How to Get Through the Airport Faster



Ingle International

MyCareOne
Care One Debt Relief Services helps people get out of debt with debt consolidation and debt counseling. I was a columnist on the topic of travel and life balance for their popular blog A Straight Talk On Debt. Here is a small selection of articles I wrote for them:
Fly for Free: 13 Frequent Flyer Mile Strategies
Vacationing Without Traveling: Taking an Effective "Staycation"
Ways to Make Money by Recycling


Flight Network
FlightNetwork.com has millions of visitors each month, with tens of thousands of subscribers. Monthly columnist for two years. A selection of articles:
The Only 2 Pairs of Shoes You Need For Travel
7 Ingredients for Perfect Travel Clothing: A Woman's Cookbook
Fresh Juice
Fresh Juice (now merged with Canadian Living) was a Canadian print magazine (circulation 425,000) with a focus on "Healthy Made Delicious"; working with the pillars Eat Well, Be Well, and Live Well. It is put together by TC Media, the brains behind ELLE Canada, Canadian Living, Style at Home, and more. (Inaugural issue of Fresh Juice: April 2012)
Would You be Able to Ditch the Desk Early? (April/May 2012 issue)
14 Hidden Costs of Vacations (online)
A Debt in the Family (online)
Managing Your Finances as a Couple (June/July 2012 issue)
Your Kids and Money (August/September 2012 issue)


Travel + Escape
Here are a few posts as part of a large campaign with Travel+Escape, Scotiabank, and Amex.
Fly Away This Winter! Creative Ways to Save Money on Airfare
How to Escape Winter Without Spending a Fortune



GEICO Now magazine
GEICO Now is distributed to GEICO insurance customers. I wrote a cover story about Extreme Savers for the Spring/Summer 2012 edition.




Toronto Star
One of Canada's National Newspapers; my contribution was a special article about being in the middle of the Australian bush fire crisis.
Trip Central
Travel Underwriters
Travel Underwriters is one of the top travel insurance providers in Canada, and has been around since 1964. Their blog helps Canadians travel confidently by sharing tips about travel insurance, safety, and health.
What NOT to Do When Making an Insurance Claim
I Will Teach You To Be Rich
Travel Full-Time for Less Than $14,000 Per Year
This guest post drew over 100,000 readers in the first 72 hours alone. It remains a highly-regarded, enormous resource for full-time budget travel.
(Note: A few years later in 2012, I produced a similar, more condensed article for Wise Bread with more resources and updated figures here):
Amex Open Forum
Geared towards small business owners, this blog features articles from an array of well-known experts across the web. Monthly columnist for two years.


ASU Travel Guide
As the premier resource for airline employees since 1968, this magazine offers discounts to employees, peppered with travel stories. Mine is one of them – about our fundraising adventures in Thailand.
Also Seen On…
Here is a mini-documentary produced about my life and lifestyle by travel colleagues and friends Danielle and Mat of the (ridiculously) popular YouTube channel Exploring Alternatives: