One of the more common questions I get is "What sort of travel insurance do you use?" After being on the road for a certain amount of time, full-time and long-term travelers (including expats living abroad) may not qualify for standard travel insurance, as most health care plans and programs from our home countries also lapse with a long enough absence.
There are many insurances available in the market with each of its own purpose. Health insurances are maybe one of the most important things that every human being needs. It is always in our best interest to be fully insured to protect ourselves and our families in case of any medical emergency.
One insurance that many travelers may not be aware of is expat health insurance. This type of health insurance works differently from travel insurance and is usually more comprehensive in scope. It focuses on providing medical coverage for people who travel or move abroad either temporarily or permanently.
For those who are confused, expats are defined as people from a different country living and working in another country on a permanent basis, often for an extended period of time. They are often compared to travelers but there are some major differences. But, just to keep things nicely complicated, some long-term travelers are considered expats in the context of expat health insurance.
Here's a full explanation of how I have insured myself over the years, along with some helpful tips and definitions if you are in a similar position.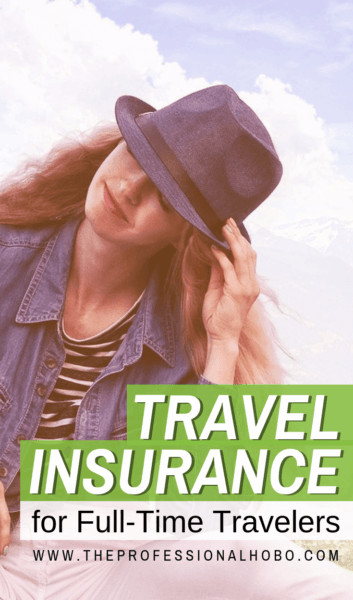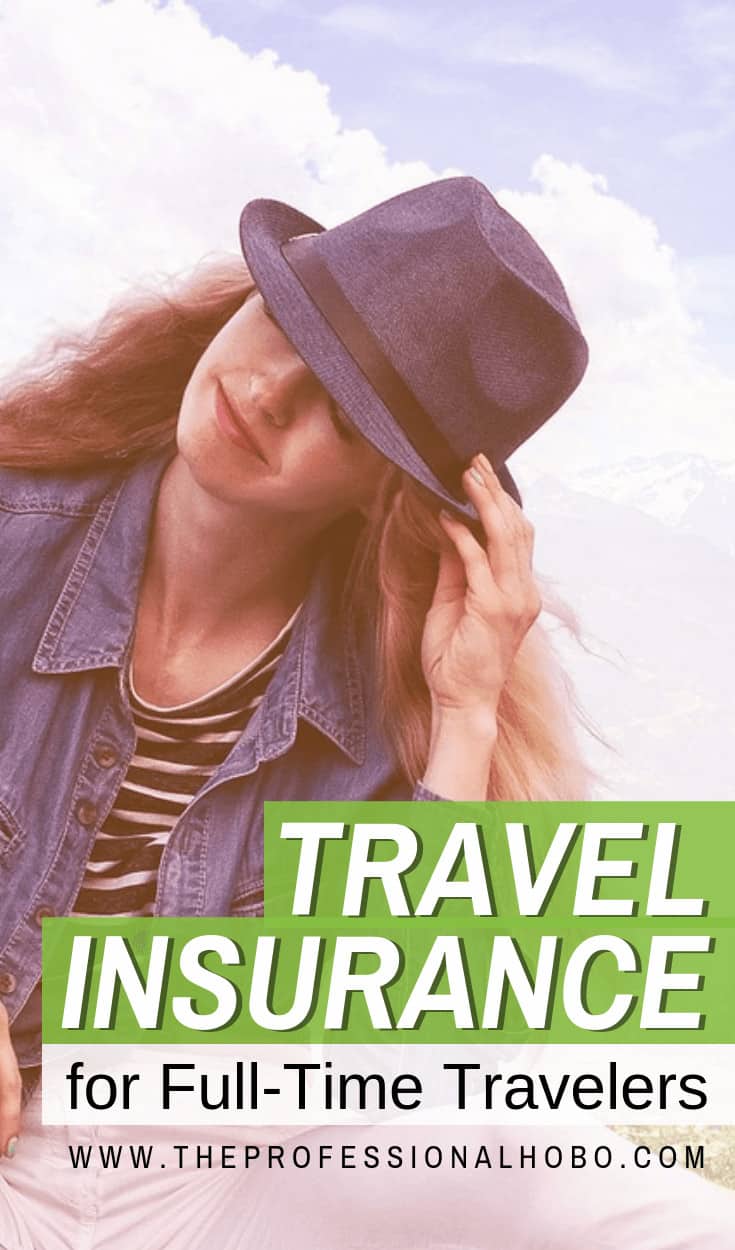 What is Expat Health Insurance?
Also known as International Health Insurance or Worldwide Travel Insurance
Expat insurance goes by many names, but the idea is the same; without a country to call your own (at least, as a resident), you don't have any basic medical care to rely on, and all medical expenses must be paid out-of-pocket. For full-time/long-term travelers and people living abroad, expat insurance is the answer.
But Expat Health Insurance is more than Travel Insurance; think of it as a full-service health and medical plan that provides for you around the world. It will cover you for medical emergencies, but it also has the ability to cover regular doctors' visits, prescription medication, sometimes dental maintenance and prescription eyeglasses, and even visits to healthcare practitioners like massage therapists and acupuncturists.
In some countries where the cost of living is low or where medical tourism boons, self-insuring can be viable. But if a medical emergency is dire enough or if you are traveling somewhere this isn't the case (or where medical care is inappropriate and you need to be taken to a place where you can receive the care you need), you could find yourself in a crippling financial bind.


Travel Insurance vs Expat Health Insurance
I've written about the dirt on travel insurance before, including reasons why you need it and when you don't, and even what it's like to endure a serious illness requiring hospitalization on the road. Let's take a closer look at the difference between traditional travel insurance and ex-pat health insurance.

See also: The Ironies of Expat Life


Travel Insurance
Traditional insurances are those that are taken when you travel for a short period of time, usually up to three months. It covers situations such as medical treatment, travel delays, and even loss of baggage or personal belongings. It can also provide repatriation coverage in the event of an emergency.
When it comes to medical emergencies, travel insurance covers travel-related injuries or illnesses, such as travel accidents, food poisoning, and other travel-related illnesses. It can also cover pre-existing medical conditions and provide coverage in the event of an emergency requiring evacuation or repatriation. But it is important to note that travel insurance will not cover routine healthcare costs outside of travel-related needs.
Typically, travel insurance costs around 2-6% of the total travel cost. This of course also depends on what company you choose, the travel destinations, and the duration of travel. In addition, it also depends on the coverage you select as travel insurance packages can range from basic to comprehensive with various options in between.


Expat Health Insurance
Expat health insurance on the other hand covers long-term stays in a different country. It can provide medical coverage for pre-existing conditions, regular check-ups, prescription drugs and even evacuation services if you need to be taken back home due to a medical emergency. Depending on the insurer, there are usually several plans available with varying levels of coverage and deductibles.
Unlike travel insurance, expat health insurance is typically more expensive but it can be well worth the cost if you are planning on staying for an extended period of time in another country. It is important to note that you may still be required to pay out-of-pocket costs even with expat health insurance as some plans may not cover any travel-related illnesses or injuries.
Since expat health insurance mainly covers medical related costs, it is important to consider if travel insurance is necessary in addition to expat health insurance.
As mentioned above, expat health insurance policies are more expensive than travel insurance policies and the cost can range from a few hundred to thousands of dollars depending on the level of coverage. It is important to compare different plans and providers to ensure that you get the best coverage for your needs. Usually, the more comprehensive the plan, the higher the cost will be. It can cost around 10-20% of travel costs for a comprehensive plan. More on this in a minute.


Types Of Expat Health Insurance
Expat health insurance plans vary from basic to comprehensive with different levels of coverage depending on the provider.

Basic Expat Health Insurance
This type of insurance is designed to cover essential medical needs such as doctor visits and hospital stays. It usually does not provide coverage for travel-related illnesses or injuries and may have a limited coverage area.


Comprehensive Expat Health Insurance
This type of insurance covers a wider range of medical services including travel-related emergencies, evacuation services, and pre-existing conditions. It typically includes higher limits on coverage and larger travel areas.
It is also important to consider if you need travel insurance in addition to expat health insurance as travel insurance may provide some additional coverage for travel-related medical issues. It is best to compare different plans and providers to ensure that you get the best coverage for your needs. Most expat health insurance providers offer several different packages that can be tailored to fit your budget and travel needs.


Do I Need Expat Health Insurance?
To answer that question, let us first discuss who needs it and why.
Expat health insurance is mainly for those who travel long-term or move abroad on a permanent basis. It is also important to note that expat health insurance can be used in conjunction with travel insurance as there are some situations where travel insurance alone would not provide the necessary coverage.
For example, if you had to travel back home for an emergency or needed to be evacuated due to a medical emergency, travel insurance might not cover the costs depending on your residency. In such cases, expat health insurance can provide the necessary coverage and ensure that you are covered for any medical emergencies abroad.
Additional factors to consider are the travel destination and duration of travel. If you are planning on a stay of more than three months, travel insurance may not provide sufficient coverage and expat health insurance would be beneficial. It is also important to consider if there is a public healthcare system available in the travel destination and if it can cover your medical expenses while abroad.
So the answer would be YES if you are planning on staying abroad for an extended period of time and travel insurance would not provide the necessary coverage.


Best Expat Health Insurance
When looking for the best expat health insurance, it is important to consider all the factors mentioned above and also look into different providers and plans to ensure that you are getting the most comprehensive coverage at the best possible price.
The following list is some of the best expat health insurance providers:

Allianz Global Assistance
Allianz offers comprehensive travel and expat health insurance with plans tailored to different travel needs.

World Nomads
It's worth noting that World Nomads is NOT an expat health insurance company! But they do provide long-term travel insurance coverage that can be applied for and renewed while abroad, indefinitely. This is not the norm in the travel insurance industry, so if you're a long-term traveler and just want emergency medical coverage, World Nomads is an option.
However if you're Canadian, the coverage maximums with World Nomads drops dramatically if you no longer have provincial coverage, which technically lapses after about six months abroad. (This is what led me to getting expat insurance in the first place).

IMG Global
IMG Global offers travel and expat health insurance with comprehensive coverage and personalized customer service.
For many years I had the IMG Global Medical expat insurance policy. More on this later.


Global Underwriters
Global Underwriters provides travel and expat health insurance plans tailored to different regions, travel durations, and lifestyle needs.
These are just some of the best expat health insurance providers available. Before making a decision, you should compare different plans and look for the one that offers the most comprehensive coverage at the most affordable price.
Safety Wing
Safety Wing offers travel and remote health insurance solutions specifically for nomads and long-term travelers. Now that I have a home base and take frequent trips that last up to five or six months, I get quotes from both World Nomads and Safety Wing. Lately Safety Wing has given me the best prices.


You can also use a site like Visitors Coverage to shop across multiple insurance companies and filter out the best results for your needs to get the best policy for you.
Check out my Travel Lifestyle Guides for more ways to earn money remotely, spend it wisely, and balance the two so you can travel as long as you wish, in a financially sustainable way. 
Expat Health Insurance Tips –What to know before buying expat health insurance
Here are a couple of factors that you should consider when looking for the best expat health insurance:
For a full glossary of insurance terms (which will make some of the lingo below easier to understand), check out the Ultimate Traveler's Guide to Insurance.


Read the fine print
Read it…before you buy, as well as after. It might be soul-destroying to sift through 30+ pages of policy legalese, but it pays to know your policy inside and out. You don't want to discover your policy's limitations in the throes of a medical emergency.


The higher your deductible, the lower your premiums will be.
You can adjust this accordingly in the quotation process to get a policy suited to your needs. If you only plan on using the policy for major medical emergencies and you have a cash buffer to cover the deductible, then setting a high deductible makes sense.
I do exactly this. It means that some of the lower-value benefits of international health insurance (like doctor's visits and other healthcare practitioner coverage) is lost on me due to the high deductible, but at the same time, it will cover me when I really need it – in the event of an expensive medical emergency/situation.
You can tweak this during the quotation process to suit your needs and budget.


Coverage area
If you are planning on traveling to multiple countries, it is important to make sure that the plan offers coverage in all of those countries.


The higher the co-insurance/co-pay, the lower your premiums will be.
Again you can tweak this during the quotation process to suit your needs and budget.


Excluding USA Coverage reduces premiums.
Many policies have an option for worldwide coverage that excludes cover in the USA, and with the exclusion these policies are considerably cheaper (as much as 50% cheaper) than their worldwide counterparts.
If you get a policy like this and plan to visit (or return to) the U.S., you can simply buy a separate policy for just the dates of travel in the U.S. and it will end up costing you much less than blanket annual coverage.

Pay annually for discounted rates.
This concept applies to most types of insurance policies; the more frequent your payments are, the more money you pay. By paying annually you'll get the best rates. And if you end up canceling the policy, you'll get retroactively refunded for the portion of the year you didn't use, so there's no loss.

Check for direct pay clauses for hospital stays.
Most insurance companies will directly pay the hospital for your in-patient expenses so you aren't out-of-pocket and looking for reimbursement. But it's worthwhile ensuring that this is the case; the last thing you want is to foot an unexpected hospital bill that could be in the tens of thousands of dollars.

Always call the insurance company before seeking medical care.
Some insurers are so sticky about this that they can actually refuse to cover you if you don't contact them before seeking medical care. Obviously if you are unconscious or completely unable to pick up the phone, they'll make an exception, but they expect a call within 72 hours of your being admitted to a hospital, or as soon as is reasonable. You can have somebody call on your behalf if you can't do it yourself.
Part of the reason for this requirement is because the insurance company might have special arrangements with certain health providers and hospitals (which I'd like to think have been vetted for their standard of care, but alas I may be naively optimistic on this front). Either way, it's always best to call them first since they hold all the cards when it comes to paying out. They'll create a file for you, make arrangements to pay the hospital directly, and enhance the chance of your claim going through without complications.

Keep copies of your insurance info everywhere.
You can't have it in too many places, as far as I'm concerned. I have a card in my wallet, the policy info and documentation on my computer and phone (both of which get backed up), a copy on my hidden USB stick, and full policy documentation with a family member back home. (If you travel with a partner, they should have your policy information as well). (See also: Travel Security: How To Keep Your Finances, Data, & Identity Safe On The Road)
As a worst-case scenario, if I'm lying on a hospital bed and have one phone call to make with five minutes of consciousness to enjoy, I can call my Mum (who is my designated representative) and ask her to do the leg-work with the insurance company for me. Otherwise, regardless of the accident or illness that hits me, I'll have multiple copies of policy information and claims phone number just in case my wallet is stolen or I lose the information in one spot.


Travel destination and duration of travel
Depending on your travel destination and the length of stay, some travel insurance policies may not provide sufficient coverage or cost too much.

Pre-Existing Conditions
A pre-existing condition is anything that you have experienced symptoms of and/or sought medical advice/treatment for.
If you have a pre-existing condition, you can still get international health insurance, but it will probably affect which plans you're eligible for. The key is to keep an eye out for pre-existing condition clauses or exclusions, or try to get special expat insurance that covers pre-existing conditions.
Most insurance companies look for/exclude pre-existing conditions from the last two years, but if you're answering a medical questionnaire as part of your application, many questions will delve into your entire medical history. Imagine my surprise when I received an exclusion on a policy for any conditions relating to asthma, due to a temporary and short-lived problem I had experienced 20 years prior.


Premiums and deductibles
Compare different plans to find one that offers the best coverage at the lowest cost.


Medical services offered
Make sure that the plan offers coverage for all of the medical services you may need while traveling.


Extras
Some expat health insurance providers may offer extras such as travel assistance, emergency medical evacuation services, or travel security services.
It is also beneficial to compare different providers and plans in order to find the best coverage for your needs at the most affordable price. Expat health insurance is an important consideration for those who travel abroad and can provide the necessary protection and peace of mind in case of a medical emergency.
Now that you are aware of the factors you need to consider when choosing the best expat health insurance, you can make an informed decision and travel with peace of mind.


How to Apply for Expat Insurance
Expat health insurance plans are offered by insurance companies around the world. They tend to be insurers who also offer travel insurance and standard health plans, but you'll find the occasional dedicated expat insurance company as well.
I like using insurance brokers to help me find the best rates and policies. With one request, I get a summary of various insurance companies and plans, costs, and general policy specifications. I can read up on the policies that best suit my needs and budget, and ask questions of the broker about the quotes, policy administration, applications, and claims. Their answers are usually unbiased, and can be illuminating since they hold experience working with these insurers and can indicate if some are easier or more difficult to manage.
The last company I used to secure my current expat insurance policy (which is called IMG Global Medical Insurance by IMG Global) was Ingle International. I've also used Pacific Prime.
(Note: If you think you'll be interested in an IMG medical insurance policy, feel free to contact me and I'll refer you to the guy who helped me with mine and knows his stuff when it comes to insurance for long-term travelers).
Considering the insurance world is mired in ambiguity and legalese, and making claims can be hell on wheels, I find that working with an insurance broker who can advocate on your behalf throughout the application and claims process is well worth it.
And it's free! Buying a policy through a broker doesn't cost any more than if you go directly to the insurance company, and in fact can sometimes cost less if the broker gets volume discounts.
2021 Update: I recently discovered Safety Wing, which offers long-term travel insurance. While my IMG Global Medical insurance policy had amazing rates for worldwide coverage including the U.S., the reality is all I really wanted was a policy to cover me in the event of a travel medical emergency, so it was like having a Cadillac to do what a wheelbarrow could have handled. Depending on your situation, you might find that Safety Wing will suit your needs well. (Bonus: they cover pandemics like any other illness). Check out this article about Travel Medical Insurance in 2022 and Beyond.


Long-Term Travel Health Insurance Exclusions
After applying for your travel health insurance policy, you might find yourself at the mercy of certain exclusions. It's important to declare any pre-existing conditions when you first apply. Otherwise, claims around those conditions could be rejected and won't be covered. Hello, expensive out-of-pocket costs!
But the crappy part about divulging your pre-existing conditions, is that they could likely lead to an exclusion, which means the insurance company won't cover you for any illness/injury that is related to that condition.
Some plans will remove exclusions if you've been treatment-free for one and a half to two years, so make sure you ask your broker about that.
In the case of pregnancy, some plans will cover maternity care after a waiting period, sometimes 12 months, sometimes less. Other plans just don't cover it at all.
Aside from pre-existing conditions, most health insurance plans have a list of exclusions that they can't cover at all. Usually it's things like injuries resulting from terror attacks or acts of war and nuclear explosions. Some plans also don't cover recreational activities like skydiving or scuba diving.
If you're traveling to high-risk areas, you can always apply special extensions for those kinds of coverage to your usual plan.
You can still get international health insurance if you have pre-existing conditions. You'll either have a higher premium, or an exclusion, and you might have to fill out extra forms or do extra screening tests before being approved.

Expat Travel Insurance for Seniors – What to Look Out For
For seniors looking for expat health insurance, there are a few important things to look out for in a plan, alongside pre-existing condition coverage.
Coverage for Life
Some expat insurance plans have age restrictions or cut-off ages. It's important for older expats and long-term travelers to find a plan that doesn't have these restrictions.
High Overall Limit
As we age, we tend to have more and more medical issues, so it's important to find a plan that has a higher overall limit on how much it covers.
Evacuation Coverage
If you're traveling in a developing country, it's important to make sure your insurance covers evacuation, in case you have a serious medical issue that can't be treated with the resources available and you need to be transported to a more developed place.


Prescription Medications for Expats
If you're someone who needs to take regular prescriptions, full-time or long-term travel can feel impossible. But it's still possible to travel and get your medications as necessary.
Taking Prescriptions With You
Wherever possible, it's advisable to bring as much of your prescription medication with you as the pharmacy will give you in one shot. That way you won't have to worry about getting the wrong medication by accident in a country with different terminologies for the same medications.
On the other hand, don't forget that some countries have laws against certain medications, so make sure you check that you're allowed to bring your meds into the country before you do, especially if it's a commonly controlled substance.
Getting Your Meds Abroad
Another option is to take a written prescription from your doctor with you, including both brand name and generic name, as well as a list of medicinal ingredients. Then, when you get to your new country (if you're moving there) or when you know you're about to need a refill, you can find a local doctor or pharmacy.
Having the notes from your doctor will help them make sure you don't get the wrong medication, especially since prescription drugs sometimes have different uses in some countries.
Also make sure that you're getting your medications from a reputable source. Pharmaceutical chains or hospital pharmacies are usually a safe bet. You can also ask your expat insurance provider or local embassy for recommendations.
It's also worth noting that in some countries you can get the same medication over the counter that would require a prescription in your home country. As I mention in my Guide to Staying Healthy While Traveling, my first line of defence is always a pharmacist, who is not only incredibly qualified, but also free. If you show them your doctor's notes and prescription forms, they may be able to help you on the spot, perhaps even in a more efficient way than you've experienced at home!
---
When choosing and using your expat insurance, it's important to make sure it fits your medical needs, and also that you understand how you can use it on the road so that you can get treatment or medications you need. Otherwise, what's the point in having it, right?
This is just the tip of the insurance iceberg. If you have ANY questions about insurance for travelers, check out this free comprehensive guide.
For regular travel insurance, I have used and endorse World Nomads.
But….during the pandemic World Nomads temporarily stopped offering coverage, and in the meantime I found Safety Wing. Here's a ton of info about their travel insurance plans, including Pros & Cons.
Want to shop for your own policy? Use Visitors Coverage. They're an insurance broker that will show you all the options based on your age and trip criteria.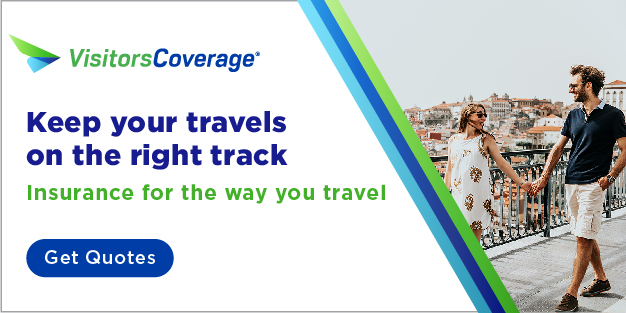 Note: If you end up purchasing an insurance policy through some of the links in this post, I will receive a small commission. This in no way affects your price, and helps me to keep The Professional Hobo going as a lifestyle travel resource. Thank you in advance for your support! 


By taking into consideration all the factors mentioned above, you can make an informed decision on the best expat health insurance for your travel needs and travel with peace of mind, knowing that you have the best health insurance coverage for your travel needs.
In conclusion, expat health insurance is an important consideration for those who travel abroad and can provide the necessary protection and peace of mind in case of a medical emergency. By comparing different plans and providers, you can find.