In my first 12 years of full-time travel, seeing the world with an observational eye (as writers tend to do), I became good at quickly distilling various cultures and behaviours to some core themes. Just take my expat friends in Tokyo, who when I listed my beefs with Japanese culture, replied only with "I don't know how you figured all that out in just two months here".
This is what I do.
I'm also very careful not to paint with too broad a brush, and I've learned that what I observe in a town or city is rarely representative of the entire country or people. Quite like my home town of Toronto Canada; it actually took me leaving Toronto (and eventually, Canada) to understand that Toronto is most certainly not Canada.
It is this level of perspective that travel affords us on the whole; perspective not only on the places we visit, but on our own backyards.
So it's with this cautious caveat that I'd like to make some observations about expat culture: ironies, pros, and cons. While these observations may not be indicative of all expats and expat cultures worldwide, I've experienced a good cross-section of expat communities, the following places being just a few: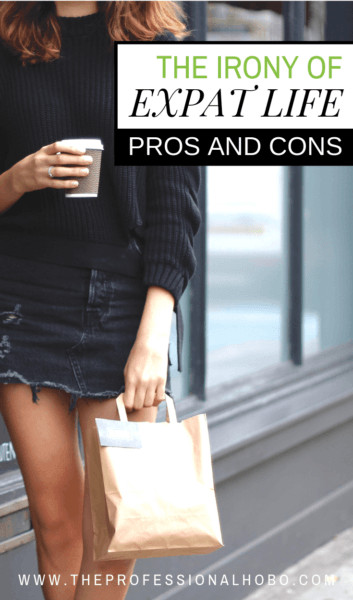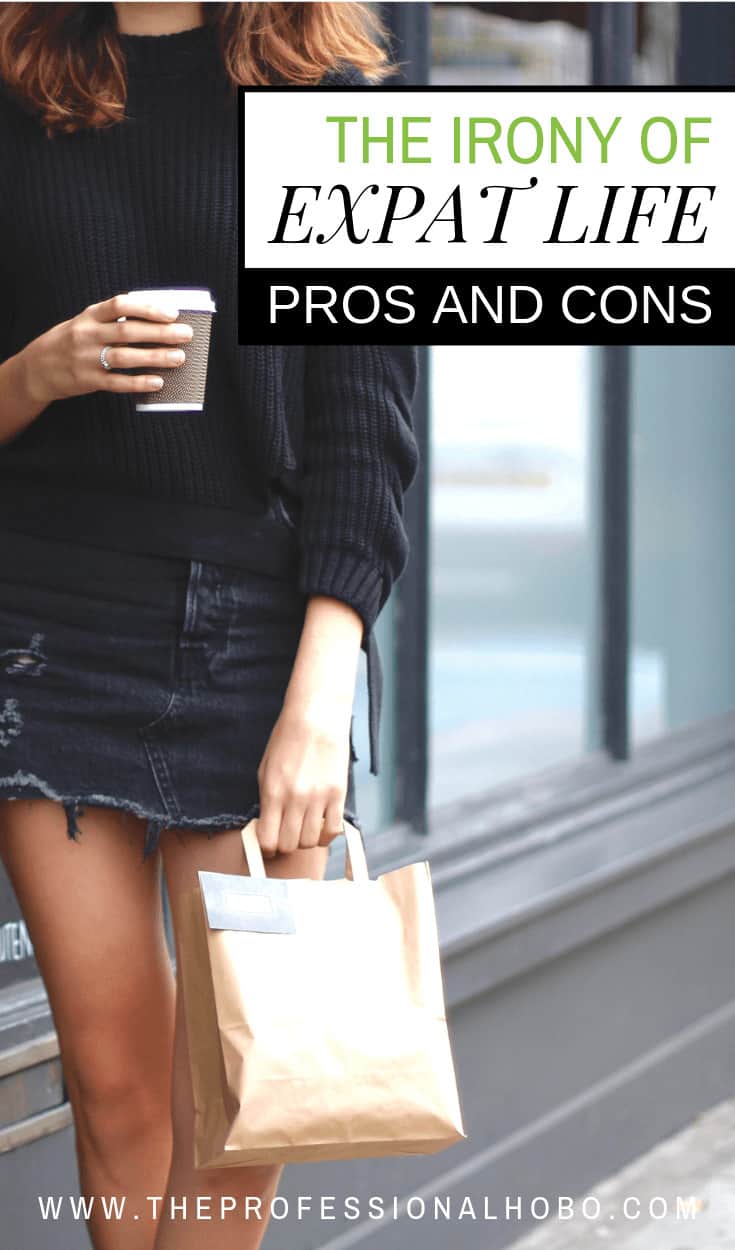 This post was originally published in 2018. It has since been updated for accuracy of links and content. At the end of this article I have some additional updates.


Expat Life Irony #1: Segregation
People usually travel the world to experience other cultures, yet they tend to cluster in segregated expat communities. While expats all have different reasons for moving abroad, there's usually some degree of wanderlust and desire for adventure in there. There's a broadening of horizons, often while taking advantage of a cheaper cost of living. Thus, I find it bizarre that expats on the whole tend to congregate and coagulate (and I'll admit that I'm guilty as charged on occasion).
While a little segregation isn't necessarily a problem, I bristle when it's accompanied by resentment of the locals and their culture, or some sense of entitlement or "better than thou" attitude. Like the woman I met in Cuenca Ecuador who complained – loudly and at great length, in the middle of a restaurant – that she's sick of the phone company constantly calling her and talking in Spanish. "I told them, I don't speak Spanish!" she roared. Like somehow, this was their problem.
See also: How to Become Fluent in Spanish and Other Languages


Expat Life Irony #2: Disconnection
Travel connects, but it also disconnects. Travel the world full-time long enough (like, oh, I don't know, a dozen years), and you'll likely feel more disconnected than connected.
I've actually reached a worrying point in my life, where I'm searching for "my people", and I'm not sure such creatures even exist. I've been so coloured by all the places I've lived in and visited, that I don't feel that I can fit into any one societal "box", and instead feel like my greatest talent (and also my downfall) has been to fit in on a periphery level, but not much deeper.
This even happens in my home town of Toronto; one of the most multi-cultural cities in the world. I've never thought of myself as strongly opinionated, but the number of run-ins I've had with family friends – a well-educated cosmopolitain bunch, who instead exhibited closed-minded and even racist attitudes, has made me realize my tolerance for certain behaviours (and behaviour that I fear is more common than not) is minimal.
The irony is multi-fold in this situation. Most people travel to connect to the world around them, and yet, after all these years, I've discovered a greater sense of disconnection than ever before.
I'm pretty sure I'm not the only person to have felt this, because the desire for connection (and often lack of said connection in our home towns/countries) is one of the reasons why I believe expat communities exist. At least in an expat community, you're usually surrounded by people from around the world, who generally share the common language of English, and who also tend to share the common experience of disconnection or marginalization – both by the locals at their destination, and also by their upbringings or home countries. More on this theme to come.


Expat Life Irony #3: Marginalization
This all leads to the third great irony of expat communities around the world: they're often made up of people who don't feel like they fit in in their home countries.
While this can often be a plus (I like people who don't fit into societal boxes; they tend to be more interesting), it also can mean a mix of misfits that skew your sense of reality and social standards of what is acceptable.
I think of a conversation I had with an expat in Veracruz (Panama), who said matter-of-factly that the actual local town of Veracruz itself is an eyesore that should be bulldozed entirely and turned into a resort. I wonder at what point he ceased to care about the locals – in the very same town he called "home", and at what point he decided that this kind of behaviour in a country not his own was okay. But for all his complaining about Panama, there was no chance of his returning to the U.S., where he vaguely indicated there were too many bridges burned – which made me wonder what circumstances drove him to leave the U.S. to begin with. (See also: Panama – A Wild West)


Expat Life Irony #4: Exploitation vs. Appropriation
I was recently perusing pictures of my time in Tokyo, when I attended a local festival in a borrowed yukata (a casual kimono) and did my best to "blend in"….which in Japan is a fabulous exercise in both irony and futility. I later watched a vlog made by some Tokyo expats who were accused of cultural appropriation for wearing yukata. Expats have a tough gig; don't try hard enough to fit in and you'll be accused of cultural exploitation. But try too hard and it's cultural appropriation. You can't win!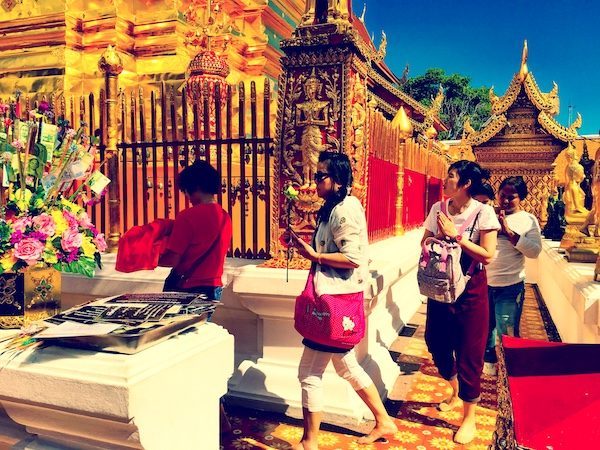 EXPAT LIFESTYLE: PROS and CONS
With these basic ironies established, let's dive deeper with some pros and cons to expatriate life and expatriate communities around the world.


PRO – Connection
As much as I've been talking about disconnection, one of the initial things I've found about every expat community I've observed, is that it's easy to connect with other expats. There are active expat groups on Facebook, with regular events designed to provide socializing opportunities. Even outside of organized events, simply hang out in a known expat establishment long enough, and you'll be approached. This happened to me while hanging out at "Dingo Deli" in Hoi An, Vietnam, and it ended up being quite an educational experience. (See also: Expat Life in Hoi An)
In fact, it seems easier to meet and connect with other expats in such communities than it is to meet and connect with people "back home", who are often beholden to a more rigid and isolating routine of work and family.
There's a real bonding factor to being part of a select group of people who call a foreign town/country "home". Friendships can grow quickly, perhaps because we are all marginalized to an extent. In Chiang Mai (the digital nomad centre of the universe) with minimal effort, I had a very active social life! (See also: Nimman: The Chiang Mai Bubble)


CON – Integration: Questionable
So while expats are all busy connecting with one another in expat communities, it also means they're not busy connecting with the locals and the local culture where they live. This is understandable to an extent; in Asia, the linguistic and cultural divide is so vast, that (in my experience) it's incredibly difficult to meet and have a genuine connection with a local. While it's certainly possible, it takes a long time, and it's more of an extenuating circumstance than a normal occurrence.
This, from a reader:
"I was considering having a home base somewhere like Mexico or Guatemala, so I would be able to continue to live on $1,500/month and not have to go back to work. A friend of mine raves about his life in Guatemala, about how I should move there and embrace the Guatemalan culture. But when I look closely at his life, I see that he associates almost entirely with Canadian and American expats. He might live among Guatemalans, but he surrounds himself with people who share a familiar language and culture."
This reader also quickly added that there's nothing wrong with that (hey – different strokes for different folks).
In my experience, this self-segregation of expats can lead to bigger problems with the local community (especially in developing countries), who in turn can start to resent expats for coming in and exponentially raising the cost of living, which ultimately forces locals who have lived there for generations to move away. I saw this in Vilcabamba Ecuador, where for a while, the resentment ran so deep that foreigners were actually being attacked. I also felt something similar brewing in the little fishing town in Panama where I house-sat for a few months.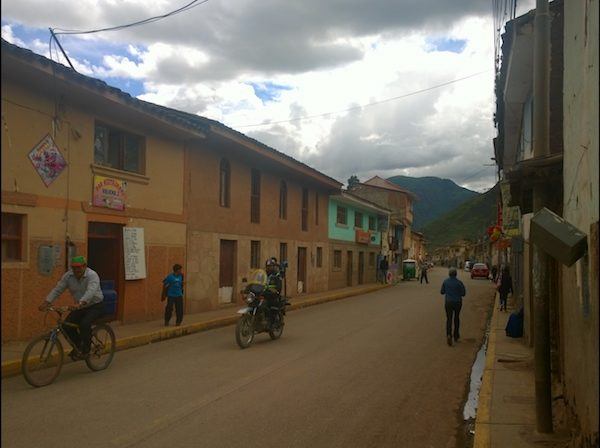 PRO – Variety
There's no arguing this one: expat communities are rich in variety. People from all over the world gather to hang out in a place that is foreign for everybody. While English is often the common language, it's also regularly a second language for expats, who can hail from various parts of Europe in addition to North America, South Africa, and Australasia.


CON: Same Same But Different
A friend of mine who has lived around the world for the last 20 or so years made some fascinating observations to me about expat culture. She distinguished two main groups of expats. The first (a much smaller group relatively speaking) is pretty well integrated into the environment, and makes every effort to speak the language and socialize with locals. As a result they are less engaged with expat communities – and also, are not the subject of most of the observations in this article.
Then, there's the "Other" kind of expat. In her words:
"Expats who drift like oil on the top of wherever they are, taking as much as they can from the environment as it stands and then converting the environment around them into as much like "home" as they can manage. This can be okay in terms of availability of yoga classes and such, but it can also be stifling, as one sees the same people everywhere, and the talk is the same (in almost every country) and the integration is more or less what HAS to be done, and not much more."
As soon as I read this, I made connections to so many of the expat communities I've visited, such as Pisac, Ubud, Koh Phangan, Vilcabamba, Hoi An, and even Chiang Mai.
Regardless of terrain, I'd met all these expats before; they all have different (but similar) reasons for being on the road, and you meet them while doing downward dog, taking a mandala workshop, or at some vegan restaurant or upscale coffee shop.


PRO & CON: Cheaper cost of living
People move abroad for many reasons, including wanderlust, escaping a detrimental situation in their home country, or seeking better employment opportunities. But on the whole, I would suggest that many expats (from western countries) fall into one of two categories: they're digital nomads, or retirees; these two groups often share a common goal of wanting to live somewhere with a cheaper cost of living.
Retirees with fixed pensions that won't get them far in their home country can move to a country where their currency goes further to provide a much more rewarding lifestyle.
And digital nomads who are getting their online businesses off the ground can also use currency arbitrage to their favour by living in digital nomad hubs like Chiang Mai and Medellin.
This is a pro because it's an opportunity; an opportunity to (in some cases) survive on an income that wouldn't otherwise support these people in their home countries. And those who are a little plusher can not only survive, but thrive abroad.
But it's also a con because it breeds a distasteful sense of exploitation. It's what creates gated/segregated communities of expats who make no effort to integrate – or even respect – the local culture. It gentrifies and changes the societal landscape, and reeks of entitlement.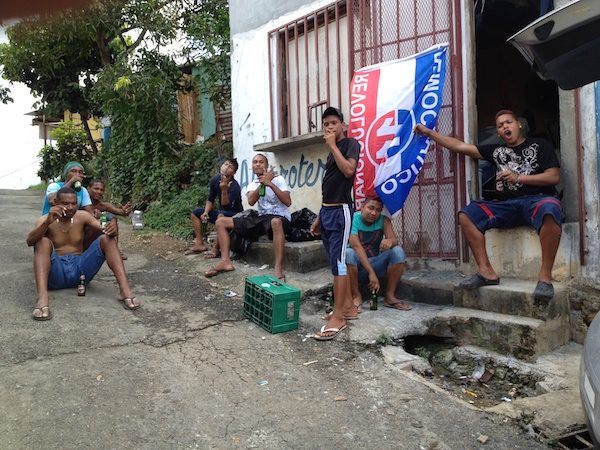 Why I'm Writing This
For the first half of my full-time travel career, I didn't really experience expat communities. Instead I was house-sitting and volunteering in places where I found myself often alone as a foreigner and thus, integrating as much as possible.
This served me well. I started to travel full-time with a dream to "break bread around dinner tables around the world", curious about how other people live and love and think and work.
But after about six years I craved something more.
I was tired of the extent of my linguistic connection with locals being little more than "hello" and "thank you". Even after years of learning Spanish and living in South America, I call myself fluent, but in truth I can only communicate with the true wit and intellect of a 12 year old. This has limited the depth of connection I could experience with locals.
In other countries where English is spoken, I remained on the fringes for being either a visible or cultural minority.
I found as a result, that I've leaned more and more on internet relationships with (English-speaking) friends and family for satisfying conversations and advice. This further increases time spent on my computer and smartphone (in addition to my online work), and thus decreases my interaction with the local environment. While I previously thought of myself as an extrovert, I've become very introverted after all these years of world travel.
In the latter half of my travel career (to date), I found myself staying in various expat-heavy locations. While I dabbled with expat social circles in the Caribbean yachting community, I fully jumped into it in Pisac, Peru. After Peru, I continued to explore many well-established expat communities, partly out of curiosity, and partly (I now understand) out of a desire to connect in person, on a deeper level with people who share some sort of cultural or linguistic tie.
Also not to be underestimated is the sheer absence of familiarity and comforts of "home" that comes as a function of world travel. It's great when you have a home to return to, but challenging when there is no baseline or element of familiarity in life.
This is why, as my friend quoted above said, many expats work hard to convert the environment around them into as much like "home" as possible. And to an extent, I too have found myself doing just this in recent years.
I only now realize how much I've wanted to feel "at home" since leaving Peru in 2016.
I haven't (yet) found a place abroad that feels like "home" enough to declare it so. Instead, I've found a list of ironies, a few pros, and a few cons, of life as an expat that I've discussed in this article.
This is why, in September of 2018, I decided to set up a home base in Canada. With this home base nestled in a familiar environment and with inherent perks of Canadian residency that include stability, comfort, health care, and lack of visa dramas, I continue to explore the world intensively, but without the same underlying feelings of marginalization and disconnection that have trailed me all these years.
(See also: My Epic Search for a Home Base)
Update December 2019: Establishing a home base in my home town was a terrific move for me. While I initially felt alien to my friends and family and the place where I grew up, that has shifted. I now joke with people that I'm a "walking cliché" – I had to travel the world full-time for a dozen years to come back home and appreciate it on a new level.
But my situation is not everybody's; not everybody wants to (or even can) return to their home countries/cities. I found a few places while traveling that could have been home for the long run. Peru in particular was a place I'd planned to grow old in, before my circumstances changed suddenly. And given that I continue to travel for about half of every year, I could well find another spot that calls me to explore a deeper longer-term life there.
Update July 2023: I returned to Toronto Canada to set up a home base because I'd lost my sense of belonging in the world. I figured I needed my people, and that "Canada" was my people.
Canada isn't my people. It's not NOT my people, but it's not entirely the people I was looking for.
I've since determined that the people I needed to help me feel that sense of belonging that was missing, are people who have remote careers and who travel the world (they needn't travel full-time, but to have that curiosity and wanderlust is important for me).
So, the last couple of years have been an exercise in developing this community (online and in person) of like-minded souls. 2023 in particular has been – and continues to be – a life/travel experiment in trying out various coliving and coworking programs. I've created a ton of resources about these kinds of things in my Travel Lifestyle Guides, but only from an academic perspective. Now I'm getting out an experiencing them, and so far, it's amazing!
Check this out to learn more: Coliving & Working Programs for Digital Nomads


Life, like travel, is unpredictable, and that's where the magic lies.
I expect not everybody will share my observations and opinions of expatriate life around the world. That's cool! Please share your own observations in the comments (remembering to be respectful of everybody's experiences).