India showed me both heavenly bliss, and hellish agony. So too, curiously, did the two weeks of Panchakarma (an Ayurvedic therapy) that I did whilst in India. This is my story. It's an epic tale, so please, settle in and prepare to be entertained; it's a bit of a rollercoaster ride.
Travel is Contextual.
Before I get into the delights (and horrors) of both India and Panchakarma, it's important for me to re-iterate that travel is contextual. I've said it many times before – especially whenever somebody asks me about my favourite place in the world, but it was probably the biggest lesson (or rather, reminder) that India had for me. Travel is contextual.
So while I'm going to admit up front that on the whole I didn't like India, it's not a definite statement about the country or people, nor am I discounting the opinions of the many people who love India. It's not a challenge or a competition.
My context for being in India was completely wrong. I believe India is great for somebody who wants an exotic experience. Something completely different. An adventure. A challenge.
This was not me.
I'm fundamentally tired of traveling, and I'm officially looking for the next place I can call "home" (at least, "home" for a while, if not forever. More on this in a future post). At the very least, I need some modicum of stability and grounding.
Because of this, India was a very poor travel choice for me.
Here's a contextual exercise: What do you see in this picture above? A broken and dirty road, littered with cow shit, and a noisy construction site ahead? Or the sun playing with a bright alley and interesting mural, and a colourfully dressed woman passing by?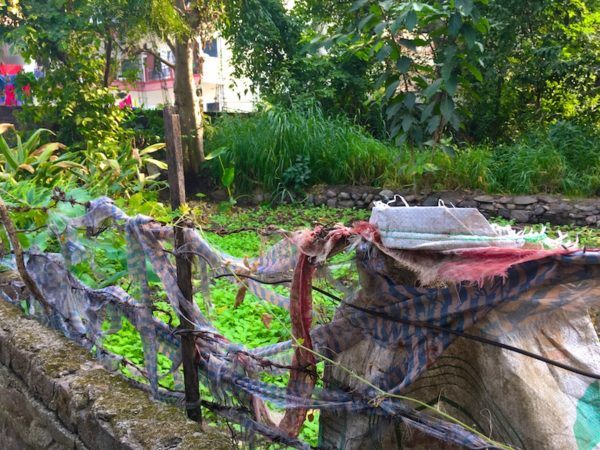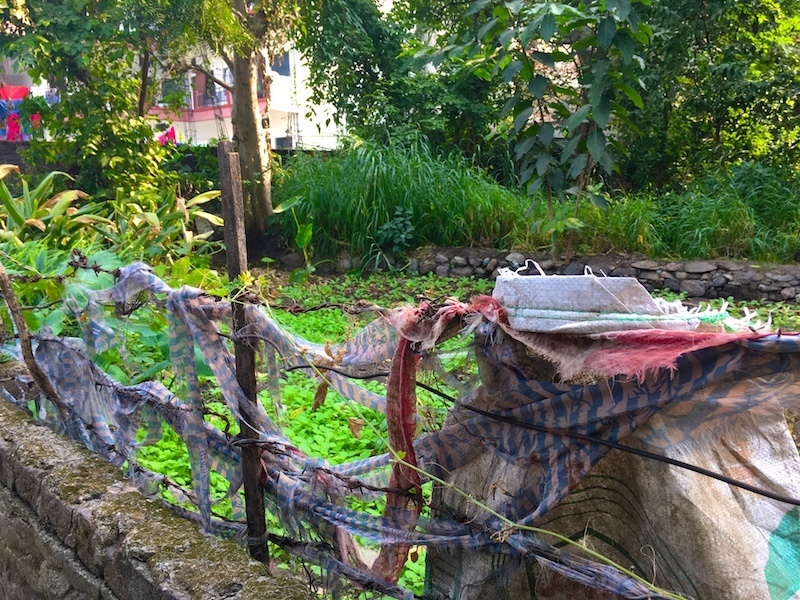 Here's another one: What do you see above? Tattered rags and barbed wire, in front of a field of weeds? Or a green field with colourful bits of recycled sari beautifying the perimeter?
No matter what you see in the pictures above, you're right. So while I'm sure India is a wonderful place and I don't doubt the validity of the rave reviews of many people I know who count it among their favourite countries, that was not my experience.
Here's what really happened.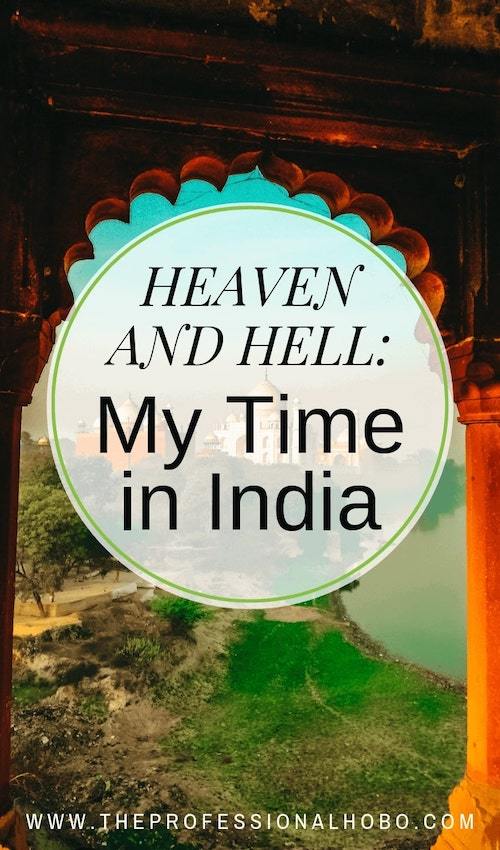 An Introduction to Panchakarma
India is the home to the age-old medicine/practice of Ayurveda, which centres around the idea of harmony of the mind/body/soul. It's as much a lifestyle and diet (according to your Ayurvedic body type/personality) as it is a form of medicine.
Panchakarma is an integral part of Ayurveda, and is considered a healing art that completely detoxifies and rejuvenates, and restores the body/mind/soul to balance. Although some centres will do panchakarma treatments in as little as three days, other clinics won't even accept you for anything less than two weeks, preferably three. It's a process….and one that requires time and commitment.
A friend of mine who described her own Panchakarma experience said it cured her of a pretty bad thyroid problem. As a student of the healing arts myself, I became intrigued by her description, and given that I've been feeling off-centre lately, I figured it couldn't hurt.
Although Ayurveda originates in the south of India (specifically around Kerala), I had my eyes on the north, specifically the town of Rishikesh in the foothills of the Himalayas. I was told that there are plenty of Ayurveda centres there, so I decided to do my Panchakarma there.


Heaven: My Introduction (to India, and Panchakarma)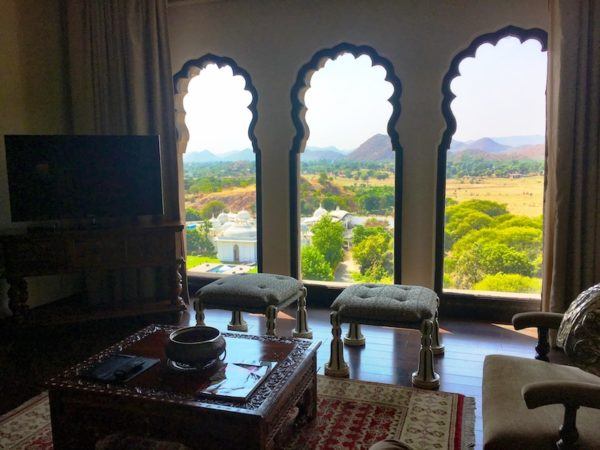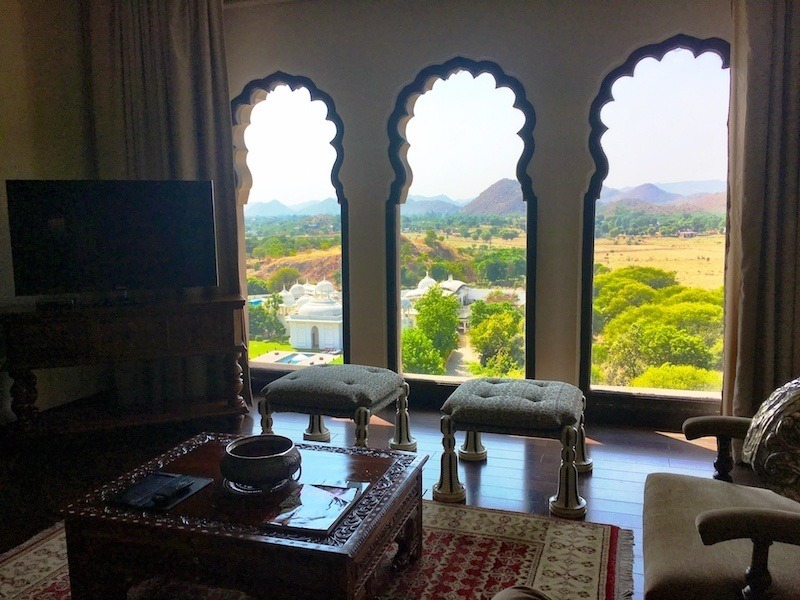 India: How can you not love a place when you're being catered to in five star glory? My arrival in Jaipur was a soft landing in the hands of the Fairmont, and the warm embrace of my friend and colleague Mariellen. Even after my first four days of swish digs, my couple of days in Jaipur flowed pretty nicely. (See also: Acclimatizing to India, In Jaipur)


Panchakarma: Likewise, although the circumstances that brought me to my first Panchakarma appointment were atrocious (more on that later), the session itself was delightful. After an initial consultation with an Ayurvedic doctor, I was prescribed some ayurvedic supplements, lifestyle and diet protocols, and a course of daily two-hour treatments for the next two weeks.
My therapist (Regni) was a tiny woman with incredibly strong hands who rubbed me down with oil in the style of Ayurvedic massage, which started with a thorough head massage and continued on to the body with long firm strokes. There's no room for modesty in this process; standard attire is a pair of disposable underwear (which Regni comically referred to as my diaper), and nothing more. All skin is fair game.
Following the massage was a treatment called Shirodara, which when I read about it looked like Chinese water torture (hot oil is poured continuously on your forehead), but which I was assured would be relaxing and divine. Save for the three gallons of oil that remained in my hair following the treatment and required a bottle of shampoo to divest myself of, it was indeed divine.
Cap the two hours off with a steam treatment (a steam box you sit in with your head sticking out), and I was in heaven. "This panchakarma thing is going to be most excellent!" I thought. Although I wasn't wrong, it also wasn't quite so straightforward.


Slow Fall From Grace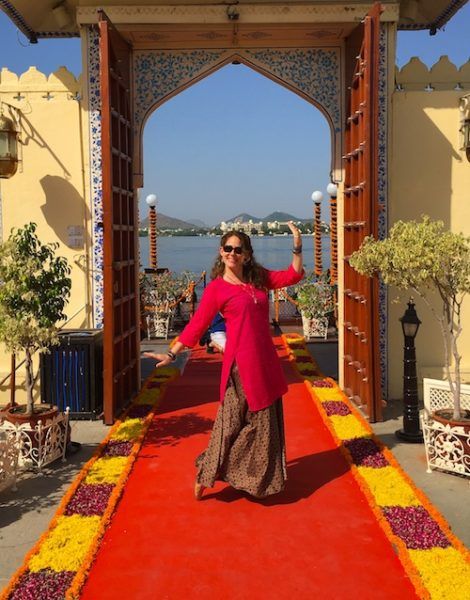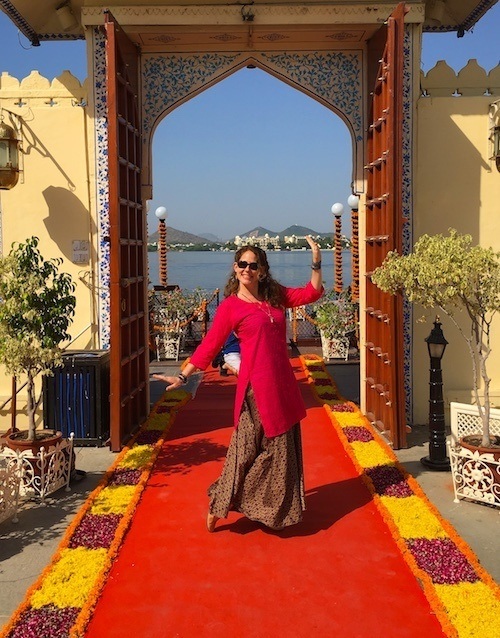 India: After a few days in Jaipur, I boarded the Deccan Odyssey (the most luxurious train in the world) for four days, which was a dream come true for me.
Although the experience was truly heavenly, it couldn't shield me from some rumblings in my inner world. It started with a migraine on day two which required me to miss the morning's activities and remain in bed (one of the big reasons I decided to do Panchakarma was regular headaches and migraines). It continued with my onward travel plans from the train being uprooted, along with a realization that I'm simply tired of moving around, and of my time not being my own (as was the unfortunate case with both of my five-star experiences; delightful as they were, they are meant for people on vacation, not people like me who work as well. I'm not complaining, but sponsored gigs involve a lot of work).
My travel fatigue and desire for home had bred in me a desire to just relax somewhere; this, combined with an increasingly urgent need to get some work done meant I was not reacting well (physically or emotionally) to my circumstances.
When I disembarked the Deccan Odyssey in Mumbai, I had absolutely no plans. I didn't even know where I would spend the night, and spent an hour sitting on my luggage desperately tapping on my phone to find a half-decent place. It wasn't half-decent, nor well-priced. Although I initially planned to stay in Mumbai for a few days, I booked a flight out the next day, to Rishikesh.


Panchakarma: My next few panchakarma sessions continued to be delightful but increasingly strange. If the amount of oil in my hair from shirodara was alarming, the amount of hot oil poured over and rubbed into me for my oil bath session a few days later was obscene. Not that I'm complaining – it was delightful, and Regni and I giggled away as I slid around on the table covered completely in oil.
My milk bath the day after also had me in stitches for the sheer oddity of my treatments. Two ladies this time, poured warm milk over me and rubbed and pounded it in with herbal packs.
Things got weird when Regni poured butter in my eyes. Yep. Butter in my eyes. A standard Ayurvedic eye-cleansing treatment involves a barrier of sorts being put around the eye area to contain the warm ghee which is poured into it. I squeezed my eyes shut tightly while Regni did this.
"Okay, open your eyes," she said when she was finished pouring and there was a good inch of warm butter in my eyes.
"Seriously?" I said. "You're kidding, right?"
"Open your eyes," she repeated. Slowly and cautiously I opened my eyes, and started moving my eyeballs around as instructed, so the ghee could do its cleansing thing. Three repetitions of this exercise in succession left me both shocked and feeling a bit nauseous.
My liver cleanse the following day (hint: it involves the Ayurvedic version of laxatives washed down with a mixture of warm milk, castor oil, and sugar, before spending the next six hours no more than a few feet from a toilet) wasn't nearly as "explosive" as I had expected it would be….it was manageable.
By this point my friend Miki (who you may remember as my "husband" from my adventures in Florida) who was getting regular updates from me, decided I needed to leave. "Nora! They're pouring butter in your eyes and giving you diarrhea! It's time to come home," she said.


Hell
India: I was promised peace and quiet and fresh air in Rishikesh – something I needed by this point as the general chaos and crowds of India were unending, and my headaches were only worsening with the noise and poor air quality. Descriptions of Rishikesh given to me created in my imagination an oasis of quiet and greenery and ashrams and people doing "spiritual things" alongside the quiet and holy Ganges river, surrounded by the Himalayan foothills.
Instead, I found this: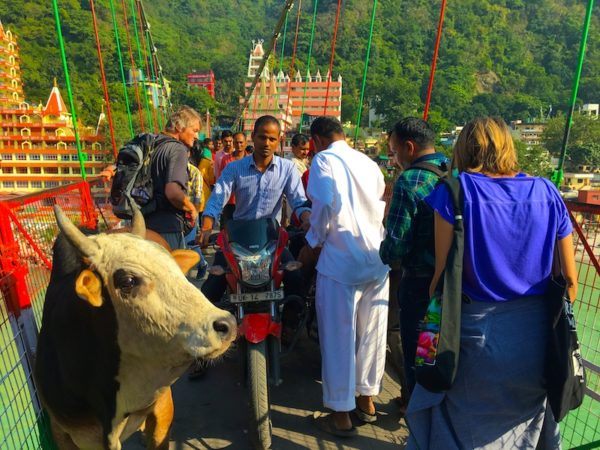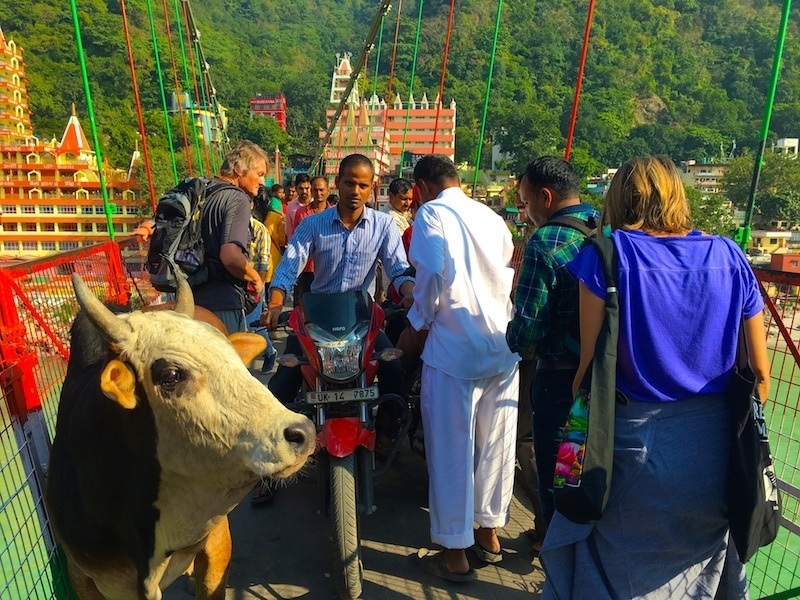 This is the Laxman Jhula bridge – a fairly high, long, and narrow suspension bridge across the Ganges river. I was bound for the other side to sniff out an Ayurveda centre that I'd researched online. If the 15 minutes of shuffling across with people on all sides while sidestepping shitting cows, pissed off monkeys, and honking motorcycles wasn't harrowing enough, I broke completely when I arrived to the other side.
The other side of the bridge was the "ashram" side of town. Where I was told it's nice and quiet. The scene I found on the other side of the Laxman Jhula bridge was the antithesis of that. A one-lane road lined with stores and stalls on either side and sections of overhead cover to increase the claustrophobic effect, was home to solid pedestrian traffic (including shitting cows and pissed off monkeys), as well as two directions of car/motorcycle traffic. In order to navigate the crowds, these vehicles would lean on their horn – constantly – the entire time. Because of the very narrow width of the road, this meant that while standing as much to the side as possible, often in a pile of cow shit, vehicles grazed by me with inches to spare. Basically, while nursing the beginnings of a migraine, vehicles were honking (continuously) in my ear, while I inhaled the glorious freshness of shit, vehicle exhaust, and if I was lucky, crops and garbage being burned in nearby fields.
I almost booked the next flight out of India.
Instead, I persevered, and found that the Ayurveda centre of my choice was located in a quiet area (all things being relative) a bit outside of town. The price was right for the (extremely basic but sufficient) accommodation, and I booked myself in.
By now I acknowledged that I'd been tipped into a full-on depression that had been percolating for some time, and I needed help.


Panchakarma: Everything went wrong when it came to the enema. I've never had an enema before, and I was pretty nervous about the procedure, yet assured (by others who have had enemas) that I'll feel great afterwards. The first day of my enema treatments involved a (relatively) small amount of Ayurvedic oil being put "up there". This actually wasn't too bad, and gave me confidence for the next day's procedure. (Miki, on the other hand, increased her plea for me to return home. "Nora! First they put butter in your eyes! Now they've put oil up your bum! Stop! Stop now! This is insane!")
When Regni appeared the following day with an obscene amount of medicated liquid that was going to be syphoned up my bum, I paled. Breathing hard in an attempt to relax, I endured the procedure (which was incredibly uncomfortable for me, but apparently some people actually find it pleasurable). What happened afterwards, I can't explain. I started crying uncontrollably, for an hour. Poor Regni didn't know what to do with me; she'd never seen a patient do anything like this.
"Most people say 'ugh' then go to toilet. Why you cry and cry?" she said bewilderedly, in her broken English.
I couldn't explain it, except to surmise that some sort of emotional trauma that was stored "up there" was released with the enema. In the realm of the work I've done with plant medicine and spirituality, I recognized this as a good thing, but it still felt like absolute hell, and I spent most of the rest of the day in bed under the covers (literally).


And Back Out Again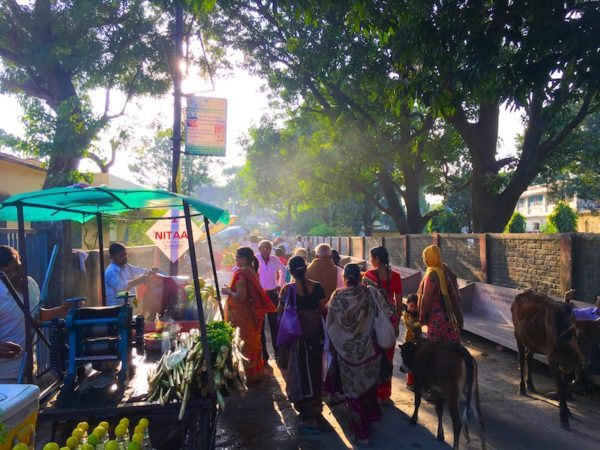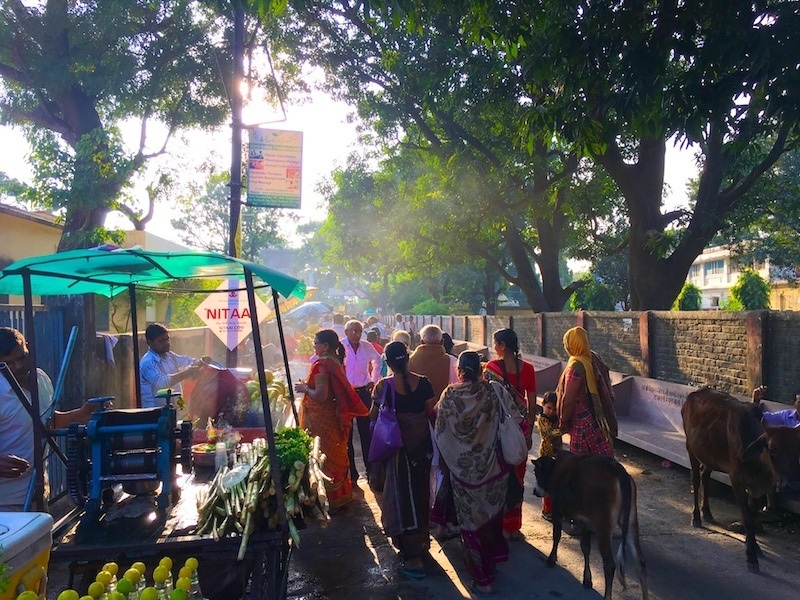 India: I can't say I ever got accustomed to the vehicles honking in my ear; I frequently yelled obscenities at vehicles and drivers for their very unnecessary contribution to noise pollution. But I did find some quiet spots and learned to appreciate some beauty.
Sitting one day on the steps by the Ganges river (by Ram Jhula bridge), I watched a "ferry boat" (the words 'ferry' and 'boat' being loose approximations of anything you can conjure up in your mind for such a thing) come across the river and drop off a dozen Indian passengers – women and families – near to where I was sitting. I watched them set up on a tiny spot of "beach" (more like concrete) by the river and 'bathe'; a holy ritual more than a cleansing act. They also offered prayers to the river (by floating little boats with candles and flowers down the river), and then proceeded to wash their laundry. In that moment, everything was bizarre, and perfect, and beautiful.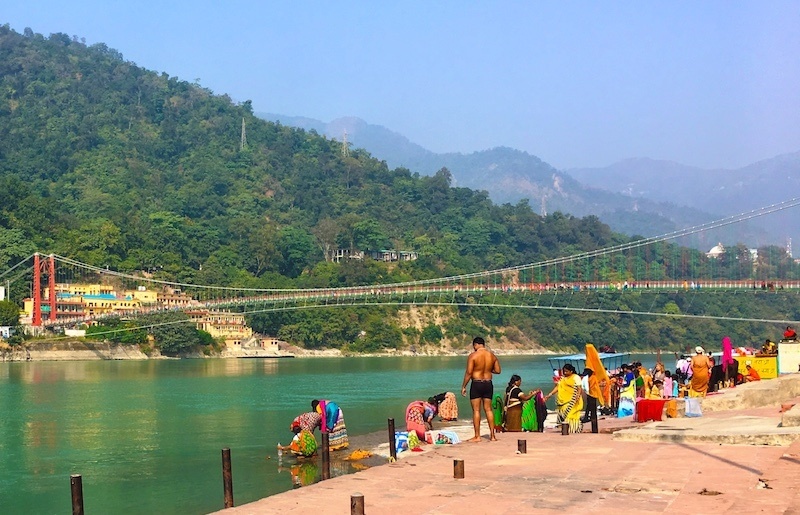 I've heard people say "India is like a punch in the gut followed by a big kiss". They talk about how you can have a challenging day but then the sheer kindness of a stranger, or simplicity of a passing smile, can turn everything around. Sure it can! You've just been punched in the gut! You'll take anything you can get!
I'm sorry. I don't buy it. I can appreciate a passing smile, or a connection with a stranger, without being abused first.
But in that moment, after the hell of experiencing all the challenges of India, as well as the hell of my own inner demons of depression and the detoxification challenges of Panchakarma, I realized that everything was exactly as it was meant to be, I was in a great period of learning and self-compassion, and all would eventually be okay.


Panchakarma: I was actually scheduled for five enemas – one small (the oil), then big, then small, then big, then small. After my meltdown I was off the hook, and we finished up that part of my therapy with just one more small one, thankyouverymuch. From that point on my treatments were back to delightful and enjoyable, my favourite treatment being warm oil being beaten into me with herbal packs followed by massage. All treatments of course started with a head and shoulder massage and finished with steam.
The day of my final treatment was both happy and sad, as Regni and I had grown quite close. Despite language barriers, I came to know her as a remarkable woman who shines light and fun on every situation (except, perhaps, enema meltdowns), and who has made the most out of a very trying life. She cried when I left, and even though given my lifestyle I'm accustomed to saying goodbye, I had to fight back a few tears myself.


Thank you India: Context, Healing, Self-Compassion, Home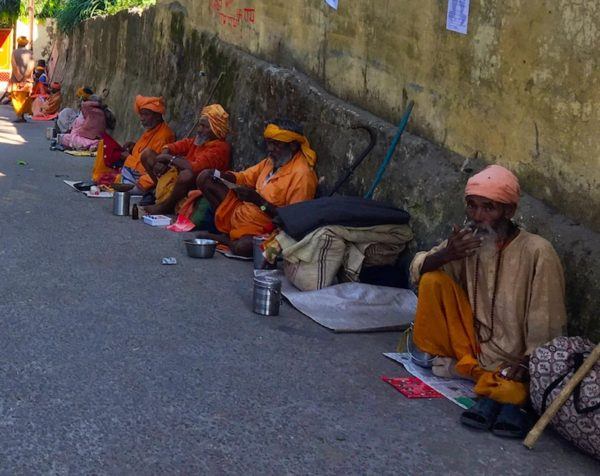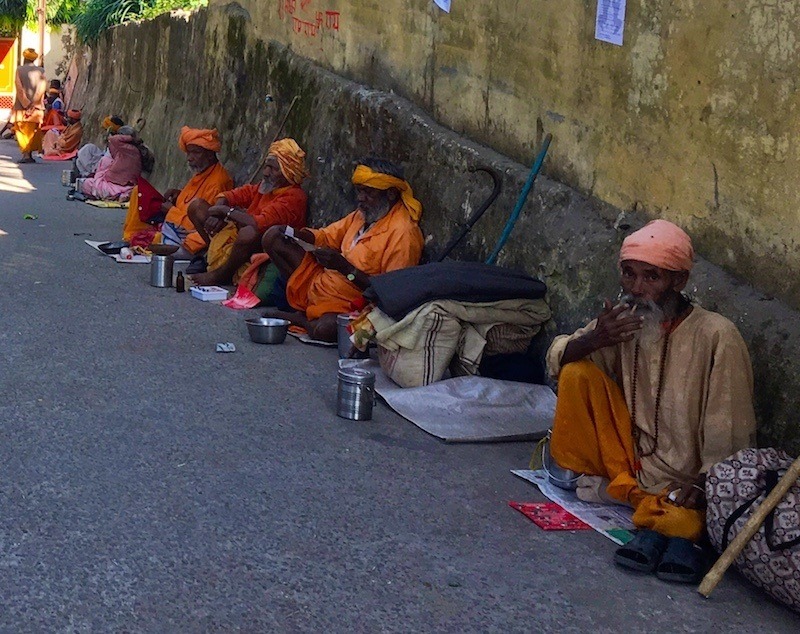 India's lessons to me were all reminders of what I already knew but perhaps had lost sight of.
India's first lesson to me was that travel is contextual. My inner landscape of wanting home and a brewing depression was reflected on my outer landscape of challenges. I couldn't appreciate India's beauty for all the ugliness I saw (both outside and inside of me).
India's second lesson was that I needed to take some time to heal, and that healing is hard work. Suffering a migraine on the Deccan Odyssey was my cue to change tack, cancel plans, and do a panchakarma treatment. The panchakarma itself required me to take a lot of time each day to focus on myself; my bodily functions, the food I ate, and more. The emotional release I received during my enema was both agony and a great relief. My continued attention to diet and lifestyle is the gift of Ayurveda, for which I am very grateful. Two weeks of panchakarma didn't heal me, but it started me well on my way.
India's third lesson has been ongoing for years, and the hardest yet for me to truly grasp and practice. What is self-compassion and self-kindness, anyway? Is it doing whatever you want to do? In that case, roll me a joint and give me a vat of chocolate….but no, that's not self-compassion – it's self-destruction.
I was "supposed to" visit Rishikesh to experience the birthplace of yoga and explore the Indian "brand" of spirituality (having been to two other places of spiritual pilgrimage this year – the Andes of Ecuador and Ubud in Bali). My act of self-compassion was doing none of what I was "supposed to" do in Rishikesh. To forgive myself for changing plans when my body and soul told me I needed to relax, eat good food, sleep, work, read, and see/do nothing more than that. People in Rishikesh laughed when I said (with some degree of pride no less) I didn't do one yoga class, nor set foot in one ashram in my three weeks there.
In a world where we're "supposed to" do a lot of things, self-compassion (for me) is really tuning into to my inner voice that might contradict those 'should's and following the beat of my own drum instead. Easier said than done, but well worth the effort.
My final act of self-compassion was also realizing that India isn't my cuppa tea, and being okay with that. Perhaps under a different set of circumstances I could return and love the place. I am totally open to that.
But what India really did for me, in flying colours, was to emphasize something I already knew but to make it irrefutably loud and clear: it's time for home.
I've been whispering this ever since I left Peru, and now I'm prepared to shout it out from the rooftops. They say people travel to escape something or look for something. Although this hasn't been true for me in the past, it is now. I'm looking for the next place to call home.
I'll be patient in the search, but I am grateful for this opportunity to get really clear on what I'm doing.
And because of that, my trip to India – heaven, hell, and everything in between – was a great success.


Epilogue: Curious About Panchakarma/Ayurveda?
After reading this post, I was contacted by the owner of an Ayurvedic clinic called Sevayu, near Toronto, where I have since established a home base. He offered me a complimentary massage and shirodara treatment in the hopes that I might have a wider frame of reference to better understand my Panchakarma experience.
The proof is in the pudding: when the doctor met with me prior to my treatment and asked what my challenges were, I mentioned anxiety and never feeling properly rested after sleeping. This allowed him to "prescribe" the right oils and massage methodology for my session. In the two nights following my treatment, I slept better than I had in….well, possibly in my entire life.
If you are in the Toronto (or Mississauga) area and interested in a consultation with an Ayurvedic doctor, followed by a customized selection of Panchakarma treatments, I can certainly recommend Sevayu. You're in good hands, and their prices are very reasonable.


Where to Stay in India
I stayed in a hole in Rishikesh. Okay, maybe it wasn't a hole, but it certainly wasn't luxurious. If there's anything I can recommend about travel in India, it's that you'll have a good time if you don't scrimp at every turn. I was staying in a place that cost $6/night. For incrementally more money, I might have had a different – more pleasurable – experience. (Too bad for me I couldn't handle moving any more, so I stuck to my guns).
Don't be like me. Check out the deals below and get a place that fits your travel budget but is also a decent place.
Things to do in India
My second piece of India travel advice is to book organized tours. My time aboard the Deccan Odyssey was utterly delightful – and also incredibly educational. While you don't have to ride the most luxurious train in the world to have a safe and pleasurable experience, I recommend checking out some of the bestselling India tours below: