Shortly after I first came to Peru last March, my life has changed. The protagonist? "The ferrari of transformation," as my friend and teacher refers to it: plant medicine.
The plant medicines I'm specifically referring to are San Pedro and Ayahuasca; two very powerful mind-altering substances that can be the impetus for healing, transformation, and divine connection.
Your vision will become clear only when you look inside your heart;
who looks outside dreams; who looks inside awakens.

– C.G.Jung
This post was originally published in 2014. It has since been updated for accuracy of links and content.


The Plant Medicines
I'd known about Ayahuasca for over five years, and had quietly called it into my life since then. But in a similar way to how I called Peru into my life for over 12 years, I knew that it would happen when the time and place was right – and somehow, I also knew that I would be doing it in a shamanistic setting…in Peru.
Despite my burning desire to participate in an Ayahuasca ceremony, San Pedro was the first – and main event – in my plant medicine journey.


San Pedro
San Pedro is a cactus that grows throughout the Andes, and has been used in shamanic ceremonies in Peru for over 3,000 years. It is known for opening the heart, helping you to connect with yourself (and beyond) through your heart instead of your (monkey) mind. Often this results in a greater sense of self-acceptance, compassion (to yourself and others), and healing of old wounds.
I first drank San Pedro with Miguel during our trek through the Andes; and although it was a lovely journey that fostered a deep connection with nature as we hiked along, it wasn't nearly the life-altering (or mind-altering) experience I had expected.
"That's because you didn't do it with X*," was a resounding response from those I spoke to when I returned to my home base in Pisac. Anybody who had done a San Pedro ceremony with X would say that exact phrase emphatically, often accompanied with a wide-eyed recollection of the bombastic experience they had.
* Note: I am refraining from identifying the curandero in question.
And indeed, when I eventually met X (more on him later) and described my first San Pedro experience, he said the same thing. I had approached him to arrange an Ayahuasca ceremony, and ended up doing eight San Pedro ceremonies – and only one Ayahuasca ceremony – with him over the ensuing six weeks.


Ayahuasca
Ayahuasca is known in the Amazon jungle as "la purga" (the purge), and it's an accurate name at that, since purging (vomiting) is common during an Ayahuasca ceremony. Why would you want to drink a plant medicine and throw up, you might ask? Purging – and the act of embracing Ayahuasca – can cleanse you on all levels; physical, emotional, mental, and spiritual. It helps you to let go of things that no longer serve you, and connect with your deepest truth.
One of the active ingredients of Ayahuasca is DMT, which is a psychedelic compound of the tryptamine family, and is naturally produced in the body at birth and death. The process of "life flashing before your eyes" before death is said to be DMT working its magic.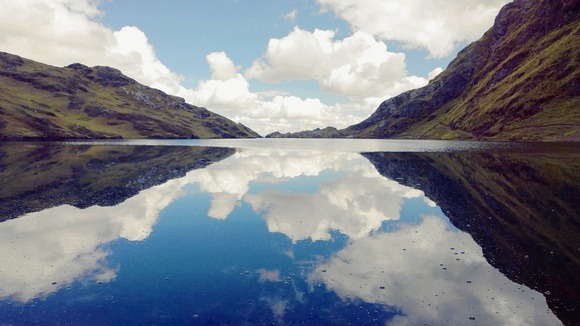 The Teacher
In the Sacred Valley of Peru, there is no shortage of plant medicine ceremonies available, held by teachers and shamans with varying techniques and degrees of experience. To my view, X stands out in a variety of ways that have both endeared me to him and allowed me to explore some of the deepest corners of my emotional and spiritual being.
"I dislike the term shaman," was X's response when I told him I'd be writing about my experiences and asked how I should refer to him. On his website, he refers to himself as an Ayahuasquero, but it's a term that doesn't roll off my tongue so easily. To somebody unfamiliar with shamanic and plant medicine practices, I still like to call X a Shaman. (Sorry, X). But everybody here simply knows him as "X".
There are a lot of deeply spiritual people and practices here in Pisac. To meet X, you immediately sense his connection and knowledge of all things spiritual, but he also has a playful and practical side that counter-balances the "woo-woo" aspect of it all. He acts as an effective bridge between the mentalities and issues of Westerners, and the spirit of these jungle medicines that are inaccessible or incomprehensible to many of us. And unlike other shamans in the area, he counsels you before and after each ceremony and provides personal guidance throughout the ceremony, to help you set effective intentions and incorporate the information and lessons you learn.
X has become not only a teacher of mine who I have immense respect for, but also a very good friend.
Note as of June 2016: after 2.5 years of studying, living, and working with X, assisting him with all his ceremonies, and apprenticing under him, he pulled the plug on everything. Every coin has two sides. Here's what happened.


Plant Medicine Ceremonies
In preparation for both Ayahuasca and San Pedro ceremonies, you need to adhere to a special diet. There are a variety of recommendations depending on who you talk to, but X suggests that for at least three days before and after each ceremony, participants abstain from caffeine, pork, spicy foods, sex, alcohol, and drugs of any kind. This deepens the experience, and invites the medicine to stay with you afterwards.

San Pedro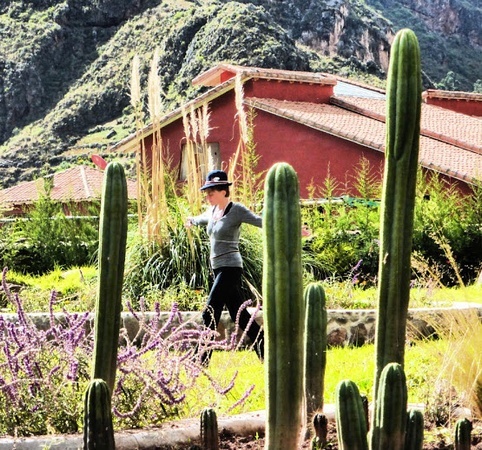 X holds San Pedro ceremonies during the day. The ceremony opens at 8am with a variety of shamanic rituals before drinking the medicine, and the ceremony closes around 5pm, followed by dinner in X's home. (He holds relatively small ceremonies so as to give participants the personal attention they need for a deep experience).
The journey can be anything from pleasurable to painful, gentle to intense – and usually a combination of everything. As a very cognitive and rational person (almost to a fault), I appreciate San Pedro for its ability to "get me out of my head" and to viscerally experience healing and receive insights. I've tapped into emotional parts and needs of my being and cleared a lot of "luggage" that was holding me back – in ways that I can't fully or intellectually explain, but know it – in my body and being.
San Pedro is generally known to be a gentle plant teacher, so throughout the day you have your faculties about you; you can walk and talk and function. But because this is an inner journey, participants don't speak or interact during the ceremony.


Ayahuasca
Ayahuasca ceremonies are generally held at night. After fasting through the day from breakfast, the ceremony begins at 6pm and finishes around 10:30pm. Again there is no interaction between participants during this personal journey, which can be considerably more intense than San Pedro – physically, emotionally, and otherwise. In comparing the two, I would say Ayahuasca is for exploration of the self and the world (seen and unseen) outside ourselves, and San Pedro is about coming home to yourself.
It's difficult to describe what happens in an Ayahuasca ceremony, since every ceremony is different (the same can be said for San Pedro). I've had some ceremonies where nothing perceptible happened, and others where I felt like I traveled to other dimensions. Ayahuasca can produce very intense visions, and for some people can be scary. It really depends on your state of mind/emotion/spirituality, as well as your level of resistance to flowing with the experience.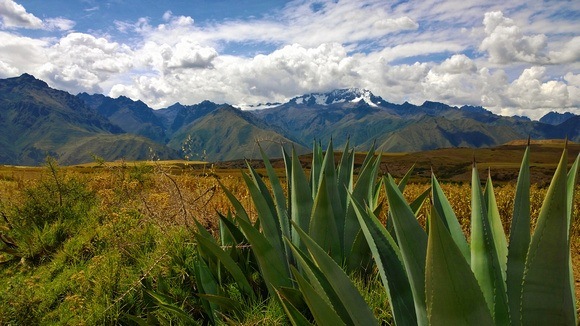 Plant Medicine Isn't For Everybody
"Work with these plant medicines is not for everyone as it entails a strong willingness and readiness to surrender and embrace whatever experience and emotion the medicines may bring up to one's conscious awareness," writes X on his website. He goes on to say that if you try to control a plant medicine experience, it can be downright painful.
You have to come with a very open mind, a willingness to work on yourself, and the ability to face whatever comes up in ceremony. I've faced some ugly aspects of myself and my fears in ceremonies, but it is in facing those dark sides that I saw them for what they were, and either accepted them or got rid of unnecessary preconceptions or judgements.


What I've Learned
In my initial weeks of San Pedro and Ayahuasca ceremonies, I learned and accepted a number of things about myself, and my life – past, present, and future – that are significant life lessons. Among other things:
I now understand patterns in my life that haven't served me.
I went through numerous emotions with regards to the head-on collision I was in last year, from anger at the unfairness of it all, to eventual gratitude for what it was and where it led me.
I reconnected with a traumatic time in my childhood, and realized that the tragedies of that time no longer need to be a part of my identity or a story that I hang on to.
I understand why I travel and live in the way that I do.
I'm falling in love with myself, instead of falling in love with other people to fill a need that can never be filled by others.
I've humbly embraced parts of myself that I'm not proud of.
I've let go of or reframed certain qualities and characteristics of mine to foster much healthier relationships with people in my life.
I have a greater sense of work-life balance.
I learned to be kind to myself. Truly kind.
I let go of many of my fears.
I released dark energy of past traumas that had manifested themselves physically in my body.
I reinforced my fundamental trust in the universe – as well as myself.
I reconnected with the enduring love of my parents, who, like most parents, didn't get everything right, but never faltered in their unconditional love for me. (I love you Mum and Dad).
And in a most exciting way, I gained direction for my future, ultimately leading me to the the decision to return to Peru to live for a while.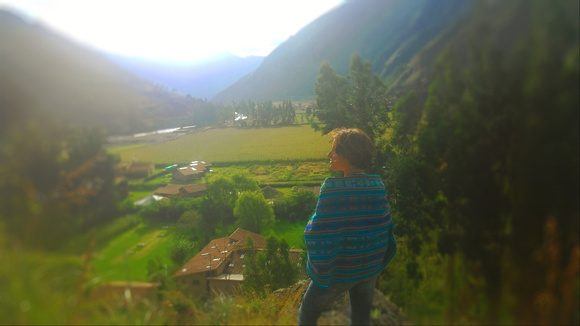 After these intense periods of San Pedro and Ayahuasca ceremonies last April and May, I spent the remaining weeks I had in Peru integrating what I learned, before heading back to Canada for the "ultimate reality check" (as X refers to it) of facing old patterns and relationships while integrating new life lessons. My family and friends all delighted in seeing a "new Nora"; saying I am much lighter, happier, able to deal with life's frustrating moments gracefully, and with a deeper connection to both myself and the world around me.
For these gifts, I am immensely grateful to San Pedro, Ayahuasca, and of course to X for their instrumental role in my life.


More About What Happened With X, and My Own Shamanic Journey
This is the first of a few articles I wrote about plant medicine and my journey with shamanism. If this topic interests you, have a look a the following, which is in (somewhat) chronological order:
My Decision to Become a "Shaman"
A Month in the Jungle: Doing a Plant Diet and Ayahuasca Retreat
Apprenticeship Update: BIG Changes For The Professional Hobo (how it all ended with X)
Learning to Be an Ayahuasca and San Pedro Shaman (how my shamanic journey continued beyond Peru)