While in India, a vast majority of people I spoke with (Indians and foreigners alike) cited Udaipur as their favourite Indian city. When pressed for reasons, I got anything from the general vibe to the numerous palaces to the beautiful lake views. I was delighted to discover the next stop on the Deccan Odyssey after boarding in Jaipur was Udaipur.
This post was originally published in 2017. It has since been updated for accuracy of links and content.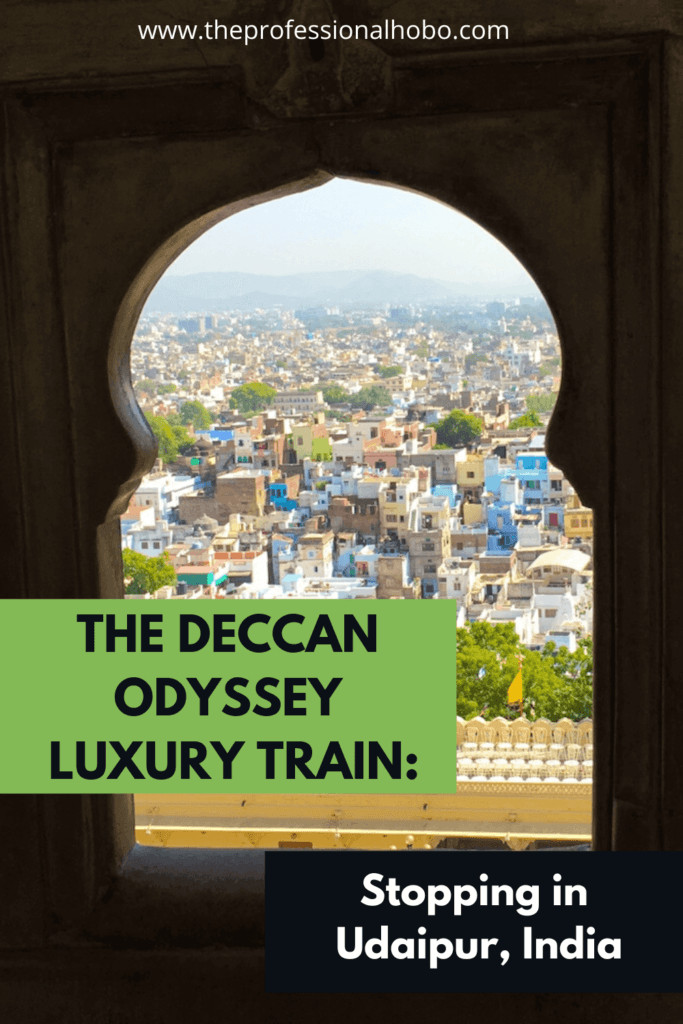 Traveling/Touring With the Deccan Odyssey
The Deccan Odyssey is much (much) more than a simple train ride. If you missed my post/video last week with a tour of the train, I highly recommend this opportunity to see what the most luxurious train in the world looks like.
But the Deccan Odyssey is more than just a super-luxurious train with an insane amount of amenities and attentive staff. It's a way to see India. Each night before bed the following day's itinerary is lovingly left on every pillow as part of the turn-down service. They're full days of touring, often with early starts. It's an all-inclusive and very easy way to see India, with everything laid out and a different local guide meeting passengers every morning to escort them on the day's adventures, which often include some very exclusive experiences (lunch at palace in the middle of a lake? Why, thank you!).
A fellow passenger best described the Deccan Odyssey as being like a "cruise on rails"; all your needs are catered to on the boat (er….train), and each morning you arrive at a new destination that you have a chance to get a little taste of, before re-boarding and moving on to the next destination. So while a cruise (and likewise, a trip on the Deccan Odyssey train) isn't a chance to dig too deep into local cultures, you'll cover a lot of territory and figure out where you might like to return to, later in your trip, or later in life. Where the Deccan Odyssey has cruises beat hands-down (well, aside from the fact that it's a train!), is that with such a small group of passengers and some very knowledgable staff, it's a much more intimate experience allowing a more private audience with local experts for questions to be answered.
And, for the record, this experience on the Deccan Odyssey was free for me, courtesy of Cox & Kings, the longest-established travel company in the world, who also happens to own this train. They conceded me this treat because I wrote a book about trains (thus demonstrating my crazy love of trains). Oh yeah, and I begged, just a little.
2021 Update: Cox & Kings is out of business.
I joined the Deccan Odyssey halfway through its trip from Delhi to Mumbai, so passengers had already visited the Taj Mahal, done tiger safaris, visited Jaipur's forts, and more. Given that Udaipur was my first full day on board the train, it was a pretty spectacular one.

Udaipur, India
Udaipur (everybody's favourite city in India) is also known as the "city of Lakes" or even "Venice of the East". Being in the state of Rajasthan which is known for palaces and forts and princely things, Udaipur is no exception.
My full day in Udaipur started off at the City Palace (a giant palace known for its detailed mosaics), continued with a boat ride to the Pleasure Palace for lunch (and if your mind just went to a dirty place, you're not wrong; the Pleasure Palace was constructed in the middle of a lake for the prince at the time to take his flings and, well….fling). We continued on to an artist's studio (Udaipur is known for it's miniature art, which is pretty spectacular), and finished off with a stroll through the local fruit/veg/spice market (where I took about a million pictures).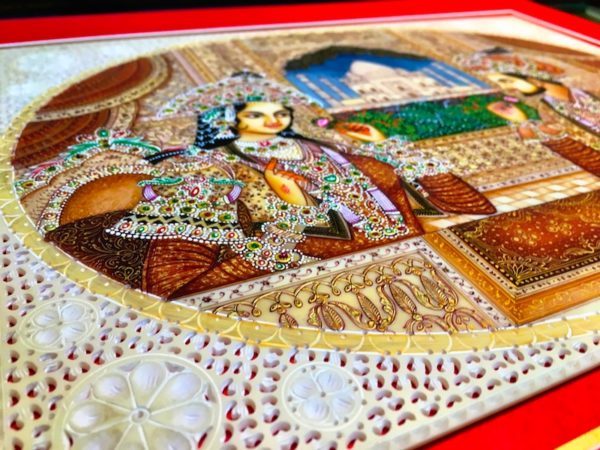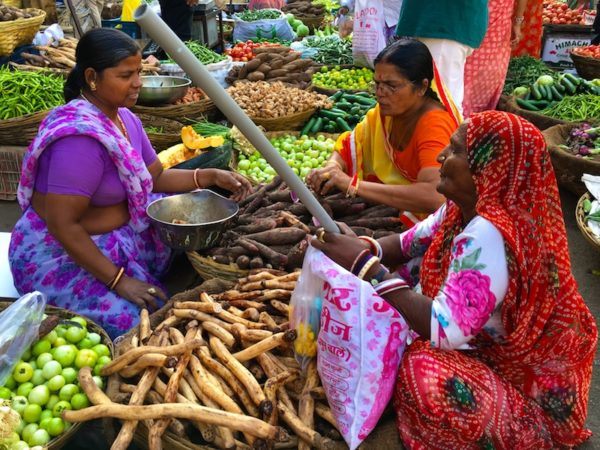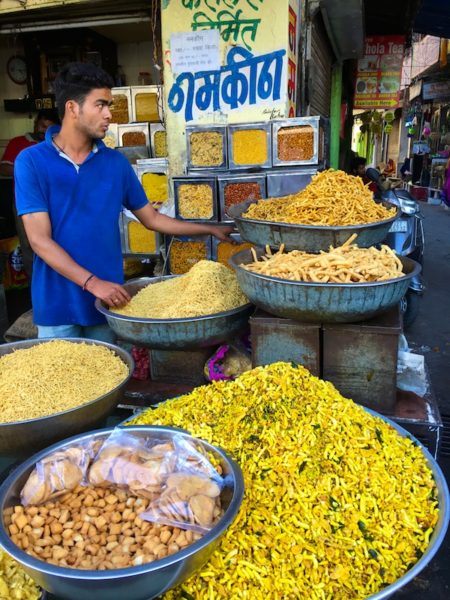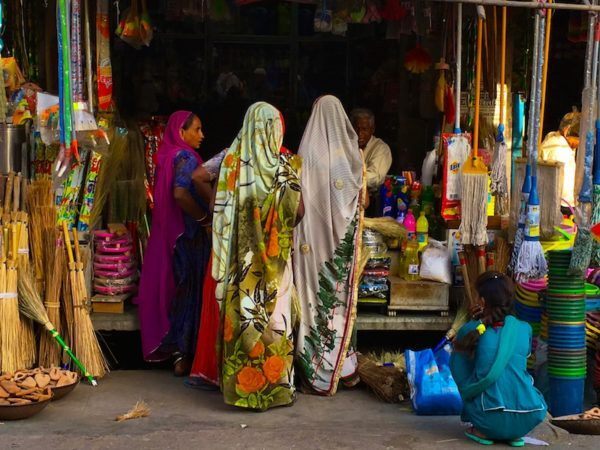 Visit Udaipur With Me, on the Deccan Odyssey!
Enough descriptives and still images; watch this short video to get a taste of the day for yourself. It's pretty divine.
Click to watch this video on YouTube


Just in Case You Missed It…
Acclimatizing to India, In Jaipur
Touring India's Deccan Odyssey: Most Luxurious Train in the World!
And next up: The Deccan Odyssey, Part 3: Palaces, Caves, and Bollywood