I'm living in a retreat centre in Peru founded by a New Yorker (turned Peruvian shaman) and frequented by people (mostly "gringos") from around the world. Pisac is also an area with many expats and tourists; so many that English is heard at least as much as Spanish is, and there's even a little area of Pisac called "gringo-ville", where there is such a tight congestion of gringos living there, that locals and gringos alike simply choose to call a spade a spade.
This massive influx of foreigners to the area creates a rift between foreigners and locals. I'm used to living around the world in towns as small as Pisac; small enough that everybody says hello to one another when they pass in the streets.
This doesn't happen here.
Most locals have blinders on to the many tourists and foreign expats; they don't even see you when you pass in the streets.
This post was originally published in 2014. It has since been updated for accuracy of links and content.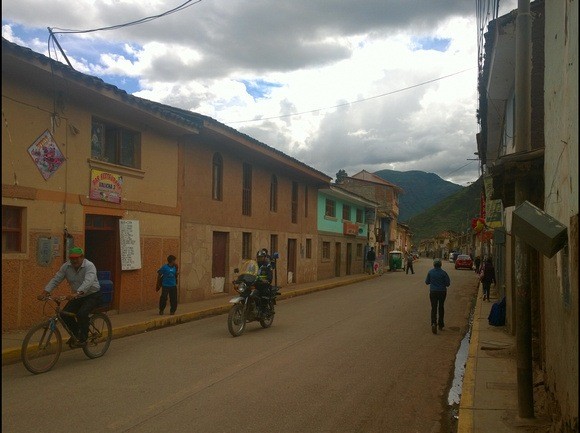 Pisac: Is it the chicken or the egg?
Do locals ignore foreigners because there are just too many passing through for them to bother, or did it start with the foreigners – bringing their anonymous lives and ways to this small town and forgetting that they're guests and should treat the locals with more reverence?
I don't know.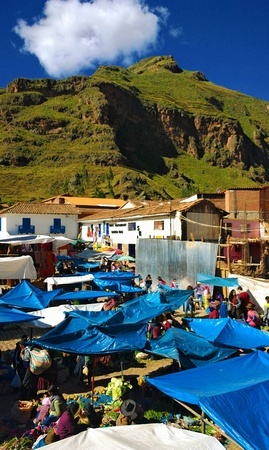 But visit the Pisac market on a Sunday afternoon, and the gap narrows. Although locals rarely shop the extensive artisan tents and stalls, the plentiful produce, breads, and food stalls set up just in front are an array of Peruvian colours as families shop for groceries for the week, stop for a glass of chicha (fermented corn beer), and eat some lunch sitting on plastic stools at temporary tables set up by the "Mamas" cooking large pots of local specialties for as little as three soles (about $1).

Here, locals and foreigners alike enjoy the food, ambiance, and camaraderie. I have a few Mamas that I like to buy produce from, who are starting to recognize me. I probably still pay gringo prices, but I've learned a few tips for buying things and not getting completely ripped off.
Similar to my experience of slowly becoming a local in Panama, after a month in Pisac I'm feeling a similar sense of familiarity and loveliness here in Peru.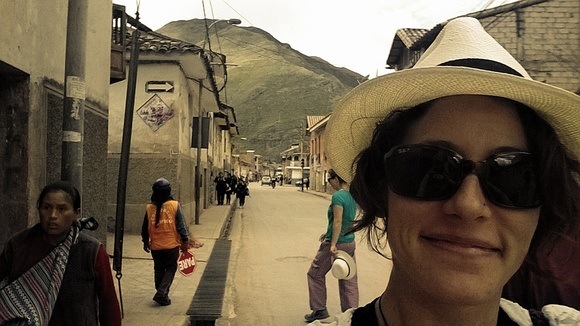 And even if not everybody does it, I'm sure to say "buenos dias" to the people I pass in the streets – and most of the time, they look up, smile, and respond accordingly.