In the 10 years since I last visited Chiang Mai, it has become the Digital Nomad Centre of the Universe. 10 years ago, the term "digital nomad" hadn't even been dreamt up, even though I was unwittingly embodying that moniker. Now, it's a thing, and Chiang Mai is the capital.

See also: How 8 Digital Nomads Have Survived the Pandemic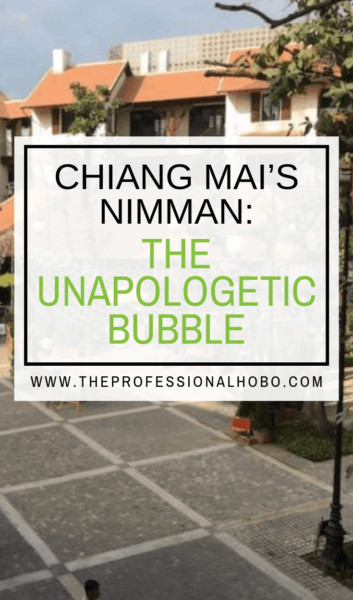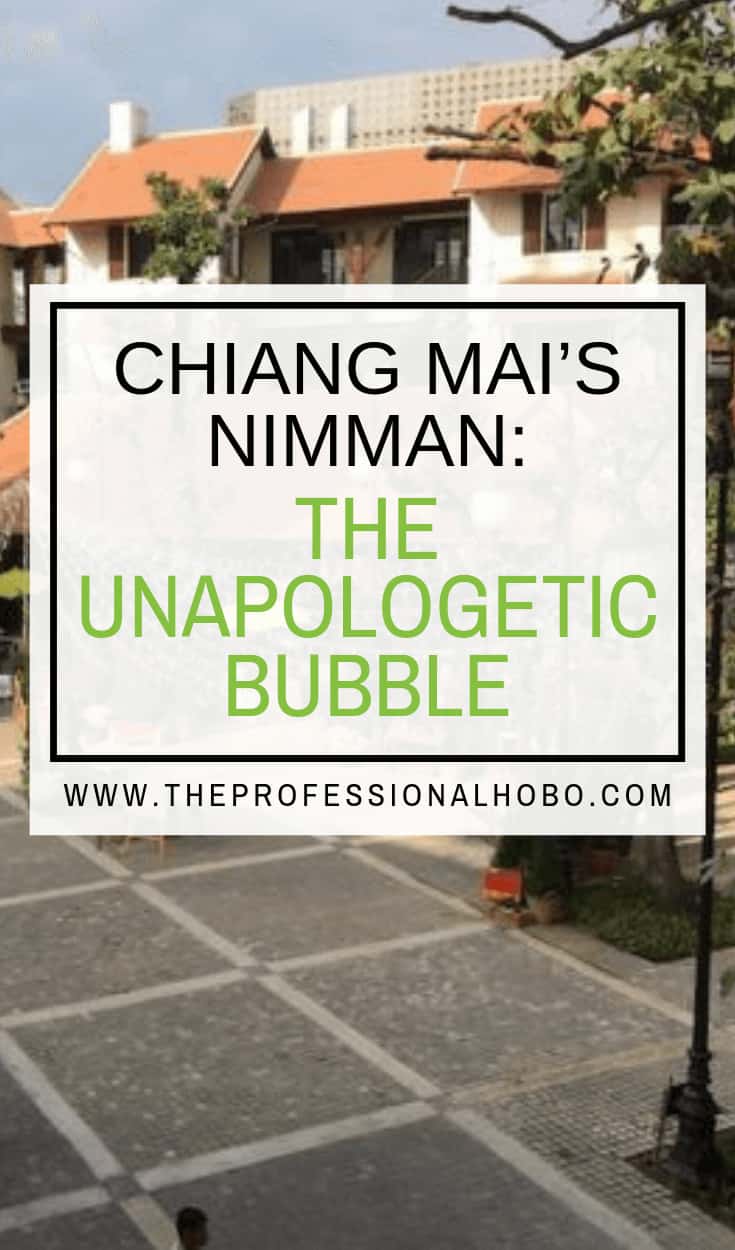 And the headquarters within this capital city of digital nomadism is the neighbourhood of Nimman (short for Nimmanhaemin, which is the main street in the area, better known as "Nimman road"). Although I'm sure it existed when I last was in Chiang Mai, I'm willing to bet it wasn't recognizable to what it is now. A few months prior I was in Ubud (Bali, Indonesia), and sampling my first taste of the digital nomad co-working culture (for somebody who has been called a "pioneer" in the industry, I was mighty late to the party). I wanted to continue this exploration in Chiang Mai.
So, Nimman it was.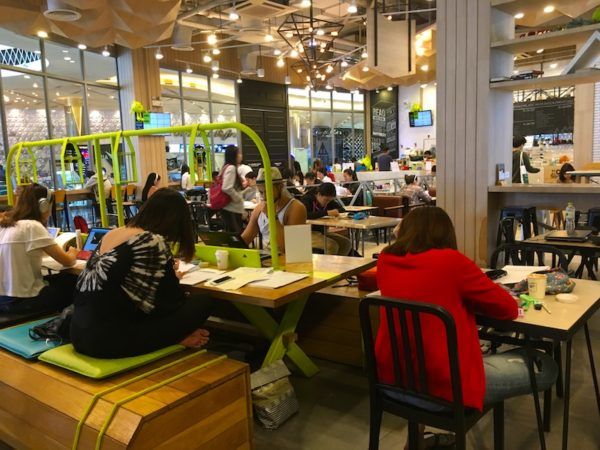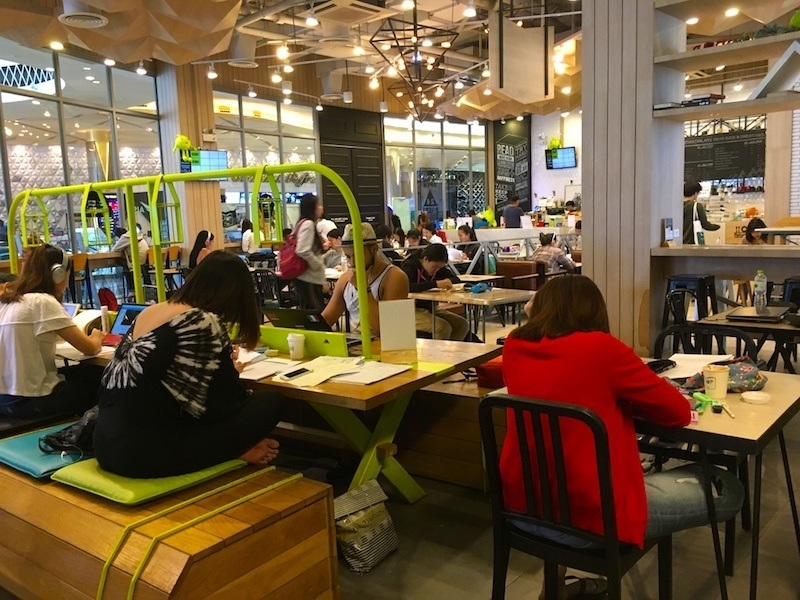 Nimman, Created
I'm not exactly sure how Nimman came to be the place it is now. My guess is that it was a trifecta of factors:
Nimman is by the University of Chiang Mai. Thus, it is (and probably always was to an extent), a hip and progressive neighbourhood, to keep up with the next generation as it dreams big and comes of age into adulthood.
Chiang Mai is developed enough to have infrastructure for things like fast internet, with a cost of living that is affordable for the vast majority of digital nomads who can use currency arbitrage to their advantage. Much of Nimman is new development, which provides a modern look, feel, and most importantly, modern conveniences and comforts (for a fraction of the price that the same amenities would cost in the western world).
In 2012, a popular movie came out in China called Lost in Thailand, which featured (among other places) the University of Chiang Mai campus. It has since sparked a tidal wave of Chinese tourists to the area. Apparently they would take tours through the University grounds on tacky "tourist road trains"; something that eventually met with protests on the part of the university students who felt like zoo animals. The Chinese "tourist train" itself may or may not still be operational in the Chiang Mai University grounds, but it sure is proverbially active in Nimman.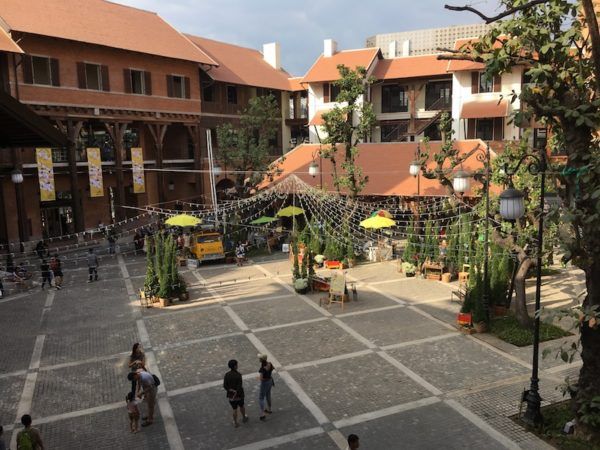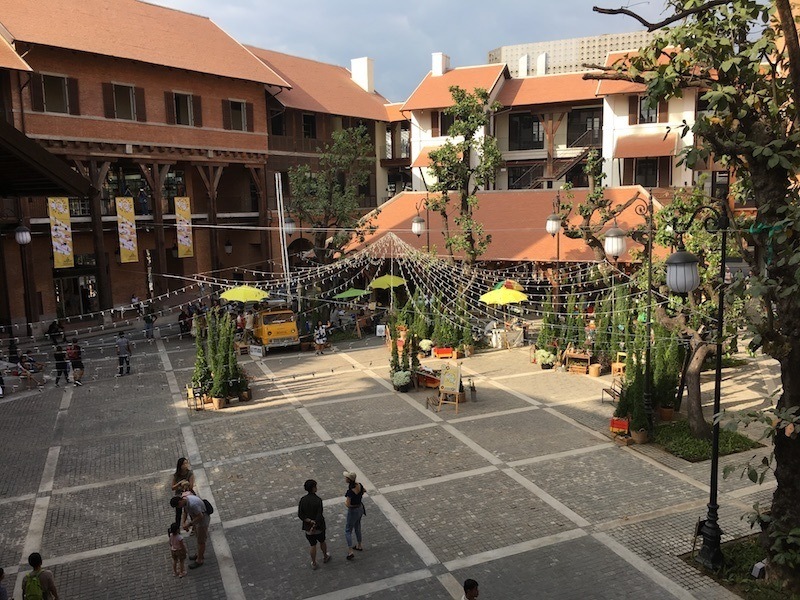 I read a fascinating article about Nimman, and the evolution of digital nomadism. It romantically draws parallels between the digital nomad generation of the 2010s and the bohemians of the 1930s, the beats of the 50s, and the hippies of the 70s. It also parallels Nimman with artsy progressive hipster trendy hoods like London's Soho, Saint-Germain in Paris and the Mission district in San Francisco.
I'm glad I read the article shortly after arriving, because it shed a more favourable light on the place than I was initially inclined to adopt; if I compare Nimman to the Chiang Mai I knew 10 years ago, all I could sense was the unpleasant air of gentrification. Although it appeared that Nimman was just as populated by Thai people as by foreigners, it felt a bit too much like a bubble.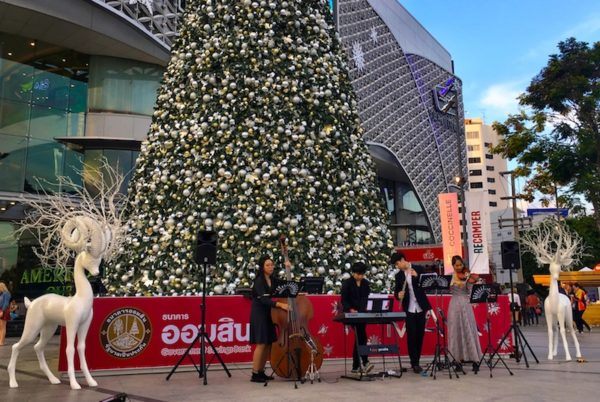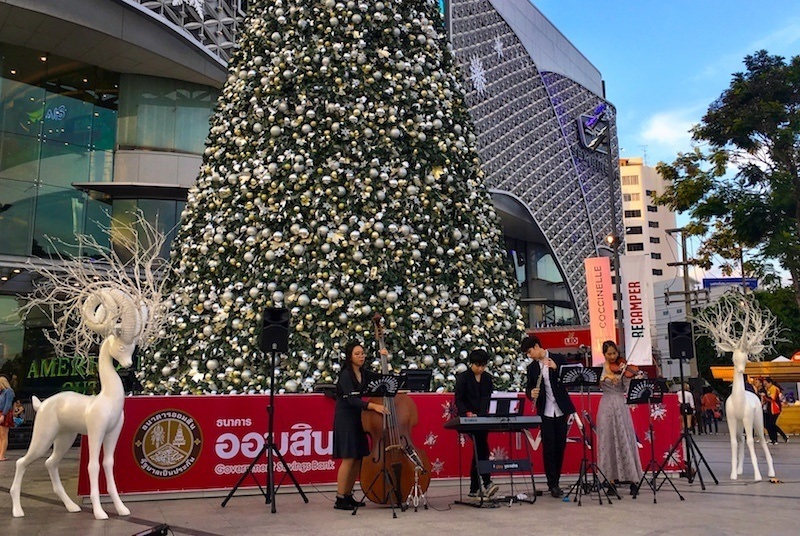 Nimman, The (Unapologetic) Bubble
But who am I to judge the bubble. I (desperately) needed a bubble. After hitting critical mass in India, I needed some creature comforts, and given that my online business was still struggling, I didn't have the means to enjoy them just anywhere.
I was also really curious to see what all the hubbub was about in Chiang Mai, and to tap into the community of digital nomads that has developed since I last visited. In my two months in Chiang Mai, I met more online colleagues and friends in person than I have collectively in my last 11 years on the road.
"Friends, food, and cheap cost of living. In that order."
This is what a digital nomad friend of mine said she likes about Chiang Mai before I'd even finished asking the question. I couldn't argue with her; that's exactly what Chiang Mai (and Nimman in particular) offers digital nomads.
Lurk the thriving Chiang Mai Digital Nomads Facebook group and you'll find a well-populated schedule of meetups, parties, games nights, mastermind workshops, courses, visa and accommodation advice, and more. Choose from the ever-increasing number of co-working spaces to get some concentrated work done, if the free (fast) wifi at any one of the dozens of upscale coffee shops and cafes doesn't appeal.
Grab a cheap and ridiculously delicious Thai meal for $1.50; or a more expensive (like, $6-10) meal at the hundreds of trendy restaurants of almost every cuisine.
And then go home to your fully furnished and well-appointed condo (with a gym and pool and in walking distance of everything you could possibly need) that you're paying $400/month or less for.
It's very possible to live a ridiculously comfortable, healthy, and social life as a digital nomad in Chiang Mai (specifically in Nimman).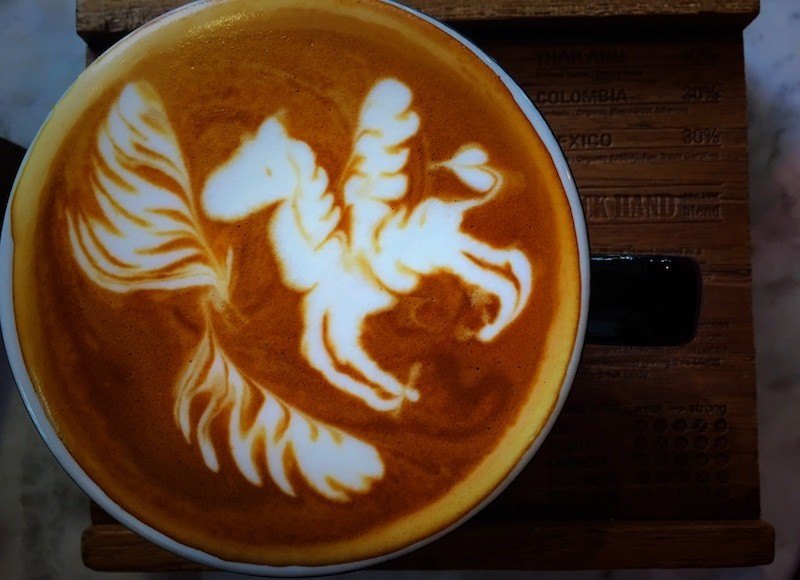 No wonder Chiang Mai is the Digital Nomad Centre of the Universe. Perhaps it is a bubble; but if it is, it is unapologetically so. Unlike other places, it doesn't feel exploitative to me (neither exploitative of foreigners, nor of locals). I don't sense the resentment towards foreigners that I've sensed by locals in so many developing countries where rising prices due to influxes of expats have actually forced locals to move away. Frankly, I'm not even sure it's accurate to call Thailand a developing country any more.
Instead I've felt embraced by Thailand, and by the fiercely proud and independent Thai people.
Nimman appears to be a collective creation; one that suits digital nomads, university students, Thai entrepreneurs, an ever-increasing middle class, and Chinese tourists alike.
But….
Before we cue in the marching band and flag-waving parade, there is one wee little crack in this façade of bohemian joy. Perhaps it's a fatal flaw that comes with all cities once they hit a certain size. Perhaps it's the cultural and linguistic divide between Asia and the West. Or perhaps it's a function of the very demographics and infrastructure of Chiang Mai, and more specifically, Nimman. I suspect it's a bit of all three.
Much as I felt truly embraced by the Thai people and their never ending smiles at the primitive and basic Thai pleasantries I stuttered at them while ordering my food or browsing their stores, two months after arriving I didn't feel any more connected with the Thai culture or people. I hadn't made one single solitary Thai friend. Not only did I not find my friend TJ, but I didn't meet any other TJs.
Chiang Mai has become a place where everybody is welcomed with open arms, to coexist in peace. But there is a big difference between coexisting and integrating.
The majority of the digital nomads I met who "live" in Chiang Mai (often returning for a few months every year) have made almost no attempt to learn to speak Thai. I'm equally as guilty; when I first visited Chiang Mai 10 years ago, I made a significantly more pronounced effort to learn and speak Thai. This time, I didn't need to (and I had my own melodramatic story of exhaustion and personal health issues to deal with), so I got lazy. I wanted a place to just relax and enjoy some creature comforts and the company of some digital nomad (aka foreigner) friends.
I didn't make any Thai friends because I made zero effort to. I may as well have been on the moon, and not in Thailand, save for the ridiculously delicious cuisine to remind me of where I was.
I have lived in international cities like Chiang Mai (and communities within like Nimman) before. I spent two years in Pisac Peru, where spiritual seekers the world round congregate to "be spiritual" and live inexpensively. I stayed in Cuenca and Vilcabamba, in Ecuador. I spent time in Ubud, Bali. In Peru especially, it used to ire me to no end how people couldn't be bothered to learn Spanish, citing reasons like "I'm too old" or "it's too hard" or "everybody speaks English anyway, there's no chance to practice" – all of which are terrible excuses.
And yet, in Chiang Mai, I was "that foreigner".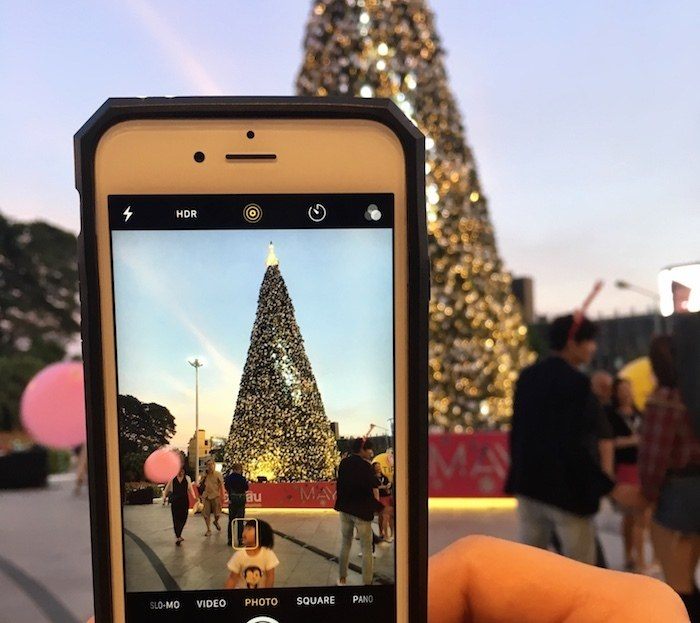 New World Culture?
Or perhaps I'm just a dinosaur. Perhaps our world culture is becoming increasingly global, along with economies and lifestyles. In just a few years it is projected that 40% of the workforce in America will have location independent careers. Thailand has recently followed Estonia in the development of "digital currencies", and is among the ranks of an increasing number of countries developing special long-term/residency visas to welcome digital nomads.
In Chiang Mai, to accommodate visitors from around the world, English has become a centrally accessible language, and is visible (and audible) everywhere. It's not like this makes it universally easy for foreigners; German and French and Italian and Chinese and Scandinavian (and many more) visitors still have to speak a foreign language (English) to get by.
When we were approaching Y2K ("year 2000" for young'uns who don't remember that tenuous turn of the clock into the new century), China was big news, with its ridiculously high GDP and international/industrial/technological/economic progress. Word on the street was that we would all be speaking Chinese inside of 10 years.
I don't doubt that China is still a contender for top dog, but 18 years later this blog is still in English, and in Thailand (where hoards of Chinese tourists flock every year), they have to speak English to get by.
With more and more people traveling (many with careers and lifestyles enabling them to do it for longer periods than ever before), perhaps we are entering a new age and time; one more globalized than I ever could have imagined. And language is just one barometer with which to understand what is happening.
If Nimman in Chiang Mai is any indication, the world is getting smaller by the second. My hope is that the convenience of globalization doesn't whitewash individual cultures to the point where we all live in cultural obscurity and anonymity. Because then, what would be the point of traveling at all?
In Case You Missed It…
Chiang Mai, 10 Years Later – The Impossible Search
Where to Stay in Chiang Mai
If you want to rent an apartment (like) I did, then read this: How to Find an Apartment in Chiang Mai: A Step by Step Guide.
If you're looking for something a bit more short-term, then check out these awesome Chiang Mai accommodation deals:
Things to do in Chiang Mai
Chiang Mai and the surrounding area is jam-packed with cool things to do. Click around here for some inspiration: