If you've got that long-term travel bug, you may already know you want to be a digital nomad and pursue a location independent lifestyle.
But if you've never done it before, it's hard to know where to start and what pitfalls to watch out for.
What kind of business can you build? What are the overhead costs? How do you send an invoice? What about internet speed?
In this guide, I'm going to walk you through all the basics of building a location independent career and how to take it on the road with you so that you can shorten the learning curve and live your travel dream.
See also: How 8 Digital Nomads Have Survived the Pandemic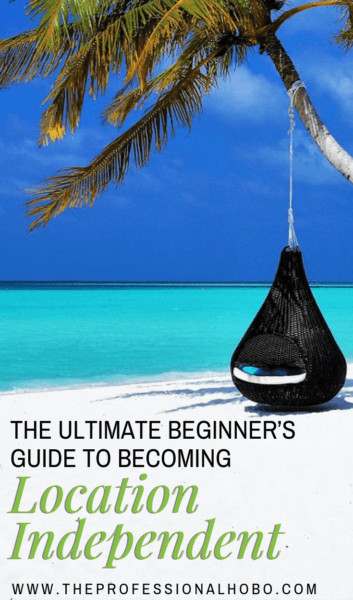 Chapter 1: How to Choose a Location Independent Career
If you're still not 100% clear on what being location independent means and how to build a career out of it, this chapter covers all the basics, as well as the three different types of location independent careers you could pursue.

What Does "Location Independent" Mean?
"Location Independent" simply refers to a career or job that is independent of any requirement to be in a specific physical location. My own freelance writing career is a perfect example of location independent living; I can make a living anywhere in the world with little more than my laptop and an internet connection.
As you can imagine, it's an incredibly freeing lifestyle!


Three Types of Location Independent Careers
While there are countless different jobs or ways that a person can be location independent, they usually fall within one of three categories:

Freelancers
A freelancer performs service-based work for various clients, rather than working for an employer. They are self-employed, and are often trading dollars for hours or deliverables.
While I do run this website as its own business (which makes me an entrepreneur), I also write for various other publications about finance and travel, which parks me in the freelancer category.
Most freelancers would be considered entrepreneurs, but not all entrepreneurs are freelancers. See below.

Entrepreneurs
An entrepreneur starts a business or creates a product to fill a need or gap in a particular market. As an entrepreneur, you're your own boss and have complete freedom to call all the shots.
To be location independent, entrepreneurs tend to be inventors of items or technology, import/exporters, or pioneers of business ideas that can be marketed virtually.

Telecommuters
Telecommuters are people who work for a boss, but do it from their computers with the flexibility to work from home (or the road).
One common thing that sets telecommuting apart from the other categories is the need to be available during certain hours so that you can communicate with the office. This isn't universal for all telecommute positions, but is still fairly common.


Pros and Cons of the Location Independent Lifestyle
As dreamy as the Location Independent life sounds, there are of course disadvantages as well as advantages (as with all things).
Pros
You don't have to commute to work

, saving money, time, and resources.

You can work in your PJs

, or at least avoid wearing suits. (Just turn the video off on those conference calls!)

You make your own hours

. If you prefer working at night, you're free to work until 3am. If you want the afternoon to spend time with your kids, you can do that too.

You can work from the road

, allowing you to explore the world slowly with long-term travel.
Cons
You need to be extremely self-disciplined

, since there's no boss holding you accountable.

Loneliness can set in.

Location independent careers can be a bit lonesome, depending on your line of work and how much social contact it entails.

It's easy to get distracted when working from home

. Suddenly the dishes and the laundry are irresistibly calling your name.

On the flipside, it's also easy to lose yourself in your work

and be at the grindstone for way more hours than you should be.
RESOURCES
Check out this post for some specific ideas of what you could do for a location independent career (as well as other ways you could earn money while you travel).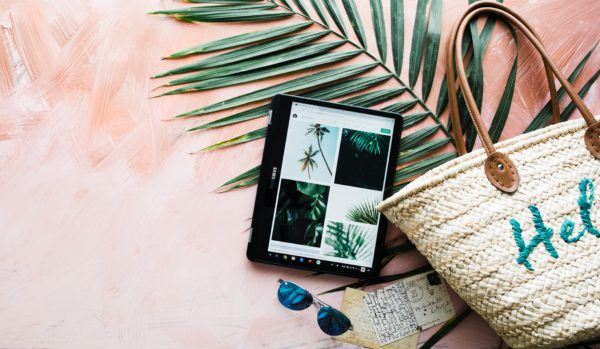 Chapter 2: 6 Location Independent Career Myths
There's no doubt that having a location independent career is liberating. Not having to punch a clock in a physical workplace gives you the freedom to (technically) work from anywhere. But it's also not quite that straightforward. In this chapter, I bust six location independent career myths and misconceptions to give you a better understanding of the location independent life before you take the plunge:


1. You Can Work From Anywhere
Strictly speaking this isn't true. Your working location will be predicated on a few requirements, not the least of which is power and an internet connection. Do you want to trek across the Sahara desert, or spend time in the Amazon jungles? You'll be out of luck if you have work to do.


2. There's No Overhead
Although a location independent business involves a significantly reduced overhead (ie: there's no office space to rent or hour(s)-long commute each day), it's not without its share of overhead costs. (More about this in Chapter 6).


3. An Internet Connection is All That Matters
Although this is technically true, there's a caveat: a fast internet connection is all that matters. I have some colleagues (a few different colleagues actually) who wanted to spend some time in India. Being such a large country, they narrowed down their decision of where to base their stay by searching for where the fastest internet connection was. The winner? Bangalore. So instead of living in some of the more idyllic areas of India, they lived in the thoroughly mediocre city of Bangalore. (More on this in Chapter 7).


4. You Can Work Whenever You Want
If you are dealing with clients/customers/bosses in other time zones, be prepared to stay up late, get up early, or both. In some cases your choice of location might actually depend on these working hours.
Even if you don't need to cater to clients, you still can't entirely work whenever you want (or rather, you can't take time off whenever you want). For example, if social media promotions are an integral part of your business, expect to be online pretty much every day, even with apps that help you to schedule your posts in advance.


5. You Can Work on the Beach
Before taking to the road, every location independent entrepreneur aspires to sit on the beach, laptop to the side and frilly tropical drink in hand. There are three fundamental flaws with this idyllic vision:
Sand gets everywhere. Sand and computers are not friends.

Sea salt in the air wreaks havoc with electronics.

There's a serious lack of power outlets on beaches.




6. Your Office is Wherever You Are
When I started traveling full-time, I subscribed to this theory. I experimented with various idyllic "office spaces", many based on convenience. I worked in bed, on couches, in coffee shops, and in various locations utilizing my lap as a desk. The result? Not only was it difficult for me to concentrate in some environments, thus affecting my productivity, but my body also suffered for all these ergonomically unfriendly impromptu office spaces.
As boring as it sounds, you'd be well-served to set up a more formal working space that allows you to concentrate, work in an ergonomically friendly position, and also maintain a degree of separation between workspace and playspace.
Okay, so I can't work on the beach (or rather, I choose not to), and the umbilical cord that connects me to my computer (which in turn must be connected to good internet) is sometimes a bit of a hindrance.
But in my view, these are totally acceptable trade-offs.
I love the freedom my location independent career allows, and the concessions I make to live and work this way are far fewer than the concessions I made (a few lifetimes ago) to live and work in a traditional office environment.
Chapter 3: Before You Quit Your Day Job…
Now that we've busted a few myths about the location independent life, there's one more thing you need to do before you quit your day job and take off into the wild blue yonder. It will help your newfound career be much more financially sustainable and your travels much more enjoyable.
This particular requirement isn't a dire necessity, but it's a strong suggestion.
Here we go:
Before you quit your day job and embrace your location independent career freedom, establish the foundations of your new career or business venture first.
To some, this may seem obvious. To others (including myself, when I started), maybe not.
I took a (responsible) leap of faith when I decided to travel full-time. I didn't know where I'd go, what I'd do, or how I'd financially sustain my travels.
It wasn't until about six months in that I connected the dots and realized I could transform my passion for writing into a location independent career as a freelance writer.
But from conceptualization to construction to eventually cruising, I had a long, long road ahead. Meanwhile, I was already abroad and learning how to travel full-time, carving out my own personal style – which is something of a full-time job unto itself.


Timelines: Setting Expectations for Your Location Independent Business
I'm entrepreneurially-minded enough that I knew no income from a freelance writing career would appear overnight.
In fact, I gave myself two years to establish a writing portfolio that could generate enough income to live on – and it indeed took two years of hard (but thankfully rewarding) work for very little pay.
A reader emailed me once saying she was about to embark on a trip with her friends and was hoping to make money to fund her trip with a blog. Her departure date was two months away. Suffice it to say I had to dole out some harsh advice about setting expectations for how long a business like a blog takes to generate income. (See also: How to Start a Travel Blog – an Epic In-Depth Guide)


Multi-Tasking Travel and Business While Learning Both
It's hard enough to strike a happy balance between travel, work and life when your location independent business is established and stable – it's exponentially harder when you're not only learning how to travel effectively in your own style, but also building a business from the ground up.
I was lucky; I had a small income from the sale of my financial planning practice to float the two years it took for me to build my career as The Professional Hobo. So at least I didn't have dire financial concerns on top of everything else.
But I cannot emphasize enough how wise it is to get the foundations of your business in place….before you quit your day job to travel.
You can thank me over drinks on the road sometime.


Shorten the Learning Curve for Yourself to Speed Things Up
I mentioned above that it took me two years of hard work to develop my online career to the point that it could financially sustain me.
These days, although there's more saturation and competition in the online arena, there are also ways to learn what you need to know so you can get your business going much faster than I did.
To get started, check out my in-depth (free!) guide on How to Make Money While Traveling, where I outline seven different ways to make money on the road.
Chapter 4: How to Turn Career Exploration into Professional Skills
Many people in this day and age have had several different and completely unrelated jobs over the course of their life, rather than pursuing one linear career. I am one of these people. Maybe you are too.
In a culture where we're encouraged to pursue one linear career where each job builds off the one before it, it can sometimes feel as though you have no professional skills to bring to your new location independent career.
This is so not the case.
My career exploration led me to have several different and seemingly unrelated skills, and with some perspective, it has all tied together to uncannily to assist me today in my present career as an entrepreneur and freelance writer.
In this chapter, I outline which random jobs/skills led to which applicable professional skills that I still use to this day.


Piano = Typing
My musical background includes being a concert pianist at a young age, touring China with a ballet as the flautist (at 16), and more. One of the learned skills of a pianist is that of creating muscle memory in the fingers.
Thus, my knowledge of a computer keyboard and muscle memory is strong enough that I can type at a ridiculously fast pace while simultaneously having a conversation with somebody in the room. (I can, but I don't – unless I'm being an ass and showing off.)


Singing/Performing = Speaking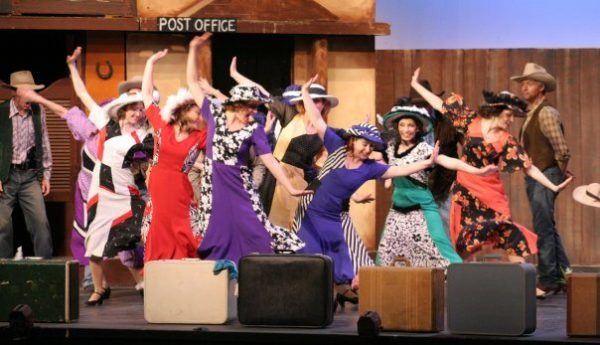 That's me, in the purple dress up front, in Crazy For You
Between dancing, singing, acting, and musical instruments, I've been performing in one capacity or another since I was three years old. In my financial planning days, I parlayed these skills into addressing audiences as large as 3,000 people.
Today, my performance experience serves me in creating (hopefully) entertaining videos, and speaking to groups about my travel adventures and lessons learned.


Television Production = Video Blogging
Not only have I been in front of cameras, but I've worked behind them too (I lucked into it through a co-op class in high school). I have experience at a few television stations and shows, and a even a short stint running a studio for high-school co-ops.
The shooting and editing skills I learned are regularly applied in my own videos.


Property Management = Admin & Computer Skills
I tend to refer to my three or so years in property management as my "blue period", but there's no denying the fact that my humble beginnings as a temp in an operations office (progressing to assistant property manager, overseeing multiple residential/commercial/industrial properties) served me well in terms of acquiring administrative and computer skills. (Not to mention a general appreciation of ductwork).


Financial Planning = Sales & Business Skills
Armed with an innate ability to save and manage money along with my administrative skills (and a few dozen acquired licenses and courses), I took a leap into starting a financial planning practice. I worked under the umbrella of Investors Group (Canada's largest financial planning company), who provided some of the most valuable skills and training I could have hoped for.
I had to hustle for clients, which taught me the finer mechanics of sales – which now assists me to create inspirational posts, and write compelling pitches to editors.
And in managing my practice with hundreds of clients and millions of dollars at stake, I learned the same business skills that now help me to create a vision for The Professional Hobo, plan my business activities, manage my time and clients, and more.


Financial Planning = Finance/Lifestyle Design Niche
When I worked with my clients, I focused less on investments and numbers, and more on what they wanted out of life, redefining their relationships with money, and engineering their finances to help them create the lives of their dreams.
I parlayed this financial planning expertise into writing about the finance of travel and its complexities. My focus on lifestyle design is not only based on my personal experience of selling everything to travel, but I draw on the experiences of those I influenced (and who influenced me) from my financial planning days.


Financial Planning = Coaching
In working with clients on their personal finances, as well as the more esoteric topics above, a lot of other issues tended to come out. I was part financial planner, part coach, part mother, part sister, part friend, even part therapist.
This aided me in the coaching services I used to offer to help people embrace their own dreams of full-time financially sustainable travel.


Media Training = Interviews and Hot Seat Experiences
As my financial planning practice grew, I made appearances on TV, gave interviews for major newspapers and radio stations, and provided training resources and sessions. Thus, I took a special media training course, which has served me in so many invaluable ways.
In my writing, the ability to construct a concise key message and support it is important. But also, in various interviews, panel discussions, and like appearances, I know how to have a cool head and get the message across when I'm in the hot seat.
And I've ended up in the news a few times since becoming The Professional Hobo:
Upbringing = Entrepreneurial Mindset?
Both of my parents are freelance musicians, so the concept of working for myself came quite naturally to me. I never really worried about the feast-or-famine quandaries that freelancing and business can hold; thus I put that extra energy into getting ahead.
It's probably what helped me jump confidently from career to career in the early years, and ultimately to becoming something of a pioneer in a new industry in later years.
I am sure that entrepreneurial skills can be learned and mastered, but I do wonder if some people are simply predisposed to being entrepreneurs.


Career Exploration Isn't Bad
Through my 20s, I was chastised for my lack of commitment to any given career or skill. I picked up something, I mastered it (to varying extents), and then I dropped it when it didn't feel right any more (or when a better opportunity came along). It has contributed to the dizzying amount of life experiences I've garnered, but it goes against the norm in many ways – as I was reminded of regularly.
But I didn't care enough about what people said to change my ways. I was exploring. Life is too short to rope yourself into something you don't really want to do, if you have the willingness and ability to try new things. I didn't go to university, and I view much of the knowledge I garnered from working in its stead as my "education".
I'm very happy with how it all panned out, and how such a random collection of skills has woven together to create my current career, stoke my passions, and create the mosaic that is…me.
Would you believe this chapter got me featured in a TED Talk?! Just some extra validation that it's good to think outside the box sometimes.
If you're considering a career transition, check out this article about how to do that.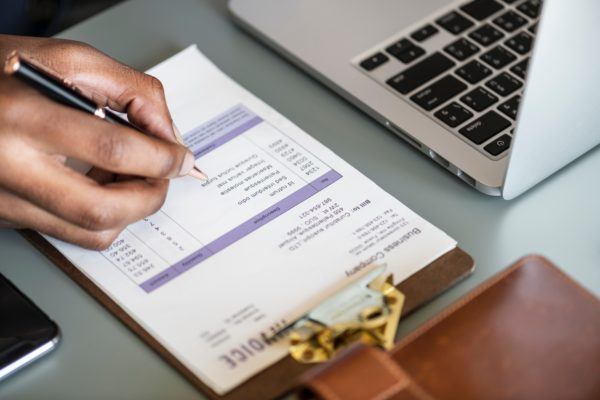 Chapter 5: How to Get Paid Online (Because It's Not a Business if You're Not Getting Paid)
One of the keys to a location independent career is the ability to make money anywhere in the world. Your payor could be in Beijing and you could be in Timbuktu, or your payor in New York and you in Venice…and you still need to get paid right on time.
But how do you get paid remotely, juggle different currencies, and then access that money?
There are quite a few options available these days. In this chapter, I cover some of my favorites.


How to Receive Money on PayPal
(a Necessary Evil)
Most of the time, I rely on the most widely used way to get paid (and pay for things online): PayPal. But it's not ideal, and there are workarounds I recommend when possible (read on).
A personal account has all the nuts and bolts to get you started, with various ways of getting paid – and paying for things.

Getting Paid
If somebody wants to pay me, I simply give them the email address that's associated with my PayPal account. They can log into their own PayPal account and send me money – lickedy split. (They can transfer money from their own PayPal balance, or use their credit card, or direct banking info on file).
With a business account, you can also send invoices through PayPal via email, create buttons for your website to accept donations, and set up recurring payments.

Getting At The Money
Then, it's a matter of accessing all this income. You can maintain balances in multiple currencies. If you want to transfer the money to a bank account that's not in the corresponding currency, PayPal converts it (for a hidden fee of course).
Whenever you want, you can transfer your PayPal balance to your bank account, or pay for something online with your PayPal balance, and in some cases (ie: if you have a U.S. PayPal account) you can even use a PayPal debit or credit card to access your balance at an ATM or in stores.

PayPal Fees
PayPal takes a cut when you receive certain kinds of payments; depending on the nature of the transfer. Personal transfers and those direct from bank accounts are usually free, but credit/debit card payments and fees for services or products have about 3-5% clipped off the top.
PayPal also takes a 4% cut (totally hidden) when you convert currencies, for example, in transferring money paid to you in Euros to your U.S. dollar bank account.
You might shrug your shoulders and say "this is the cost of doing business"…but in some cases, there are alternatives.


Alternatives to PayPal
In the beginning (of the location independent movement), PayPal was about the only option to send and receive money internationally. But now, I'd say that Wise (formerly Transferwise) has become a great alternative.
Personally, I have moved most of the payments I receive over to Wise, because their fees are totally transparent, and are a fraction of what PayPal charges, and there's no hidden 4% currency conversion fee tacked on. Their "Multi-Currency Account" allows me to provide bank details in a huge variety of currencies to make it easy for people to pay me by doing a local ACH/wire transfer on their end.
Wise also makes it very easy to transfer money internationally to other people as well, as I've done to pay for accommodation in some places, as well as to do personal transfers. 
Use this special referral link for Wise, and start saving BIG MONEY. (I will get a small referral fee as well). Still not sure? Read this article which breaks down the numbers and shows you how I save over $2,000/year in fees!


Bank Transfers
In a few cases, regular payors I work with transfer money directly to my bank account when I invoice them. This is another option, and can remove any transaction fees you might have incurred otherwise.
However, check with your bank to see if they charge a fee to receive local and international bank transfers. I learned the hard way that my bank takes $30 off the top every time I receive an international wire transfer. (This is another case for using Wise).
Some payors have their own software to direct deposit, or if you prefer to invoice your clients, you can give them the option of paying with an ACH transfer. Some accounting programs already have it integrated. If yours doesn't, you can use Veem for free bank transfers.
Chapter 6: Overhead Costs for Location Independent Businesses
Every business has some overhead expenses, no matter if they're location independent or not.
This chapter lists some of the Necessary Costs, Optional Costs, and what I call Optional/No-Cost Expenses that most location independent business will incur.

How does a Location Independent Business Incur Overhead?
At its core, a location independent business needs three components:
Product or service

Method to deliver the product or service

Platform to get paid
Depending on what kind of business you choose to run (which varies in the location independent world), the overhead costs you need to set up and maintain this system can range from minimal to…more.
Overall, location independent businesses have less overhead costs than conventional businesses, due to two factors:
There are no physical office costs, nor commuting expenses

You have the freedom to manoeuvre yourself to live in a place and way that saves you money (I have proven a few times over that the cost of living full-time on the road has consistently been sustainable given a varying location independent income).

(Not convinced? Check out my

annual expense and income reports

for yourself).




Necessary Expenses
Most of these are fees – hidden or otherwise – that you'll have to pay in order to run your location independent business.
Internet Time
Internet is the lifeblood of location independence, whether it's internet cafes, free hotel wifi, or a subscription plan.
Computer & Equipment
These are capital costs, but ones that will also require upgrading and maintenance.
Website Domain
You'll pay a one-time fee to buy your domain (under $100), plus a minimal annual fee to maintain it.
Website Hosting
Once you have your domain, you need a service to host your site. Annual fees vary depending on your site's needs, but they start at less than $100/year.
For both web domain and web hosting, I used to use HostGator. It met my needs when I first started out, and was very happy with it.
After a few years of blog growth, I switched my hosting service to host that specializes in managed WordPress hosting. It comes with a much higher price tag, but it's secure, fast, and includes a boatload of services that take the work – and worry – out of the tech side of managing my site.
(Because I have used Host Gator and still think it's a great host for people starting out, I am an ambassador for them. If you sign up using my link above I'll get a small commission. It doesn't affect your price, but helps me run this website. Thank you!)
Taxes/Accounting
You've got to file your taxes (unless you're structuring your business/residency to be a tax-free off-shore deal – in which case you'll still need accountants and lawyers.) It's a good idea to set aside a percentage of your income in an online savings account to cover anticipated tax needs. (See also: Filing Taxes as a Digital Nomad: Everything You Need to Know)
Currency conversion charges
If you're working from the road, you're probably juggling different currencies; you might be paid in British Pounds, convert them to a U.S. bank account, and then access/convert the money to pay your expenses in Thailand. Every time money is converted, you're getting dinged for currency conversion charges, running up to 3%. They're less painful because most often they're hidden.
(See my note above about Wise: they convert money at the posted rate, and the fee they charge is totally transparent).
Payment platform fees (PayPal, bank transfers)
You need a way to get paid online, and as we covered in the last chapter, PayPal is generally the platform of choice. Again, the fees come off the top, and range from 3-5% of the amount you are paid. (They get you again with currency conversion charges when transferring money to your bank account).
Not to beat a dead horse, but you can save these fees by using Wise!!!


Optional Expenses
You may or may not need to incorporate these overhead expenses into your location independent business:
Mailing List/Newsletter Service
If you have an email course to offer, or are building a mailing list through subscription newsletters, you'll have to use a service like Mail Chimp, Aweber, ConvertKit, or BirdSend. I recently switched to BirdSend, and they're really cheap and super functional. (This is a referral link to BirdSend; I am an ambassador for them and I receive a small commission if you sign up through my link).
Fees vary depending on the volume of mail you send and the number of subscribers you have.
Advertising/Acquiring Clients
There's a cost to getting clients; and unless you're building your clientele/following entirely organically (which is possible), you might have to pay for some exposure.
Merchant Platform Fees
If you have a digital product to sell to the public, then you need to establish a merchant platform to process transactions and deliver products. E-Junkie, Gumroad, SendOwl and 1ShoppingCart are examples of sites that you can use to sell a digital product like an e-book, as well as manage affiliates. Monthly fees depend on the number of (digital) products you have to sell and how large they are.
Incorporation
Depending on how sophisticated your business and tax/residency situation is, you may wish to incorporate. There are hefty fees to establish a corporation, and some ongoing accounting and legal fees to maintain it.
Design & Development (initial and ongoing)
You may hire a designer to set up your website, design deliverables like e-books, or set up your sales pages and merchant platform. Although I initially designed my own site (in a haphazard fashion), I eventually started outsourcing this for a better return on investment.
Shipping
There are overhead costs with shipping a physical product, as well as with having supplies or products shipped to you – wherever in the world you may be.
Virtual Mailing Services
If you have no fixed address, you might subscribe to a virtual mailing service to give you an official address (for your taxes and driver's license for example); they'll scan your mail and email it to you, giving you the option to have them trash it, forward it, or hold it. (See Virtual Mailbox Services: The Easy Way to Get Mail When You Travel)
Insurance (property/business)
Depending on your industry, you might need business (liability) insurance, and depending on your equipment, you might need property insurance.


Optional Cost/No Cost Expenses
These optional services can be acquired for a fee or for free, depending on your needs:
Online Course Platform
Online courses are all the rage these days. You can teach anything from watercolour painting to language learning to technical ventures, to the art cooking, cleaning, and (probably even) nose-picking. If you have something to teach, there's probably an audience willing to pay for your knowledge. Depending on what you have to teach and your preferred formats (video? written tools? multimedia?), you have a variety of platforms to choose from.
Some (like Skillshare and Udemy) are free for you to use, and your course will be made available to their large database of users. Your course material may be subject to their approval and editorial process, and once the course is live, you may not be able to easily edit it. You'll receive royalties from the platform for every student who completes your course.
Other online course platforms (like Teachable and Thinkific and Podia) allow you complete creative control over designing and launching your course. If you want to get serious about your online course, these sites (as well as Udemy, which has a tiered program) have chargeable options that allow you to customize domains, utilize affiliates, keep a bigger cut of the profits, streamline payment options, and more.
Personally, I have an online course in the design process, and I plan to use Podia.
Communication (Phone/Video conferencing)
Depending on how creative you are (and how good your internet connection is), you can accomplish most of your communication needs for free. You may wish to pay extra for a phone number that is local for clients to call you on (with services like Skype and Google Voice and others – click here for options).
Zoom is very popular for doing online video calls with multiple people, and depending on your needs it can be free or low-cost.
Invoicing and Task Management Programs
If you're managing a team, and/or have complicated invoicing needs, a task management and invoicing program may help. There are both free and paid versions.
There's a ton of selection out there, so once you determine your needs, an online search will serve you well. I currently adore using Asana for my task management.
Backups
You'll want to back up your data, which can be done many different ways. If you have a lot of data to back up, or want to encrypt the backups, or if you need to purchase external hard drives, you'll likely pay for it. I back up my data multiple ways, but the ultimate failsafe (that has saved my skin a couple of times) is Backblaze.
VPN
If you're using dodgy internet connections, have extra sensitive data, or want to access country-restricted websites, you'll want to use an external VPN service such as NordVPN, which is the VPN I personally use and recommend. Remember – even WiFi networks at home, such as in coffee shops, are notoriously insecure – even if the WiFi has a password!
(If you sign up for NordVPN using the link above, I'll receive a small commission that doesn't affect your price, but allows me to keep this site as a free resource for all. Thank you in advance for supporting The Professional Hobo)!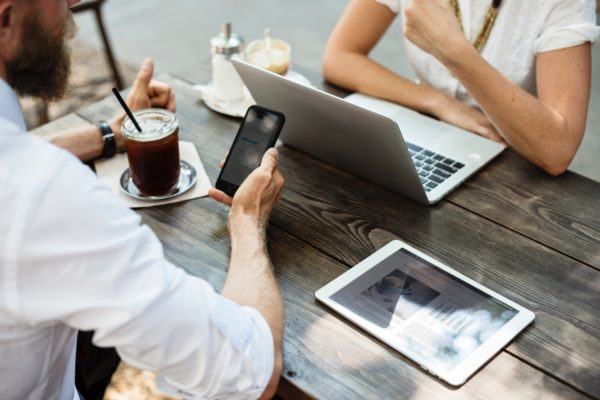 Chapter 7: The Importance of Internet Speed to Location Independence
To some it may seem obvious that a digital nomad needs good, fast internet. To others, it might not.
I was one of those who knew internet speed was pivotal, but I didn't fully understand until I experienced truly slow internet for myself.
In this chapter, I illustrate what it's like for a digital nomad from my experience, and I'll detail how you can choose a destination based on internet speed and how to test internet speed at your accommodations before you get there.


How I Realized Internet Speed Makes a Difference
When I lived in rural Peru, I had internet courtesy of a 3G USB stick that plugged into my computer (or a wifi router) and cost about $50/month for unlimited internet.
(It was one of those who-you-know deals, since unlimited internet on sticks like these aren't commercially offered any more; it's only grandfathered onto a few precious USB sticks that are like gold if you can get your hands on one).
So I was lucky.
The internet speed of course was not great (nor reliable); Skype calls often dropped, streaming video was rarely possible, and sometimes for whatever reason – clouds, wind, electromagnetic-whatevers – surfing was virtually impossible.
But I learned to work around it. (At least, I thought I had).
See, instead of sitting in front of a website waiting interminably for it to load, I would hop over to another task that I could do in the meantime. If that second task required a fateful click of the mouse to a website, then I'd move back to the first page (to see if it had loaded yet), or on to a third task.
As such, I'd often have five or six different tasks on the go, doing them all piecemeal and simultaneously.
I figured this was the best way to be productive with slow internet. (And the internet wasn't really all that slow, really… Right?)
Wrong. I had just gotten used to it.
Then, I went to Canada.
In between social calls with family and friends, I sat down at my Mum's place to get a bit of work done.
"Sorry honey, the internet here is really horrible. We're trying to do something about it," my Mum interjected when she saw me setting up my workspace.
So I allowed a block of three hours to get everything done (which is normally what it would have taken in Peru).
An hour later ("crappy" internet and all), I was staring at my computer in disbelief. Everything was done! I'd accomplished my entire task list in record time, and was racking my mind and to-do lists looking for something I'd forgotten to do (but of course, there wasn't anything).
I thought all my multi-tasking in Peru was making up for the lack of internet speed, and yet there I was in Canada, with nothing left to do in a fraction of the time. It made me realize that multi-tasking (as much as I love to do it) is not the most effective way to work. It's better to simply sit down to a task, complete it, and then move on to the next task – as I did in Canada.
Slight catch: this assumes, however, that when you click on a page, it actually loads. (sigh)


Choosing Destinations Based on Internet Speeds
I used to balk at digital nomads who chose their destinations based solely on internet connectivity.
I've known a few people over the years who wanted to see India; a surprising number chose Bangalore as their base solely because of reputedly faster internet speeds. Bangalore! Really? Of all places in India? (Sorry, Bangalore – I'm sure you're cool, but you're not the first destination people think of when they think of visiting India).
But now, I'm not sure those digital nomads were as crazy as I had initially surmised. Seeing that my work took me two-three times longer in rural Peru, I saw the wisdom in their destination choices.


How to Research Internet Speeds Before You Get There
Researching Internet Speeds at Destinations
Like my colleagues, if you have an idea of where you want to go (such as India) but haven't decided the specific destination to base yourself from, keep an eye out for comments about the internet speeds in that area of the world.
You can usually find information like this on digital nomad forums and blogs, and you can always ask other digital nomads online about their own experiences in certain countries.
Testing Your Apartment Before You Arrive
If you've decided on a city and are researching places to stay while you're there, it's a good idea to test the wifi where you'll be living ahead of time.
You can do this by asking the host to run a speed test and send you the results. They can do that easily here.

Finding a Coworking Space
Another option is to find and join a coworking space in the city where you'll be staying.
This can be a good option for the community element as well, but it can be a lifesaver if you can't access good internet at your home or in a coffee shop.
Bali is a digital nomad hotspot, as is Chiang Mai, and coworking spaces abound – largely because internet in most homes is unreliable at best.
Chapter 8: Managing an Online Business While Couchsurfing
One common way to keep expenses down while traveling is to couchsurf.
But couchsurfing while also running an online business comes with its own set of challenges.
In this chapter, I detail some of the challenges and things the be aware of if you choose this type of accommodation, so that you can keep your business rolling along while you see the world.


What is Couchsurfing?
The term "couchsurfing" comes from the name of a particular site, but also refers to the hospitality exchange concept. The idea is to connect travelers with local hosts so they can stay with them for free.
It sounds simple enough, and is a great way to find free accommodation and have engaging cultural exchanges, but there are plenty of unwritten rules and general etiquette to follow which can make couchsurfing less than ideal for those running online businesses – couchsurfing takes time, and it costs money.


Expectations While Couchsurfing
When you are a house-guest, there are certain expectations; financially, it is customary to provide a gift, and also to pitch in on household expenses.
Time-wise, there is an expectation to spend time with your host. This is (usually) quite enjoyable, and some hosts will eagerly help you plan your day of sightseeing, if not showing you the sights themselves.
But juggling an online business concurrent to couchsurfing can be exhausting.


My Experience Couchsurfing While Running My Business
A few years ago I stayed with a family in Spain for a week.
Towards the end of week my hosts' little son asked me why I spent all my time in Spain on my computer.
Although he only saw a fraction of my day (the fraction during which I worked of course), it was still a valid observation; and a lifestyle choice I believe my host family couldn't quite comprehend: Why do I travel to spend so much time on my computer?
What most Couchsurfing hosts don't understand, is that location independent digital nomads aren't on holiday; we work – often full-time hours. This is why we usually like to take our time and travel more slowly; because we don't have as much time to see the sights as would a traveler on vacation.
Of course I did more than work in Spain. (In fact, one of my favourite travel encounters happened that week). But between trying to catch up on work, and recover from a good bout of food poisoning, the solitude of my room was a necessary haven.
The other challenge with couchsurfing while managing an online business is the unwritten rule that houseguests don't overstay their welcome. This means planning to move on after a couple of nights staying with your host. And when living and working location independently, the work involved in finding a new couchsurfing host and moving every few days is far too time-consuming.
I've heard fellow digital nomads say that they'd prefer to pay for their accommodation and have the freedom to immerse in their work – or not – as they choose, than to get free accommodation with local hosts and have to consistently bend and flex to their routines and customs.
It's a personal choice, and one you'll have to make for yourself.
While I generally subscribe to this theory, I still occasionally stay with hosts around the world. The trick is, I am abundantly clear up front that I am not your average house guest, and that I require many hours each day to do my work. If they're not cool with that, I don't stay with them.
After evacuating Bali in 2017 and staying in Jakarta with friends of friends (of friends), I sat my hosts down and absolved them of their perceived duty to play tour guide. While we did some incredibly interesting things in my three weeks there, I spent the majority of my time playing the recluse in my bedroom and getting work done in anticipation of a busy trip to India.
If you'd like to learn more about couchsurfing and other free and cheap accommodation options, check out this article.
Chapter 9: Managing an Online Business and Volunteering
I've extolled the virtues of volunteering in trade for accommodation ad nauseum. It's a great way to slow down and deepen the travel experience, and to minimize expenses and financially sustain your travels.
But if you also run an online business that generates the income to cover the rest of your travel lifestyle expenses, time management between volunteering, working, and traveling becomes a whole new ballgame.
In this chapter, I detail some of the pros and cons of volunteering in trade for accommodation, especially while also running an online business.


Not All Volunteer Gigs are Alike
I've had times when I've worked on my computer for five to six hours a day, then volunteered for another six hours in the same day. With such a heavy "work" schedule, where does the "travel" part fit in?
Although the work/volunteer regime I described above sounds rigorous, and although I occasionally felt the pangs of having turned one rat race in for another, I couldn't deny that I was living in a new country, and my volunteer time and experience created a social structure and allowed me to live in an enriching community I wouldn't otherwise have discovered if not for volunteering.
Since then I discovered house-sitting – which is still a volunteer gig of sorts – but also a great medium for people with online careers. The amount of time required on a daily basis for chores or dog-walks is less than many work-exchange gigs, and there's plenty of time and space to get work done.


Lifestyle Design and Knowing Your Preferences
Lifestyle design as a full-time traveler encompasses a surprisingly broad arena. It all boils down to choices; where to stay, what you like to do, requirements (and ambitions) of your online business, and a myriad of personal preferences. It's one of the reasons why there is no magic number for how much money you need to travel full-time.


How to Find Volunteer Opportunities for Free Accommodation
While there are a huge variety of volunteer opportunities available around the world, you have to find them before you can take advantage of them.
To learn more about various ways to volunteer in exchange for free accommodation, how to find gigs, and things to watch out for, see How to Get Free Accommodation Around the World.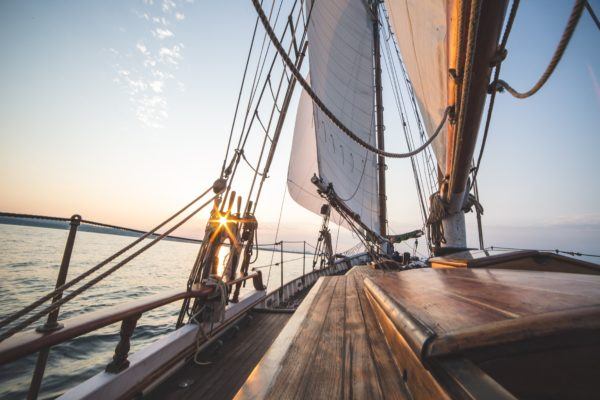 Chapter 10: Managing an Online Business while Living on Boats
Volunteering on boats is a great way to travel to keep expenses low and have a very unique travel experience.
In terms of expectations, it's like a balance between couchsurfing and volunteering, so it's important to keep an eye out for the right boat opportunity rather than jumping at the first one that presents itself.
In this chapter, I outline the different types of boat opportunities you might find, as well as what to expect and what's expected of you so that you can balance that with managing your online business.


Volunteering to Live on a Boat
There are many different types of gigs on boats that can vary dramatically in responsibility and time commitment.
If you get a paid job on a mega-yacht for example, expect to be "owned" by the boat; your time is rarely your own (but the money can be good). So if you're concurrently managing an online business, forget about the paid gigs. In fact, you'll need to choose even the volunteer gigs carefully.


What's Expected of You
Living on a boat is a hybrid between couch surfing and working in trade for accommodation.
You're volunteering in trade for a bed, but you're also living in very close quarters with your hosts, and often your responsibilities are simply to assist with the tasks of daily life (which are plentiful on a boat).
As such, there's a certain social expectation (as with couchsurfing) that might be compromised or misunderstood if you harbour up (pun intended) in your cabin to work for hours each day.


Balancing Boat Life with Your Online Business
And as with volunteer gigs, balancing your workload and your business is rarely easy.
To complicate things further, depending on the boat's facilities and where it's sailing, wifi (and even power for charging laptops) could be non-existent. (Gasp).
Having said all this, don't let me discourage you. My three months of sailing the Caribbean were among the best and most freeing of all my full-time travels, and I was able to fulfill my working obligations as well.
Just be aware of what you need to fulfill your business obligations, and what you want out of your sailing experience.
Conclusion
So there you have it! Everything you need to know to take your first steps toward building your location independent career and becoming a digital nomad.
How are you planning to get started? Let me know in the comments below!