"Work/Life Balance": This phrase has become something of a cliché.
Some people surmise that as long as you love what you do, there's no such thing as work/life balance; that work/life balance is a function of "work" being something you don't like to do, something separate from "life" or living.
I generally love to write, but when I also love to hike, cook, volunteer, and develop meaningful relationships with people, the "work" required for my writing career comes in conflict with these other activities. It's not that I don't like the work (or most of it, anyway); more that the "work" of writing is a necessity required to enable me to enjoy the other activities of "life" that I so relish.
And when something you do regularly is a necessity (regardless of whether you like it or not), it becomes "work".
This post was originally published in 2011. It has since been updated for accuracy of links and content.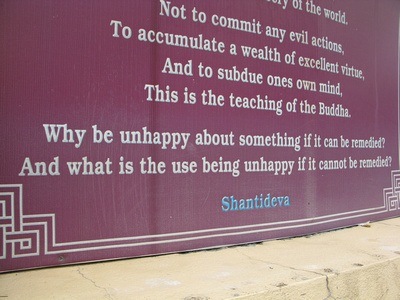 "Time Management"
I believe that time management is the root of work/life balance issues for most people. I can speak for myself in saying that time management has been a crux of my full-time travels. How do I manage my writing career, research and book upcoming travel arrangements, stay in touch with family and friends, connect with new friends on the road, volunteer in trade for accommodation, and enjoy whatever the country I'm visiting has to offer (which is supposed to be the point of being a full-time traveler)?
Fitting all that in makes for a bloody long day.


Choosing from the Three Pillars of Life
There is a school of thought that says there are three pillars in life, and you can only ever excel at two of them. The three pillars are career, family & friends, and health & fitness. And at first blush, this makes sense.
If you excel at your career and like to run marathons, then you'll spend 8-10 hours a day at the office, and another 2-4 hours training – not leaving much time for your family & friends.
If you excel at relationships with family & friends and a rewarding career, then you'll probably have trouble finding time to exercise.
And on it goes.
This brings up the question: what defines "excelling" at something? Does it mean being the best of the best? Always rising above others? It seems that the very definition of the word "excel" implies a comparative angle that means you must exceed the average, surpassing expectations.
If this is the case, then yes, you can only ever excel at two of the three pillars in life. Somehow you must make a choice, and live with the (sometimes unfortunate) consequences of that choice.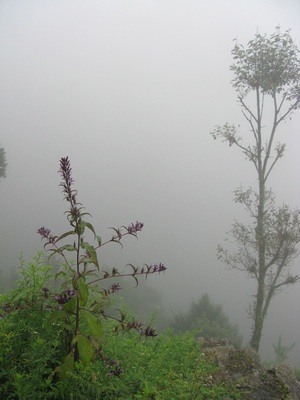 The Courage to be Average
But what if we forgive ourselves enough to not excel? To instead, be very good at what we do (regardless of the average, or the norm), comparing ourselves not to others or some pre-set benchmark, but instead to our ideal vision of life?
What if we had the courage to simply be average at two of the three pillars, possibly excelling at just one? Or (yikes – heaven forbid) excelling at nothing, but happily balancing all three pillars?


What Time Management Really Is
Time management has only a minute relevance to the actions of planning out your day. It has little to do with "balancing" work and life in the precarious way most of us try (unsuccessfully) to.
I'd like to illustrate this by way of personal example.
When I first volunteered at Mana Retreat, I was considered to be a "full-time" volunteer, in that my 30 volunteer hours per week fully paid for my accommodation and meals. But I found this to be quite onerous over time, since I work another 14-28 hours per week on my own business.
Some people balked at my complaints that there weren't enough hours in a day, suggesting I needed to "suck it up" by citing their own 60 hour work-weeks as being commonplace. Others who saw me guiltily tied to my computer during most of the off-hours asked me why I work so hard and suggested I was a workaholic, or that I needed to take a holiday. (Imagine that! A full-time traveler being told to take a holiday).
When I later returned to Mana to heal from the cumulative effects of travel fatigue, I knew that a full-time volunteer work-load wouldn't be conducive to the down-time I was craving. So I arranged to volunteer part-time (about 18 hours per week), and pay a fee to compensate for the rest. In theory, this would allow me plenty of time to work on my writing, as well as enjoy the people and property to its fullest extent.
Instead, I found that even though I had "bought" myself an extra 12 hours per week, I still finished each day with a wild look in my eye and a sense of disappointment for not getting everything done that I wanted to.
This is when I discovered the root of my problems: I had thought that by logistically creating time in my life for the things I wanted to do, I would have a satisfactory "work/life" balance.
But this wasn't the case. Time management, I discovered, comes from within. It has very little to do with creating space or time in our day; instead it has to do with how we view our day and how forgiving we are in setting (and sometimes revising) our expectations.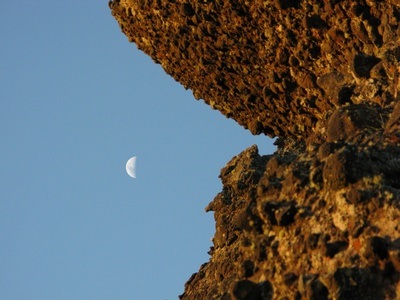 Shoot for the Stars…
By suggesting we need the courage to be average and to set forgiving expectations, I'm not saying that we should aim low in life. I believe it's important to shoot for the stars, but also to be happy when the moon is as far as we get.
I could have returned to Mana and volunteered only five hours per week, and still I would have fought the same "time management" issues. This is partly because there is so much I like to do here, and partly because I tend to set demanding goals for myself. It compounds when all the extra time and space I create gets filled with "stuff" that isn't necessarily on my pre-determined list of things to do, but "stuff" that is rewarding nonetheless.
Take my run-in with Toro Bravo in Spain or Sheralee in Australia: I didn't have "time" for these encounters given what I had planned for the day, but they ended up being defining experiences for me; crucial travel encounters that unspeakably enriched my life. All I had to do was to rearrange a few of my expectations for the day and forgive myself for not getting everything done that I had intended.
Not only does time management come from within, but it evolves with our day and our lives.
And when we manage our time from within, each day truly defining for ourselves what we need to do and what we want to do – and ultimately marrying need with want – then maybe work/life balance and time management can go from clichés to misnomers.