The recent exercise of booking my flights back to Canada from New Zealand was a harrowing one. It took forever to actually decide on a plan of action and execute it. And for a full-time traveler, it shouldn't have been that difficult. Then again, maybe my very freedom inspired this paralysis; the paralysis of choice.
This post was originally published in 2011. It has since been updated for accuracy of links and content.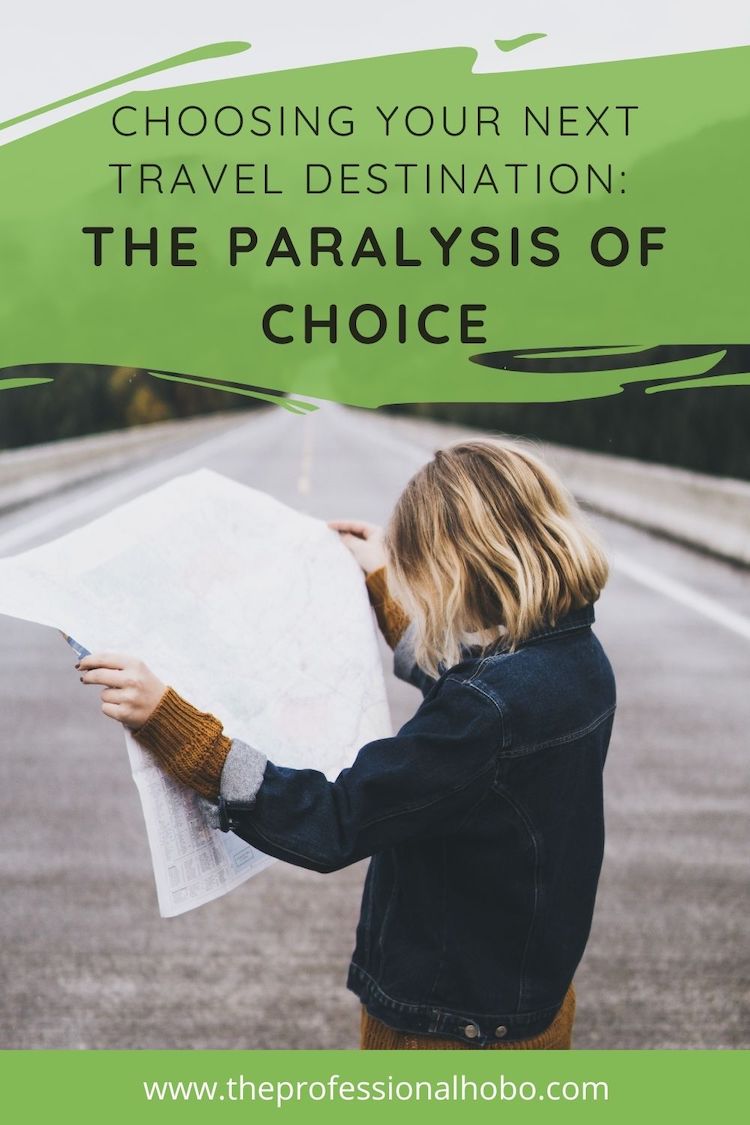 NZ to Canada: It shouldn't be that difficult…
I had a starting point: New Zealand. And I had a final destination: Canada (to visit family and friends, who I haven't seen for a few years). But after spending six months in New Zealand, and returning to a place very familiar to me, I wanted to "shake it up" by visiting somewhere different (perhaps exotic) enroute. As a full-time traveler, I've created a lifestyle that allows me to do that, and I figured I'd be crazy not to exercise this privilege of choice.
But it was in making this choice that I became completely stymied. When the world is your oyster, where do you begin?
So I asked my readers, and polled my Facebook fans. I opened up a world atlas and searched for logical stopover points. And I researched – and researched, and researched – flights, routes, and possible itineraries; emerging day after day from fruitless hours spent online with nothing more than tired eyes and a frustrated spirit.
Nothing clicked.
Nothing seemed easy. Every time I thought I had it narrowed down, another possibility would fly in from stage left and confuse me again.
This was the paralysis of choice.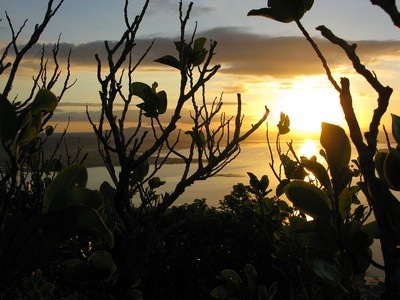 How I've traveled so far
In the past, my travel decisions and destinations have been quite easy; a family wedding brought me to western Canada, a unique caretaking position drew me to Hawaii, a sponsored trip brought Australia into the picture, and filming a television show introduced me to New Zealand. In these situations (and others), there was always choice, but one option always stood out from the rest as the "obvious" one.
But without an "obvious choice" this time around, the world suddenly became really big, with altogether too many places to go, none of which grabbed me or presented an opportunity inspirational enough for me to jump on board.
And the longer I stalled on making a decision, the more stressed I became and the less happy and inspired I was.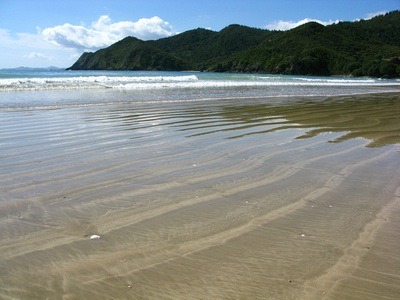 Choice = Misery
Suggesting that "Choice equals Misery" is a long shot, but possibly not as far-fetched as you might imagine. Consider these situations:


The Monk
A few weeks ago, a monk walked up the driveway to Mana Retreat Centre. He was on a walking pilgrimage from Auckland, and needed a place to rest. According to his faith, he is not allowed to ask for anything. He owns nothing, and relies solely on the kindness of others for survival. In his (fairly strict) practice, he can't even help himself to a cup of tea; it must be offered and prepared for him.
Seeing that he was tired and needed a place to pitch his tent and rest for a few days, we offered him just that. In turn, we also prepared his meals (he ate once a day), and regularly offered him tea, coffee, and even blankets and various amenities in an attempt to make his stay comfortable.
One morning I told him that we were having some difficulty in determining what a good meal would be to prepare for him, knowing it's his only meal of the day, and not knowing what he enjoys or needs. I asked him if there was anything in particular he was craving.
"Yes, but I can't tell you," he replied. "I must simply accept whatever you offer." He went on to describe how the act of choosing something he wants or craves creates an attachment that contradicts his faith.
When I shot him a "you-poor-thing, you-must-live-a-hard-life" look, he simply smiled and assured me that he's never been happier since he adopted this lifestyle; that it's amazing what happens when you accept whatever comes your way.


The African Farmers
The (hypothetical) African farmers wake up in the morning, tend their fields, and provide for their families. There is no choice in this routine; it's just what they do. They're usually born into this line of work, and if they don't continue with it, they – and their families – will starve.
We should never wish destitution on anybody, and I'm not supposing that poor people without life choices are happy by nature. But you can't deny how these farmers don't know – and haven't even considered – any other way of life, and they just get on with their day…with a smile on their face.


Isolated Tropical Islanders
I read once about an isolated tropical island that is one of the few places left on Earth still completely disconnected from the "outside world". The natives still live simply, and haven't been touched by modern society.
Are these people unhappy because they don't have our modern conveniences? Of course not; they aren't even aware of another way of life. Are they happy? Fundamentally, yes. Sure, they have their moments as we all do, but the increasing mental health epidemics of our society (like depression) are completely foreign to them.


Even Me: The One-Bag Wonder
I have also taken some measures to reduce the choices I have to make in life. By having my belongings fit into a bag, I have eliminated most consumer choice. If I want to buy something, it actually has to replace something else; I simply don't have room for extra stuff!
As such, I've reduced the agony of consumer choice. No need to decide between an lcd or plasma screen television, or cruise through aisle after aisle of "stuff" in a big box store, figuring out how I can afford to buy this or that and still make my credit card payments. "The Joneses" are off my Christmas card list – no need to keep up with them any more!
Heck – even the sheer amount of choice at a big grocery store overwhelms me! Do we really need to have 50 different types of cereal, a dozen different types of canned tomatoes, and 20 kinds of pasta? Whew. All I wanted was lunch.

Travel Choice
And so we return to the idea that having too much choice in where to go and what to do next (without an option that seemed obvious and that I was passionate about) ultimately made me miserable. It led to a complete paralysis: the paralysis of choice.


Reducing Choices
So if choice is paralyzing, ultimately leading to misery, the solution would be to reduce your choices, right?
But once you are used to having choices, bereaving yourself of that "privilege" might seem extreme. Reducing my belongings to one bag was moderately extreme and might be incomprehensible to many people; in turn, the life choices of the monk who owns nothing and lives at the mercy of others didn't seem like a lot of fun to me.
But I do believe that choice – too much choice – is a recipe for unhappiness. Or maybe it's when we identify something we want but can't have – the feeling of deprivation – that leads to misery.
So how do we reduce our choices (a.k.a. misery) without feeling deprived?