I have fallen – head over heels – in love with Spain. My three weeks spent there flew by, and I know I will return to this country. In fact, I'm on a mission to return to Spain as soon as I can, and to stay as long as I can. Something about Spain has gotten under my skin!
Some of the adventures I had in Spain included the following: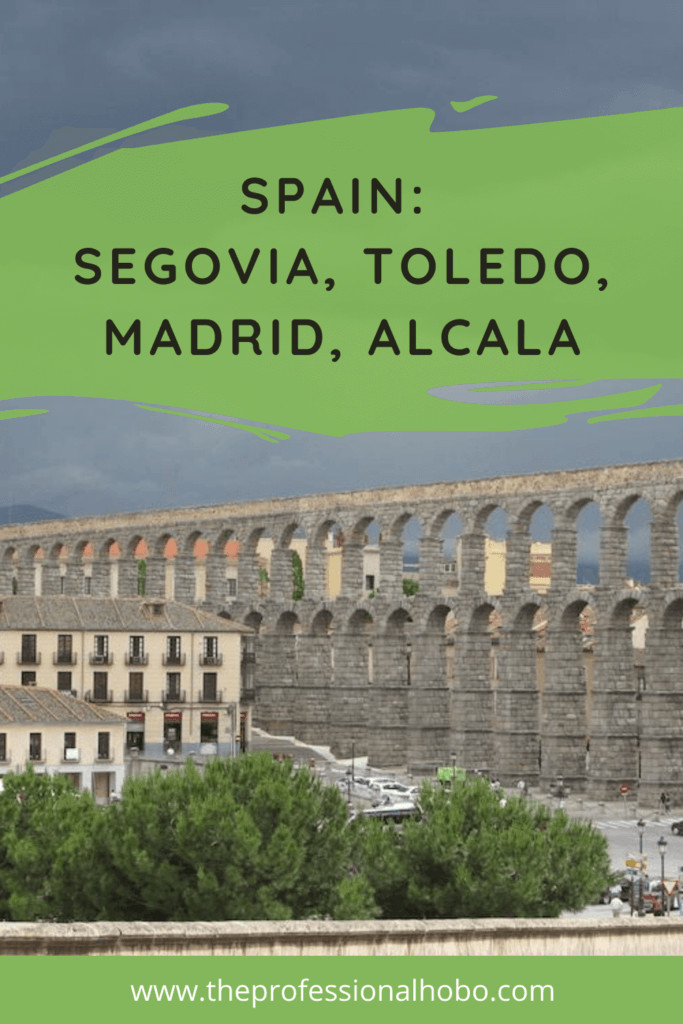 This post was originally published in 2010. It has since been updated for accuracy of links and content.


Segovia
Taking a day-trip to Segovia with three Irish people, walking the streets, then sitting down to a fancy lunch that featured Segovia's signature dish of Cochinillo (roasted suckling pig). As I had the most advanced Spanish language skills out of our lot (which isn't saying much), I was relegated to figuring out the menu and ordering, which was an adventure unto itself.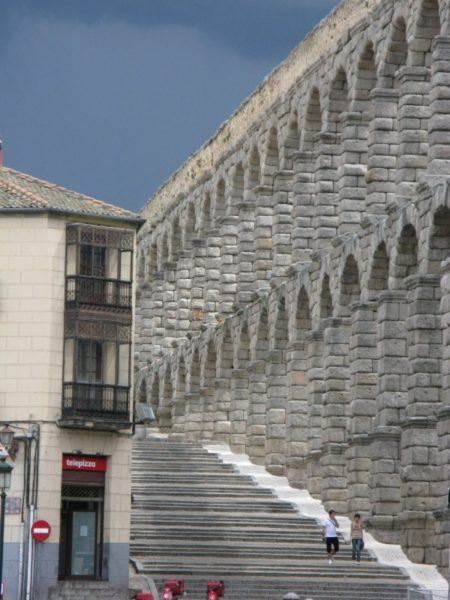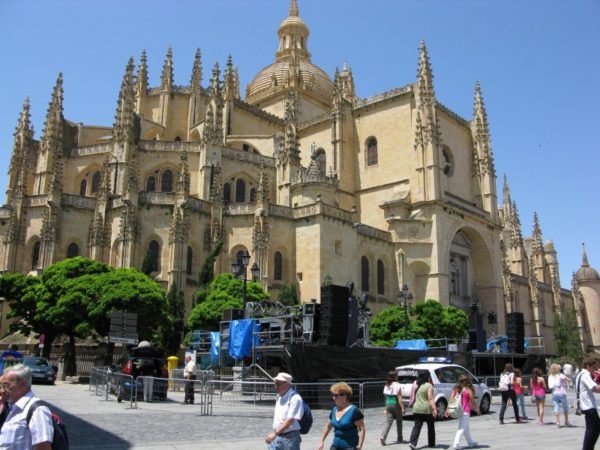 Toledo
Taking another day-trip to Toledo (with the same Irish group plus one more). Both trips were made possible with high-speed trains, and Toledo is a large walled-city with mazes of narrow cobblestone streets that we enjoyed getting lost in for hours on end.

Alcala
Staying with a family in Alcala (near Madrid). I met Elena during my first week of volunteering at Valdelavilla, and she immediately invited me to stay with she and her family any time. I warned her that she's to be careful what she offers, since I'm the sort of person to actually take her up on it, and after reiterating her suggestion, I told her I had a week to kill between volunteer programs and would be on her doorstep!
I had an unfortunate bout of food poisoning to contend with as I was arriving (thou shalt not eat kebabs in Madrid when tired after a long day of sightseeing!), but after that, I enjoyed integrating into "normal" Spanish life, having a chance encounter with an eccentric artist, playing with the three kids, and chatting in "Spanglish" with the whole family.
So with two weeks of volunteering, one week in Alcala, and a few day trips worked into the cracks, my time in Spain flew by all too quickly. I must still see the south of Spain (which apparently has a whole different flavour again), and the 800km hike called the Camino Santiago de Compostella is also high on my list, as it has been for years now.


Random Observations of Spain
Although my visit was short (and most certainly sweet), here are some random observations from my time in Spain:
The streets are filled with energy and vibrancy. Although everybody generally has somewhere to go, nobody is in too much of a hurry. There is a relaxed (balanced) pace to the chaos.
Tapas culture is awesome! You arrive at a tapas bar, order a drink (a glass of wine can cost as little as 1 euro), and you receive a free tapas (appetizer). Enjoy your drink and tapas, then move on to the next bar and repeat. You may want to break up the "monotony" by sitting down at a café in the middle of a plaza for some more sustenance and people-watching. Either way, expect the night to escape you, as this revelry can continue until almost dawn.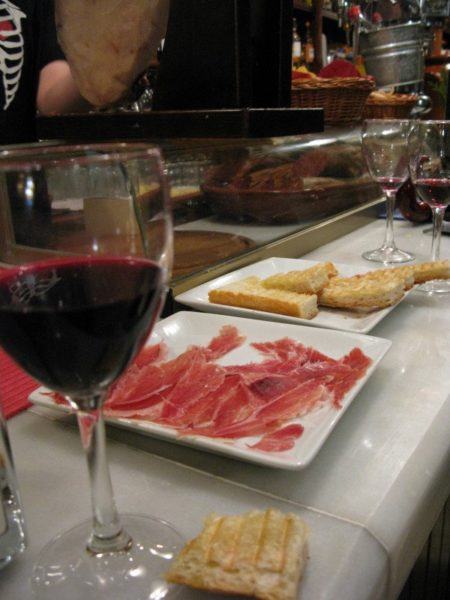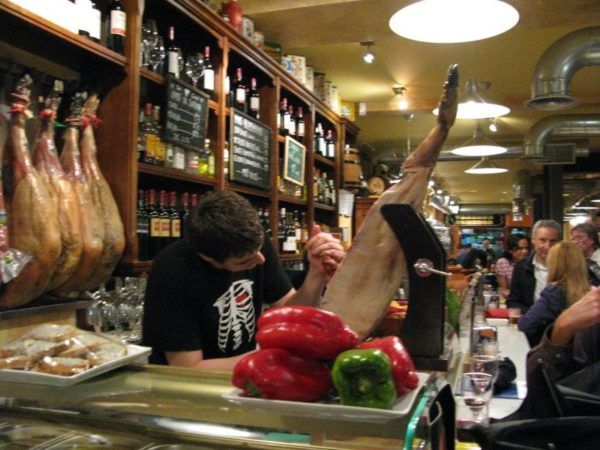 Spain has lots (and lots) of smokers. In Canada, smoking is banned in all public places, and is almost banned in the streets. In Spain, however, you can still smoke just about anywhere – inside and out. Be prepared for smoke to waft over from the table next to you in a restaurant, so if you are a devout non-smoker, choose your table carefully. Apparently smoking is being phased out and gradually banned from public places, but this movement isn't without its share of resistance.
The Gran Via in Madrid is one of the most well-known streets, lined with majestic colonial buildings and being a thriving theatre district. However be warned, as many of the streets leading off Gran Via also are lined with a steady stream prostitutes, milling for prospects at any time of the day or night. Although I didn't find it cramped my style in any way, many locals warn against staying in the area as they find it unsavoury.
El Parque de Madrid is a beautiful respite from the chaotic streets of central Madrid. Similar to High Park in New York City, it is a massive park with endless paths, water features, ice cream stands, buskers, and beautifully manicured gardens.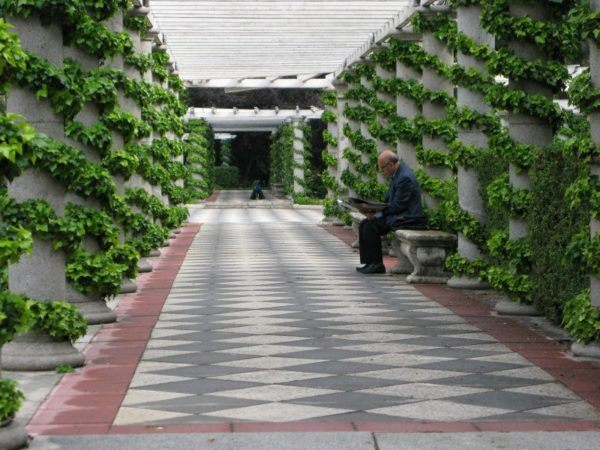 I lost hours simply sitting on a bench in front of a beautiful large pond, watching couples row around the pond in boats, taking pictures of passers-by, and listening to a saxophone player pump out songs the likes of Besame Mucho, La Cucaracha, Somewhere Over the Rainbow, Yellow Polkadot Bikini, and The Saints Come Marching In.
Spain's working hours and mealtimes are drastically different from what I'm used to in North America. Although I initially balked at what appeared to be even longer days than in our workaholic culture, I eventually came to realize that there is a much healthier balance to the mix.
Most people don't eat much (if any) breakfast early in the morning, and instead simply have a coffee. Work starts at 9am, and I believe there is a break around 11am when people will often have a bocadillo (sandwich) and – of course – another coffee.
Lunch is at 2pm, and is generally the biggest meal of the day. People are free to linger over lunch, as the break is around two hours. (The break is intended to incorporate a siesta, but I doubt that many working Spaniards actually sleep during this time).
People return to their offices around 4pm, and work on through to 6pm. Dinner is served somewhere around 9-10pm, and sometimes even later. Even households with children keep to this schedule, which I found to be the most jarring difference, as I remember being in bed and asleep in my childhood before many Spanish children would have even sat down to the dinner table!
However it doesn't take long to get into the Spanish swing of things, and now I find it odd to sit down to lunch much before 2pm and dinner before 9pm.
This post doesn't even address the beauty and vibrancy of the people, their lust for life, and beautiful dispositions. Walk though a plaza, and you may find a group of people singing and dancing for no apparent reason, and the night-life in Spain really puts us North Americans (and many other cultures around the world) to shame! In France, we'd call the Spaniards' attitude "joie de vivre"; in Costa Rica it's "pura vida"; in Spain, it's just a way of life.