Having spent the majority of the last three years living in the Andes mountains of both Peru and Ecuador (over two years in Peru, and nine months in Ecuador), I've noticed many differences between both places. If you're considering a trip to the Andes, where do you go? Ecuador or Peru? I'll give you some insight into both.
If you're curious, here's what I did for those three years in Peru and Ecuador.
This article was originally published in 2017, and has since been updated for accuracy of content and links.
Landscapes
In this article I'm focusing on the Andean regions of both countries (specifically the Sacred Valley in Peru, and the Ecuadorian regions around Cuenca and in the south), which is where I've spent the most time. But there's a whole lot more to Ecuador and Peru than just mountains. Peru in particular is host to a stunning variety of landscapes, from beaches, to desert, to jungle, canyons, cloud forests, and of course, mountains. Ecuador doesn't have quite as much variety, but it's close. (And it has the Galapagos in its favour – a landscape all its own).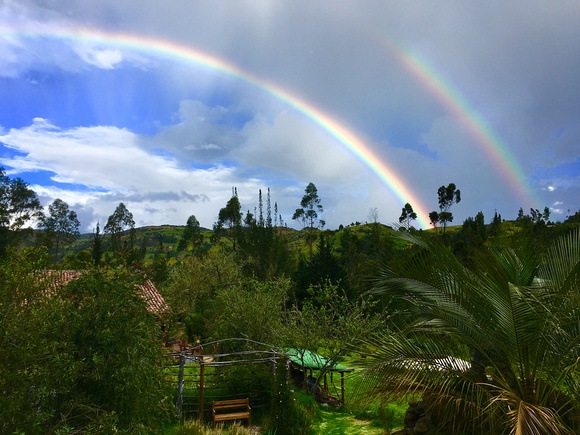 Mountains
For sheer drama and beauty of mountains, I found Peru to be more gratifying. The Sacred Valley is at a higher altitude than the Andes of Ecuador, and as such, the mountains feel much more majestic. But the energetic power of those mountains (if you believe in such things) is so strong that it can repel people as well. I've known many people who made the Andes of Peru their home for a time….only to be "chewed up and spit out" at the end. Heck – it even happened to me.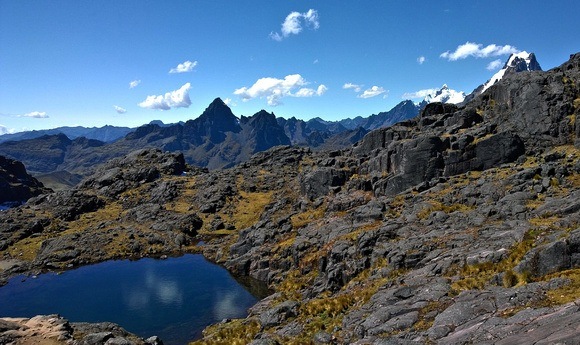 By contrast, the Ecuadorian Andes are a bit lower in altitude. Although certain regions like the Cajas outside of Cuenca remind me very much of the Peruvian Andes, for the most part I found the mountains of Ecuador to be a bit more…gentle. In a nice way, of course! At times, the Ecuadorian Andes felt more like glorified hills than mountains to me. (It's a bit of a harsh analysis; but if we're boiling things down to brass tacks of visiting Ecuador or Peru, the Peruvian mountains offer more bang for your buck).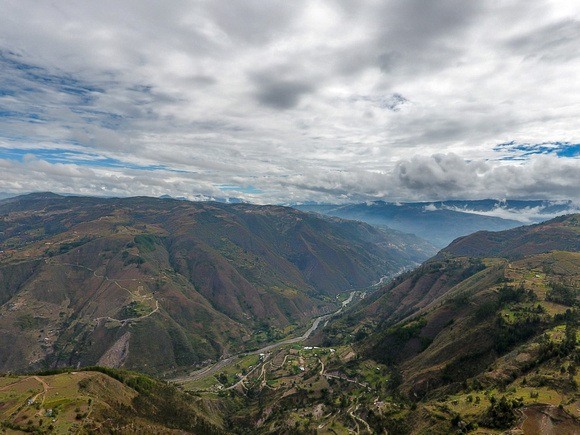 Cost of Living
Speaking of getting bang for your buck, Peru wins hands-down if you want value for money spent. I believe the problem stems from Ecuador using the US dollar; a strong currency that inherently makes things more expensive. I saw the same phenomenon in Costa Rica and Panama; a general sense of surprise at the cost of living in what is supposedly a developing country.
If you're careful in Ecuador and do as the locals do, you can live a decent life without spending US prices. But in general I would say that Peru is 50% cheaper to live and travel through…sometimes even cheaper than that.


Climate
What's warmer, or colder, or wetter, or drier? Ecuador or Peru?
Yes.
They're both warm, cold, wet, and dry. Given the altitude, in the Andes regions of both countries, there is a greater difference between daytime and nighttime temperatures than there is between "summer" and "winter". In the heat of the day, if the sun is shining, temperatures can hit 20 degrees Celsius. At night, depending on the time of year, it's in the low single-digits.
In truth, there isn't even a "summer" or "winter" in the Andes; there's the rainy season, and the rest of the year. The timing of the rainy season depends on who you talk to, but in both countries it is around the February-April time frame. And when it's cloudy or rainy, the temperature can drop dramatically.
However, the lower in altitude you are, the warmer it gets. Head to Machu Picchu in Peru and you'll feel much warmer than Cusco, or Pisac, or Urubamba. Similarly in Ecuador, the southern region of Vilcabamba has beautiful lush scenery and botanical life, along with a steadier and warmer climate than Cuenca.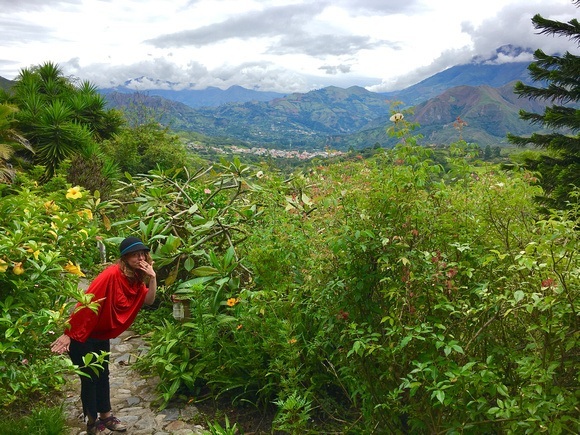 Vilcabamba (Ecuador) vs. Pisac (Peru)
This whole post was inspired by a short trip I made to Vilcabamba in the south of Ecuador, while I was living in the rural Andes near Cuenca. Vilcabamba is considered to be the "sister town" to Pisac in the Sacred Valley of Peru – where I lived for over two years. So, long before setting foot in Ecuador, I'd heard all about Vilcabamba, and was keen to visit.
I was underwhelmed and unimpressed to say the least.
Now to be fair, I spent just a few days in Vilcabamba, and a few years in Pisac. So I probably didn't give it enough of a chance. For me, Vilcabamba was kind of like that hit movie that everybody raves about and tells you is the best movie ever and that you must see it. More often than not when you eventually do see the movie, it can't possibly live up to your expectations. Vilcabamba was that movie for me.
The markets in Vilcabamba didn't even hold a candle to Pisac. The food wasn't that great (or cheap). The people were generally nice, but I've heard of instances of violence towards foreigners that I never heard of nor experienced in Pisac. I'll elaborate more on these concepts below.


Markets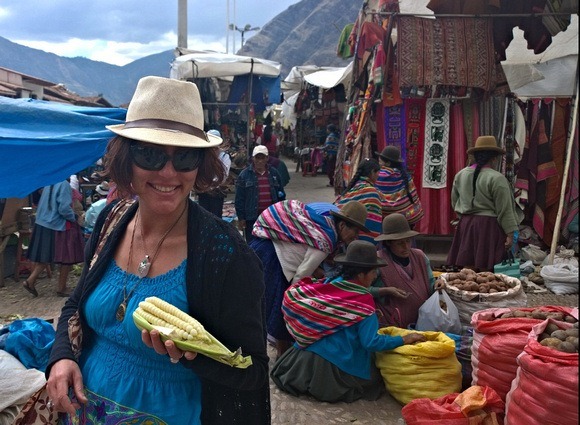 In general, Cusco is the gateway to the Sacred Valley in Peru, as Cuenca is the jumping off point for the Cajas and other Andean regions of Ecuador. Similarly for small town life, Pisac (in Peru) and Vilcabamba (in Ecuador) are comparable. But in neither case did I find the local markets (as in, markets selling artisan goods) comparable.
Cuenca has an artisan market set up at plaza San Francisco, as well as a number of shops in the historical district selling wares like ponchos, alpaca sweaters, bags, blankets, scarves, and a variety of chachkas and souvenirs. There's lots of selection…unless you've been to Cusco, with exponentially more open-air marketplaces and stores alike, with even more colour and variety of wares.
Similarly, Pisac features the largest market in the Sacred Valley; an enterprise of over 100 outdoor stalls that take up a huge square the size of a city block, and spills onto adjacent streets. It's vibrant every day of the week, and on Sundays it kicks into even higher gear with locals coming in from surrounding rural towns to sell produce, handicrafts, meals, and more. Imagine my surprise when I rolled into Vilcabamba and found their market (Sundays only) to be about 10 tables with some beaded jewelry, crystals, homemade soaps, and dreamcatchers.


Andean culture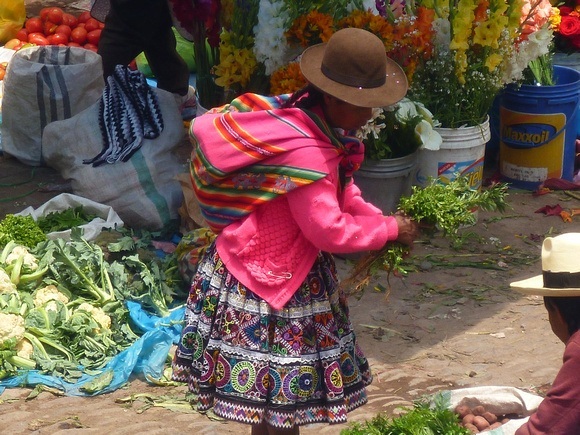 Whether you go to Ecuador or Peru, you'll find Andean culture and history alive and well. The indigenous style of dress is similar, though perhaps a bit more colourful in Peru. It can be difficult in both places to connect personally with indigenous Andean people; sometimes due to their rural lifestyle and location, and sometimes due to their speaking other languages such as Quechua. But in general they're friendly, generous, and genuine.


Expat Culture
The relative number of expats in the Andes of Ecuador or Peru are about the same. In Cuenca and Cusco there are similar percentages of expats, and fairly small percentages at that. Both Pisac and Vilcabamba are heavily visited and lived in by expats.
In Peru, most of the expats I met were travelers at heart, many of whom are spiritual seekers (with a heavy side of "hippie"). Ecuador sees a lot more American retirees looking for a cheap place to live, presumably because Ecuador has been the darling of International Living, who boasts Ecuador's easy immigration laws for retirees on fixed pensions. In truth, the immigration laws aren't much different in Peru; maybe the use of the US dollar in Ecuador makes American retirees feel a bit more secure. I'm not sure.
Attitude Towards Expats
This is where the Ecuador or Peru picture skews a bit. I overheard many more animated conversations about expats in Ecuador than I ever did in Peru. Cuenca's "Gringolandia" neighbourhood of expats who (apparently) don't particularly care to integrate with Ecuadorian culture is the recipient of much consternation. I'm not aware of a comparable neighbourhood in Cusco.
Both Pisac and Vilcabamba are bigtime expat communities – for better and worse. In both places if you want to, you can get by speaking only English (this is not a plus in my books; it just is what it is). The difference is the attitude of the locals towards expats in these particular towns. In Pisac, I always felt safe, even walking late at night outside of town by myself. In Vilcabamba, it's discouraged. There have been armed robberies in and around Vilcabamba, and even a kidnapping a few years ago.
The source of this violence seems to be from a local population that has lost control of its own town. Expats moving in and opening businesses with expat-prices have made the cost of land – and the cost of living – impossible for some locals to keep up with. This has created resentment, and a bit of a dark cloud that sits over the place.
See also: The Irony of Expat Life; Pros and Cons


Level of Development
Some of these challenges with expats and local resentment might have something to do with the level of development in Ecuador or Peru. To my observation, Ecuador is a slightly more developed country than Peru. You see it in the way people dress, how houses are constructed, local infrastructure, and the cost of living. Although the differences are minute, it might be just enough to make Peruvian locals grateful for the influx of foreign money, and Ecuadorian locals resentful of it. This is a very broad observation though, which doesn't apply across the board.


Ruins, and Architecture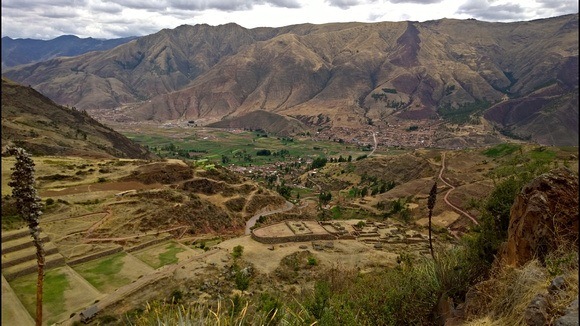 History buffs (especially those intrigued by Incan culture and ruins) should head straight to Peru. There are ruins everywhere in Peru – some maintained, and some just sitting there unassumingly by the side of the road.
Peru even has Ecuador beat in simple architecture and aesthetics; something that I presume is ironically an adverse effect of Ecuador being a bit more developed. In the Peruvian Andes (especially in rural areas), a lot of houses are made from adobe bricks and natural materials. It's sometimes a raw look, but quite uniform overall, and for me, a whole lot more charming (and environmentally friendlier).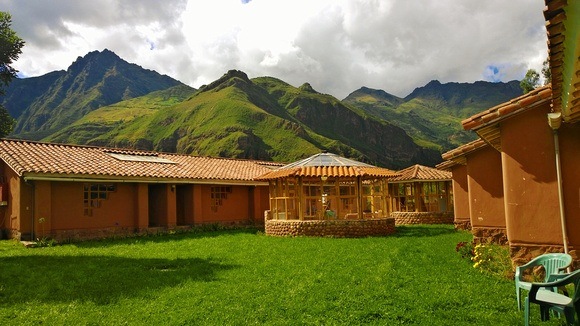 Ecuador, by contrast, uses a lot of concrete blocks. Sometimes they're covered over with some sort of cement and paint, often not. In both countries, the more rural the location, the less finished the look is, which stands to reason.


Plant Medicine: Ecuador or Peru
In my recent post about my adventures in shamanism over the last three years, I cited some of the differences in working with plant medicine (ayahuasca and san pedro) between Ecuador or Peru. The shamanic training process is different, as is the style of ceremonies. One is not better than the other. They're just different. Ecuadorian ceremonies, for example, feature the use of a sacred fire, which is tended throughout the ceremony.
Due to the difference in the cost of living and currency, plant medicine ceremonies in Peru are generally cheaper than Ecuador. And because Peru is a much more known "destination" for san pedro and ayahuasca, you'll get more selection. But simply roll into Pisac or Vilcabamba, and with a few questions (and some due diligence to ensure it's a safe place and experienced shaman you feel comfortable with), you'll fairly easily find a place to drink plant medicine.


Cuisine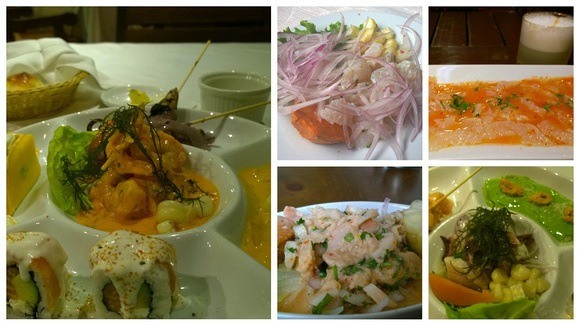 Peruvian food is the "new black" in world cuisine. I've seen Peruvian restaurants dotted around the world, and there are people who travel to Peru just for the food. So it's a tough standard for Ecuador to compare to. I think one of the secrets to Peruvian cuisine are the seasonings and local peppers they use.
Being immediately to the north of Peru, I was surprised that similar ingredients weren't on the menu in Ecuador. Don't get me wrong – some of the local soups are lovely, and if you like roast pork, you must head to a market or roadside stall for hornado. But for me, Peru comes out tops (by far) in the food department.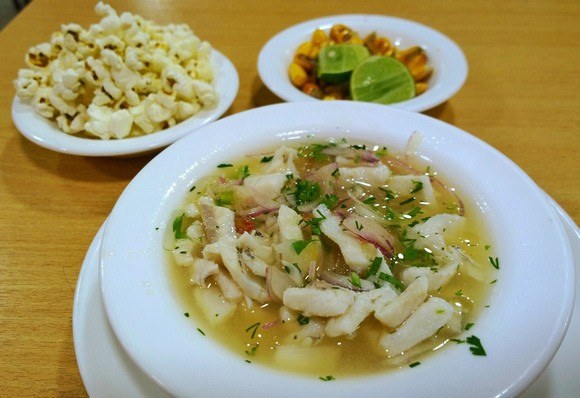 Ecuador or Peru? Moral of the Story
If you've made it this far, I think you'll agree my conclusion is pretty obvious. If you want to visit the Andes, go to Peru.
I've often emphasized that travel is very contextual. When people ask me what my favourite country is, I preface any answer with an explanation that you and I could visit the very same place and have wildly different experiences. That's because context is crucial; who you're with, what you're doing, and how you're feeling at the time are equally – if not more – important than the place itself.
I had a different experience in Ecuador than Peru. Neither was better than the other – they were just different. So while I've tried to be as objective as possible in this analysis of visiting the Andes of Ecuador or Peru, something about Peru resonated with me more as a comprehensive destination. I may have had my heart broken in Peru, but on the whole I had a more colourful and vibrant life there.
Would I return to Ecuador? Sure. Peru? You bet. But if or when I return to either country, I won't go in an attempt to recapture old times. They're gone. I have many friends who I knew in Peru who returned there for subsequent visits, and they were uniformly let down by their favourite old haunts. Places change. People change. But in general, if you want an Andean mountain experience, book a ticket to Peru. You won't be disappointed.