For the last few years I've published my cost of full-time travel. When you employ creative slow-travel strategies, full-time travel just doesn't have to be that expensive. I've consistently spent less money to travel full-time than I ever did to live in one place. Here is my cost of full-time travel in 2012.
This post was originally published in 2013. It has since been updated for accuracy of links and content.


Click here to see all of my Annual Income and Expense Summaries!
What I Did in 2012
The quick-and-dirty summary of my 2012 travels includes the following:
Here's the more detailed version of the 8 countries and 20,000 miles I traversed in 2012.


Price Tag for 2012
Drum Roll, Please…
My total cost of full-time travel in 2012 was $28,032.
Now, some of you might be saying "Whoa. Nora. That's not cheap".
And you'd be right.
Scroll down for a monthly breakdown of my travel (and life) expenses, and an explanation for the increasing trend. Remember: Financially Sustainable Travel doesn't have to be synonymous with bargain basement travel. (Although often, it begins that way).


Monthly Breakdown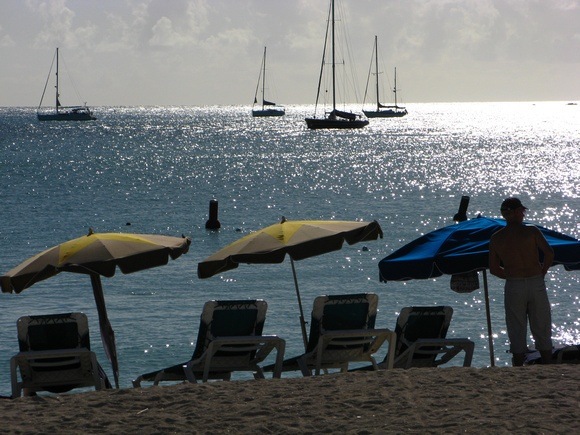 January
Grenada, St Martin
$671 USD
Starting in Grenada, I flew to St Martin and spent most of the month volunteering informally on a boat and acclimatizing to the nautical way of life.
Breakdown
Food & Drink: $337
Personal Effects: $80
Phone: $25
Entertainment: $117
Insurance: $50
Business & Banking: $62


February
St Martin, BVIs
$1,425 USD
Partway through the month, I "jumped ship" and sailed to the BVIs on another boat, then hopped on a wee little plane back to St Martin.
Breakdown
Food & Drink: $443
Transportation : $335
Phone: $10
Personal Effects: $226
Entertainment: $100
Gifts: $108
Insurance: $50
Business & Banking: $153


March
St Martin, USA
$1,625 USD
After a short spell back in St Martin, I flew to Florida to visit some friends around the state, including Hollywood and the Gulf Coast.
Breakdown
Food & Drink: $142
Transportation: $593
Groceries: $410
Phone: $46
Personal Effects: $25
Gifts: $173
Medical: $163
Insurance: $50
Business & Banking: $23


April
Grenada
$740 USD
I flew back to Grenada for my second round of house-sitting in a beautiful spot on the island, checking out Easter Sunday celebrations and learning to "lime".
Breakdown
Food & Drink: $218
Transportation: $162
Groceries: $178
Phone: $29
Personal Effects: $14
Gifts: $52
Insurance: $50
Business & Banking: $37


May
Grenada
$995 USD
My house-sitting gig continued through May, with a few exploratory journeys to Sulphur Springs and turtle watching.
Breakdown
Food & Drink: $395
Transportation: $125
Groceries: $302
Phone: $15
Personal Effects: $19
Medical: $20
Insurance: $50
Business & Banking: $69


June
Grenada, Switzerland
$3,023 USD
I left my house-sitting gig in Grenada and headed straight to Switzerland for a few months of house-sitting in the land of all things Swiss.
The high cost of transportation includes a return flight from Grenada to Switzerland, as well as local transportation and fuel in Switzerland. The erroneous phone bill was largely due to extensive long-distance calls for a variety of reasons.
Breakdown
Food & Drink: $421
Transportation: $1,516
Groceries: $251
Phone: $205
Personal Effects: $315
Insurance: $50
Business & Banking: $265


July
Switzerland, France
$2,853 USD
I enjoyed the luxuries of my accommodation in Switzerland, explored Lucerne and Zurich, and climbed a mountain or two.
I also took the train to Paris for a long weekend (hence the Transportation costs), and my annual bill for property insurance came due. The larger expenditures in the Food & Drink and Groceries categories are from having a few house guests over the course of the month.
Breakdown
Food & Drink: $441
Transportation: $601
Groceries: $678
Phone: $45
Personal Effects: $479
Medical: $233
Gifts: $122
Insurance: $218
Business & Banking: $36


August
Switzerland, England
$3,342 USD
I capped off my house-sitting gig in Switzerland with quite a few heartwarming adventures, before flying to London for a couple of weeks. London ain't cheap (hence the Food & Drink and Groceries totals), and the large Business & Banking costs were due to me treating myself to an iPhone.
Breakdown
Food & Drink: $780
Transportation: $510
Groceries: $617
Phone: $84
Personal Effects: $337
Gifts: $156
Insurance: $50
Business & Banking: $808


September
Grenada
$5,482 USD
I returned to Grenada, this time to set up a home base and "shack up" with my partner. The high cost of transportation came from buying a scooter, which would pay for itself in less than a year of the household riding the bus.
The large business expense reflects the deposit paid for my website redesign, and the insurance expense is my annual premium for expat insurance. You'll also see a new category: Housing.
Breakdown
Food & Drink: $81
Transportation: $2,255
Groceries: $513
Phone: $11
Personal Effects: $90
Medical: $19
Insurance: $1,263
Business & Banking: $834
Housing: $416


October
Grenada
$3,453 USD
I lay low in October, enjoying the quirks and surprises Grenada has to offer, while also launching my newly designed site and the popular free series How to Travel Full-Time in a Financially Sustainable Way.
Click here for a video playlist of amazing Grenada discoveries like riding my scooter, liming, and more.
Housing and Grocery/Food expenses were erratic from October through December; with two income-earners in the house, some months I pay for more than others.
Breakdown
Food & Drink: $549
Transportation: $214
Groceries: $663
Phone: $20
Medical: $9
Insurance: $50
Business & Banking: $993
Housing: $955


November
Grenada, Canada
$3,045 USD
November was largely uneventful, save for a trip to Toronto to visit my family and friends, do a little Christmas shopping for Grenada (thus the Transportation and Personal Effects expenses), and take care of some business.
Breakdown
Food & Drink: $436
Transportation: $790
Groceries: $351
Phone: $34
Personal Effects: $624
Medical: $12
Gifts: $300
Insurance: $50
Business & Banking: $158
Housing: $290


December
Grenada
$1,378 USD
December was a quiet month in Grenada, sharing good company and many laughs with friends – both local and visiting from abroad.
Breakdown
Food & Drink: $469
Transportation: $65
Groceries: $544
Phone: $79
Personal Effects: $92
Insurance: $50
Business & Banking: $22
Housing: $57


Expenses are way up! What happened?
My cost of full-time travel in 2012 was more than $10,000 higher than the the previous few years of full-time travels. There are a few reasons for this:
I took quite a few flights this year, some of which were uncharacteristically short trips for me (such as my week-long trip from Grenada to Toronto).
I invested into my business with site redesigns and new ventures.
I spent time in urban areas like Zurich, Paris, London, and Toronto – which always means I spend more money.
I incorporated my life with that of a partner. This has meant a bit of extra spending in the throes of heady love.
I've always maintained that "living" in one place is more expensive than traveling full-time, and the increased housing and food expenses in the last few months of 2012 have proven that to be true.
Lastly, as you saw in my post detailing my 2012 Income, you'll see that my income also made a big jump in 2012. Thus, I felt quite at liberty to treat myself to spending more money in tandem. I bought high-quality groceries (and Switzerland was a hot-bed for wonderful food), treated myself to clothes and personal effects, and heck – if I wanted lobster (and the price was right), I had lobster.


No Apologies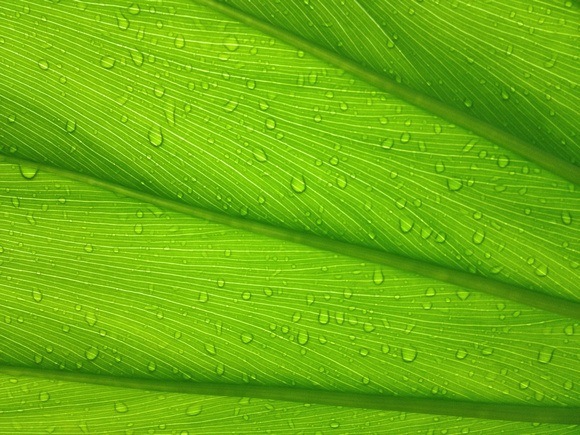 I won't apologize for not keeping my cost of full-time travel spending in the "budget traveler" range. This site is about financially sustainable travel; in the first few years of traveling and building my business I didn't have much income, so I had to get creative in keeping my travel expenses within my income range.
And I did.
But now, with more income coming in, I am reaping the benefits of the blood, sweat, and tears I've poured into my freelance writing career, and I'm rewarding myself for it.
I'm still spending within my means, hence I'm financially sustainable. "Financially sustainable" doesn't need to mean "cheap".
My travel style has changed with establishing a home base in Grenada, but it doesn't mean I'll stop traveling – and you can almost always bet I'll still be doing it in a creative and low-cost way.
And life happens while we're busy making plans; who knows what the future will bring. Grenada is home for now, but may not be home forever; my partner has a similar travel bug, and we've already got a few long-term travel opportunities planned for this year.
Let's see what happens!
Fellow long-term and full-time travelers: what was your cost of full-time travel in 2012?