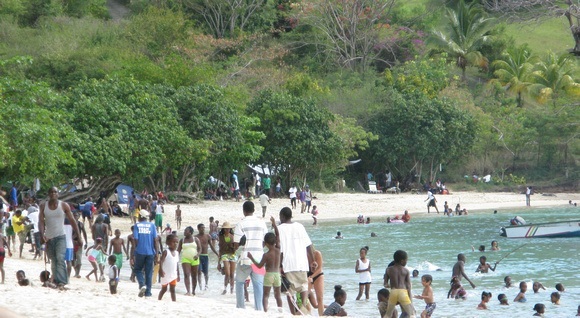 "Get your tings. We goin da beach," my neighbour said last Sunday, just after lunch. "It's what we do for Easter," was her explanation.
Fair enough.
Gathering a small beach bag, I was met at the car by my neighbour, her family, and a stack of coolers and bags. This was much more of an expedition than I had anticipated.
This post was originally published in 2012. It has since been updated for accuracy of links and content.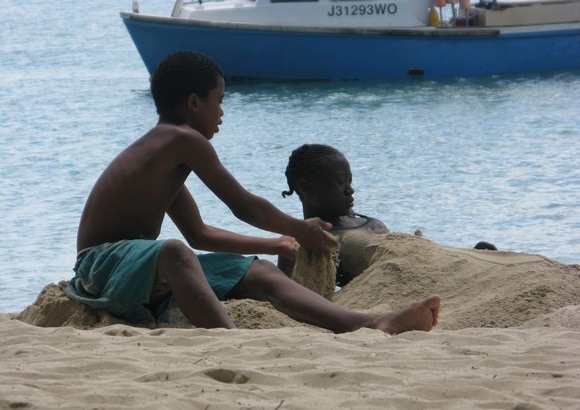 The beach, which is normally next to deserted, was packed. I'm not even entirely sure where all the people came from, but it was evident that Easter is unanimously celebrated on the beach in Grenada.
Sounds of laughter and kids playing, smells of barbecues, and sights of people laying in the water's shallows was layered over an undercurrent of constant upbeat music. You couldn't help but smile and join in the festivities.

Kite Flying
Flying kites is an Easter tradition in Grenada; it's a parallel to the resurrection of Christ (but not something that is necessarily done with religion top of mind). It's more of an excuse for kids and adults alike to fly kites.


People-Watching
Everybody sets up their chairs and blankets under the shade of trees, which creates a promenade of beach to watch people "do deir ting" on.
We had a glorious picnic of fried chicken, salad, and channa (chick peas), along with a cooler full of drinks to keep our tummies busy while we watched the people – and the day – go by.


Into the Night
Because we had small children in our entourage, we were home by sunset. But as the day progressed, it became evident that things were just getting heated up and the beach was getting even fuller. Easter on the beach in Grenada is a full-weekend affair – day and night.
A quick stroll revealed a group of partiers having a little foam party, complete with some good ol' Caribbean windin' n' grindin'.
Check out this short video which gives you a real flavour of Easter on the beach in Grenada – with music, dancing, kite-flying, foam parties, and more.

You can also watch the video on YouTube.