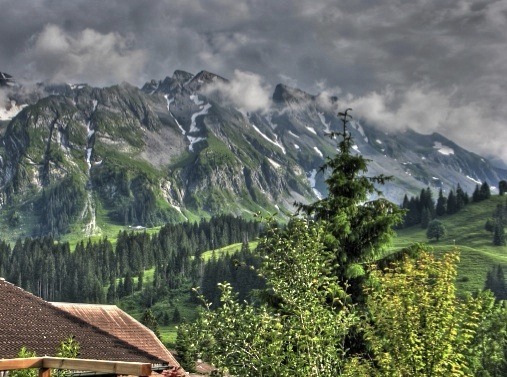 I love the mountains, and I love hiking in the mountains. And despite the love-hate relationship I have with the actual act of climbing; I love the exhilaration of pushing my boundaries and reaching summits (and then, of course, making it back down to tell the story).
So on arrival to the cottage that is part of my house-sitting gig in Switzerland, I was delighted at the sight of a mountain range within spitting distance of my backyard. I immediately honed in on what would be my first summit attempt in Switzerland.
This post was originally published in 2012. It has since been updated for accuracy of links and content.


On Hiking Solo
I've never done any serious solo hiking in the mountains. So I was trepidatious about taking on Mount Rothorn (or any mountain) on my own; from being nervous about encountering a crazy shepherd who would hold me prisoner in their mountainside farmhouse, to fearing a simple slip and incapacitating ankle twist, I was aware that I needed to be extra careful when hiking solo.
So in addition to the standard provisions and foul-weather gear that accompanies me on any mountain hike, I had my phone with the various Swiss emergency numbers programmed, and I was sure to let a few people know where I was going so they could send out the cavalry if I didn't return.
On Fitness and Practice
The last time I was in an alpine environment was almost a year ago in Ukraine as a side-excursion while amidst the Ultimate Train Challenge.
Despite being horribly out of practice, I always seem to think I can summon up some sort of deep inner strength to get me to the top.
As if physical fitness levels and recent practice with long upward hikes are somehow irrelevant to the mission at hand.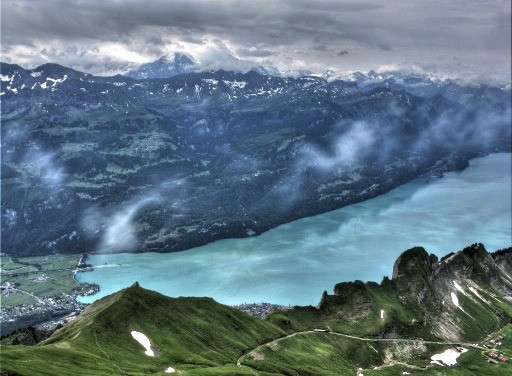 On Having Maps
Oh yeah. Maps. I had none.
I did, however do a little research online, and I could tell there was a route to the top. (That's good enough, isn't it?!)


About Mount Rothorn
Given (or despite) the above debilitating factors, Mount Rothorn was a good choice of endeavour. I was assured by a few people that the path was very well marked, cell phone reception would be available the whole way up, and best of all – there was a gondola available to assist my journey back down.
With these elements of civilization, I felt relatively comfortable in tackling Mount Rothorn as my first solo summit attempt.
But enough of my written diatribe about the event. I promise you'll find much more entertainment dedicating the next five minutes to watching this video of my slow ascent up Mount Rothorn – and slow descent into insanity – including an awesome time lapse of the 1,400+ metre descent, and a messy outtake at the end.
Click here to see the video on YouTube