If you had told me at the start of 2017 where and how I'd be finishing it off 10 countries later, I'd have said you're crazy. I started off the year with a solid sense of direction and finished it off more confused than ever. I'm not actually complaining; it's my kind of year!
With 10 countries and 29,254 miles traversed, 2017 was my most active year of travel since 2013, although interestingly my mileage count for the year seemed low given the number of flights I took (19 in total). At the end of this post you can see summaries of previous years' adventures and how they measure up. But 29,000 or so miles is nothing to sneeze at; in some ways this last year feels like it was much longer than a year. Here's why, and what I did in 2017:
This post was originally published in 2018. It has since been updated for accuracy of links and content.


JANUARY: Florida, Ecuador
I started off 2017 in Florida at my (kind of) home base in Hollywood where I had spent a chunk of time in 2016. By mid-January, it was time to make a move, and that move was to the mountains outside of Cuenca Ecuador to live at Gaia Sagrada retreat centre; a place I discovered in late 2016 and to where I was returning.


FEB-MAY: Ecuador
The next four months were spent at Gaia Sagrada, where I assisted the manager in trade for a break on accommodation expenses, and informally continued my studies of ayahuasca and san pedro shamanism. It was an intense and all-encompassing position that required a lot of my energy through every two-week retreat.
So I didn't spend much time "discovering" Ecuador, nor doing much work on my online business, which had been somewhat stagnant since I took to doing "shaman things" in Peru in late 2014.
But I did get around Ecuador a tiny bit during the five day breaks between retreats at the retreat centre. I visited Banos in the north, which is the adventure capital of Ecuador, and where I (sort of) bought a hotel for $29. I also visited Vilcabamba in the south; a popular "hippie town" with an interesting vibe that compares to my former home of Pisac Peru.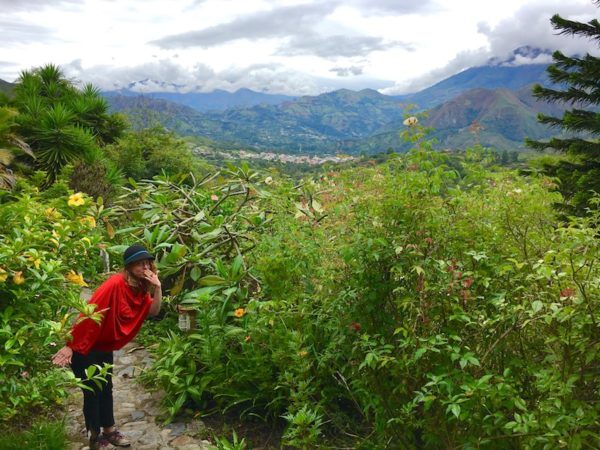 But the time soon came (inspired by an expiring Ecuadorian visa) for me to move on. By the end of May I was on a plane. Doors have been left open in Ecuador (and at Gaia Sagrada) for me to return, but to this day I'm not sure if it's in the cards.


JUNE: Florida, (Toronto), Japan
The beauty of my (kind of) home base in Hollywood Florida at my friend's house is that it's a great jumping-off/landing point when traveling to/from South America. So after a couple of weeks of decompressing in Hollywood, I said sayonara to my boyfriend (with whom I'd been together since my arrival in Ecuador in 2016) who was jetting off to the west coast to earn some money while I jetted off to Tokyo (with a lightning fast layover in my hometown of Toronto ) for a house-sitting gig.
My arrival in Japan was an exercise in me proverbially coming up for air and taking stock of my online business, which had been relatively stagnant after three years of sitting on Andean mountaintops "doing shaman things". What I saw wasn't pretty.


JULY: Japan
Among other increased business activities such as redesigning my website and taking social media to a new level, I breathed new life into my dormant YouTube channel and started producing weekly travel vlogs. Tokyo was a perfect place to do it; it was eye candy for the camera and cocaine for the brain. Selected highlights included almost dying on Mount Takao, going to the Greatest Show in the History of Entertainment, and then having the wool pulled off my eyes in Akihabara.
I started to intellectually fall out of love with Japan after Akihabara, as I pontificated in my post Why I Could Never Life in Japan. But after almost two months in total in Japan, I managed to pull it all together with this (slightly more balanced) post.


AUGUST: Japan, Indonesia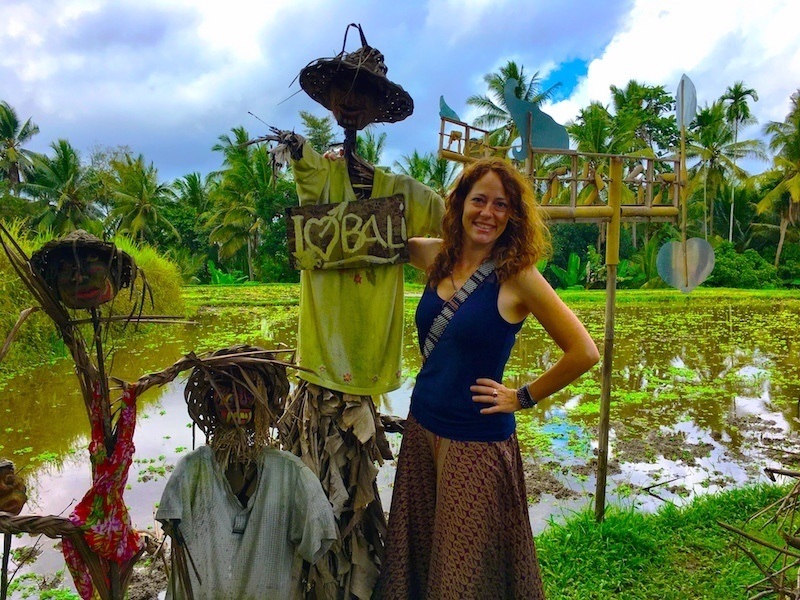 I realized that in over 10 years of wandering the world, I almost never went somewhere without having my accommodation sorted out (and usually free accommodation at that). Bali was the first time I'd gone somewhere without having any innate connections, specific opportunities, or accommodation lined up.
But I went anyway, and it was fantastic. I hung with the monkeys, negotiated like a pro in the markets, hiked through rice terraces, and learned about the beautiful ceremonial practices of Balinese Hinduism. Oh yeah – and I visited Kuta to see a Balinese healer, which was a total comedy of errors (but the kind that made for a really funny post).


SEPTEMBER: Hong Kong, Macau, Indonesia
Coinciding with the expiration of my 30-day Indonesian visa was an opportunity to go to Macau to speak at a travel conference.
I stayed in Hong Kong for a week (and loved it – most of it), before taking a ferry over to Macau for the conference. The connections I made there paved the way for some opportunities for an upcoming trip to India that I'd booked after finding a mistake air fare.
After my quick sojourn in Hong Kong and Macau, I returned to Bali for what was supposed to be another month. Instead, the active volcano Mount Agung went into high alert, and although I was technically safe in Ubud, reports I'd heard from Ubud's survivors of Mount Agung's last eruption in 1963 didn't make me want to stick around to find out, so I voluntarily evacuated. Turns out I evacuated a couple of months earlier than necessary, but the volcano did indeed start spewing ash which shut down the airport a few times.
I really enjoyed Bali on the whole, and am certainly curious to return….another time.


OCTOBER: Indonesia, Sri Lanka, India
Part of the reason evacuating from Bali was easy for me was because I had friends of friends (of friends) in Jakarta who were kind enough to open up their homes to me. I had no intention of writing about my three weeks in Jakarta which were pretty sedentary, but a few things happened that I found so amusing I simply had to share.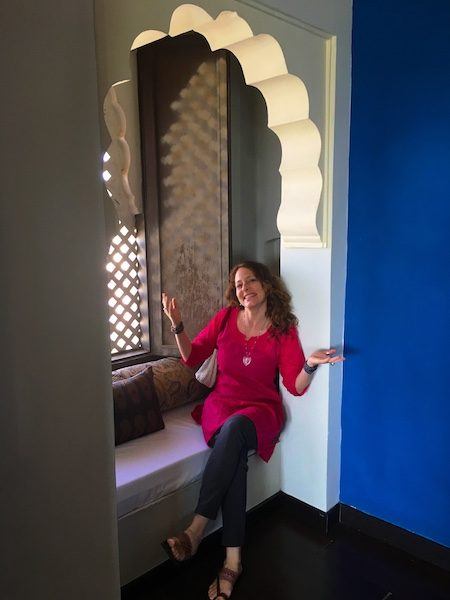 Then it was off to India (via a night in Sri Lanka). India was another destination that I chose without having much of anything organized save for a cheap flight. But after sending off a few emails and making some connections in Macau, my trip started to take shape. It began in Jaipur where I reunited with an old friend and landed in the lap of luxury, which continued on the Deccan Odyssey: the most luxurious train in the world.


NOVEMBER: India, Thailand
Even in the lap of luxury, everything started to go wrong for me, and my month in India (much of which was spent in Rishikesh) became a critical and pinnacle experience for what I suspect is going to be a big transition/transformation (still in progress). I'll be pontificating more on this idea in 2018, as this is something that is unfurling by the day.
So it was with no small degree of enthusiasm that I left India in mid-late November on a plane bound for Chiang Mai Thailand, where I reunited with my boyfriend after six months apart. We found a sweet little condo to nest in for a wee while.


DECEMBER: Thailand
I'll be writing a bit more about Chiang Mai in the coming weeks; but I also don't have very much to write about Chiang Mai on the whole, since I did almost nothing noteworthy (from a travel blogger's perspective). Instead I enjoyed all the creature comforts of this surprisingly bohemian city, ate amazing food, went to the gym, spent time with my boyfriend, and tended to some increasingly consuming issues of health and wellness (both physical and emotional).
It was an agonizing kind of bliss that capped off 2017 in the strangest of ways.


Summary Notes
For a year that started off in South America with a focus on plant medicine work, I didn't expect to visit 10 countries; including seven Asian countries – all of which were new to me except for Thailand. Then again, it was a year full of unexpected surprises and new experiences. The easiest way to explain my current state of being is to say that it's like every single aspect of my life has been thrown up in the air (lifestyle, location, health, relationships, career, etc), and I'm watching all the pieces float around and am waiting to see where they land. It's simultaneously exciting and agonizing. 2018 is going to be a very interesting year. Stick around….I'm pretty sure it won't be boring.
10 countries and 29,254 miles…..2017 is another one to go down in my own little history book.


Previous Annual Summaries
My First Four Years of Full-Time Travel (2007-2010, including Canada, Hawaii, Thailand, Malaysia, Singapore, Australia, USA, Mexico, New Zealand, Spain, Germany, France, England, Scotland, Ireland, Nepal)
What I did in 2011 (13 countries, 73,000 kms, including New Zealand, Canada, USA, Sweden, Portugal, Spain, Switzerland, Czech Republic, Ukraine, Russia, China, Vietnam, Grenada)
What I did in 2012 (8 countries and 20,000 miles, including Grenada, St. Martin, BVIs, USA, Switzerland, France, England, Canada)
What I did in 2013 (12 countries and 29,000 miles, including Grenada, USA, Canada, England, Scotland, Holland, Norway, Denmark, Germany, Ukraine, France, Panama)
What I did in 2014 (7 countries and 34,000 miles, including Panama, USA, Canada, Peru, Spain, Gibraltar, Italy)
What I did in 2015 (6 countries and 35,000 miles, including Peru, Colombia, USA, Costa Rica, Canada, Bolivia)
What I did in 2016 (5 countries and 30,000 miles, including Peru, USA, Canada, Ireland, and Ecuador)