Since 2010, I've published these annual reports; an uncensored breakdown of all my expenses for the year, demonstrating that full-time travel often costs less than living in one place. Here is my cost of full-time travel in 2014.
This post was originally published in 2015. It has since been updated for accuracy of links and content.


Click here to see all of my Annual Income and Expense Summaries!
What I Did in 2014
Here's a quick summary of what 2014 held for me:
(See Also: 7 Countries and 34,000 miles: This Was 2014)
Two weeks in Panama
Three weeks in south Florida
A two-week personal retreat in mid-Florida
Five weeks in north Florida
A quick trip to Toronto Canada, enroute to:
Three months in Peru
Seven weeks in and around Toronto, Canada (with a quick trip to the Florida Keys in there)
Two weeks in the south of Spain
A week in Pesaro Italy
A few days back in Canada enroute to:
Four more months in Peru
My Total Cost of Full-Time Travel in 2014: $28,179


Monthly Breakdown
All amounts have been converted to US Dollars for ease of comparison.
JANUARY
Panama, USA
$2,417
After finishing up a house-sitting gig in Panama, I flew to Miami to stay with a friend for the rest of the month. My accommodation expense (much higher than normal, at a whopping $950) was a pre-payment for the personal retreat in Gulfport I treated myself to in February.
Transportation: $239
Food & Drink: $492
Groceries: $330
Phone: $36
Personal: $250
Business/Banking: $83
Gifts: $39
Accommodation: $948
FEBRUARY
USA
$1,686
After a couple of weeks of personal time in Gulfport Florida, I flew up to Santa Rosa Beach (Florida) to stay with a dear friend of mine. Accommodation was free, so I spent a bit extra stocking up on some personal items.
Transportation: $258
Food & Drink: $280
Groceries: $308
Phone: $13
Business/Banking: $239
Personal: $370
Medical: $110
Gifts: $108


MARCH
USA, Canada, Peru
$3,602
I stayed with my friend in Santa Rosa Beach through mid March, at which time I flew quickly up to Canada to catch a mystery shopping flight down to Peru.
The inflated business expenses include over $100 in withdrawal fees (before I upgraded my bank account to include unlimited foreign withdrawals), and medical expenses included some prescriptions as well as treatments for a frozen shoulder. The tour/activity expenditure included some Peruvian treks including a five-day excursion ending in Machu Picchu.
Transportation: $1,240
Food & Drink: $339
Groceries: $139
Phone: $14
Personal: $54
Business/Banking: $238
Medical: $447
Accommodation: $687
Tours/Activities: $444


APRIL
Peru
$2,038
I enjoyed discovering the delights of Peru in April.
Medical expenses include a series of healing sessions to fix up my frozen shoulder, and tours/activities include hikes, work with plant medicines, workshops, Spanish lessons, and more.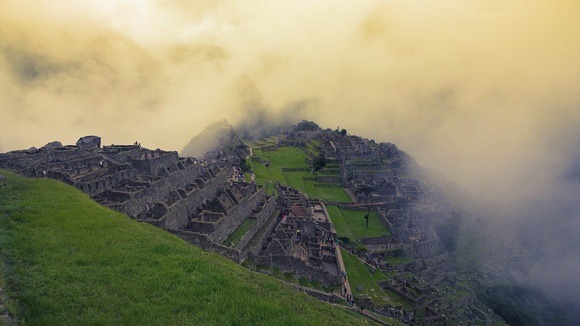 Transportation: $6
Food & Drink: $188
Groceries: $187
Phone: $7
Personal: $134
Business/Banking: $86
Medical: $121
Accommodation: $667
Tours/Activities: $642


MAY
Peru
$1,682
May was another blissful month in Peru, with more healing, hikes, and cultural exploration.
Transportation: $34
Food & Drink: $114
Groceries: $109
Phone: $11
Personal: $103
Business/Banking: $181
Medical: $36
Gifts: $48
Accommodation: $539
Tours/Activities: $507


JUNE
Peru, Canada
$1,611
Around mid-June, I flew back up to Canada to spend most of the summer with family and friends in and around Toronto.
Business/banking expenses included an annual credit card fee and accountant's fee for filing my taxes. Accommodation was free since I was staying with friends, and tour/activity expenditures took the form of one last Peruvian trek.
Transportation: $222
Food & Drink: $336
Groceries: $177
Personal: $179
Business/Banking: $240
Medical: $80
Gifts: $122
Tours/Activities: $255


JULY
Canada, USA
$1,520
After a quick sponsored trip to the Florida Keys in early July, I spent most of the rest of the month with my Mum at a cottage in Muskoka, Ontario.
The transportation expense was to rent a car for our cottage time, and again, I had no accommodation expenses.
Transportation: $495
Food & Drink: $293
Groceries: $127
Personal: $374
Business/Banking: $104
Medical: $47
Gifts: $80


AUGUST
Canada, Spain, Gibraltar, Italy, Peru
$3,653
August was a big month, with a trip to the South of Spain to visit some friends (and a side excursion to Gibraltar), then over to Italy to visit another friend. I returned to Canada at the end of the month before hopping on a plane back to Peru.
All that continent-hopping explains the transportation expenditure, and eating out in Europe isn't cheap, hence the food & drink costs. The good news was that again, accommodation was free, so I spent some extra cash on gifts for my generous hosts.
Transportation: $2,152
Food & Drink: $647
Groceries: $375
Phone: $7
Personal: $164
Business/Banking: $145
Gifts: $163


SEPTEMBER
Peru
$2,826
I used September to settle into my new home in the Sacred Valley of Peru, where I would spend the rest of the year.
The insurance expense is my annual premium for international health insurance, and tours/activities included more hikes, Spanish lessons, plant medicine workshops, and more.
Transportation: $12
Food & Drink: $146
Groceries: $112
Phone: $7
Personal: $140
Business/Banking: $155
Accommodation: $530
Insurance: $1,211
Tours/Activities: $513


OCTOBER
Peru
$3,405
I did surprisingly little in October given the amount of money I spent. Transportation was a futile exercise in purchasing frequent flyer miles with US Airways for an anticipated trip that they wouldn't let me book, and business/banking expenses included internet, annual dues for web hosting, associations, and my newsletter platform.
Transportation: $1,713
Food & Drink: $149
Groceries: $218
Personal: $110
Business/Banking: $535
Accommodation: $527
Tours/Activities: $153


NOVEMBER
Peru
$1,815
If you subtract my US Airways fiasco expense from October, you come up with about what I spent in November, which seems to be my general cost of living in Peru (including business expenses), and leaves me wanting for nothing.
Even so I had hefty business expenditures this month, including an advance ticket to the World Domination Summit in July.
Transportation: $4
Food & Drink: $108
Groceries: $142
Personal: $56
Business/Banking: $820
Gifts: $25
Accommodation: $500
Tours/Activities: $160


DECEMBER
Peru
$1,924
Because my purse was stolen in December, I had to shell out some extra cash to buy a new smartphone/camera combo, which I've listed as a business expense. Also, I spent a bit of money on the holidays (both in gifts and personal expenses) but other than that, December was a fairly quiet month.
Transportation: $40
Food & Drink: $200
Groceries: $230
Phone: $22
Personal: $279
Business/Banking: $499
Gifts: $107
Accommodation: $547


Summary Notes
2014 was an interesting year for me, and a continued evolution of my full-time travel journey. $28,000 is much lower than my ridiculous high of $44,000 spent in 2013, which included $20,000 in unexpected expenses like recovering from a near-fatal accident, my $10,000 passport saga, supporting my (ex)partner, and more.
But $28,000 is also more than the $17,000 I spent to travel full-time in 2010 and 2011 (and curiously, it's almost exactly what I spent in 2012).
This is in part due to the fact that I didn't focus as much on free accommodation strategies as I typically have in the past. With my online career doing quite well, I'm at the point where I value free time and less responsibilities, rather than trading my time and energy for free accommodation as with volunteering or house-sitting. The good news on this front is that accommodation expenses in Peru are minimal and affordable.
And as you'll see in my upcoming post outlining my income for 2014, my expenses for the year were more than sustainable – in fact I was able to save money.
This – as I've said before – is the art of financially sustainable full-time travel; it doesn't have to be synonymous with tight budgets and forsaking comfort. It's about spending within your means, and on the things that are important to you.
Please enjoy this video summary of 12 years of full-time travel.