"How many people here actually know what this song is about?" I shouted over the din to my Italian friend and host. It was Saturday night in Pesaro Italy, and we were dancing on the beach with a thousand people to a nostalgic collection of old-school tunes. "Don't Want No Short Dick Man" was blaring and hundreds of chic Italians were bobbing and jumping to the beats.
My friend's eyes lit up. She smiled and mimed two big zeros with her hands.
We burst into laughter, while the "itsy bitsy teeny weeny shrivelled little short dick" lyrics continued on and a thousand people gyrated to it, completely unaware of the irony.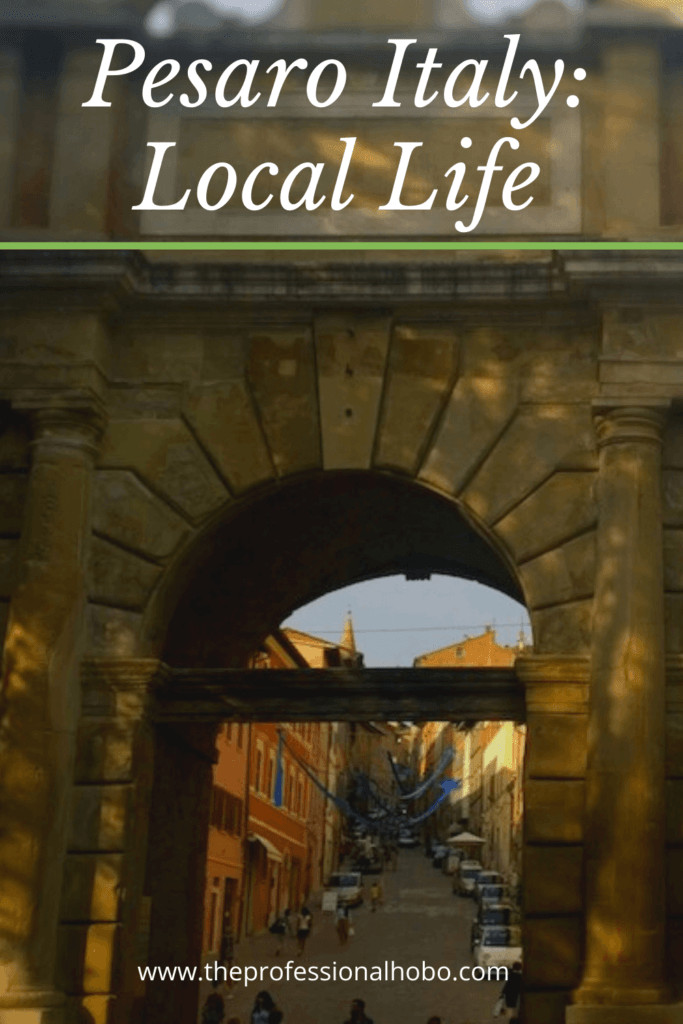 This came up because earlier in the evening, another nostalgic song came on, taking us back to our early adolescence.
"Oh my God! Fourteen! We were fourteen!" my friend squealed as she started singing along. Then she stopped, looking confused. "You know, I don't actually know the words. What are they?"
Growing up in Pesaro Italy, English-language popular music was rampant, but not speaking any English at the time, she and her friends just sang along to the sounds, as did all the people this night who were singing phonetically about short dicks.
Such was my week of bizarre and local experiences in Pesaro Italy.
This post was originally published in 2014. It has since been updated for accuracy of links and content.


Arriving in Pesaro Italy: Um…Perdono?
I've been to (several) dozens of countries, but rarely have I stayed with a local family with whom I've not been able to communicate. As such, my arrival in Italy was accompanied by some trepidation, which apparently my host family shared.
I wasn't totally linguistically isolated; I was visiting a friend who I'd met in Peru (and who speaks perfect English). A fellow nomad of sorts, she was spending the summer in Italy with her parents, who so kindly showed me what Italian hospitality is all about.
"Does she speak Italian?" her parents asked her before I arrived.
"No, pero no problem. Language is unimportant," she reassured them.
And my friend was right. By the end of the week I had acquired a healthy vocabulary of Italian swear words that were real party-pleasers, and I could catch the gist of most conversations and even say my bit using a combination of Italian, Spanish, and English.
(It helps that Italians are very demonstrative when they communicate; hand gestures and intonations go a long way).
See also: How to Become Fluent in Another Language


Mamma Mia
One of the first things I observed living in and visiting various Italian households is the extent to which Italian mothers run the show. Although we live in a patriarchal world, some people surmise that it's the women who ultimately call the shots, and Italian culture exemplifies this.
How does Mamma do it? (Read on).


Oh my Sweet Lord…the Food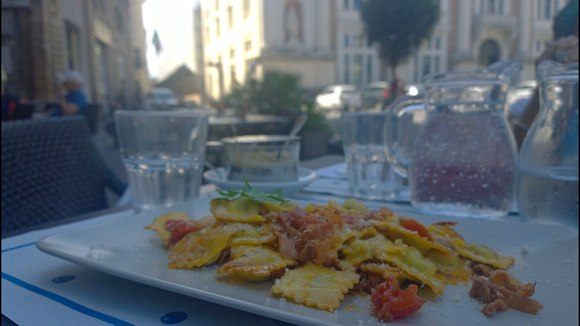 Italian restaurants exist the world round, but I've never eaten anything in an Italian restaurant that even comes close to the things I ate in Italian homes. I was treated to homemade pastas, pizza, prosciutto (yes, homemade prosciutto), tiramisu, and a variety of foods that absolutely knocked my socks off.
I asked what the secret was to all this food I'd eaten before but never experienced as I did in Italy. Mamma replied that the flour in Italy must be different, but I think it was a coy deflection; the secret is in the unwritten recipes that pass from generation to generation of Italian women.
And thus, through the stomach, Italian women rule their households. Nobody makes pasta like Mamma.


…And the Coffee!
Ask for a cup of coffee in Italy – be it in a local's home or a cafe – and you'll get espresso. This is a highly caffeinated country; a few times per day, I was offered a tiny cup of high-octane coffee (espresso), which is typically downed in a few swallows. Although I rarely drink espresso (I prefer to linger over a larger drink like cappuccino), I couldn't deny that every Italian household I visited (and I visited quite a few) knew how to appreciate good coffee.


The Birthplace of Metrosexuality?
At the beachside dance party, I observed something about Italians in general, and especially the men: everybody is incredibly well put together. Coiffed. Primped and preened to perfection. Even if the outfit at hand is ripped jeans and a t-shirt, it hangs on the body with stylish care and a level of perfection that I've not observed elsewhere.
I was aware of this stereotype before I arrived in Italy, and I mused to some of my new friends that Italian men must take as long to get ready to go out as women do. "Longer!" was their unanimous reply. "You must remember," said my friend, "when you live in a country shaped like a boot, you must be fashionable!"
Anywhere else in the world, these perfect-looking men would be passed off as gay. Some were actually carrying purses. Others wore tight brightly coloured pants. And I'm pretty sure I saw some makeup on one or two faces.
Don't get me wrong – it was truly refreshing to admire the efforts of a beautifully manicured male populous. Metrosexuality, shine on.


Living Like a Local in Italy
I was so blessed by my week of living with an Italian family and experiencing local daily life.
I was invited to children's birthday parties.
I ate ravioli in Pesaro's piazzas and wandered through music conservatories.
I attended mass for my friend's deceased grandmother in a miniscule one-room church in a countryside town of 200 people, afterward sitting outside the pub and drinking Italian liqueurs with most of the town.
I visited the walled city of Urbino and strolled through the castle quarters.
I paid respect to my friend's grandmother at a minuscule age-old cemetery perched atop a hill surrounded by vineyards and fruit trees, before visiting her spunky grandfather who shared with me his English vocabulary consisting of swear words he learned while serving in the second World War with some Americans at age 17.
And I was given the royal treatment by my friend and her generous parents, who drove two hours to pick me up at the airport, prepared special meals for me, took me around to see some sights, and brought tears to my eyes when it was time to say goodbye.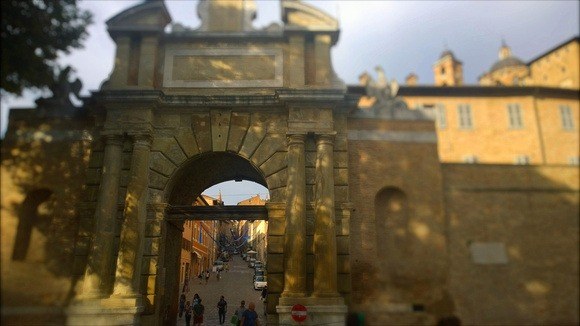 Grazie, Italy! Your passion for life (and good food, and pretty men) is contagious.