I happened upon Gulfport Florida very much by accident (or serendipity, depending on how you see it).
This post was originally published in 2014. It has since been updated for accuracy of links and content.


I had been staying with a friend in south Florida, and in addition to needing some personal time and space, I had a "date" (the platonic kind) to meet somebody in St Petersburg who will be a part of my future tapestry and my next big destination (which I'll reveal shortly – that particular story deserves its own post).
I just popped on to a short-term rental site to see what kinds of places I could rent in the area. That's when I saw "Serendipity House" in Gulfport.
Now.
My normal travel researching style is to exhaust every single possibility before I make a choice. I research, then research, and research some more – a process I thoroughly detest but can't seem to avert myself from, kind of like watching a train wreck.
But I was paralyzed. I knew nothing about Gulfport, save for a friend in the area who said "it's really nice".
And with that, I booked it.
Boy, oh boy – am I ever glad I did. I discovered a lovely little town that I'm so thrilled to have spent 10 days in.
Here is a collection of photos taken in Gulfport Florida:
The beach in Gulfport is lovely, and although it was a dozen shades too chilly for me to swim, I enjoyed daily walks along the beach.
The houses are equally deserving of attention; full of colour and styled with a playful beach flavour.
Every Tuesday is a vendors' market that features crafts, foods, jewelry, artwork, musicians serenading passers by, and more. You can even get your chakras aligned. (Yes, Gulfport is that kind of place).
By accident (or serendipity?), I stumbled on the very low-key but beautiful Ibis park. Not only are there copious ibis birds in this protected area, but also great blue herons, turtles, gators(!), nesting ducks, and an array of giant birds I couldn't identify but loved to spy on.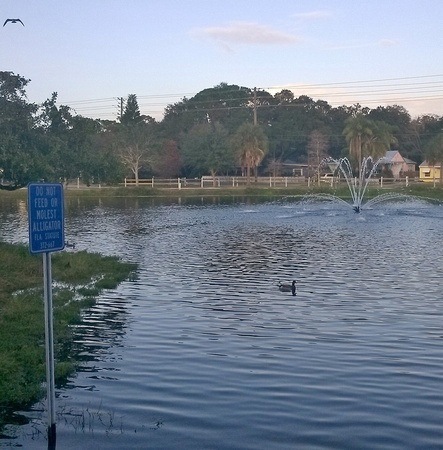 I loved the sign in Ibis park warning people not to feed or molest (molest?!) the alligators. I caught sight of one, but didn't get close enough to consider molestation.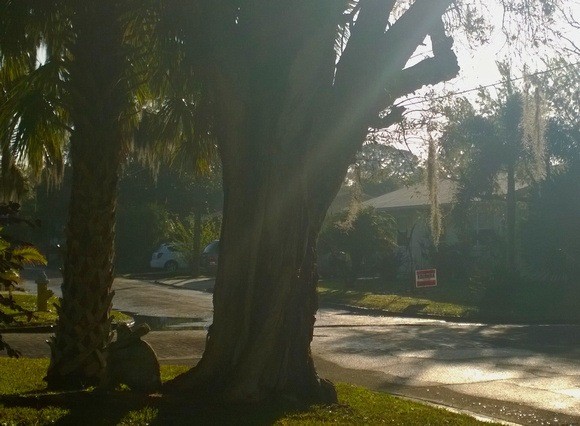 One of the things I love about the southern States is the spanish moss. It hangs from the trees and creates an ambiance that is both eerie and beautiful.