For the past few years, I've been publishing my cost of full-time travel; an uncensored breakdown of all my expenses for the year, representing a full year of travel and living abroad as the good little professional hobo that I am. Here's my cost of full-time travel in 2013.
(Editor's Note: Please excuse the ridiculous tardiness of this post, being 3/4 of the way through 2014 and all; there were some complications due to a very ugly insurance claim in the aftermath of a near-fatal accident I experienced in 2013….more on that in a future post).
This post was originally published in 2014. It has since been updated for accuracy of links and content.


Click here to see all of my Annual Income and Expense Summaries!
2013 was a different year for me – on a number of levels – not the least of which is that I had a place to call home, in Grenada. I paid rent, and had electricity bills and such.
Things went totally awry with a serious accident in early February that dictated a more sedentary year than I had imagined, and also a more expensive one. I supported my (ex)partner, whose injuries dictated an ongoing recovery period during which he was unable to work for the entire year. Add to the mix an unsavoury experience or two (such as a big theft), and 2013 was not only a year to forget, but also a financial write-off.
In this cost of full-time travel breakdown you'll see I'm far from a shining example of what budget travel should be, nor what full-time travel can be.
Then again, 2013 was a function of life simply happening while I was busy making plans. There is no right or wrong answer when it comes to the ideal budget for full-time travel. It's intensely personal and related to circumstance – as you'll see from my cost of full-time travel in 2013 breakdown below.


What I Did in 2013
Here's a quick summary of what 2013 held for me (See also: 12 Countries and 29,000 Miles: This was 2013):
Five (unintentional) months in Grenada, with a couple of weeks in Florida in there
One month in Canada
Two months back in Grenada
Two months traipsing Europe (eight countries)
Two months in Panama
Price Tag for 2013: $44,433
Ouch. It hurts just to write that number – such a far cry it is from the $17,000 I spent in 2010 and 2011, and even the $28,000 I spent in 2012.
But I had over $20,000 of surprises in 2013, including supporting a partner, thousands in medical trips and bills, and stupid things happening like having thousands of dollars stolen and having to book numerous last-minute flights to get an emergency new passport. I simply couldn't stem the flow of money in this strange sequence of events. (And when I could, I didn't. We'll get to that later in the year).


Monthly Cost of Full-Time Travel in 2013 Breakdown
All amounts have been converted to US Dollars for ease of comparison.

JANUARY
Grenada
$703
I took it easy in January, enjoying the ideal weather that Grenada offers that time of year. Expenses were shared with my partner, so life was easy. (And cheap).
Phone: $70
Personal: $37
Business: $10
Groceries: $303
Housing: $283


FEBRUARY
Grenada, USA
$3,038
Life got turned upside down in February with a head-on collision that accounted for my transportation expenses from Grenada to Florida and ensuing medical bills.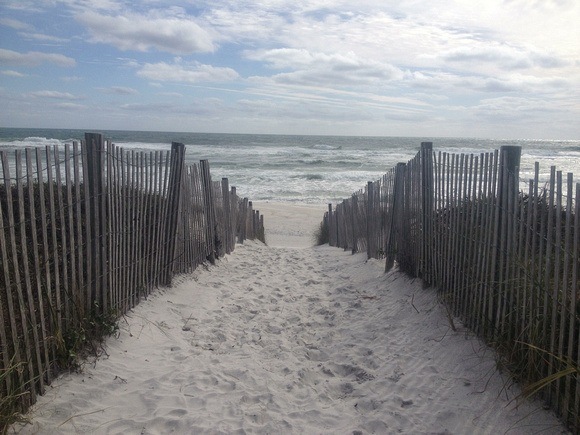 Transportation: $1,234
Food & Drink: $273
Phone: $140
Business: $126
Groceries: $235
Medical: $780
Gifts: $131
Housing: $119


MARCH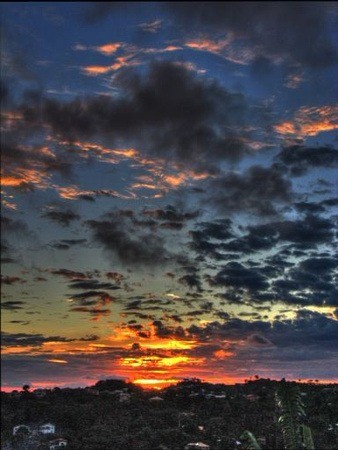 Grenada
$1,179
There wasn't much to do in March except stay home and heal. Housing expenses were skewed down as rent had been pre-paid a few months earlier by my partner; I simply covered utilities.
Transportation: $68
Food & Drink: $189
Business: $76
Groceries: $716
Medical: $33
Housing: $97


APRIL
Grenada
$1,869
April was pretty much a repeat performance of March (plus rent).
Transportation: $38
Food & Drink: $395
Phone: $30
Business: $10
Groceries: $536
Housing: $860


MAY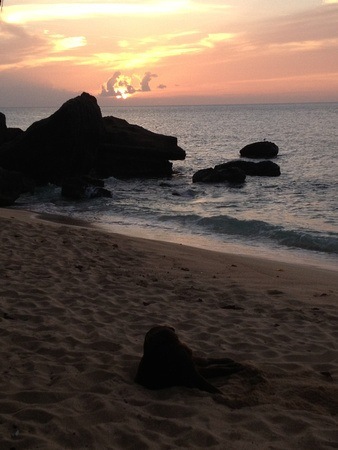 Grenada
$2,712
May was another healing month, highlighted by a visit from my best friend from high school. The transportation expense was a flight I booked to go back to Canada at the very end of the month.
Transportation: $682
Food & Drink: $443
Phone: $10
Personal: $99
Business: $95
Groceries: $528
Housing: $855


JUNE
Canada
$3,532
I stretched my legs with a month-long trip to Canada to visit my family in Toronto, enjoy some time in beautiful Muskoka, and attend TBEX (Travel Blog Exchange).
I also used the opportunity to replace my ailing computer (hence the $1,600+ in business expenses), and the higher transportation expense included my flight back to Grenada.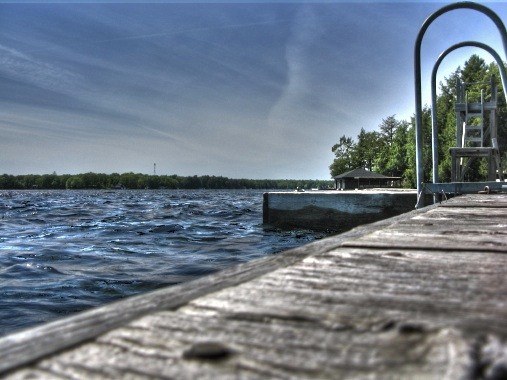 Transportation: $628
Food & Drink: $423
Phone: $11
Personal: $271
Business: $1643
Groceries: $326
Gifts: $230


JULY
Grenada
$2,158
While spending the sticky summer in Grenada (you guessed it….healing some more), I took a chance to beef up my business with some web development work as well as hiring a designer for my first e-book.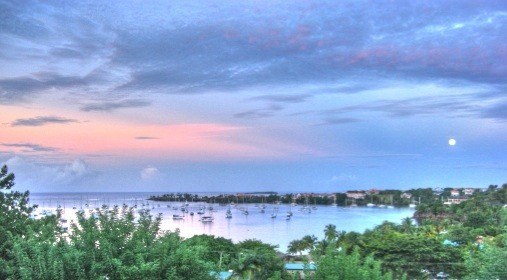 Transportation: $28
Food & Drink: $559
Phone: $5
Business: $530
Groceries: $531
Medical: $129
Housing: $376


AUGUST
Grenada
$7,732
August was a big month; I bought a car! This was a game-changer in Grenada, allowing us to get around more (hence the almost-doubled food & drink expenses). By this point in the year, both my partner and I were more than a little stir crazy.
Transportation: $5,260
Food & Drink: $1,075
Phone: $20
Business: $93
Groceries: $830
Housing: $454


SEPTEMBER
Europe
$4,261
I was rescued from my boredom with a sponsored trip to Europe in September and October. (Here's a playlist of fun 1-minute videos I created for each location during that time).
The biggest anomalies here are increased personal expenses (I went on a wee shopping spree to replenish and replace a few things I couldn't get in Grenada), and the insurance expense – which is my annual premium for expat insurance.
Transportation: $260
Food & Drink: $767
Phone: $52
Personal: $492
Business: $36
Groceries: $555
Medical: $44
Housing: $771
Insurance: $1,284


OCTOBER
Europe
$8,140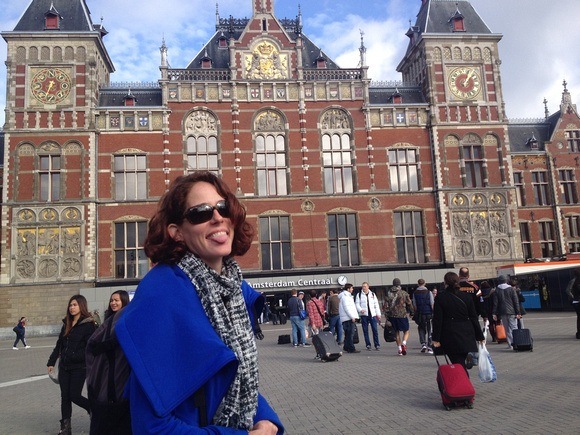 Ouch. Yes, October was a big month. Between finishing up my sponsored trip, flying my partner to Europe to join me (a combination of business and pleasure), and getting both of us back to Grenada, plus generally living it up in Europe, you'll see some pretty big transportation and food & drink expenses.
Transportation also includes the booking of return flights from Grenada to Panama for November. Housing expenses are also quite high; representing both rent in Grenada, and hotels in Europe.
Transportation: $2,672
Food & Drink: $2,423
Phone: $26
Personal: $612
Business: $446
Housing: $1,961


NOVEMBER
Grenada, Panama (and Canada)
$4,707
I got another slap in the face (and wallet) when my passport and thousands of dollars (proceeds from selling the car I bought in August) was stolen in Grenada, just four days before I was supposed to fly to Panama for a house-sitting gig. Thus, I spent an extra $2,000 in transportation expenses cancelling my flights from Grenada to Panama, and rerouting through Canada so I could get a new passport (and various running around, which accounts for the business expenses).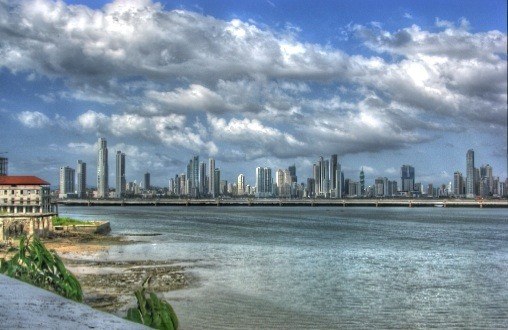 The insurance amount is my annual property insurance premium.
Transportation: $2,049
Food & Drink: $918
Phone: $37
Personal: $85
Business: $364
Groceries: $600
Gifts: $28
Housing: $401
Insurance: $225


DECEMBER
Panama
$3,664
Panama was lovely, but December wasn't perfect either. The cost of living wasn't nearly as cheap as I had thought (explaining the hefty food & drink and grocery bills), and at the last minute I flew my partner back to Grenada ahead of schedule (which accounts for most of the transportation expenses), signifying the end of our relationship.
The insurance expense marks my annual premiums for life and critical illness insurance policies.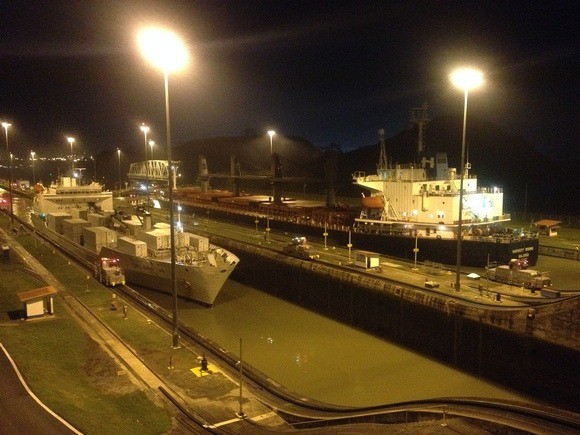 Transportation: $957
Food & Drink: $878
Personal: $40
Business: $30
Groceries: $731
Gifts: $39
Housing: 370
Insurance: $619


PLUS
I tracked all the above expenses using the iPhone app Trail Wallet, which was my saving grace for tracking expenses on the go. However some expenses that I bear electronically are harder for me to track consistently through the app. These include Paypal fees, ATM withdrawal fees, annual dues for credit cards, and other banking fees.
My total banking-related fees (including Paypal charges) for the year were $738.
This isn't cheap, but it's the cost of doing business, and given that my location independent business doesn't cost a huge amount to run, I take this (tax write-off) in stride. (See also: Filing Taxes for Digital Nomads)


WTF, Nora? What's financially sustainable about $44,000 in expenses?!
Very little. Very little is financially sustainable about how 2013 panned out for me. There are a few reasons for this, which bear mentioning:
I've long maintained that living in one place is more expensive than traveling full-time. And although my cost of rent and utilities in Grenada were quite reasonable, it was still an expense that accounted for over $5,000.
My medical bills and associated expenses in the aftermath of the accident run over $3,000.
The theft of my passport and the cash proceeds from selling my car, plus the 4,000km detour required to get a new passport, all in all, cost me well over $10,000.
I financially supported my (now ex) partner in the aftermath of the accident and throughout the year while he recovered.
After living in isolation (and great pain) for months after the accident, our trip to Europe was a splash-out, during which I didn't pay much attention to the money I was spending and paid a lot more attention to having a (long overdue) nice time.
These factors add up to well over $20,000 in expenses that I wouldn't say are typical for my lifestyle.
So if you discount the $20k cost of "life happening while I was busy making plans", my cost of full-time travel for 2013 was still in line with previous years.

But life did happen, skewing my numbers. And life does happen, all the time – in ways we can't predict or plan for.
I'm not beating myself up about financial blunders of the year, nor will I lose sleep over it. The fact is, my business continued to thrive overall despite many major setbacks, and my cost of living in 2013 was still largely financially sustainable. (Stay tuned shortly for a post detailing my income for 2013).
Like I said in 2012, financial sustainability doesn't need to be synonymous with "cheap". If you have the earnings to justify the spending, go for it. A big fat pile of money isn't going to do you much good if you don't know how it will help you live the life of your dreams.
I didn't exactly live the life of my dreams in 2013, but you know what? It could have been a lot worse. And I kept my head above water.
The only unanswered question I have for 2013 is: if I hadn't spent over $20,000 on crappy circumstance, I wonder how I would have spent (or saved) it. Maybe we'll find out in 2014…