I walked into this country on foot from Spain, on a day-trip.
Passing through customs was as simple as merely slowing my pace while flashing my passport.
To get into the country (by foot or car), you have to walk through the main airport and across their massive runway.
You can circumnavigate this entire country on foot in a day.
It's not an island, but it almost is. And like so many island nations, there is more to it than meets the eye.
Oh yes, and to be correct, this place isn't a country – it's a British Territory. (Just like Hawaii is another US State, Puerto Rico is a territory, and Corsica is really just France. Ask the residents, and I suspect they'll tell you just how unique they are).
Welcome to Gibraltar.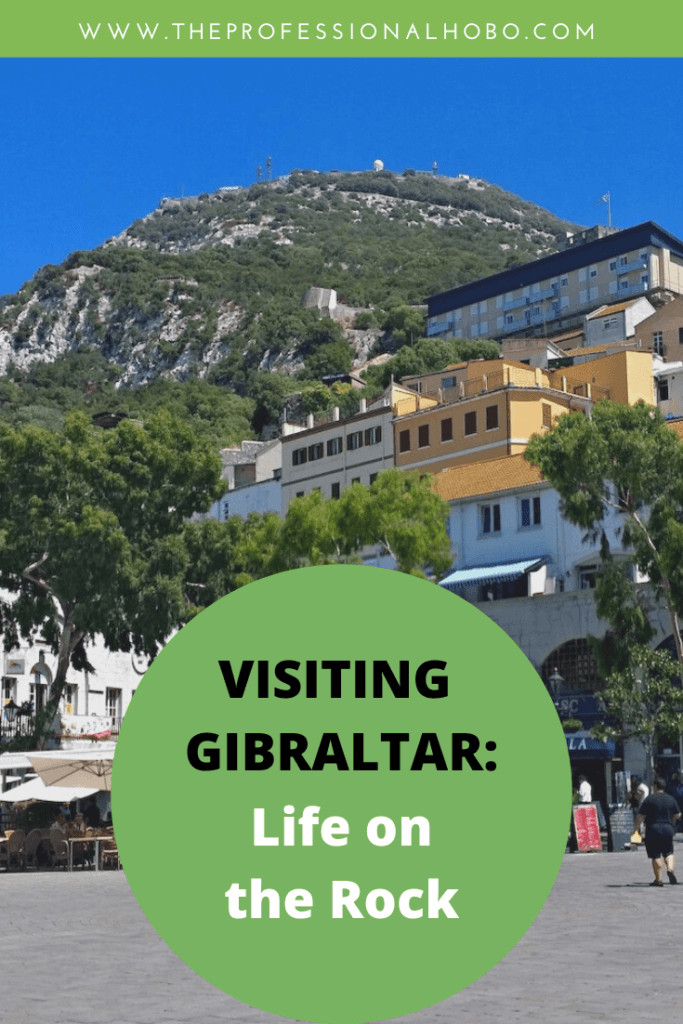 This article was originally published in 2014, and has since been updated for accuracy of links and formatting.
While staying in the south of Spain, I could see the rock of Gibraltar and the hills of Morocco from my terrace. So, being less than an hour from the border, it was worth a day trip to The Rock to see what it's all about.
Gibraltar is…interesting. Here's what I saw, and learned: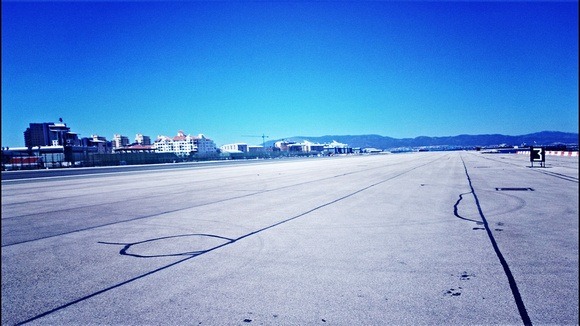 Gibraltar is Packed.
Not only was Gibraltar packed with tourists when I visited, but it's also consistently packed with residents/citizens, who number about 30,000 in this teensy weensy country (territory) – known as one of the most densely packed territories in the world. Thus, most of the population is squished into apartment buildings in varying states of disrepair.
I'm told these apartments aren't cheap either, so some people (including a friend who I chatted with) live instead in Spain and walk across to Gibraltar to work. She did this in the age of the Spanish paseta, so earning money in Gibraltarian currency (tied to the British Pound), and spending it in paseta-land was a very favourable currency play for her and many others. Even now with the Euro, it's a favourable exchange for people living in Spain and working in Gibraltar.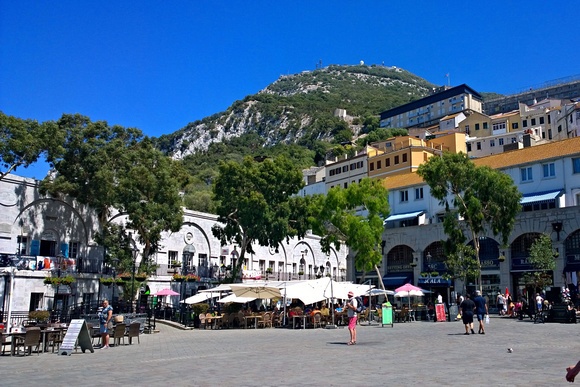 Gibraltar's Currency isn't British, but it is.
Gibraltar is a "British Overseas Territory", so although you can use British Pounds currency in Gibraltar, you'll also find that they have their own currency – the Gibraltar Pound. But don't get stuck with their currency and think that you can spend it (or even exchange it at some banks) in Britain; Gibraltarian pounds aren't even recognized by some major British banks.



Gibraltarians Have Their Own Culture and People
"Gibraltarians don't like to be Spanish, and they don't like to be British. Their language is a seamless mix of both English and Spanish," said my friend who used to live there. In fact, this mish-mash of languages is the unique Gibraltarian vernacular, called llanito.
Officially, Gibraltar's language is English which is taught in schools, but you can immediately see the struggle to maintain their own unique identity – as I've seen culturally and linguistically in so many islands I've visited, including Corsica, Hawaii, and even New Zealand. (I know, I know – Gibraltar isn't an island. But it really feels like one).


Gibraltar has a Long and Storied Past
Given Gibraltar's 1.2 kilometre border shared with Spain, a short swim to Morocco, and under the watchful eye of the Brits as a stronghold, you can tell that Gibraltar has seen its share of cultural, economic, and political drama over hundreds of years.



Gibraltar is a Giant Tax-Free Store
"There's a lot of history, there's a lot of culture. But really, Gibraltar is just a massive tax-free shopping centre," said my host in Spain and tour guide for the day. Indeed the crush of people trolling street after street of perfumeries, liquor and tobacco shops, and electronics stores was downright claustrophobic. It even smelled like an airport duty-free store, with odours of perfume and new leather wafting into the streets.


There's More than Meets the Eye in Gibraltar
I only spent one day in Gibraltar. I suspect there's more to this country (territory) than what meets the eye. My friend who lived there spoke fondly of her time in Gibraltar, and of the friendly people (once you get to know them).
Heck, I didn't even have enough time to stand in line for 3 hours to catch the cable car to the top of the Rock. But that's part of the problem in itself; it's just too packed with people (tourists and residents alike) for my liking.
So is Gibraltar a place I'm enthused to return to, perhaps to live there for a while and "crack the code" of the people and culture? To be honest – no. I love island-like nations and the quirky cultural differences that define them, but I don't think I can manage living somewhere so packed, so shopping-centric, and with a currency as strong as the Pound.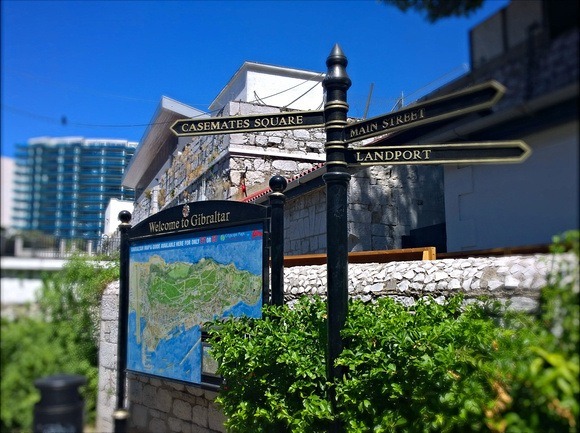 Have you visited Gibraltar? What did you think?