2019 was a year of changing up a few things.
Redefining what home means (and looks like).
Augmenting my career and related activities.
Learning how much energy I have and how to manage it (as I continued to recover from a pretty catastrophic episode of burnout that started in late 2017, the effects of which have lasted much longer than I anticipated).
And redefining how (and where, and why) I travel.
In previous years, the titles of these annual summary posts have showcased the number of miles I traveled and countries I visited. But things have changed in the last year or so. I no longer consider the number of miles I've traveled or planes I've taken in a year to be a badge of honour; rather, I'm trying to reduce the number of times I get on planes as a way of being environmentally conscious, and to make the most of whatever flights I do take.
All told, my country count for 2019 was a relatively unremarkable six; not as high as 13 (like in 2011) nor as low as five (2016). The U.S. and Canada feature prominently in this count, and include both familiar haunts (like Florida and Toronto), and new places (like Montana, Boston, and Newfoundland).
Lastly, it's worth noting that after 12 years of full-time travel, in September of 2018 I got an apartment in my hometown of Toronto (a place I never thought I'd live in again – and one that I'll admit makes me a walking cliche….you know, travel the world to realize how cool "home" is after all…yeah. I did that). With this home base, the scope of my travels evolved in 2019; I no longer consider myself a full-time traveler, but I have the freedom to travel whenever I wish for however long I want. On the whole, my aim is to travel cumulatively for half of each year.
So now, the scene is set for 2019. Here's what actually happened.
This post was originally published in 2020. It has since been updated for accuracy of links and content.


JANUARY: Florida, Guatemala
I rang in the New Year in a familiar spot: a friend's home in south Florida. If you've followed my travels over the last five or so years, you'll know this is a place I come and go from often.
Early into January, I left Florida to spend three months in Guatemala. (At least, that was the plan).
My first three weeks in Antigua were absolutely delightful, though I kept a wary eye on the neighbouring volcano that kept "tooting" columns of ash into the air. Active volcano aside, Antigua is a remarkably beautiful cobble-stoned town that surprised me with its variance (and quality) of restaurants.
See also: Where to Eat in Antigua Guatemala, and More


FEBRUARY: Guatemala
From Antigua, I headed to Lake Atitlan, famous for its beauty, colourful indigenous culture, and chill vibes. Unfortunately, the town of Panajachel as a base was a poor choice, and my two-month commitment to an unseen AirBnB in Panajachel was definitely the wrong move.
A few other things went wrong along the way. But the real problem was that I simply wasn't up for a travel adventure at the time; this had become apparent in Antigua and was glaringly obvious by the time I reached Panajachel. My heart wasn't in it, I had no energy, my curiosity was shot, and I was teetering on the edge of burnout; something that had plagued me on and off since late 2017.
What I really needed was more healing time, and so I cut my trip to Guatemala short and retreated to Florida once again.
See also: 7 Travel Mistakes I Made in Guatemala


MARCH: Florida
Sushi, Netflix, and comfy furniture. Oh yes, and warm weather. That's what I needed in March, and that's what I got. I don't tend to get out much when I'm in Florida; I've been visiting on and off for 15 years and I've seen the sights. The main attraction is simply quality time with my friend, and lots of concentrated work time. I got plenty of both.


APRIL-MAY: Toronto
April is a bit of a swing-month in Toronto weather-wise, but on the whole it's spring-like, or at least it should be. Unfortunately Toronto had a historically decrepit spring, so I wasn't spared the next two months of depressingly chilly and rainy weather.
That said, I enjoyed plenty of time with family and friends, getting work projects done (check out my list of Top Posts of the Year below to get a sense of what kept me busy), and settling into my delightful digs that I'd only acquired the previous September and stayed in for a couple of months before leaving for the winter.


JUNE: Boston
While I spent most of June in and around Toronto, I did make a trip to Boston, where I attended TravelCon; a travel media creator's conference that I'm slated to speak at this year. Use the discount code SPEAKER50 for a $50 discount on your 2020 ticket!
It was like a high-school reunion for me; having been in the industry since 2006 (they call me one of the "OG travel bloggers"), I have forged many relationships with colleagues online but I've met very few in person. TravelCon was not only an educational and inspirational conference, but it was a way to convert online friendships into in-person ones, and to deepen relationships with friends I'd met once or twice before in various far-flung destinations.
Boston was also a turning point for me, in realizing that I have something to offer the conference scene, which, in conjunction with my already extensive speaking experience from previous careers, could mean a new step in my travel career/business.


JULY – AUGUST: Toronto
July and August are the best months of the year to be in Toronto in my opinion, with tons of events on and delightful weather to enjoy. So I took the summer to continue to "settle" back into my hometown and observe how it changed during my 12-year absence.


SEPTEMBER: Montana
Inspired by TravelCon, I applied (and was accepted) to speak at TBEX (Travel Blog Exchange); the longest-standing travel blogging conference. It went extremely well, and inspired me to further develop my speaking career. 
Some of my friends asked me why on earth a travel conference would be held in Montana, but I was excited to visit a part of the U.S. that was new to my repertoire. And Montana didn't disappoint; I visited Yellowstone National Park, went fly fishing, climbing, had some close encounters with wildlife, and an amazing road trip overall.
See also: Best Things to do in Yellowstone Country, Montana


OCTOBER: Newfoundland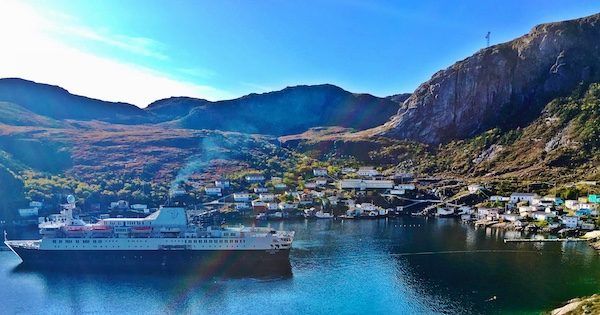 Guatemala was good. Boston was fun. Montana was adventurous. But the trip of the year was my expedition cruise around Newfoundland with Adventure Canada. This is bucket list stuff, and the experience far surpassed all my expectations. I hope to do one of their high arctic itineraries in the next year or two.
In a sense I don't have words for what happened on the trip, but in fact I have many, which you can read in the article below. I never thought a cruise could be as enlightening as it was on so many levels, and I think the resulting article is some of my best writing.
See also: This is the Best Way to Visit Newfoundland


NOVEMBER: Poland, Latvia, Finland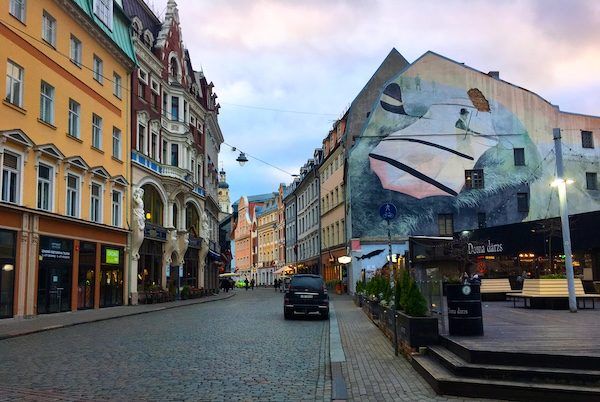 Latvia wasn't on my list of places to visit, which makes me very grateful that it was the site of the Women in Travel Summit (at which I spoke) because Latvia is awesome, and I hope to return and explore the place further. I went bobsledding on an Olympic track, experienced a traditional Latvian sauna, and hiked around in both Latvia's beautiful wilderness and the scenic urban landscapes of Riga.
See also: Why I Want to Return to Latvia
I made the most of my trip to Europe by flying into Poland enroute and spending a few days in Warsaw, and spending a few days in Helsinki on the way back home. Poland, Latvia, and Finland were all new countries for me (as was Guatemala, earlier in the year).


DECEMBER: Florida
I stayed in Toronto just long enough for a few minor snowfalls, which reminded me why I've been avoiding winter for more than a decade. Snow is fabulous – unless you're in a city and trying to navigate your way through it. And in my opinion, cold weather has few redeeming qualities.
So, I hit the road for the winter. Until just a few days before my departure, Morocco was first on the itinerary, but the trip fell through (for personal reasons) at the last minute, which ironically brought me full-circle back to Florida.
I already have plenty of travel plans for 2020, which should be a fun year of travel adventures, some cool career moves, and plenty of quality time with awesome people.
How My Travels Changed in 2019
Beyond the obvious lifestyle change of having a home base and thus doing more "rubber band trips", my travel style and choices have evolved as well.
I was able to do trips like the expedition cruise to Newfoundland, which required a specific and somewhat extensive list of gear that would never have fit into my full-time travel packing list. In fact, my full-time travel lifestyle has in some ways prevented me from having certain travel experiences and adventures, for reasons that include not being able to bring my "house" along (even though my house was my luggage), or having nowhere to store my stuff, or not owning appropriate attire for the adventure at hand.
With the ability to leave my stuff in Toronto and pack in a more targeted way, I was also able to re-embrace the delights of carry-on travel for my shorter trips, and in so doing, I rigorously tested a number of ingeniously-designed carry-on backpacks that allow you to travel with (literally) just one bag. I still take checked luggage for slow travel and/or on trips longer than two months (here's why).
I've noted before that the logistics of full-time travel require a monumental amount of time and energy. Regularly changing locations requires advance research/booking/travel time, and learning how to survive in each new place eats (significantly) into work time. It's one of the reasons why my online business was a bit stagnant for so many years; with a travel lifestyle, there simply weren't enough hours in a day to get the sort of work done that needed to be done. The ultimate cost ended up being my health, when I burned out.
Not that I'm complaining! I made a successful go of financially sustainable full-time travel for 12 years, and that's something to celebrate. Travel rocks.
But as you'll also read more about in my upcoming 2019 income report, having a home base with an ergonomically friendly workstation, and a few months with no major travel, I was able to tackle a ton of projects that had been on the back burner for too long, and my income almost doubled as a result. I also had the chance to get back into speaking, which is very rewarding for me and usually includes a cool travel experience too.
You can read more about the business end of things in my upcoming income report. In the meantime, here are some in-depth travel resources I kicked out by virtue of having a home base to work from:


Top Posts of 2019
How to Create a Long-Term Travel Budget
Classic Travel Scams, and How to Avoid Them
Mystery Shopping for Travel: Get 50% off Airfare and Free Hotels
Cell Phone Travel Basics: International Phone Plans, SIM Cards, and More
A Guide to Clean Drinking Water Around the World
My Zero Waste Kit – for Travel and Home
The Ultimate Packing List for Long-Term Travel
The Best Carry-On Backpack for One Bag Travel
The Ultimate Guide to Frequent Flyer Miles and Travel Hacking
Lastly, 2019 was a year of nurturing. Of resting (really resting) and recuperating from the deep yet subtle corrosive tolls that traveling too fast for too long took on me.
Even more important than the rest I got, was the reconnection with my small tribe of lifelong friends and family who were always supportive over the years, but because of distance we weren't truly involved in one another's lives.
For many lifestyle travelers, we feel we've achieved a travel victory if we are accepted in a foreign land; if we attain a sense of belonging in an otherwise unfamiliar landscape. I traveled the world for many years in search of that feeling of belonging. But 2019 taught me that I always had that belonging in the hearts of my friends and family, and it was a year for nurturing and celebrating it.