The internet is packed with travel websites to help you with every aspect of the game, and since I started traveling full-time in 2007, that landscape has changed dramatically.
Below, I list my favourite travel websites – and I keep updating this article because sites come and go. Some of these travel websites are newer to my repertoire, and others, old trustworthy friends that have stood the test of time.
In all cases, these travel websites are a part of my regular routine of travel; be it managing finances, booking travel, saving money, finding volunteer opportunities, and more. They are bookmarked and visited regularly, and I know you'll use them all the time too.
Enjoy this collection of useful travel websites that will help you make your own travels a smooth ride.
See also: 46 Hidden Travel Costs You Can Avoid to Save Money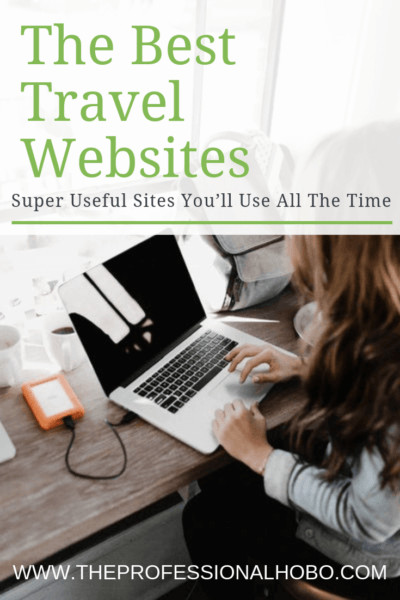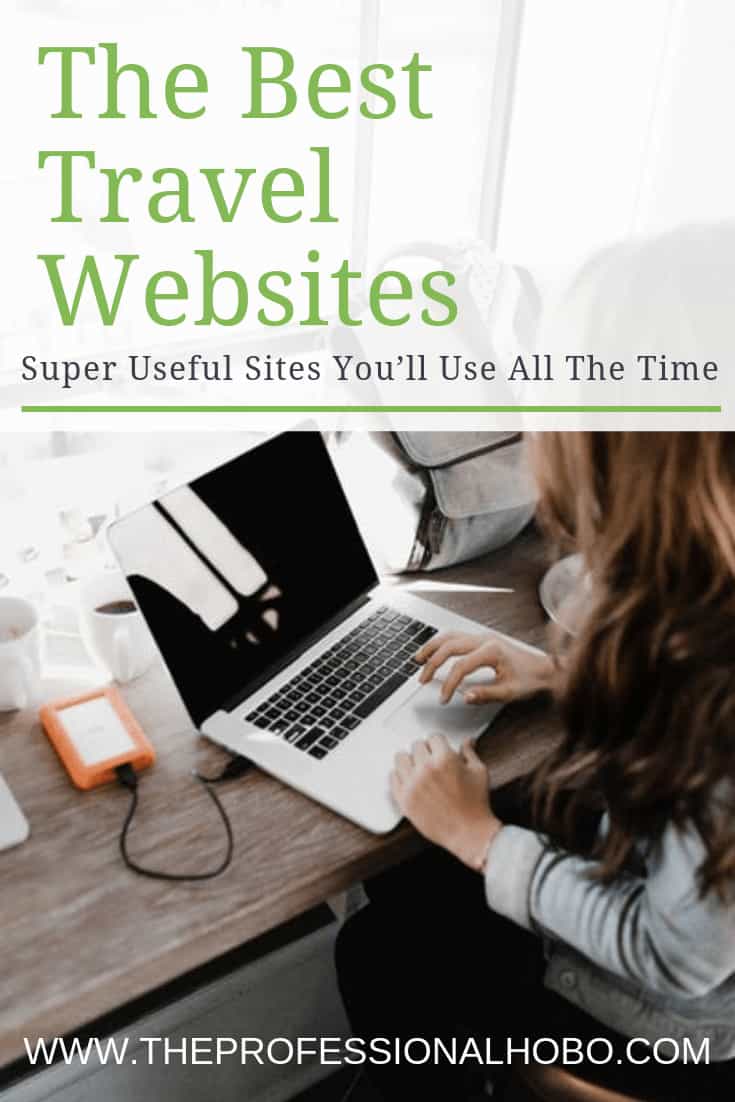 Best Travel Websites for Flights
How to Use These Sites to Research, Book, & Save on Flights
Researching and booking flights is one of my least favourite travel tasks. But I'm pretty good at it, since I can often save up to 70% of the cost of airfare with some hard-earned leg-work – often resulting in long-haul business class flights for less than the price of an equivalent economy ticket.
(See also: A Beginner's Guide to Frequent Flyer Miles and How to Start Travel Hacking Like a Pro)
While I don't tend to do a lot of research or booking of flights with my smartphone (I prefer to dedicate my time and concentration to the task with my laptop), it's worth noting that I love using the smartphone app Hopper to monitor flights over time and determine the best time to buy (ie: when the flight is at its lowest predictable price). I even found in one case that I got a cheaper price by booking my flight through the Hopper app rather than directly with the airline.
(See also: 25 of the Best, Must-Have Travel Apps)
Having said that, I have generally learned (the hard way) that booking flights directly with the airline is best. I do this for a few reasons, including the after-service (eg: if there are problems at the airport) being much easier than going through an internet portal with minimal customer service and likely extra booking fees. Also, more than once I discovered a too-good-to-be-true itinerary on one of the many (reputable!) flight aggregators was just that: too good to be true, and it resulted in my itinerary being changed in torturous ways only after I'd laid down my credit card.
It's also worth noting that regardless of which site you use to search flights with, it's best to cross-reference that search on another site. This article on Business Insider demonstrates the difference between Google Flights and Kayak, including criteria/options displayed and some pretty significant price discrepancies.
Oh, I could write a novel about booking flights, if I didn't detest the task (booking flights, that is) so much. Instead, I'll get out of my own way and suggest the best travel websites I use for researching flights (with the knowledge that I generally proceed directly to the airline to book the actual ticket):

ITA Matrix

– Best Search Engine for Flights (for Advanced Searches)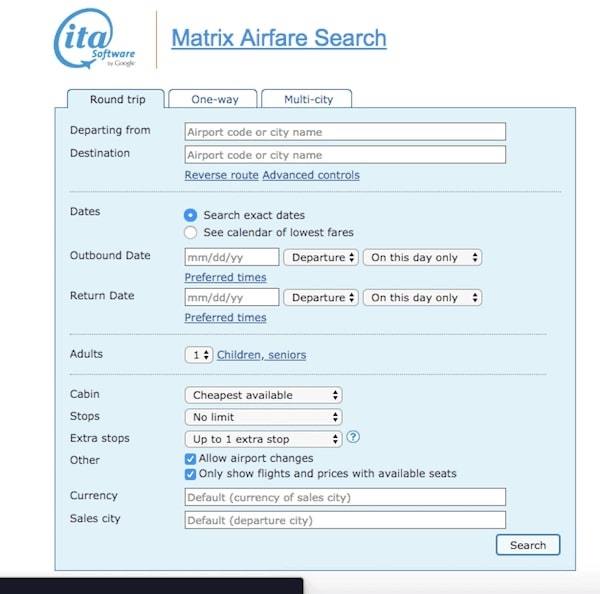 The ITA Matrix site offers sophisticated search functions such as setting the sales city and currency (which can affect pricing). Other bells and whistles include a beefy multi-city search function, a cost-per-mile filter, and an interactive calendar.
However smartphone warriors will know that the app for this site was discontinued in December of 2017, which makes me wonder if this travel website is also on its way out.
Frankly ITA Matrix is a bit of a dinosaur, and Google Flights (below) is actually built on the ITA Matrix database! But, if you want to do some of the more sophisticated searches as mentioned above, then ITA Matrix offers this higher level of functionality. Google Flights is prettier and a bit more user friendly.




Google Flights

– Best Travel Website to Search Flexible Dates Flights
Google Flights is great for searching broader criteria if you're open to flying into a different airport to save money.
You can also see at a glance when selecting your search dates what the prices look like across the month so you can kick off your search with the cheapest dates.
And if you're just searching for a giggle, the Explore Destinations feature is great for discovering where in the world is open to you with some very broad criteria.


Kayak– Best Travel Site for Cheap Flights
Aside from the Business Insider article discovering that Kayak revealed cheaper flights than Google Flights, Kayak is also known for their price alerts and hacker fares (combining flights with different airlines to give you the best overall price).
You can also see at a glance in the search results whether there are extra luggage fees.


Kiwi – Best for Travel Hacker Flight Searches
Kiwi combines many aspects from the flight search engines above including exploring regions instead of destinations, revealing hacker fares, searching budget airlines, showing you if a round-trip fare is cheaper than one-way, hidden city ticketing, self-transfers, and their Nomad feature which finds the cheapest way for you to explore a multi-destination itinerary.
They also take hacker fares to another level, providing a guarantee that if you book a hacker fare with them, and miss a connecting flight with a different airline (something for which there normally is no recourse), they'll take care of you. However taking advantage of this feature does break my cardinal rule of booking directly with the airline.
At one point rumour had it that they were a bit sneaky with checked baggage fees, which tend to be more expensive than if you paid the airline directly. Then again if Kiwi saves you as much money as their raving fans out there indicate, perhaps an inflated checked luggage fee isn't so bad.


Bonus Flights Site:
SeatGuru

– Best Travel Website for Seat Selection
Nothing can ruin a long-haul (or even a short-haul) flight more than a truly crappy seat. Likewise, your flight could be a dream if you had the right seat.
SeatGuru will show you the exact airplane you're flying in based on the airline/route/date, and will alert you to the good seats, the bad seats, and the seats with cautionary notes.
I use this site every single time when selecting seats for flights, so I can choose the best available seat.


Best Websites for Booking Overland Travel
Whenever I can, I like to travel overland instead of in the air. It's not only more environmentally friendly, but it's often more cost-effective, and a much more "organic" way of traveling.
Overland travel gives you a better perspective on the distance you're traveling and the terrain along the way.
My vehicle of preference (by far) is the train ( I did write a book about some seriously epic train journeys after all, and later experienced the most luxurious train journey in the world, in India). It's so easy to lose hours just watching the world go by.
But there are also buses, cars, bicycles, and feet to get you from A to B.
Here are some websites that help me make the most of booking overland travel:

As a train travel evangelist, this site is a dream come true.
While train routes are the main attraction, this site is dedicated to overland travel; you'll find out how to navigate the rails, buses, and even ferry networks around the world.
There are detailed descriptions on how to book the most cost-effective travel, and lots of information about what to expect of the journey.


Rome2Rio – Best for Finding ALL the Ways to Get from A to B
Enter in your point of origin and destination – be the distance local or international – and Rome2Rio will show you all the various modes (and combinations) of transportation (including flights) that will get you there, along with price and time estimates.
Without leaving the site, you can see schedules for each leg of the journey, with an easy click through to the transportation carrier in question for booking.


Best Websites for Car Rentals
I almost never rent cars. In general it's not cost-effective, and given my style of slow travel and staying in a destination for a few months at a time, I rarely find myself in a situation where renting a car is practical or useful.
Having said that, whenever I DO need to rent a car or if I'm planning a road trip, I consult vehicle relocation services to see what's possible.
This is a fabulous way to rent a car (or campervan) for almost-free!
For more information on this unique and cost-effective way to rent cars, check out Almost-Free Road Trips With Vehicle Relocation.


Best Travel Websites for Booking Hotels & Accommodation (Without Overpaying)
It's worth noting that my favourite form of accommodation is the free kind. Since I started traveling full-time in 2006, I've saved over $100,000 in accommodation expenses alone, using a variety of different techniques and websites; it's one of my claims to fame.
There are many different websites to help you find different kinds of free accommodation, so instead of recreating them all here, I'm going to direct you to this article which will give you everything you need to know: The Creative Guide to Free or Cheap Accommodation.
But sometimes, you'll want to pay for accommodation. Free accommodation isn't ever really truly free; it comes with obligations such as taking care of pets (as in house-sitting) or other tasks (as in volunteering). Sometimes the location isn't ideal depending on what you want to do at your destination, or how long you wish to stay.
And even if you're on your way to a free accommodation gig, you'll probably need a few nights at a hotel or hostel on your way in or out of the country. There will always come a time when you need to book some accommodation, even if you're a full-time house-sitter!
Click here if you are resolute on accumulating frequent flyer miles for hotel stays.
And if you're booking monthly accommodation as a digital nomad, check out this resource – it's my #1 go-to for finding longer term places! How to Book Monthly Accommodation (Alternatives to AirBnB).
Here are my various strategies and the travel websites that will help you book accommodation most effectively:


Whenever I'm booking a hotel or hostel, I start with Booking.com to get a sense of what is out there and how much it costs. I appreciate the site's extensive search filters, and the information about how far various conveniences are (so I know I won't be stuck in the boonies with no way to get around).
I also rely heavily on the user reviews and photos so I know what I'm getting.
There are no reservation fees, and with their price guarantee you can rest assured you're not getting fleeced. Many properties allow you to pay them directly (you only use Booking.com for the reservation), and in many cases you can cancel the reservation for free up to 24 hours prior to checking in.
After making five bookings through Booking.com, you will qualify for ".Genius" status which affords you perks like 10% off, early check-in, late check-out, WiFi, free breakfast, etc.
(Please note that if you use the link or search widget above to make a booking, I will earn a wee commission, which doesn't affect your price, but does certainly help me to keep The Professional Hobo running as a free travel resource for you. Thank you in advance!)


I have become increasingly committed to ensuring the money I spend abroad goes to the right places.
Did you know that 90% of the money you spend to stay at an all-inclusive resort trickles back to foreign company owners?
Instead of padding a foreign conglomerate's pockets, I'd rather support the local community. Rooms for Change helps to do this by allowing you to search for smaller locally-owned hotels and businesses. A portion of their profits also go to charity.
For more eco-friendly ways to book your travel, check this out: Eco-Friendly Travel Companies and Booking Tools.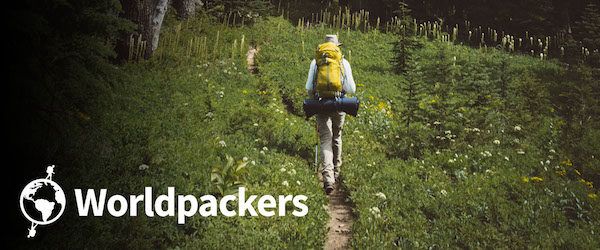 Worldpackers is a great website to search for accommodation for a few reasons.
First of all, if you're on a budget and want a creative immersive travel experience, you'll find all kinds of cool work-exchange opportunities that offer free accommodation in trade for a few hours of work per day.
But WorldPackers goes beyond traditional work exchange websites because they also have Social Impact and Eco Program volunteer opportunities that allow you to give back (and still get free accommodation – win win)!
Not only that, but you can filter your searches for hosts who have recently approved applications and are looking for volunteers (so you don't waste time reaching out to hosts who haven't been active on the platform).
Even better, they've just developed the WorldPackers Academy with over 800 video lessons and online courses. There's a free track (Traveling With WorldPackers), and two paid tracks (one is Planning and Budgeting for Travel, the other is Making a Living While Traveling as a Lifestyle). Both include content made by dozens of travel content creators – and if you use the discount code PROFESSIONALHOBO, you'll get $10 off.
Using the link above will get you $10 off membership, normally priced at $49 (and I will also earn a small referral fee).


Longer Stays (Facebook Groups, Local Search)
While AirBnB is a popular choice for people who want to rent accommodations suitable for longer stays, I tend to avoid it. Partly because I have some beefs with AirBnB as a platform (and how it is negatively affecting local economies and living situations for locals since it evolved from its original roots in the sharing economy), and partly because it's just plain overpriced.
You will pay a premium to book a long stay through AirBnB in advance, even with the long-stay discounts offered. No ifs, ands, or buts about it.
Now sometimes, it's worth it, because the alternative can be nerve-wracking. Or sometimes (as I recently did), you can contact the owner directly through the platform and negotiate a different price.
The alternative? Arrive at your destination and from there, begin the search for a privately-owned apartment. Your success with this strategy will depend heavily on the destination, but I have done this in both Southeast Asia and South America. Local Facebook groups are a great place to start in such a search.
Here's a more in-depth breakdown of this strategy: How to Find an Apartment in Chiang Mai.
If that kind of travel accommodation search doesn't float your boat (or if you're not visiting a place conducive to such searches, check out this entire list of resources to help you find monthly accommodation without ever using AirBnB!


Best Travel Websites to Find Local Tours & Activities
When I arrive at a destination, I tend to ask around for good places to go and things to do.
If I'm looking for a place to eat or drink nearby, I also use the "Explore" function in my Google Maps app. (Here are a bunch of other apps I swear by).
But when I'm looking for activities or tours or ways to immerse in the local culture, I try to find things where my money can support the local community.
Here are a few great go-to websites to find fun, socially-responsible things to do while traveling:

I've written about Withlocals a couple of times already, including in my gigantic guide about How to Travel on a Budget.
But it bears mentioning again here, since it's a great way to find tours that are both cost-effective and offered by locals, ensuring your money is being funnelled into the local economy rather than a foreign conglomerate.
Their list of destinations is increasing, but for the most part they are in Europe and Asia.


Viator
If I can't find what I'm looking for on the above site, I head over to Viator. It's a gigantic aggregator of tours and travel services around the world. You'll find a bit of anything and everything. Just by browsing what's available, you'll get a great sense of what activities are popular in certain destinations.
(Please note if you click on the link or widget and book a tour through Viator, I'll receive a wee commission, which doesn't affect your price, and allows me to keep The Professional Hobo running smoothly. Thank you for your support!)


When I was in Hong Kong, I discovered how awesome free walking tours are.
You meet up with a local who gives you their take on their town; be it historical, food-related, architecture, etc. You get to see your destination through a local's eyes, get great suggestions for things to do and places to eat, and you often get to experience a few things that most travelers wouldn't know about nor get the chance to do.
Guruwalk is a database of free walking tours around the world.
Now don't be like me and assume that the walking tour is actually free. While there is no price to attend, your local guide isn't there entirely out of the goodness of their heart; they are there to earn your tips. You pay according to the value you feel you received – so don't be stingy, because again, this is a fabulous way to get your money into local hands and directly contribute to the local economy.
Are you intrigued by my dedication to responsible travel with many of the recommendations in this article? It's because I recently wrote an article about responsible travel – and was horrified during the research process at the unexpected pitfalls and ways travelers unwittingly harm rather than help local economies and cultures. Check it out here: How to be a Responsible Traveller: 5 Unexpected Pitfalls


Best Resources for Doing Stuff Online While Traveling
These days, almost everybody travels with some form of indispensable technology. Be it a smartphone, tablet, laptop, or some combination of the three – these devices perform a variety of tasks that make life on (and off) the road easier, help us to earn a location independent living, and much more.
In fact, I've created an entire new section on my website called Travel Lifestyle Guides – chock full of resources for Digital Nomads and people who like long-term travel.
In my original incantation of this article I outlined a few of the websites I use to back up my stuff, surf securely, and manage my website on the go.
I have since written separate entire guides for each of these (and many more) topics! So instead of reiterating this content, I'll direct you to the relevant resources here:
How to Protect Your Information by Backing Everything Up
How to Get Paid, Pay for Goods and Services, and Transfer Money to Others
How to Surf Securely and Protect Your Data with a VPN
How to Create and Manage a Travel Blog
How to Manage and Track Your Frequent Flyer Miles
What are your favourite travel websites? Please share in the comments!