I've been on the road for over 12 years. 12 years!! In this article I'm sharing 12 truths about travel you may not have considered; one that I learned for every year on the road.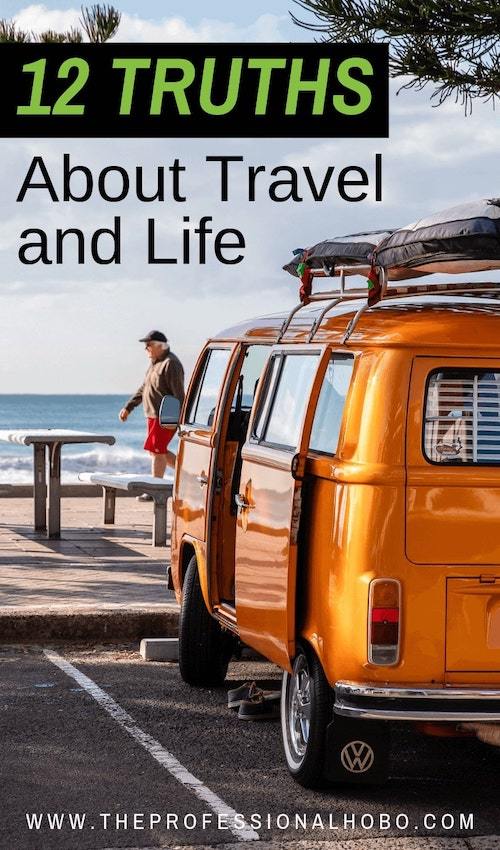 This post was originally published in 2018. It has since been updated for accuracy of links and content.


#1: Travel accelerates the natural progression of a relationship (2007).
I started traveling with a boyfriend in a fairly new relationship, and we became an old "married" (and then "divorced") couple very quickly. (Learn more about how travel accelerates relationships here: Breaking Up While Traveling; for a broader perspective, learn about all my relationships on the road here: My Sordid Attempts at Finding Love on the Road)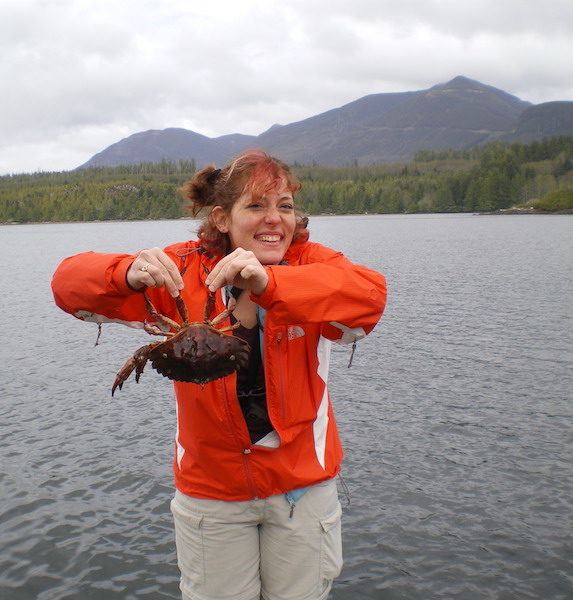 #2: You can save a boatload of money (and get a cool cultural experience) volunteering in trade for free accommodation (2008).
I was lucky to discover various volunteer gigs right off the bat. By my second year on the road (2008) I'd volunteered in trade for free accommodation in four places; a trend that I continued for many years. How to Get Free Accommodation Around the World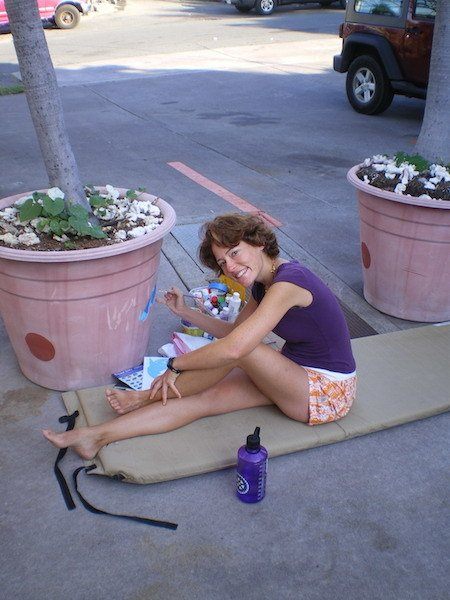 #3: The best way to meet locals is to attend special interest group meetings (2009).
As a Rotarian and Toastmaster, attending local meetings around the world plugged me into local communities and activities very quickly. These organizations were instrumental when I survived the Victorian Bushfires in Australia in 2009, giving me a chance to help out in the aftermath. If you don't have a specific special interest (like rock climbing or hiking or public speaking), then attend a local Couchsurfing meeting.
#4: Travel too fast, and it all becomes a blur (2010).
In 2010, I traveled so fast to so many places that the longest I stayed anywhere the whole year was 2.5 weeks. On average I changed beds every five days. It damn near killed me.
#5: The cost of full-time travel is way cheaper than it is to live in one place (2011).
By 2011 I was tracking my travel expenses and I was shocked to discover that it was actually cheaper than living in Toronto ever was. (Check out my annual expense and income reports here).
#6: Being sick on the road sucks…..bigtime. It's even worse when you're alone (2012).
I'd been sick on the road a few times, but getting dengue fever in the Caribbean on the very day I got dumped was the worst feeling – physically and emotionally. (Read all about it here: Thankful in Grenada)
#7: Travel's mis-adventures make for the best stories (2013).
2013 was one of the worst years of my life. It started in January with a near-fatal accident, continued with a tumultuous and dramatic relationship, peaked with having my passport and a large amount of cash stolen by a con-man, and capped off with a nasty breakup on New Year's Eve.
(If you have a strong stomach, here's a summary of all the crazy stuff that has happened to me on the road – which includes natural disasters, diseases, accidents, and breakups, and much of which will eventually become part of my memoir: Brace Yourself: Travel Isn't All Roses and Lollipops)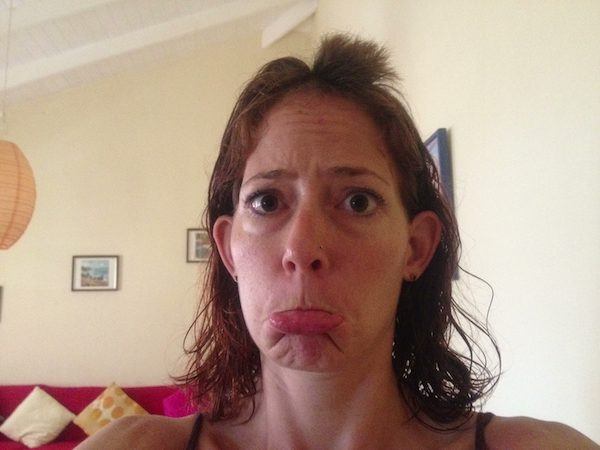 #8: The weight of your luggage is equally proportionate to your level of misery on the road (2014).
Although I'd strategically sloughed off a lot of stuff by this point in my travels, by early 2014, I'd inadvertently traveled for months with carry-on luggage only, and I loved it. I switched everything I owned to carry-on size only. Years later, I switched back to checked luggage; while I had good reason for it, it's still a pain to lug around: Checked vs Carry On Luggage (and Why Checked is Best)
#9: Travel is as much a state of mind as a way of being (2015).
By 2015 I had declared Peru my "home", and had taken on a new direction in life, apprenticing with a shaman, and working with plant medicine. I hadn't lost my travel bug per se; rather, I was exploring my inner world in addition to my outer one. Learning to be an Ayahuasca and San Pedro Shaman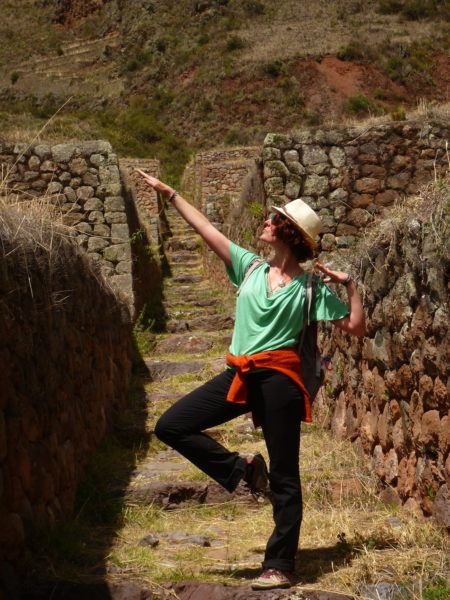 #10: Life happens while you're busy making (travel) plans (2016).
By 2016 I made a lifelong commitment to the shaman I was working with, Peru was my home base (I still traveled a few times per year), and I was getting my permanent residency. But it didn't work out, and in April, everything was pulled out from under me in one horrendous moment.
Just like my life-changing accident in 2013, dengue fever in 2012, and natural disasters in the years prior….you can't plan for this stuff. You just have to roll with it.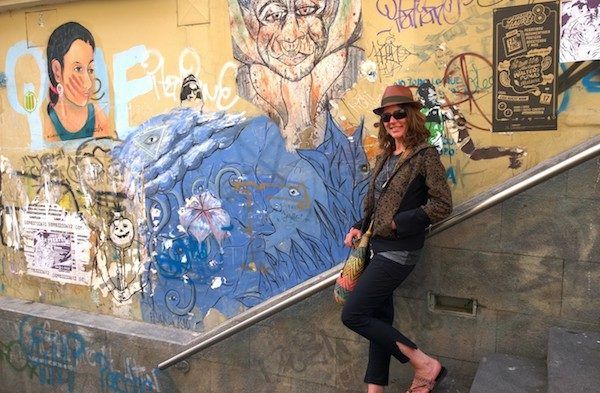 #11: "Home" doesn't have to be "home" forever (2017).
Moving on from Peru involved a very long and difficult healing process, and a certain resistance to being a continued full-time traveler. I realized I was now traveling in search of "home".
But the other thing I realized is that home doesn't have to be forever. In the last 10 years I've had a few home bases along the way (staying up to two years in each of Australia, Grenada, and Peru), which have been valuable and immersive travel experiences unto themselves. When they ceased to be home, I moved on. And that's okay too.
#12: Stay healthy! It's important (2018).
In the latter months of 2017 and early 2018, I struggled bigtime with my health (emotional and physical). Too many years of drinking the water in countries where the water isn't drinkable, in addition to having suffered from serious burnout made my entire body rebel.
My experiences with panchakarma in India and a 7-day fasting cleanse in Thailand were dramatic endeavours in my attempt to get my health back on track; a process that (I eventually discovered) ultimately required me to just sit somewhere and recharge my batteries. Whether or not you travel, it's so important to take care of yourself, inside and out. See also: How to Stay Healthy While Traveling: Natural Preventions and Cures
If I've learned anything in this life, it's that nothing is forever….the sooner we embrace the impermanence of life and everything in it, the more we can appreciate every moment and experience.
THIS….This is the most important truth that 12 years of full-time travel has taught me.
Truths About Travel, From Professional Hobo Readers
I polled my readers on Facebook about the fundamental truths about travel that they learned, and they responded with some juicy stuff! Here it is:
Martha: The people/places you are visiting are not always happy that you are there. But travel gives you the ability to understand, learn, and empathize, and perhaps build their understanding of your world.

Tony: You're braver and more confident than you think you are. Take that chance you never did at home. Zip line. White water raft. Paraglide. Ask her. Your courage and self esteem will shock you.

Sally-Ann: Your family worries far more about you traveling than you ever worry about it yourself!

Josie: Traveling brings all the world into your own sphere. Having a direct relationship with real people in real situations across the globe brings an understanding which makes ignorance and fear disappear.

Heidi: You become more grateful for your small place in the world when you visit places that are struggling with basic necessities.
What's one of your greatest truths about travel that you've learned on the road?