What's my Grenada address? Well, I live in a house with no number, on a street with no name. Postal codes – sorry, what? In Grenada, there's no such thing.
I literally have no address in Grenada; it's a random yet appropriate transition from having no fixed address at all to developing some roots.
Although I was initially surprised to discover that conventional Grenada addresses don't exist, I've learned that Grenada is small enough that a verbal description of where you live is sufficient.
This is a country where an effective political campaign involves driving a car with a loudspeaker around all the island communities, announcing campaign promises and platforms.
Grenada in general is an intimate affair.
Here is an FAQ about life with a fixed address (but no address) in Grenada: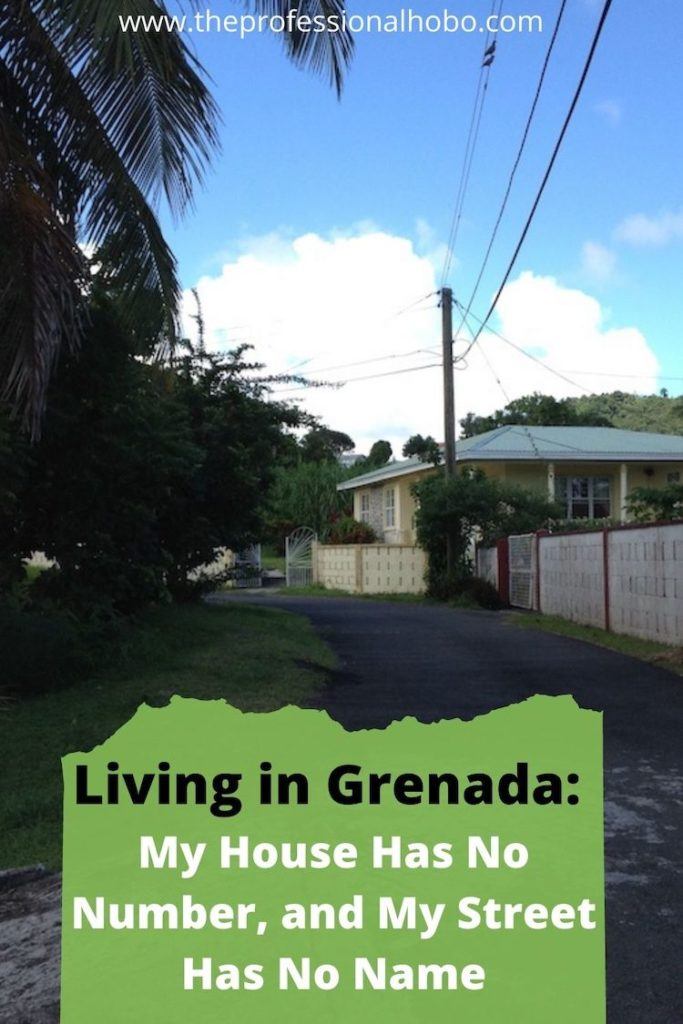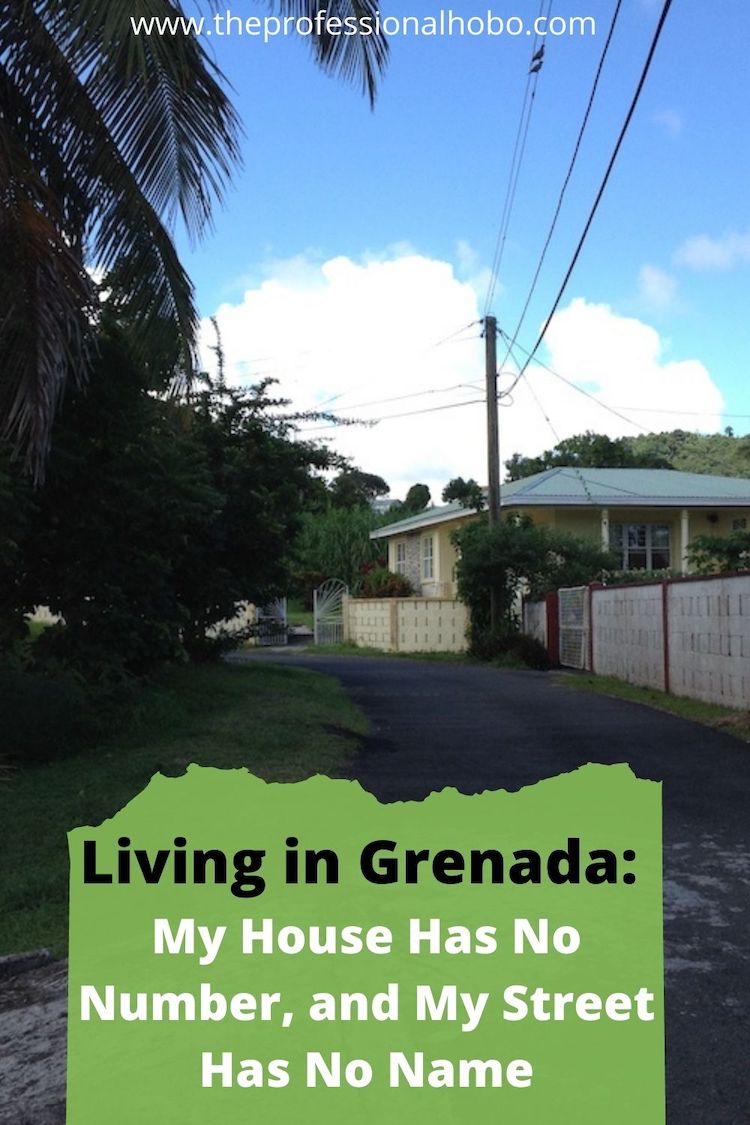 This post was originally published in 2013. It has since been updated for accuracy of links and content.


But…How do you get your mail?
What mail?


Like, bills n stuff…
Bills aren't mailed out (unless you are among the "lucky" few who choose to pay for a PO box – for which there are usually waiting lists).


Oh, so your bills are all automated?
Lord, no.
For utilities like electricity, water, and cable, you are expected to remember who you owe, and visit each service provider every month to pay your accounts in person. If you have a local bank account (I don't), internet banking/bill-paying options are sometimes available.
If a service provider absolutely needs to contact you and is unable to via phone (for example if your services are about to be cut off), then they'll (sometimes) do a drive-by and hand-deliver your notice to you using the method below.


But how do you get services installed/repaired? Or make appointments? Or open a business?
Addresses in Grenada are largely verbal, and descriptive.
Grenada is divided into six parishes, which give you a starting point. Within the parishes are often "towns" that narrow the field further. Then it's all about landmarks. The police station, the cemetery, the pasture, the fruit stand, and the local shop are all common landmarks.
A typical Grenada address is along the lines of "You know the police station? Okay, go past that, then take the road towards the shop. Pass the cemetery, pass the pasture, and it's the yellow house on the left".
And believe it or not, most people will not only know the place you're describing, but will interject by further describing the area: "Oh, next to the house with the big mango tree in front?"
Yes, that mango tree.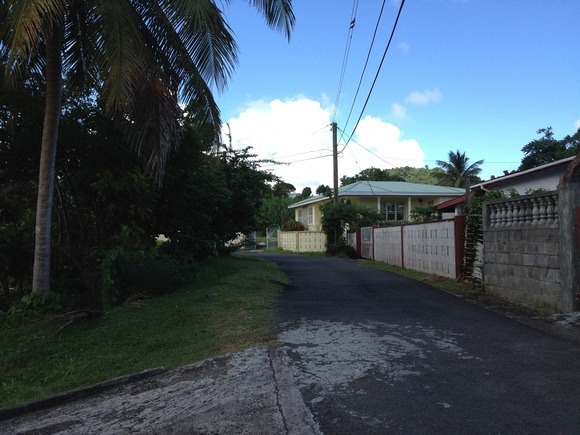 Incidentally, when meeting somebody new, a similar exercise is performed to determine how many degrees of separation exist between you. Family names and extended family members are explored, often to discover there's no more than a couple of degrees of separation (among locals). As a foreigner I don't experience this to the same extent, but there's still usually only a few degrees of separation to the people I know.
See also: Curious Facts About Grenada Island


But what if you MUST have something delivered?
If you know you're getting a package or letter, there are creative ways to arrange delivery.
Chances are you know somebody in Grenada with a PO box or who works at a business; they may let you borrow the address for the delivery.
In many cases however, your delivery doesn't even get that far. Every time I've had something delivered (to both PO boxes and businesses), the package has instead been held somewhere else for pickup (such as the airport or Fed Ex centre), and I've received a phone call to come pick it up.
Thus, phone numbers are an imperative part of any formal Grenada address!
Failing any of the above address options, services like FedEx and DHL also allow you to have something shipped to their centre for pick-up without providing a local address.


Grenada, Granada, Grenada…huh?
Grenada is in the West Indes (Caribbean).
Granada is in Spain.
And Grenada – yes, another one – is in Nicaragua.
Guess how many packages don't even make it to the right country, at least without doing a bit of a world tour first!
So don't send me perishables, please. They might take a while to get here.
This seemingly antiquated address system works for Grenada, and many other places in the world from what I can gather. I remember reading that Costa Rica uses similar landmark-based addresses, except that these "official" descriptive addresses are logged with the postal system, and sometimes hinge on landmarks (like "the big tree" or "pink rock") that are no longer even there.


Okay, but you still get mail from Canada, right? Like for your driver's license and taxes?
My Canadian mail is rare, and it goes to my Canadian address – which is managed by my "designated representative" (hi Mum!). If Mum weren't so awesome, I would subscribe to a virtual mailing service that receives your mail, scans the envelope for you to see it, and awaits your instructions (trash it, forward it, or scan and email the contents).
I live in a house with no number, on a street with no name. And although I have to stand in line to pay bills, and although receiving packages is a crap shoot, I'm coming to like it this way. Life is so very simple. So thank you, but don't send me presents – chances are I don't actually need anything.
What's the strangest address you've had?


Other Interesting Discoveries I Made While Living in Grenada For 2 Years:
Buses in Grenada, and How to Take Them
Sulphur Springs Offroad Adventure