On what it is to settle down:
An old friend from Toronto who keeps a fatherly eye on me sent me the following email after reading my post detailing all the bad things that have happened in my travels:
…you've done it all; I think it's really aged you, despite the good times. At least you can say you did it…come on home and get back to an ordinary life, because you don't want to be out there when you're old….
He went on to beg me not to be mad at him and explained that he was coming from a dad's perspective.
I know you're reading this, Sal, and I want to thank you. I'm not mad. I know you're saying everything out of love. And I'm learning from your years of wisdom.
I pondered the email for a few weeks.
Initially, although I maintained an overall sense of gratitude for Sal's reaching out, I was angry at the contents.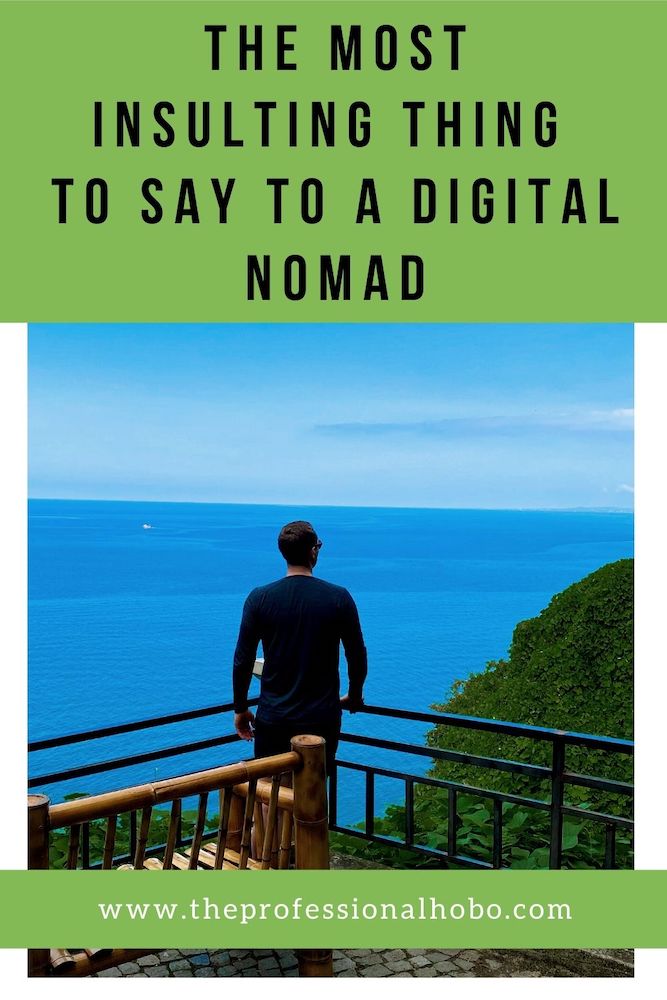 This post was originally published in 2013.
Ironically, in 2018, I did return to my home town to establish a home base (from which I continue to travel for about half of each year). Most of what I wrote in this post still stands, but has also evolved and shifted. Because…life.


Get back "home"?
Where is home? Although I'm originally from Toronto, and it remains a place where I'm ultimately quite comfortable by virtue of family and familiarity, it's not necessarily a place I want to call "home" again. I'm open to the idea, but not banking on it.
My view of the world and how it incorporates my "home" has changed dramatically since I started traveling. Home doesn't have to be a single, or constant, or life-long place; I lived in Australia for a year and a half, and for a time I called it "home" – even though I knew I wouldn't stay forever. I had a local group of friends, community activities and portals, and a house with a key that was mine – which I referred to as "home", as in: "Thanks for the great dinner, Sheila. I'm going home now."
Was Australia home? Sounds pretty home-y to me…at least for the time I was there.
The same goes for time I spent in New Zealand, and now Grenada.
Long-term travelers and digital nomads love to wax poetic about "home" and what home is; it's an especially hot topic if you're technically "homeless", as I have been since 2007. Although I used to say that home was where I lay my head down for the night, or that home was my backpack, I must admit, these are no longer suitable definitions for me.
My definition of home has changed over the years.
My home town is Toronto.
But that doesn't necessarily make it my home.
Home – for me – is now a place where I have my own space (and internet!), I feel relatively comfortable, I have social ties of some sort, and I can take time to explore or just relax – as I wish. An essential ingredient is the physical structure of "home" itself, which is my haven, my escape, and my grounding.
A place that provides these qualities might continue to feel this way for a month, a year, or many years.


"Ordinary" Life?
This is the other part of the email that irked me. What is an ordinary life? In my follow up post showing the highlights of my travels, I boldly stated that I choose an extra-ordinary life over an ordinary one.
Ordinary doesn't beg images of…well…of anything, for me. At least, "ordinary" incites nothing exciting, or motivating, or even worth getting out of bed for.
I guess "ordinary" in the context of this email implied that my friend thinks I'll still return to my senses, settle down (*shudder*….keep reading), get a place to live and a stable relationship, possibly restart my financial planning business, and maybe even kick out a few kids.
If we take away the societal template above and break it down to its most basic form, I would say "ordinary" simply encompasses the daily ordinances of life….with lots of familiarity and not too much variety.
As such, I have an ordinary life (sometimes)….it's just that my ordinary and your ordinary aren't the same. Although my daily routine when I'm in Grenada might be anything but ordinary for somebody in Alaska, rest assured that many days include lots of familiarity (work, cooking, cleaning, shopping, the tasks of daily living). Variety comes only when I go looking for it.
But with a repertoire of extra-ordinary experiences dating throughout my life, I don't think I'll ever quite shake that call which lures me beyond the world of ordinary from time to time. I've never – ever – been an "ordinary" girl (for better or worse), and I feel no need to become one.


"Settle Down"…Shudder
Although my friend didn't actually use the words "settle down", they were dripping from his email. It's the easiest and most accessible term people use with regards to the assumed end-date of a person's long-term or full-time travels.
And even if there's no end-date in sight, onlookers sit back and knowingly nod at one another, understanding that at some point, the traveler in question will see the light and settle down. It's nature's way, right?
I've taken issue with this phrase since the beginning. The very semantics of "settling down" paints pictures of being a submissive, down-on-the-ground, obedient member of society. The words are low, restrictive, and final.
I even prefer the phrase "grow up" to "settle down", because at least it implies an upward trend and something to shoot for!
And yet, one of the most consistent questions I've been asked over the years is "When are you going to settle down?" It's not even considered an "if". It's "when".
For the first few years I reacted in anger and frustration for being asked such a question. I launched into tirades debasing the concept and explaining all the practical reasons why I don't ever need to settle down.
I was surprised at the number of people who just didn't grasp the idea that a lifestyle of financially sustainable full-time travel negates the need to ever settle down.
Settle down is a bad word.
Or is it?
I intensely dislike the unspoken implication that once you've settled down, that's it. You've sowed your wild oats, now it's time to live an….ordinary…..life.
Life changes, and the more prepared we are to flex and roll with the waves, the more we'll get out of it. Sometimes that means "unsettling".
So if "settling down" can be seen as a period in life instead of a life sentence, then I'll agree to hate the term less.
Accidentally, and to my immediate horror, I actually used the term "settle down" in a speedy explanation of my lifestyle and travel/business progression to a new acquaintance. It slipped off the tongue, and I must admit it successfully communicated the idea of my creating a home base in Grenada.
I could probably stand to let go of my intricate semantic battles against the term.


"You don't want to be out there when you're old"…
This part of the email didn't anger me at all; rather it gave me pause for thought.
Where do I want to be when I'm old?
What is old?
What will I want when I'm old?
And is there anything in my current course of action that could adversely affect my life when I'm old?
As a former financial planner, I believe I've planned for a comfortable future as best as I can; I've got savings and insurance; I've tried to anticipate my needs, and I've prepared – and hedged my bets – for a future unknown.
What I can't plan for are the intangible needs of old age. What will be important to me? Physical comfort? A support/social network? A quiet routine?
Is it possible that spending a life traipsing around the world creating meaningful relationships with people scattered around is counterproductive to creating the local stable support network I might crave when I'm old?
This is one of a few scenarios I run through my head in wondering if my traveling lifestyle is bad for old age. But for every hypothetical suggestion of a problem, I have a compelling opposite argument. And thus, I spin my wheels.


I'm still thinking about that email…
…and I'm still musing on what it all means.
In the meantime, Sal:
If you can accept the idea that home is a place that can change in location over time and life, then please know – I'm home.
And if you will agree that "ordinary" is different for different people, and that it boils down to a life inclusive of familiarity, comfort, and continuity with the surroundings, then please know – I live an ordinary life. (Mostly).
And I can't say what will happen when I'm old. (Can anybody?)
If "being out there when you're old" means living somewhere else in the world away from Canada – there's a good chance I'll end up "out there" somewhere. But if that place is home, and I'm living an ordinary life, I figure 2 out of 3 is a pretty good deal.