The Great Resignation is upon us. Since the spring of 2021, roughly 33 million Americans have left their jobs. Many people are ditching the 9 to 5 bricks-and-mortar office grind and stepping into the remote work world as aspiring digital nomads.
Are you ready to kickstart your new career?
I've got three killer options to help you:
Work remotely for an established company.
Take charge of your brand and skills and work for yourself.
Stop overpaying taxes and design an effective international tax strategy.
See also:
Top Digital Nomad Accommodation Booking Sites (that Aren't AirBnB)
Best Coliving and Coworking Programs for Digital Nomads
Coliving Spaces You Can Book Around the World
Top Digital Nomad Conferences around the world
Best Digital Nomad Retreats to help you level up your career and lifestyle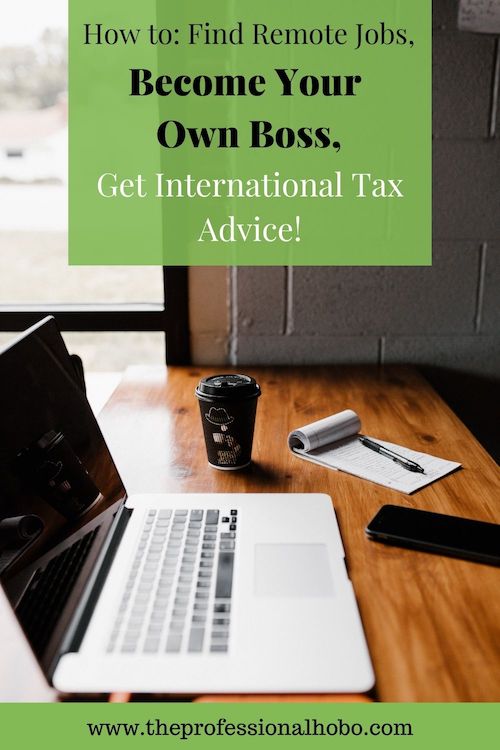 How can you ditch the grind?
If your job isn't already remote, you might be wondering how to take the next step. If a life of working abroad calls, then read on.
How do you transition your skills from the conventional workplace to the remote world?
Can you work for someone from anywhere or should you start your own business?
Are there ways to reduce your tax burden?
This article gives you a tried-and-true roadmap that will help you earn money and save tax while working remotely.
I have included affiliate links to the programs in this article. This means I'll get a referral fee if you click through and sign up for any of them. It doesn't affect your price, and it helps me keep this site ticking along. If you are interested in any of these programs, I greatly appreciate your support in bookmarking this article and going through my links, as well as sharing this article with friends who might be interested in these programs.


Get out of the office with Remote Job Club
A remote job search can be a job unto itself. As an aspiring digital nomad seeking remote work, the first thing to do is figure out is how to market your particular skillsets to an employer.
The Remote Job Club opens the door for you with expert know-how and job offerings that are specifically offered to fit your unique strengths.

Find your calling and make your skills shine with the #1 remote work course
The Remote Job Club is perfect for remote workers at any level. Flexible monthly plans provide a range of tools, coaching, and resources.
Jordan Carroll, aka The Remote Job Coach, is dedicated to helping you increase your chances of success in your remote job search with a comprehensive online course and two exclusive job boards.
Learn more about what Jordan does in my interview with him, here.

Why join the Remote Job Club?
As a premier course, community and coaching platform, Remote Job Club helps high-performing remote job seekers:
Know how to find key decision-makers and get your resume directly into their hands.
Find direction and motivation to put yourself out there.
Market your skillsets in a way that makes you more hireable.

What is included?
Here's a brief look at what to expect:
A comprehensive video course with over 80 lessons
All-in-one job search app
Weekly personalized job offerings
Lifetime access to Jordan's personal mastermind
Virtual Coworking
Networking opportunities with personal introductions
Expert coaching

How much does Remote Job Club cost?
Take a peek inside for free and enjoy:
Limited access to the Road to Remote Course
Viewing access to exclusive job boards
For only $299, you get lifetime access to:
Road to Remote Course
Personalized Remote Jobs
Placement App
Private Sessions
Email Coaching
Virtual Coworking
Text Coaching
Group Calls
Network Introductions
Jordan is so confident in this program, he is offering a 7-day money back guarantee.
Check out Remote Job Club here.


Take charge of your brand with Digital Nomad Kit
Digital Nomad Kit (DNK) is the one-stop-shop for aspiring digital nomads to learn how to create a marketable and scalable brand as a freelancer or virtual assistant.
Hannah Dixon, DNK founder, has trained over 15K virtual assistants (VAs) through one of the largest and longest running VA training platforms.
Hear more of what Hannah has to say in my interview with her here.

What is Digital Nomad Kit?
DNK is a training platform that provides:
Specialized training through online courses
An interactive community where you can network and find support
Exclusive job opportunities
Here are the various programs on offer:

5-Day VA Challenge (Free Program)
This comprehensive experience is a leading training resource for new and existing VAs who want to boost their earnings now! From how to find clients to opportunities to test your new skills, this challenge will up your game.
Get on the waiting list for the next challenge here.

Virtual Excellence Academy
This is the best place for VAs, freelancers, and digital service providers to gain valuable business skills. This signature training course includes:
A-Z know-how, tech, tools, and communication training
Exclusive job opportunities
Digital coworking
Fun initiatives
Live Q&As with Hannah
Access to a supportive community (No additional cost)
The community is full of amazing perks from monthly self-care sessions to the opportunity to gain experience as a community manager.
Learn more about the Virtual Excellence Academy here.

The Virtual Excellence Academy Plus
Get everything above PLUS all the courses below with this special bundle. You will save over $500 by going all-in with these advanced training modules and specialization routes to create and scale your business.
Get Clients Now
This is one of DNK's best-sellers, and for good reason. This isn't just about landing clients – it's about landing the right clients. It's also about landing media wins, collaborations, brand awareness, and more. You'll learn a variety of proven strategies, figure out which ones are best for you, develop a system, and track your success along the way. This is the kind of money you spend to really move the needle in your business.
Get on board with Get Clients Now here.


The Podcast Kit
In this standalone training module, you will get the ins and outs of podcast management. You will leave with the skills to help your clients up-level their offering or start your own podcast.
Learn more about The Podcast Kit here.

The WordPress Kit
This valuable program will take you from web building novice to being able to build a stunning website. Step by step videos help you add this highly coveted service to your toolbox.
Sign up for The WordPress Kit here.

Other Mini Mastery Products
Depending on what kind of online services you offer, one of these smaller courses below might interest you:
Optimizing your location independent tax strategy with Wanderers Wealth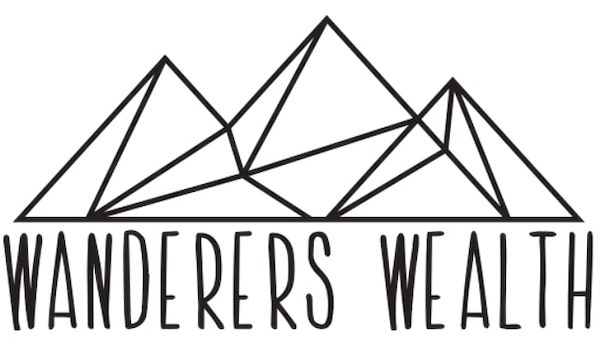 Congratulations, you have gained location independence! Have you thought about filing your taxes?
Insert awkward pause here.
Kathleen Di Paolo is an expert in international tax issues, international corporate structuring, and global residency matters. She created Wanderers Wealth to help aspiring digital nomads create optimal tax structures to support their businesses.
Check out my eye-opening interview with her here.

How to find the optimal tax strategy
Wanderers Wealth provides a range of training that will help you find your best tax havens and scale your global business.
Here's a look at some options that are perfect for digital nomads, entrepreneurs, freelancers, remote workers, and expats all over the world.

Tax Residency Masterclass (Free)
The best place to start looking for tax solutions. Learn from common mistakes and gain a roadmap to reducing your overall taxes through your Tax Residency.
Sign up for the next masterclass here.

Low Tax Business Setup Minicourse
In this step-by-step video course, learn how to set up your business in a tax-friendly country without moving there. Save yourself a ton of cash by gaining valuable insight on optimizing your personal tax residency.
PLUS…Enjoy your bonus 12-page E-Book with all the tax residency fundamentals.
Check out the Low Tax Business Setup Mini-course here.

Global Tax Strategy Design
This multi-module video training is a mini-course on steroids. This course equips you with the Wanderers Wealth blueprints for success and the mastery to implement your own tax strategy.
Learn the 4 Fundamental Pillars for a smart tax strategy
Scenario training and solutions to avoid non-compliance
Step-by-step plan to help you find your ideal solution
Proven tax strategy examples
Dedicated support
Design your own Global Tax Strategy here.
Wanderers Wealth also has an Insider newsletter subscription, and if you're really serious about getting personalized support you can hire Kathleen for 1:1 coaching.


What should aspiring digital nomads do next?
The first step from here is to go for it. You are riding the wave with thousands of others embarking into the world of remote work and location independence.
In this exciting time of your life, it helps to have a support network in your corner. Jordan, Hannah, and Kathleen all started just like you. Their expertise is what you need to thrive as a digital nomad. Good luck on your journey.
Remember, you are your best investment.
SEE ALSO:
Best Travel Insurance in 2022 for Long-Term Travelers