Hannah Dixon believes there's a remote career for everybody, and she also encourages us to consider the ethical consequences of certain virtual assistant hiring practices. As the founder of Digital Nomad Kit and having traveled full-time for 13 years and counting, she is a staple in the digital nomad community.
In this interview, we discuss a broad range of things including full-time travel and emotional/mental health, how to start a remote career even if you don't think you have any relevant skills, what a virtual assistant really does (hint: it's not what you think), best practices for managing remote teams, and how to avoid perpetuating neocolonialism when hiring a virtual assistant of your own.
See Also: 3 Ways Aspiring Digital Nomads Can Earn Money and Save Tax
Other Interviews You'll Love:
Being a Digital Nomad vs. Having a Home Base
21 Years of Full-Time Travel!
How to Create a Location Independent Career & Travel Lifestyle
Jump right into my Awesome Interview Series videos on YouTube here – and please give it a thumbs up, leave comments and subscribe!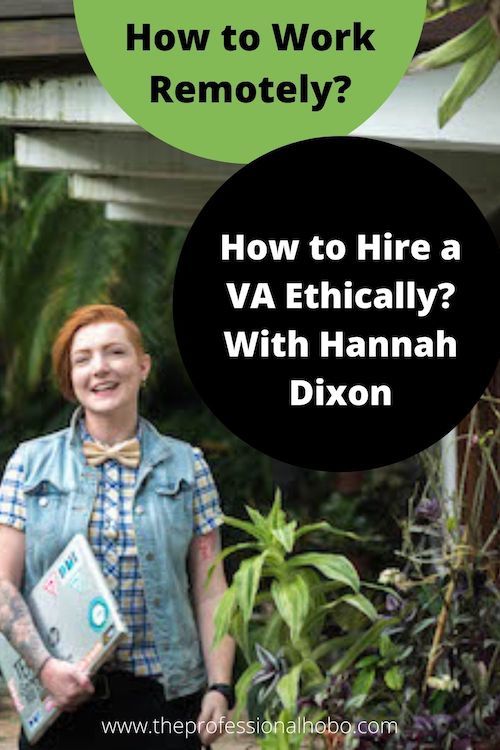 Meet Hannah Dixon, Digital Nomad Kit Founder
Hannah Dixon is a virtual assistant coach, matchmaker, and founder of one of the largest and longest running VA training platforms, Digital Nomad Kit. She has trained over 12,000 VAs who have gone on to work with top entrepreneurs and thought leaders.
Hannah focuses on creating standards of excellence in the remote work space with regards to ethical pay, diversity, and creating meaningful communities. This has elevated her position as the go-to person for hiring ethically and intelligently.
After 13 years of continuous travel, she's a staple in the digital nomad scene and has been featured in Forbes, The James Altucher Report, iNews, Thrive Global, DNX and numerous other media outlets and stages on travel and entrepreneurship.
You can usually find Hannah in a hammock 'window shopping' for tech she doesn't need.
I discovered Hannah while reading an article that we were both featured in, and I noted that (at the time) she had reached the 12-year mark for full-time travel (12 years incidentally being how long I lasted before I got a home base). Then I did a little more digging into who she is and what she does, and I practically begged her to join my interview series. She obliged, we turned on the camera, and by the time our conversation ended, I felt I had a new friend.
CHECK OUT HANNAH'S PROJECTS:
5-Day VA Challenge
VA Starter Kit
Beginner's Guide to Virtual Assistance


Here are some of the things we discussed: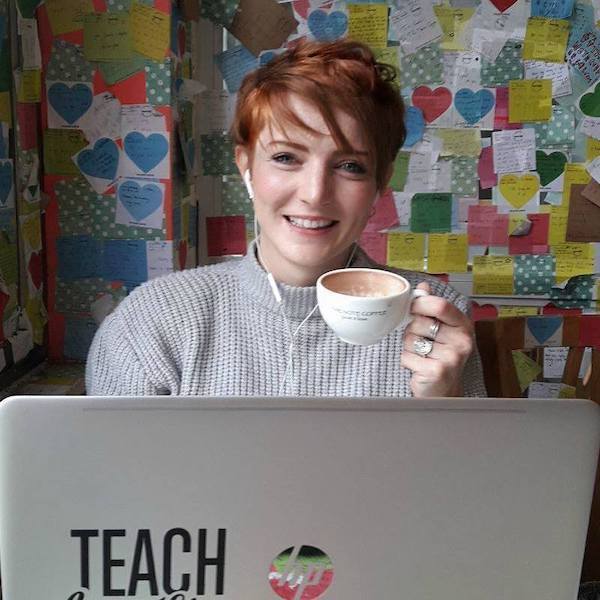 Watch my Chat with Hannah Dixon of Digital Nomad Kit Here!
Click here to watch the interview, and please be sure to give it a like and leave a comment.
Or, just click play below:
How Hannah Got Started in Full-Time Travel and Remote Work
Hannah's travel style changed many times over in her 13 years (so far). Another testament to the fact that there is no one way or right way to travel. It's a lifestyle that evolves as you do. We chatted about:
How Hannah got bitten by the travel bug at 16 years old.
A fateful European train trip over the summer holidays.
Traveling to New York to work for a year at the age of 19.
Her various work-exchange experiences and temporary jobs.
The turning point in Milan when she realized she didn't have shoes.
How a chance encounter in a UK pub helped her realize she would earn money online and travel.
Her decision to focus on her lifestyle desires and create a career that suited it (this is something I discussed at length in another interview with Jason Moore).
The various online careers she tried, including writing articles for $5.


Mental Health and the Travel Lifestyle
Fairly early into our discussion, we both got SUPER personal and discussed mental and emotional health and our real motivations for travel. Both she and I lay our cards on the table in ways neither of us publicly have before. Things like:
How some things never change no matter how much travel experience you have.
The rush you get from facing fears and overcoming obstacles in a travel context.
Hannah's life-long struggle with depression, and how it came to a head.
The motivation for travel, and the moment she understood she was running away from something.
How being grounded with the pandemic could possibly have saved her life.
After Hannah shares her story, I counter with my own experience of depression and how it came to a head for me as well.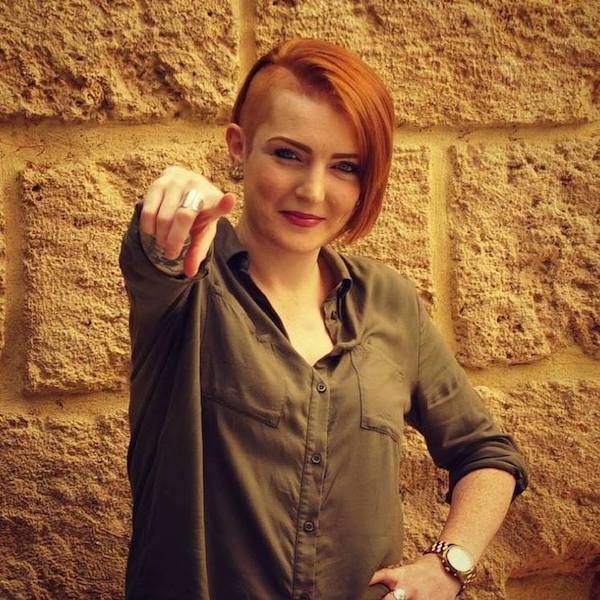 How to Create a Remote Career / How to Become a VA
Hannah helps virtual assistants (VAs) run effective online businesses. She has worked with 12,000+ VAs so far. Check out her Free 5-Day VA Challenge more information. I pepper her with questions that reveal points like:
What she means when she says "you don't apply for jobs, you create opportunities".
Why she believes everybody has a skill that can translate to working online, whether they know it or not…BUT that it will require a lot of hard work, which is where most people fail.
What Hannah would say to somebody who says "I want to work remotely but I don't know what to do".
Why she'd never ask somebody "what's your passion?"
Different remote careers and the latest trends in the VA industry.
How "Virtual Assistant" is actually an umbrella term, rather than a conventional assistant position.
The stereotypes of VAs.


Tips for Virtual Assistants
Hannah's VA Starter Kit (affiliate link) is one of her signature products at Digital Nomad Kit, and for good reason: It works. We cover:
The Virtual Assistant Starter Kit and what it's about.
The trap of not treating a virtual assistant career as a business.
The double-edged sword of being able to work from anywhere at any time, which can turn into everywhere all the time….or the opposite.
Recognizing the enmeshment between work and personal life, and the dangers therein.
Why boundaries are important and how to create them.
How every day starts with a Daily Dump (it's not what you think).
The importance of delegation (including in ways you probably haven't considered).
Virtual Assistant Hiring Ethics
Hannah not only trains VAs with Digital Nomad Kit, but she also provides a job board for people hiring VAs to post their positions. But for those who don't have the time or wherewithal to go through rafts of resumes, interviews, and often a few hiring mistakes, Hannah provides a Matchmaking service that sets you up with the perfect VA for your needs, right from the start.
Here's the thing: you won't find a VA on her site for less than $15 USD/hour, regardless of where they live. Hannah is very passionate about her reasons behind this, and we spend quite a bit of time discussing issues like:
Hannah's efforts to reduce wage slavery.
Why exploitation downgrades the entire industry.
The tragedy of what Hannah learned from thousands of Filipino assistants.
How unfair wages are in fact an expression of neocolonialism.
Other ways for people to help their virtual assistants if not monetarily.
Classic hiring mistakes people make when hiring VAs (starting with calling them all VAs).
Check out the latest happenings at Digital Nomad Kit on their blog!
CHECK OUT HANNAH'S PROJECTS:
5-Day VA Challenge
VA Starter Kit
Beginner's Guide to Virtual Assistance