I can no longer even fathom how I managed in my first 10 years of full-time travel, when I didn't know what cellular data was. Heck – for seven of those years I didn't even have a smartphone at all! Now, having a data connection is like a travel lifeline. It's needed for everything – from ordering Ubers, to paying for stuff, staying in touch, getting directions, and more. In this article I'll help you find the best eSIM for international travel. I'll go through all the top brands, and of course I'll share my personal experiences and tips along the way.
Don't worry if you're already wondering what the heck an eSIM is – I got you covered. We'll start at the beginning, and by the end of this article, you'll know everything you need to know to harness your phone to travel like a pro.
RELATED ARTICLES:
Best International Phone Plans, SIM Cards, and More
Things To Do Before Traveling Abroad: A Simple Guide to Visas, Documents, and Other Important Things
Best Virtual Mailbox Service: How to Get Mail When You Travel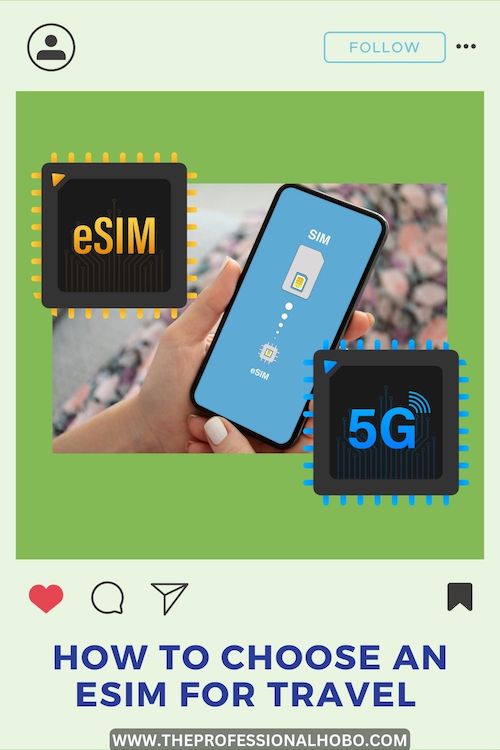 Understanding eSIMs
A SIM card is what enables your phone to connect to cellular networks, so you can have a phone number, send and receive SMS text messages, and have a data connection. SIM cards don't necessarily provide all three however; some are just for data, others are just for a phone number and texts.
The predecessor to eSIMs were/are pSIMs (which stands for "physical SIM"); these were actual physical chips that go into your phone.

What is an eSIM?
Most cell phones these days are eSIM compatible. ESIM stands for "embedded SIM". It's a digital SIM card that is built directly into your device.
Unlike traditional physical SIM cards, eSIMs eliminate the need for swapping cards when changing networks/phone numbers/countries. This technology is especially beneficial for travelers, as it allows you to switch between local carriers seamlessly.

How does an eSIM work?
Like magic.
You can activate your new eSIM online with a QR code, and/or a link that gets sent to your email after you buy a package, or even manually through your phone's settings. The setup takes just a few minutes, and you can do it from the comfort of wherever you are, without going into a cell phone store and handing over your phone to somebody to install a card and mess with your settings.


The Benefits of Using eSIMs for International Travel
Choosing the best eSIM for your international travels comes with a plethora of benefits that will significantly enhance your experience abroad. Here's what you stand to gain:
Cost Savings
Traditional roaming charges can add up quickly, but eSIMs often offer more competitive rates for international data and calls. This can result in significant cost savings during your travels.
And because you can shop online for eSIMs, the market is considerably more competitive with better pricing, especially when compared to "regular" cell phone plans with exorbitant international roaming charges. You can choose plans that align with your data and calling needs, potentially saving you a significant amount.

Convenience
Swapping SIM cards can be cumbersome, and finding a local SIM in a foreign country might not always be straightforward.
When I was in India in 2017, I landed at the airport at an awkward time of day, so the airport kiosk selling SIM cards wasn't open. This was unfortunate, because the local cell phone stores were not equipped to help foreigners get phone plans nearly as easily as I could have gotten one from the airport.
Since switching to eSIMs, I haven't had to endure those kinds of hassles at all. I usually set up my eSIMs in advance, so that as soon as I land in a new place, I have a connection.

Flexibility
eSIMs give you the flexibility to choose from various carriers and plans based on your needs. Only staying for a week? Get a week-long plan. Staying for a month? Get the month-long plan. Need to extend? Go for it.
Also, with the ability to switch between carriers without physically changing SIM cards, eSIMs provide unmatched flexibility. This is particularly handy if you're visiting multiple countries during your journey.

Multi-Number Support
Some eSIM-enabled devices allow you to have multiple phone numbers on a single device. This feature is is handy if you want to keep your home number active while you're abroad while also getting a local number for your destination. It's also great if you want to keep personal and business contacts separate while using the same device.

Seamless Activation
Activating an eSIM is a straightforward process that can usually be done through an app. No more complicated manual setups or dealing with language barriers at local stores.

Multi-Device Connectivity (Hotspot Use)
If I don't have a solid WiFi connection, I can turn my phone into a hotspot that my laptop and other devices can connect to. This was a lifesaver while I was traveling up, down, and all around the United States by train. Because I had a robust data plan on my eSIM, I used it as a hotspot for my laptop to have a connection so I could get work done while chugging my way around the country, since many train routes had no WiFi on board.

Eco-Friendly
The advent of eSIM technology is eliminating the manufacturing – and disposal – of plastic SIM cards. While I'm sure one could argue that cell phones aren't in and of themselves the most environmentally friendly things on the planet, baby steps. The lack of plastic SIM cards is progress. I don't see anybody giving up their phones in the name of being environmentally friendly any time soon.
See also: Eco-Friendly Travel Products That Help the Environment

Loss-Proof
There's nothing worse than changing physical SIM cards for a trip, then losing your original SIM card. With eSIMs, there's nothing to lose!


Top eSIM Options for International Travel
In some countries, eSIMs are still a new concept, and infrastructure isn't always quite set up if you want a local phone plan with a phone number and data via eSIM. But this is changing quickly, since the latest models of some phones don't allow for physical SIM cards at all!
In general, most of the time the thing we need the most when we travel is data; not so much a local phone number since apps like WhatsApp make messaging, voice calls, and video calls possible with just a data or WiFi connection. In fact, in some countries it's the preferred method of communicating, including for locals!
So most of the eSIMs for international travel that I profile below are data eSIMs; while some offer phone numbers, I consider that information largely incidental. It's the data that's gold.
Some of the links to eSIM providers listed below are affiliate links; this means if you click through and make a purchase I get a wee commission. This is one of the primary ways I make my living, and it allows me to continue to create and update mammoth resources like these, so you can travel smart, in style. It doesn't cost you anything extra; but that simple click-through on your part means a lot to me. Thank you in advance for your support.
Nomad eSIM

I've been using Nomad eSIMs periodically throughout this year and I'm really pleased so far. The setup is fast and easy, and their rates are competitive. Keep an eye out for their sales; I started using them because they had a great deal on a European plan, and I got hooked on the ease of setup and the solid connectivity.
I will admit, the sale package offered more data than I would normally consume, and once I got a taste of having obscene amounts of data at my fingertips, it turned me into a wee bit of a data-pig. It's a tough habit to break once Pandora's box has been opened.
TYPES OF PLANS
Regional data
Local data
Global data
PRICING INFO
Europe: Starting from $1.25/GB
US: Starting from $2.00/GB
UK: Starting from $1.50/GB
APAC: Starting from $2.40/GB
ADDITIONAL INFO/FEATURES
24/7 Message support is built into the app
Data sharing (hotspot) allowed with other devices
Loyalty program plus referral bonuses available

Airalo eSIM
Airalo has long been the darling of my fellow digital nomads and international travelers, much to my chagrin. When I first looked at them a few years ago, their rates were horrible. But they were easy to use, which apparently was worth its weight in gold. Or maybe it was that they had a robust loyalty/referral program; many eSIM providers now do (Nomad has a great one), but Airalo was one of the first, and I think it served them well.
I was delighted when researching for this article, to see that they now have the best long-term global data rates on the market! I always have a 20GB global plan with a 365 day expiry date on my phone, either as my main eSIM, or as a backup if I happen to have another local eSIM with terrific rates for shorter-term use.
TYPES OF PLANS
Regional data
Local data
Global data
For Global eSIMS – you can choose between data only or data with texts and calls
PRICING INFO
Pricing depends on the destination, duration, and data allowance
For example: Canada: 1GB for 7 days = $6; Australia: 2GB for 15 days = $8; Latin America: 3GB for 30 days = $39; Global (130 countries): 20GB for 365 days = $69
ADDITIONAL INFO/FEATURES
24/7 support
Airalo Loyalty Program – earn additional credit for every purchase (cashback)

Kite.Mobi

Kite.Mobi is fairly new to the scene, and when I checked out their site I was impressed with their global reach (160+ countries), their relationship with multiple cell networks in each country, and competitive rates.
What's unique about Kite.Mobi is that they don't have individual country plans; rather, they work with bundles. So, type in the country you plan to visit, and you'll likely find that it's also good in a few dozen other countries as well! The idea with multi-country access is that you can activate the eSIM before you leave home to make sure it works, and it will then work as soon as you land at your destination – and likely any layovers you have in between!
This sent me down a bit of a rabbit hole searching individual countries, then seeing which countries were included in that bundle, then searching other countries in that bundle to see if the rates were the same. In most cases they were; in some, they weren't. For example, I searched New Zealand and found a bundle of 44 countries, including Bulgaria. So then I searched Bulgaria and got a different bundle with 37 countries (not including New Zealand) that cost a bit less!
TYPES OF PLANS
Regional data (up to 72 countries per bundle)
PRICING INFO 
7-day and 30-day plans, up to 20GB
37-country bundle (including most of Europe) costs up to $25 for 20GB; a 73-country bundle (including Canada/USA and countries around the world) costs up to $68 for 20GB
ADDITIONAL INFO/FEATURES
Data sharing (creating a hotspot with your phone) is allowed with other devices
eSIMs are reusable up to 12 months after your last trip
Customer service is only online, with a cautionary note that with timezone differences it may take a while for the team to get back to you

Holafly eSIM

I haven't used Holafly but it is another popular eSIM provider. Part of the reason I haven't tried it is because they don't have particularly competitive rates for long-term travelers. Sure, it's okay if you're going away for a week you don't mind paying $20 for an unlimited data plan at your destination, but if you amortize that expense monthly and annually, it's way too expensive. Unless you typically use a ton of data, I don't see the value.
That said, their 90-day European plan is a good deal if you need a lot of data and don't want to worry about topping up…BUT you can't use your phone as a hotspot.
TYPES OF PLANS
Regional data
Local data
Some plans include calls in certain parts of Europe
PRICING INFO 
Pricing varies depending on the country or region and the duration of the plan
For example: Turkey: Unlimited data for 5 days = $19; Spain: Unlimited data with calls for 15 days = $47; Asia: 6GB for 30 days = $44; Europe: Unlimited data with calls for 90 days = $99
ADDITIONAL INFO/FEATURES
Extremely positive feedback from users in testimonials/reviews
24/7 Customer Support
Sharing data is only enabled for specific eSIMs. For example, most Unlimited Data eSIMs don't allow you to hotspot and share data with other devices
Committed to reducing carbon footprint and implementing sustainable practices

KeepGo eSIM

KeepGo has both eSIMs as well as physical SIMs and also mobile WiFi hotspots. I've had their mobile WiFi hotspot for a few years and whenever I've traveled with other people and needed to tether multiple devices, it has been invaluable. Their rates aren't the most competitive, but the data is valid forever (as long as you top up once per year, even with a tiny amount).
I find the eSIM plans to be overwhelming; I searched for eSIM plans in Canada, and there are five different "eSIM bundles" that include Canada coverage. Each one has different coverage in terms of the number of carriers they have access to and/or the number of countries they offer coverage in. 5GB of data ranges from $40-$120!
So it's a bit like searching for a needle in a haystack, but the prices CAN be very reasonable. Eg: if you're going to Europe and you get the EU+ eSIM, 5GB costs $14 and never expires!
But if you're looking for a fast and easy one-click choice, you won't find it here.
If you click the link above and find a plan that works for you, use PROFESSIONALHOBO for 10% off!
TYPES OF PLANS
Regional data
Global data
They also have physical sim card bundles, and mobile WiFi hotspots
PRICING INFO
Each package has different countries and networks that it supports, and different pricing.
For example: Perseus: 9 main Asian destinations and Saudi Arabia | 5GB = $30; Phoenix: Global data | 10GB = $112; Orion: Europe and the USA | 50GB = $400
ADDITIONAL INFO/FEATURES
Data is valid forever if topped up at least once a year
Data sharing allowed with other devices
You can switch between different mobile networks with the best coverage in your area. You can also manually select your preferred network via the Keepgo app
Cannot purchase individual country eSim plans

Flexiroam X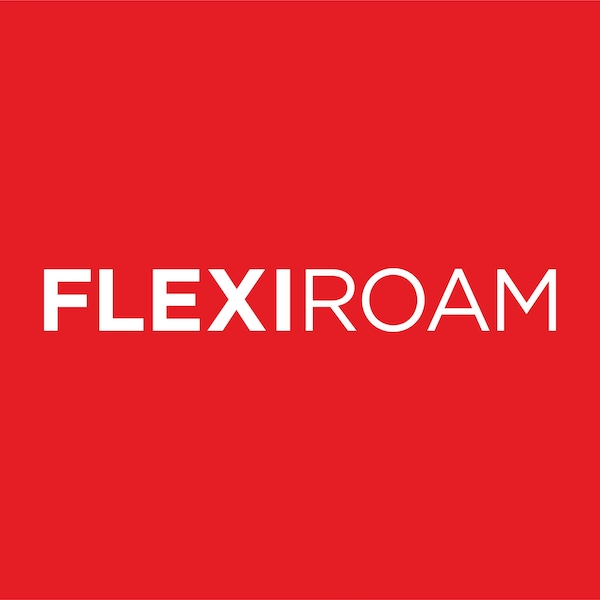 I used Flexiroam exclusively, 365 days a year, for over six years. For my needs it had far and away the best rates because of their super long and flexible expiry dates and ability to carry over unused data. Perhaps this will be the case for you as well. (You'll also note I'm using the past tense….keep reading to find out why). 
Here's how I like to use it: I buy their global data through the app when it's on sale 70-80% off (which happens every few weeks). I usually get a 5GB or 7GB package, with a 180-day expiry. But they also have deals on regional or local data, so depending on where you are and how much you need, that might be a better deal.
The challenge with Flexiroam is they're not super intuitive to set up or use, and although their coverage is global, they don't tend to have service with more than one carrier per country – and sometimes that carrier isn't the best one depending on your area.
I started experimenting with other eSIMs when my coverage with Flexiroam dropped a few times and I realized it's important to have a backup eSIM for such occasions. While I still like having some global data available with Flexiroam, it's no longer the only eSIM I have.
TYPES OF PLANS
Regional data
Local data
Global data
PRICING INFO
Varies based on data amount, expiry date, and destination. The trick is to wait for sales.
For example: US: 1GB for 8 days = $7.50; Japan: 3GB for 8 days = $32.00; Europe: 7GB for 24 days = $33.00
ADDITIONAL INFO/FEATURES
Can carry over unused data by activating a new plan before expiry (very few other eSIMs allow this)
You can buy data plans while they're on sale and activate them up to three months later
Data sharing allowed with other devices
24/7 support (you have to dig around on the site to find it but their WhatsApp support is good)

TravelSim eSIM
I have no experience with TravelSim, but they seem to be a popular choice and their rates are pretty good for Europe. It's a Europe-centric service, with customer service hours limited to European time zones. I will update this post as I test them out or get more information.
TYPES OF PLANS
Regional data
Global data
Physical SIM cards also available
PRICING INFO
You can manually add a data plan and credit for calls & SMS to your eSIM
eSIM Embedded Sim Card = $6
Credit for calls and texts starts at $10
Data plans differ per region. For example: Europe: 5GB for 30 days = $18; Zone A: 3GB for 30 days = $87; Zone B: 5GB for 30 days = $175
ADDITIONAL INFO/FEATURES
TravelSim airtime/credit lasts one year (12 months) from your last recharge/top-up
Your eSIM card will stay "live" as long as you recharge/top up once a year
Customer service hours are limited to Monday to Friday, 9:00 to 18:00 Eastern European Time Zone

Google Fi

Google Fi is an OG eSIM. You get a U.S. phone number with unlimited calls and texts in USA, Canada, and Mexico. It's great for travel too, with data coverage in 200+ countries. However, Google Fi is only for U.S. residents, and is designed for national use within the United States, with allowances only for short trips. It's not for long-term travelers, and in recent years they have been unceremoniously cutting off people who are outside of the U.S. for "too long".
TYPES OF PLANS
U.S. phone plan, with local and international data
PRICING INFO
Flexible plan: $20/month + $10/gb of data
Unlimited Plus: $65/month all-in
ADDITIONAL INFO/FEATURES
Not designed for long-term travel; you may get cut off


This is not an exhaustive list of all the eSIMs available! This is an ever-changing landscape as more phones revert to eSIMs only. Here is a pretty cool database that will help you find the best prepaid eSIM plans for your destination! In many cases, you'll find the providers above. In other cases, a newer or more random provider may be available.


Making the Most of Your eSIM
Here's some super important info to make sure your eSIM adventures go smoothly.
Check compatibility
Before traveling, ensure that your device is eSIM-enabled and unlocked. Some devices might require carrier-specific eSIMs. If you have a phone plan that includes payments for your phone (ie: you didn't buy your phone outright for a whack of dough), then your phone could be locked and thus you won't be able to change SIMs. You can find out by contacting your current phone carrier.

Consider regional or global plans
If you're bopping around countries, it may be easier to just get a regional or even a global plan. Recently I was in Europe for a summer, and (including layovers) I set foot in seven countries in three months. I got a regional plan that covered me throughout Europe, so I had a seamless connection everywhere without having to do anything.

Consider expiry dates and your usage needs
While some data plans looks like a steal at under $2 per gigabyte of data, if that data expires in just a few days and there's no way to roll it over, dollar for dollar it might be a crappy deal. Think about how much data you're likely to use during the plan period.
For example when I'm at my home base in Canada I have a solid WiFi connection most of the time, so I don't use a lot of data. So it doesn't make sense to pay $30 (for example) for a 30-day plan that gives me 20GB of data if I won't use it. It might make more sense to pay the same $30 for 7GB of data that is good for 180 days. The cost per GB is greater, but overall it's way cheaper if I'm around for a while.

Know your plan's expiry and rollover rules
The thing people almost never seem to consider when choosing an eSIM provider, is their rollover rules. And it's so important, especially for long-term travelers, or people like me who use data eSIMs 365 days a year – at home and abroad. (My phone number in Canada is through an app called Fongo, so I don't have a "regular" phone plan).
So when you're evaluating plans, consider: What happens to the data you buy when it expires? Do you lose it? Or can you roll it over by topping up? I never really know how much data I will use in a given period of time, so I appreciate plans that allow me to preserve unused data on expiry.

Do you need a phone number with calls and texts?
Some eSIMs come with a phone number that gives you a certain number of SMS texts and calling minutes. But before you take the bait, where is the phone number?
I was considering a global data plan with one of these providers above; they had packages with just data, and packages with data/calls/texts. But the phone number they give you is for a random country that I have no plans to visit! So the phone number would be useless to me. That said, if one of these eSIMs gives you a number for a country you actually plan to visit, this could be very useful.

Activate beforehand
I appreciate having a connection as soon as I land, so I can leave the airport and hop right into an Uber or use Google Maps to get public transportation directions. And you usually need some kind of WiFi connection to initially set up your eSIM. By setting up and activating your eSIM before you travel, you'll be connected on arrival.

Look at the carriers an eSIM uses
Some eSIMs only have arrangements with one carrier in a country, and that carrier might not have the best coverage for the area you want to visit. Other eSIM providers have the ability to switch carriers to whichever one is strongest in that area.
If you're doing a road trip through remote areas of a country, certain phone carriers may be better than others to have. Make sure that the eSIM you choose uses carriers with strong coverage in the areas you plan to visit.

Check for customer support
If something goes wrong or you need assistance with your plan, you want to know that a robust 24/7 customer support can get you out of your bind. By reading reviews, you'll find out pretty quickly what a company's state of affairs is regarding customer support.


FAQs about the Best eSIM for International Travel
What devices are compatible with eSIMs?
Most new smartphones, tablets, and smartwatches are compatible with eSIMs. However, it's essential to check your device's specifications.
How do I install an eSIM?
There are usually three ways to install an eSIM: 
1) Scanning a QR code 
2) Clicking a link in an email
3) Manually adding it in your phone's settings (your carrier will provide detailed instructions)
Can I switch between eSIM plans while traveling?
Yes, one of the significant advantages of eSIMs is the ability to switch between plans easily. Just make sure your chosen carrier provides coverage in your current location.
How do I switch between different eSIM carriers?
Switching between eSIM carriers is a breeze. You can often do it directly through your device's settings or the eSIM provider's app. It usually involves selecting your desired plan and confirming the switch.
Do all countries support eSIM technology?
While eSIM adoption is growing, not all countries have fully embraced this technology. It's a good idea to check if your destination country supports eSIMs if you want a local phone number. If all you want is a data connection, then you'll find what you want with at least one of the eSIM options covered earlier.
Can I keep my eSIM for future trips?
In most cases, yes. You can keep your eSIM and reactivate it for future trips by purchasing a new plan or renewing your existing one. Some carriers may require you to periodically use it or recharge it according to their terms.
What if I don't use all my data before my plan expires?
It depends on the eSIM provider. For some plans, if you don't use it, you lose it. For other plans, if you top up before expiry, your unused data rolls over.
Are eSIMs secure?
Yes, eSIMs offer robust security features. The technology uses encryption to protect your data and ensure a secure connection.
Are eSIMs more secure than physical SIM cards?
Yes, eSIMs can be considered more secure. The challenge with physical SIM cards is that they can be lost or stolen – which increases the risk of unauthorized access to your information. Additionally, eSIMs often come with built-in encryption for added security.
Can I use an eSIM in any unlocked device?
You betcha. Most modern unlocked devices are compatible with eSIM technology. You can enjoy its benefits on smartphones, tablets, laptops, and even wearables.
Can I purchase an eSIM for a single country visit?
Yes. Many eSIM providers offer country-specific plans that are ideal for short visits. You can choose a plan that matches your data and calling needs for the duration of your stay.
What happens if my eSIM device gets lost or stolen?
If your eSIM device gets lost or stolen, you can easily suspend or deactivate the eSIM through your provider's app or customer support. This prevents unauthorized usage.
Staying connected while traveling internationally is more important than ever, but no longer needs to be difficult or stressful With the convenience, cost savings, and flexibility offered by eSIM technology, you can enjoy your trip without worrying about roaming charges.
With the top eSIM options mentioned in this article, you can make an informed decision and stay connected wherever your wanderlust takes you.