Remote work may be the new black, but it's not everybody's cuppa tea. If you want to move abroad but you don't have the skills or desire to become a digital nomad, you still have options. David McNeill of Expat Empire shows us how to move abroad and get foreign jobs and become an expat.
Other Interviews to Check Out:
Living Abroad and Buying Property in Mexico, with Tim Leffel
Getting Residency in Montenegro with a Philippines Passport, with Kach Umandap
How to Get Your Own TV Show, with Rachel Rudwall, Rachel Roams


Jump right into my Awesome Interview Series videos on YouTube here – and please give it a thumbs up, leave comments and subscribe!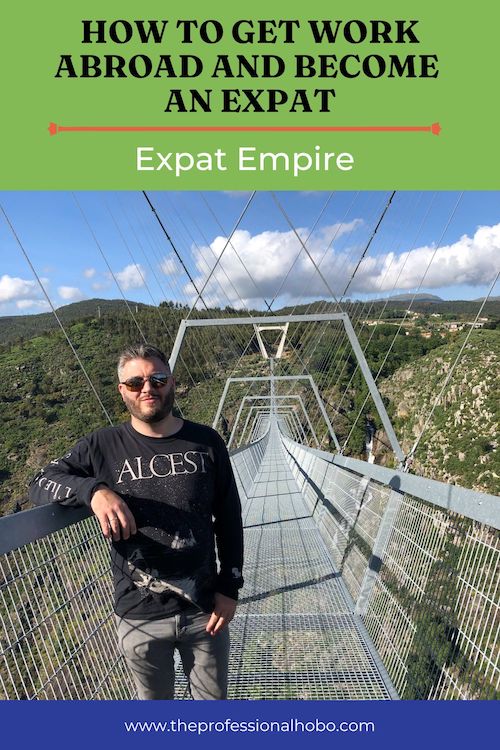 Meet David McNeill, Expat Empire
David McNeill as worked a variety of jobs in China, Japan, Germany, and Portugal, and has thus navigated the experience of relocating, getting visas, and experiencing expat life in multiple locations.
Now, as the founder of Expat Empire, David is inspiring people to move abroad and helping them do it. Originally from the United States, he has been living abroad permanently since 2014 and has traveled to nearly 60 countries so far.
David's passion for living abroad was cultivated through his studies of the Japanese language beginning at the age of 12. He studied finance and Japanese at University and on graduating, he began his career in investment banking and then transitioned into software product management in the San Francisco Bay Area.
During his first product management role, he was offered the opportunity to work at the company's Beijing office for three months, which reignited his desire to live abroad for the long term. Six months after returning from China, he received a job offer in Tokyo and finally achieved his dream of living in Japan.
After spending two years in Tokyo, David lived in Berlin for three years and has been living in Porto, Portugal since 2019. He started Expat Empire in 2018 to empower more people to experience the joys of living abroad. Expat Empire offers content such as courses, books, podcasts, blog posts, and events as well as personalized consulting services to support people in taking their next steps abroad.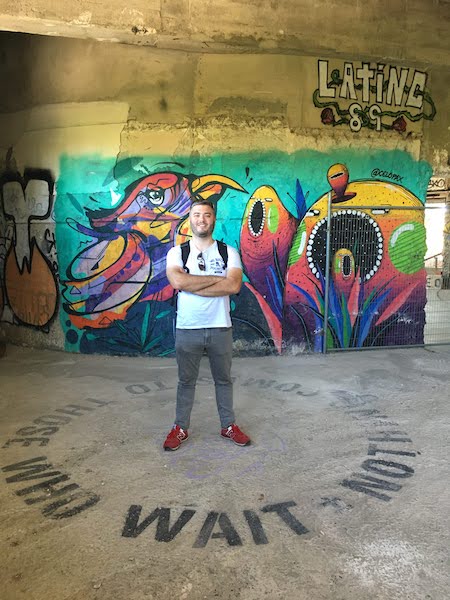 How to Get Jobs Abroad and Become an Expat
In my interview with David, I grill him on getting foreign jobs and various expat dynamics.
We cover things like:
The various jobs David has had in China, Japan, Germany, and Portugal.
How David managed to find jobs in countries abroad, get visas, etc. (spoiler alert: it isn't easy)
The specific experience on David's resume that made him stand out from local talent so he could land jobs.
The importance of LinkedIn networking in developing a professional presence around the world (Jordan Carroll, who I also interviewed, speaks very favourably of LinkedIn as a way to get remote jobs around the world – which is exactly what Jordan helps people do).
David's experience is in tech (software product management), but I wanted to know if it's still possible to find employment abroad without tech skills.
The importance of a "unique and differentiated skillset" in getting working visas at foreign companies.
The value of getting some work experience in your home country before trying to translate those skills to work abroad.
What a skills shortage visa is, and how it can help you get jobs in foreign countries.
The sort of help a foreign company will (or won't) give you in terms of facilitating the visa process and relocating you.
Advice for making the immigration and relocation process easier (like, pay for help!).
What happens when you're laid off from a foreign job (as happened to David three times), or the job isn't a good fit and you quit (as also happened to David three times).
Just because you found a job in a foreign country doesn't mean it's going to work out.
What it was like for David to realize his lifelong dream of living and working in Japan, and to what degree his expectations were met (if you're wondering why I asked such a question, then you'll want to read about my observations about why I could never live in Japan after spending a few months there).
Going from Tokyo Japan to Berlin Germany, and how these places differed culturally in terms of living and working.
Meeting David's Japanese wife in Germany, and what it was like for them to move to Portugal (a foreign country for them both).
How Expat Empire helps people (retirees, remote workers, and digital nomads) relocate and live abroad, taking them from step one (contemplation) to moving abroad to settling in to their new home.
The #1 misconception people have about moving abroad, and top tips for making the process go as smoothly as possible.


Learn David's Top Tips for Moving Abroad and Getting Jobs!
Click here to watch our discussion on YouTube, or watch below!


Going away for a shorter period of time? Here's how to get travel jobs and work abroad for temporary stints.