Travel in itself is an exercise in stepping outside of your comfort zone. So, as long as you're out on a comfort-limb, why not embrace it and be impulsive?
Here are eight ways you can be impulsive on the road (as well as at home for that matter) to expand your horizons and get the most out of travel (and life):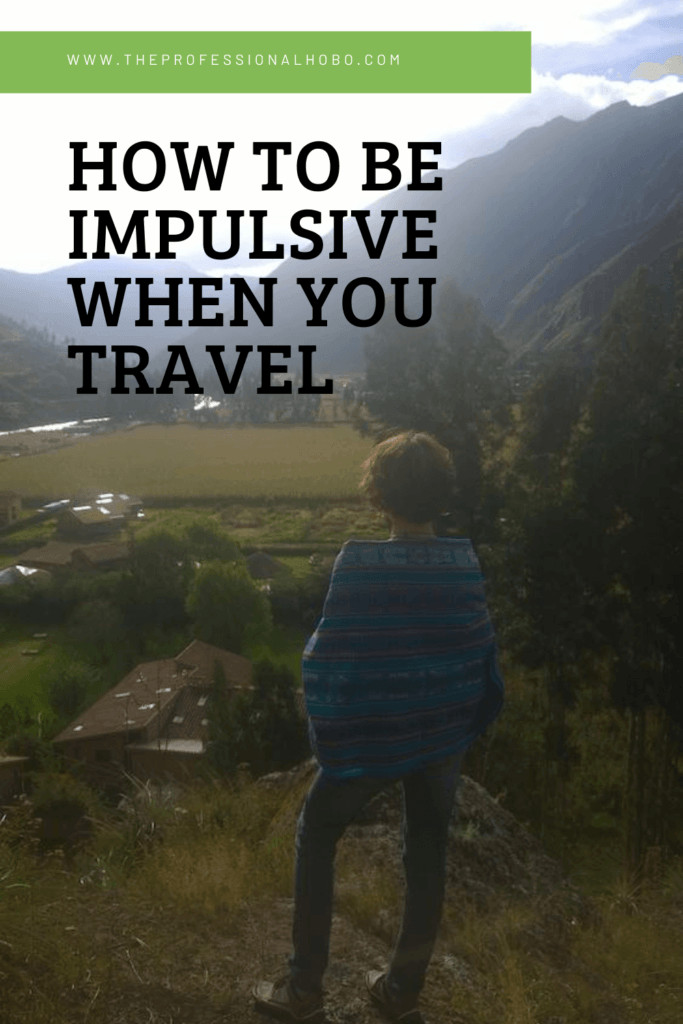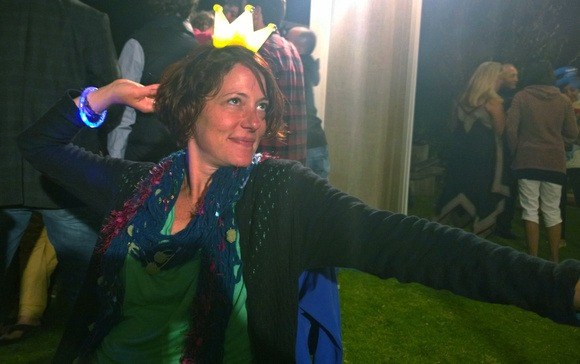 This post was originally published in 2014. It has since been updated for accuracy of links and content.


Do Things you Wouldn't Normally Do
When I was in Canberra Australia, I walked by a derelict encampment that was billed as the Australian Aboriginal Tent Embassy. When invited in by a woman who looked a few sandwiches short of a picnic, I hesitated…and then went in. I spent an enlightening afternoon with her, during which I had preconceived notions challenged, and was reminded that judging a book by its cover is rarely a good idea.
Read more: The Australian Aboriginal Tent Embassy: A 38 Year Protest


Take Action
In northern Thailand in 2008, my partner at the time and I had a close brush with a natural disaster, when Cyclone Nargis blew through Burma and left two million people without food, shelter, or water. Being so close to the event hit us hard, and we hatched a small plan to rent a truck, fill it with water, and drive it to the border where an aid worker could take the water to those in need. It wasn't much, but it was something we could do right then and there. 24 hours later with some Thai connections, our small plan exploded into starting an impromptu NGO that got international attention.
One of the terrific benefits of this endeavour (aside from doing some good for the cyclone survivors, was that we made some very special inroads into Thai culture, making local friends who we'd never have met if it weren't for the work we were doing.
Here's one of the news stories covering our efforts: CBC News Coverage
Less than a year later, we found ourselves in the middle of Australia's worst-ever natural disaster: the Victorian Bushfires. Being evacuated from our house and relying on the kindness of friends and strangers for over a month, we put our efforts into managing the warehouse that received and distributed the truckloads of donations that were coming in from all over the country for the fire survivors. My own daily diary recount of the events of the fire were archived by the National Library of Australia as "a piece of history".
Read more: Victorian Bushfire Diary: Day One


Try a New Food or Drink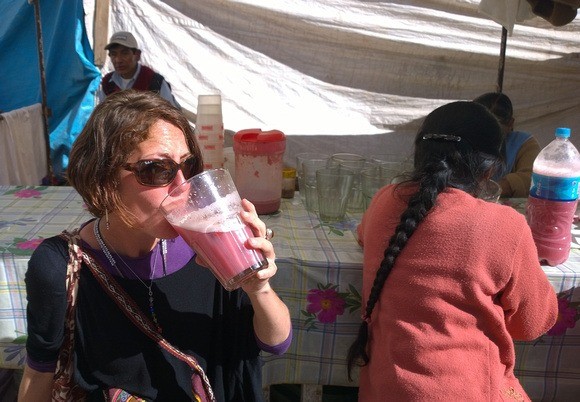 I have adventurous tastebuds and a relatively iron stomach, but even I can squirm at the sight of foods that are totally foreign to me. On my first-ever overseas trip (to China, when I was 18 years old), at a traditional Peking Duck dinner I was presented with fried scorpions. Being none too thrilled with scorpions while alive much less dead, I didn't try them, and have spent the last 20 years regretting that moment.
Since then, I've learned to try just about any foreign food or drink I can, especially if it's a local specialty or national food or drink. Some of my new favourite foods have come from the experience. One example of a new favourite food of mine here in Peru is Chilcano: a ceviche-based soup that looks remarkably like dishwater but tastes nothing like it.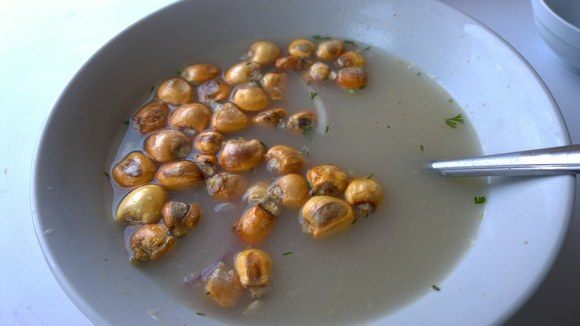 Dance Without Caring What Other People Think
When it came time for la hora loca at a Peruvian wedding I attended, I wasn't even given a choice: I had to join the festivities, during which there was no room for spectating. For one crazy hour, I lost my mind on the dance floor, and loved it.
Read more: Attending a Peruvian Wedding


Listen to Your Inner Voice
When I was wandering the streets of Spain, I saw a doorway to some sort of tiny art gallery that inexplicably mesmerized me. Although I felt shy and had somewhere to go, I stepped out of my comfort zone to step into the world of an eccentric artist who made my day.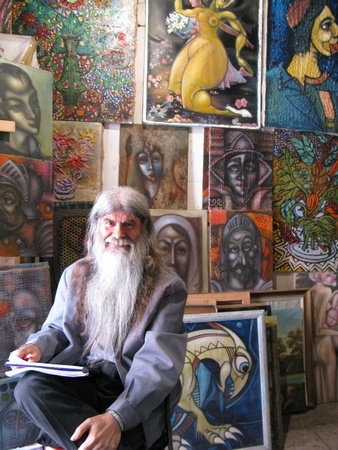 Read more: Encountering Toro Bravo, the Artist


Do Something Differently, Just Because
When I arrived in Prague during the Ultimate Train Challenge (which you can read about in my book), I was already pretty dazed and confused, but for some reason I decided to up the ante by going out for the night without my purse. I also happened to be penniless, a wee bit drunk, and totally unaware of what the night – an impulsive exercise in itself – held in store. It was a night to go down in my travel history books.
Read more: Naked in Prague at Night


Accept Invitations
Twice since I started traveling full-time, I've received random invitations to film travel television shows. The first one was while I was in Australia, and a relative stranger emailed me to go to New Zealand and be the "featured travel expert" on his show. I was promised that my expenses and activities would be covered; all I had to do was get myself to Auckland. Too good to be true? I wondered if it was.
With nothing more concrete than this email, I went out on a limb and flew to Auckland. The offer was bonafide, and resulted in one of the craziest (and most amazing) weeks of travel….as well as making some lifelong friends that inspired me to live in New Zealand for almost a year thereafter.
Read more: A Week-In-The-Life of The Professional Hobo, Shooting a TV Show in New Zealand


Join an Impromptu Conga Line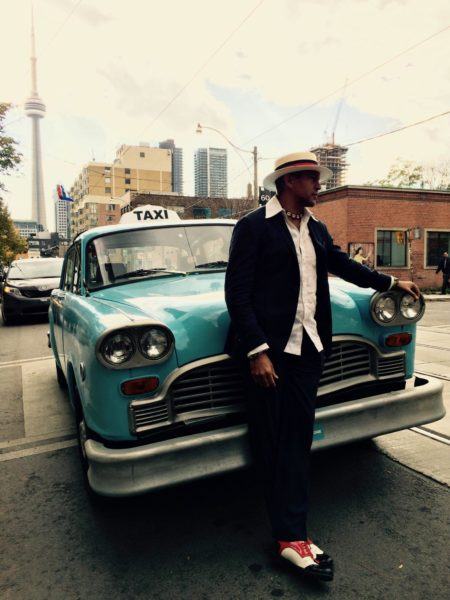 Just recently in Toronto, a Cuban taxi and driver changed the lives of a few passengers, who were open-minded and impulsive in the true spirit of travel. He pushed some of them beyond their comfort zones by doing as the Cubans do: taking extra passengers, stopping in random places, talking to strangers, and more. Those who embraced the experience ended up having impromptu musical experiences in the back of the taxi, joining conga lines, and more.
The best part? They got a free Cuba vacation with Air Transat Holidays for being such good sports!
Here's a fun video of the experience:
Click here to watch it on YouTube


Travel, and Other Leaps of Faith
Above is just a random selection of experiences I've had since packing up my stuff in 2006 to travel full-time. There are so many more in my repertoire; amazing (and in some cases life-changing) experiences that hinged on a mere moment in time when I could decide to play it safe, or be impulsive and take a leap of faith. The latter has rarely served me wrong.
Share your own impulsive travel story in the comments!