Here in Peru I've had a chance to tap into a few Peruvian ceremonies, such as that of the despacho. More recently I completed a Munay-Ki workshop – a transformation; an initiation and receiving of rites that has the potential to change my life, and the lives of many others.
This post was originally published in 2014. It has since been updated for accuracy of links and content.


What is Munay-Ki?
Coming from high in the Andes and originating with the Shamans of the Q'ero nation (descendents of the Inka), Munay-Ki is a derivative of the Quechua term meaning "I love you". It is a series of nine rites that are transmitted from person to person, tapping into a lineage of wisdom keepers, seen and unseen.
They are given as the next step in the evolution of humanity, intended to shift and elevate human consciousness and to help us adjust to and integrate the universal changes that have been upon us since 2012 – not coincidentally the end of the Mayan calendar, as well as the beginning of a period of great unrest and transformation for many of us. (Remember when I wrote about 2013 being the worst year ever for me)? Yeah, that's not a coincidence.)
According to Munay-Ki.org: 
The Rites of the Munay-Ki transform and upgrade your luminous energy field. They are energetic transmissions that heal the wounds of the past – your karmic and genetic inheritance. They re-inform your DNA, enabling you to grow a new body-one that ages, heals, and dies differently. The Munay-Ki is your invitation to dream an entire new world into being.

Receiving the Munay-Ki Rites
The nine Munay-Ki rites are transmitted in a variety of ways (differing by rite, and in some cases differing by the practitioner); many of the rites involve a forehead to forehead energetic transmission that is very powerful.
Each of the nine rites has a different focus; one integrates different Andean archetypes (such as the serpent, puma, hummingbird, and condor) into each of the chakras. Another rite activates the bands of power (similar to the aura) to make us stronger and enhance our protection. Another connects us to a lineage of healers and enhances our own ability to heal (ourselves and others), and others yet connect us to luminous beings and recode our DNA.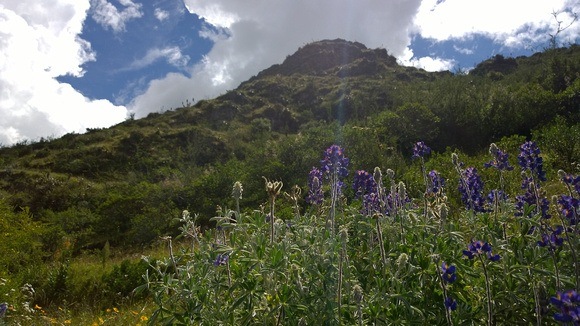 Faith, Energy, and Skepticism
This may sound a little too "woo-woo" for many people, and I myself battled a healthy dose of skepticism during the workshop. Although I meditate, I don't tend to receive messages from star beings (are there even star beings? I don't know), nor did I have the sort of revelations that some other workshop participants had. Although I have the ability to sense energy and I believe in an element of spirituality that goes far beyond what we can see (and often comprehend), I am also firmly of this planet.
Having said that, I've also dabbled in energy work before; I'm able to practice Reiki healing, and I've even had the amazing occasion to visit another dimension (with the aid of some powerful psychedelics taken in a setting with spiritual as opposed to recreational intentions). But it's still work for me to keep the faith that this isn't all just a load of crap.
However even in my little world, I must acknowledge that my writing is often a form of channelling. Sometimes I'll read something I wrote years ago, and I don't even recognize it as my own. When I'm in "the mode", words pour out of me at an alarming rate; words that I'm not always sure I can take credit for writing so prolifically, eloquently, or prophetically. (Not to toot my own horn, but sometimes, I write really good stuff).
Most spiritual things are based on faith. And in my life, when I've exercised faith (even responsible faith), amazing things have happened. I've written quite a few times about serendipity and opportunity, and even the magic that brought me to Peru was just that: magic.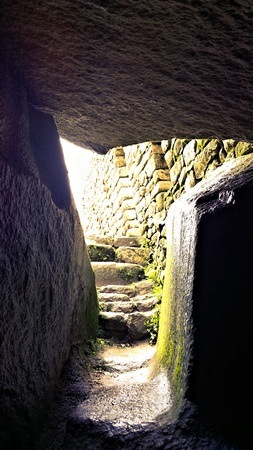 Integrating the Munay-Ki Rites
So it's with this balance of faith and skepticism that I now have the nine Munay-Ki rites working on and in me. I also have the ability to pass the rites on to others, and even to teach people how to initiate others themselves.
What I'll do with these rites, only time will tell, as I allow them to "do their thing" and integrate with my consciousness and daily life.
But I can tell you this much: when I came to Peru, I was pretty much a shattered woman, beaten down by a variety of horrible circumstances, and on anti-depressants. I've been off the meds for a while now (for a few reasons – see the addendum at the end of this article), and I'm considerably more confident and happy in myself, not looking to outside forces to complete or satisfy me. It has taken (and continues to take) work, a commitment to growing beyond fear and victimhood, and it's still a process.
But all this is part of life's adventure. We've got one shot on this planet; it's worth honouring our bodies, our spirituality, clearing out the psychic sludge of our past, and moving beyond….to wherever our lives might take us. The biggest limiting force in our lives is ourselves.
I choose options, not limits.
2018 Update: Since writing this article, I apprenticed with a Shaman in Peru for almost two years, and later worked as an assistant in Ecuador. For more information about these adventures, check out Learning to be an Ayahuasca and San Pedro Shaman.