Jon and Kach Howe (aka Mr. and Mrs. Howe) are a married couple who have been traveling the world together since 2013. They met while backpacking in Laos and quickly decided to start a life of adventure together and visited over 80 countries on every continent, including Antarctica. They spent two years living and sailing in the Florida Keys and the Caribbean on their previous sailboat S/V Empress with their two cats, Captain Ahab & Little Zissou. After four years of adventure travel, they moved and bought a Stonehouse Villa in Herceg Novi, Montenegro to start their new Expat Life with their cats.
This financial case study was originally published in 2015 while they were still backpacking around the world. So I asked them to give us an update as to how their lives and careers have changed (which, spoiler alert – is pretty dramatically)!
ADDITIONAL NOTE: While this update was published in early 2020, their lives have changed dramatically again! Jon & Kach are now separated, and Kach is the sole owner of Two Monkeys Travel. Check out this interview I did with Kach in 2022, where we discuss what it has been like to go through a very messy breakup (with tips for other people to prevent some of the worst of it), as well as Kach's mission to visit every country in the world, and now to help people come to live in Montenegro, her chosen home. Kach Howe: Philippines Passport Travel, $ Tips, Montenegro Residency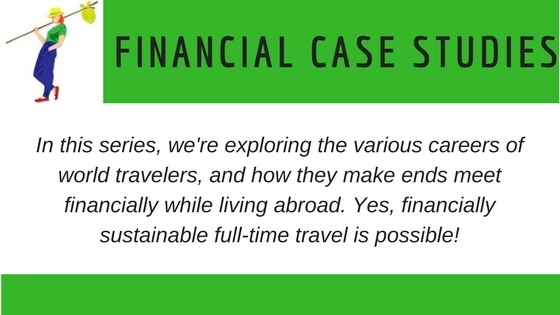 Where have you traveled to?
2015: We've been to Thailand, Laos, Cambodia, Vietnam, Singapore, India, The Maldives, The UK, Croatia, Peru, Bolivia, Chile, Costa Rica, Nicaragua, Panama, Colombia, and Brazil.
2020: We've already traveled together to 80 countries on all seven continents but Kach has traveled solo to and reached 143 countries using her Philippines passport.


Please describe what you do for income.
2015: We both started out teaching English in Hanoi Vietnam, but when we traveled around India, we trained as yoga teachers and massage therapists, specializing in Ayurveda therapy. When we moved to Peru, we taught private English classes and turned the spare room of our apartment into a massage therapy room. In October 2014 we started to take Two Monkeys Travel more seriously and it started to generate some income for us, as well as simply supporting our travels.
2020: We now have different websites aside from running our travel and immigration consulting company that is registered in Montenegro.


How many hours per week do you work on average?
2015: When we taught English in Vietnam we worked about 30 hours per week each and lived an extremely good life. In Peru our combined teaching and massage hours were about 45 to 50 hours per week, but with the website this jumped up to 16 hours a day!
Now that we're traveling again and our only income is the site, we do our best to only work half of a day maximum and spend the rest of the day exploring.
2020: Thankfully, we now have four full-time staff helping us with the online work but when I'm not traveling then I still work eight hours per day. Whenever we're traveling then I only reply to emails. Jon is also not working on the blog anymore as he was busy managing our sailboat for two years and more recently our house renovation.


How much money do you make?
2015: We haven't yet had a full year of income from Two Monkeys Travel, but right now we would be earning an average of $30K a year, spread across various indirect advertising – like sponsored posts – affiliate sales, freelance writing and product sales.
(See also: How to Start a Travel Blog)
2020: We make five-figures (Euro) per month from our various sources of income. Sorry, we are not keen on showing our income anymore since we have a lot of friends / family reading this and for tax purposes.


Do you make enough money to support your lifestyle?
2015: Our lifestyle is something else that changes constantly, depending on whether we are traveling and where we are traveling. We generally make more than we spend, so we put some aside for our future plans.
2020: Thankfully with our blog and proper budgeting/saving, it helped us to have a sailboat and sail around the Caribbean for two years. Last year, we were also able to buy a 700 sq.m. property with a beautiful Stonehouse Villa in Montenegro. We paid it full in cash.
Nora's Note: I lived on sailboats in the Caribbean for three months. It's a lifestyle unto itself!


What is your vision for the future of your lifestyle on the road?
2015: We probably have another year or two of traveling before we decide to settle in a place for a longer period of time. We plan to buy a piece of land on an island to build our own Yoga and Ayurveda retreat, so we can get married and have a family in paradise.
2020: This is funny, we finally settled down in November 2019. We're still traveling but finally found a home. Not in an island but along the beautiful coastal town of Herceg Novi, Montenegro. It's still a paradise since our house is up in the hill overlooking the whole Boka Bay.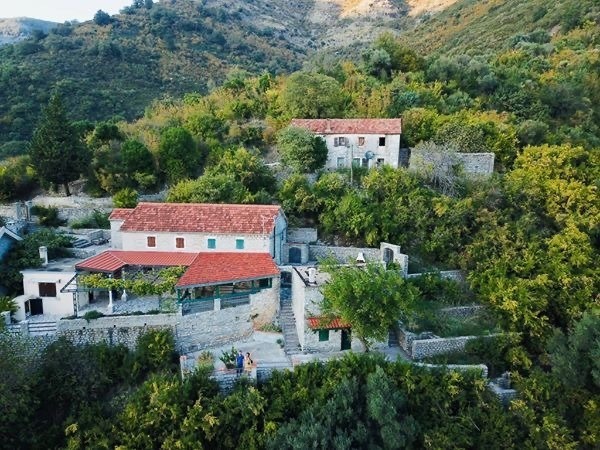 Any advice for the aspiring traveler about living and working on the road and managing finances?
2015: Be prepared to adapt to a variety of situations, economies and markets, unless your income is based entirely online. If you plan to work in each place you visit, then it's practically essential to have more than one skill that can be used to create income.
2020: This is the same advice! Also, how much you save is more important than how much you earn! The nomadic lifestyle is great but at some point, you'd want to settle down and you'd want to do it better than the old lifestyle you left behind.
See also: Financial Planning for Travelers and Digital Nomads