Planning for the Ultimate Train Challenge has been a monumental effort, and a team effort at that. Our motley crew of three travel bloggers have been hard at work in coordinating schedules, attaining visas, planning our routes, coordinating charity fundraising efforts…the list goes on.
To make it manageable, we've broken down the journey into chunks. The most formidable chunk we're planning around is our journey on the Trans-Siberian railway.
(Note: This post was originally published in 2011, as the Ultimate Train Challenge took place in September 2011. The content and links here have since been updated for accuracy).
Want to cut to the chase? Here's my diary of the Trans-Siberian railway experience, and here's the video!


The Trans-Siberian Railway
The Trans-Siberian railway actually runs a number of routes, but the basic geography ranges from Moscow to East Asia. It's the longest railway in the world.
We'll be taking the route that runs from Moscow through Manchuria, ending in Beijing. It spans 8,986km (5,623 miles), and will involve 145 hours and 37 minutes of straight train travel (just over 6 days).
Yes, we are suckers for punishment.
I'm actually quite looking forward to this leg of the journey. It will likely be our first chance to spend some time together after we scatter through Europe from Lisbon on September 1st, and I love meeting and sharing ideas with other travel bloggers and location independent entrepreneurs.
And to experience such an epic journey in the company of three other awesome people? No better way to do it.
(I just hope nobody has any obscenely bad habits or irrational body odours; we'll be sharing a relatively small compartment for the trip. I can just see the twitter stream now, god help us all).


Getting to Moscow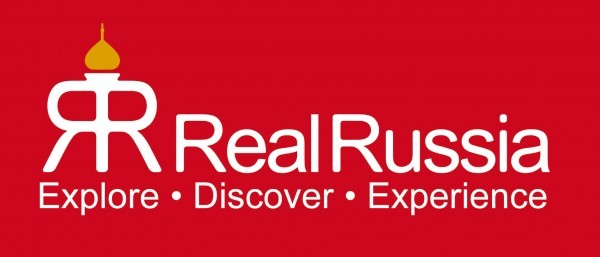 We've partnered with Real Russia for our Trans-Siberian journey. But their help has extended far beyond just getting us train tickets. Both Jeannie and I ran into some complications with our Russian visas and the logistics of getting to Moscow in time to board the Trans-Siberian, and the folks at Real Russia provided invaluable information and advice.
Basically we both have just one day to enter the country and get to Moscow in time to meet up with our other Ultimate Train Challenge compadres and board the Trans-Siberian. Moscow isn't exactly a border town, and Russia is known to be pretty sticky about adhering to visa start dates – to the minute.
Luckily, through the Real Russia website, I found a train that leaves Kiev (Ukraine) in the evening, and crosses the Russian border just after midnight – on the day our Russian visas commence.
Whew – let's hope this train doesn't run early.


Real Russia
I don't have to say this (!), but I've got good things to say about Real Russia. They're a specialist travel agency based in London with offices in Moscow and Volgograd. But no matter where you are, they'll help out with booking travel, tours, and accommodation in Russia, as well as applying for visas.
I particularly enjoyed searching train timetables and travel options through their website, which was easy to navigate and provided me with exact arrival times to locations (like the Russian border) throughout trips.
(Here are my other favourite travel websites for researching and booking stuff).
And they've been very helpful to all of us in providing information and tips for our visa applications and specific questions.


Next Task
With the Trans-Siberian being the longest and most pivotal part of our trip nailed down, it's time to work out the rest of this mammoth journey. I have to figure out how to get from Lisbon to Kiev (more on that soon), and from Beijing to Saigon (in record time).
Any suggestions for my European part of the journey are welcome at this time – I'm pretty much wide open.
As train enthusiasts, and as one of the largest providers of Russian train travel and Trans-Siberian and Trans-Mongolian tours, Real Russia saw the Ultimate Train Challenge as an important event to be involved in; and provided the bloggers' tickets from Moscow to Beijing, as well as offering visa support documentation and advice throughout the whole application and booking process.