After nine months (on and off) living in relatively rural Ecuador, and ultimately three years living rurally in South America, I landed in the very NOT-rural Tokyo for a two month house-sitting gig. Just a few days after arriving, I met a friend who took me to Shibuya Crossing – an iconic experience in this iconic city; throwing myself into the deep end of Tokyo, which is the most populated metropolitan area in the world.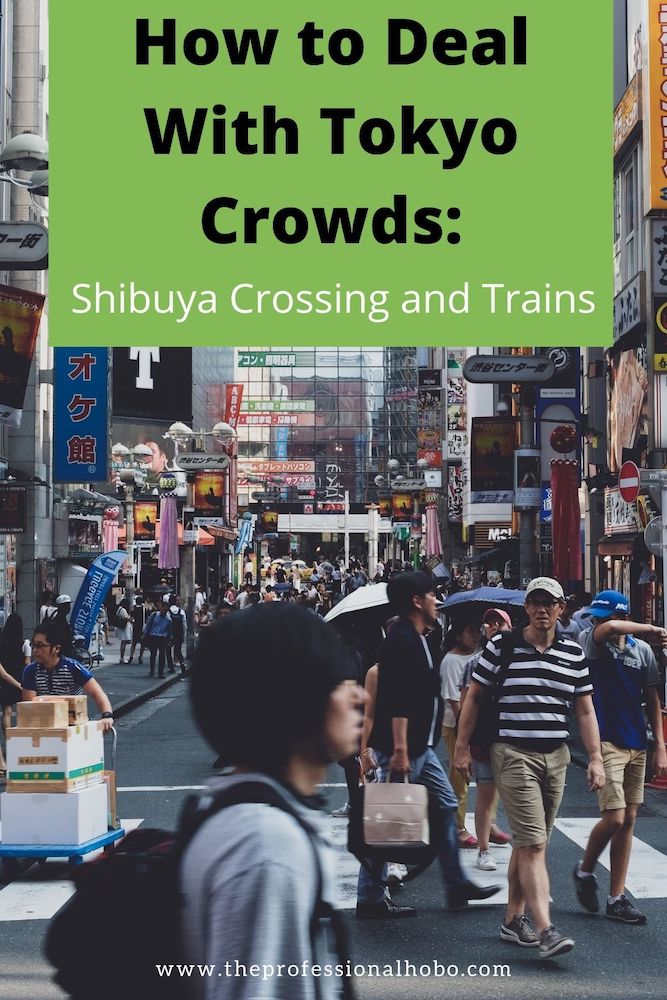 This post was originally published in 2017. It has since been updated for accuracy of links and content.


Visiting Tokyo is a bit ironic for me; a woman who claims to not like cities very much. But Japan as a country has long fascinated me, and the enticement was not only free accommodation, but also that my home in Tokyo would be in a suburb outside of the chaos of the main city. The promise of a quiet neighbourhood with parks and green space (and a house with a yard!), yet still in the thriving city of Tokyo, was enough to get me on the next plane.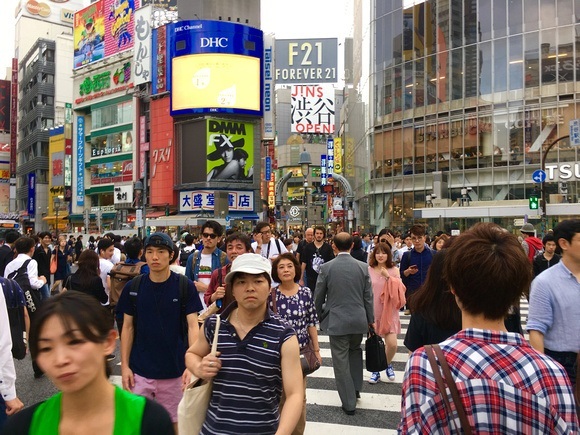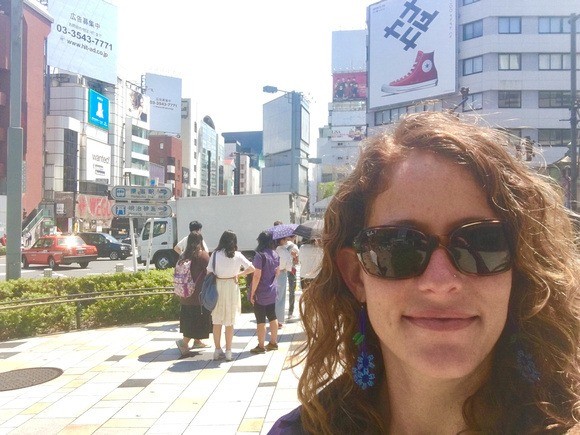 Riding the Train in Tokyo
The train is the way to get around in Tokyo, and once you figure out the system (which was easy thanks to the tutorial I got from the homeowners I'm house-sitting for), it's a relative breeze. It ain't cheap; you pay for distance traveled, so most trips for me range from $5-10 each way, which is an admitted downside to living in the suburb where I do.
The Tokyo metro system is vast and complicated, so much so that I have an app on my phone which is my bible to tell me how to get where I'm going, how long it will take, and how much it will cost. Depending on where I'm going, it can take an hour to reach downtown Tokyo from where I live.
I experienced my Tokyo train hazing on my day of arrival; I took the airport bus to Kichijoji station (a trendy neighbourhood in Tokyo, home to Harmonica Alley) where I met the homeowners who took me (via two trains) to my new home. Being rush hour, the trains were packed beyond full.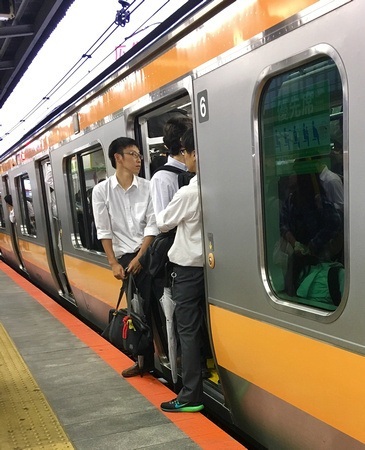 After squeezing impossibly into an already-full train, I sighed with relief that me and all my luggage made it on-board. Suddenly, a giant push came from behind and I was launched into the middle of the car as another half a dozen people were wedged onto the train, tripping over my luggage and unable to move or adjust. I should have fallen over since I was barely touching the ground at that point, but instead I was held upright by the crush of people on all sides of me.
I should have been claustrophobic, annoyed, and even a bit scared. Instead, I was grinning from ear to ear. I just experienced Tokyo's famed crowded metro trains, replete with uniformed pusher-man!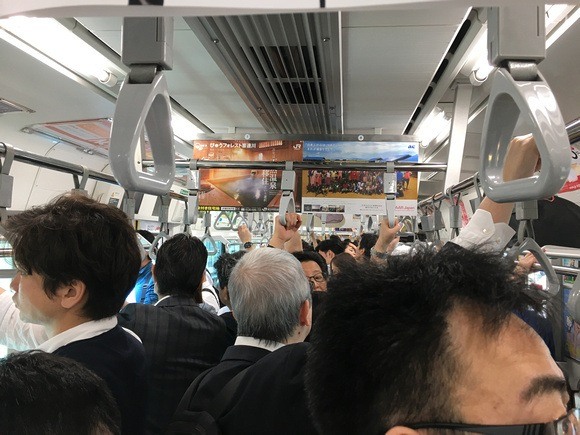 My Fearless Shibuya Crossing Guide
So, my three-train adventure to Shibuya crossing in Tokyo was, by contrast, a relative breeze since I wasn't laden down with everything I own.
I met my friend Turner of Once a Traveler (a long-time writing colleague who currently lives in Japan) at Harajuku, a neighbourhood near Shibuya crossing and one of the many upscale shopping districts in Tokyo. (We'll hear more from him about life in Japan in a future vlog episode).
From there, we walked to Shibuya crossing.


Shibuya Crossing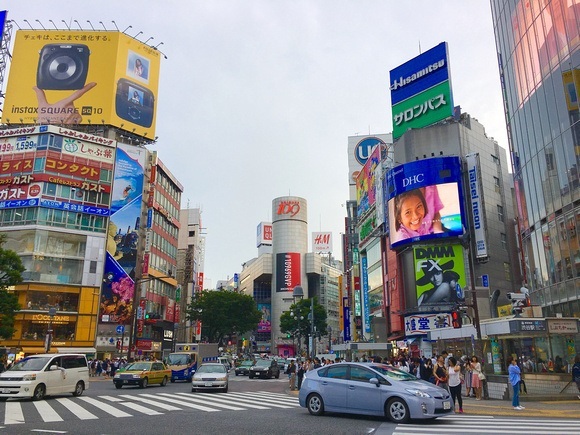 Shibuya itself is a shopping district surrounding Shibuya station (one of Tokyo's busiest railway stations). It's great for people-watching; people are dressed in every way imaginable, from kimonos to anime costumes to high fashion to styles I can't even fathom, much less describe.
But Shibuya crossing is the heart of the action. It's the busiest intersection in the world; a multi-way extravaganza that, every few minutes when the lights turn red, fills with over 1,000 people (at peak times) crossing in every direction.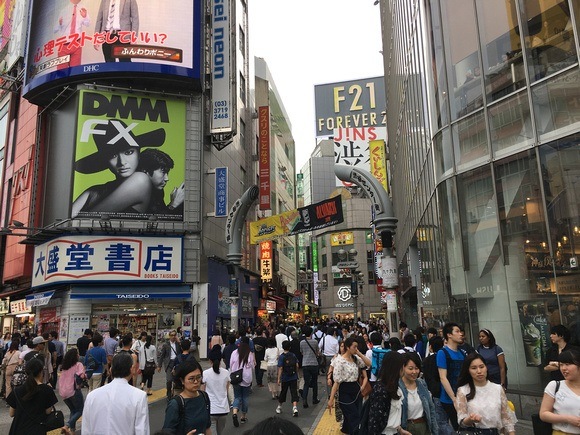 In my mere six hour trip into the city to see my friend Turner and visit Shibuya crossing, I saw and/or made bodily contact with more people than in the previous six months of living on my little mountaintop in Ecuador. And you know what? It was awesome.
Here's a little video of my experience, taking the Tokyo trains to Harajuku, meeting up with Turner, and then fearlessly launching ourselves into the very middle of Shibuya crossing.
Can't see the video? Watch it on YouTube here.