Here is a list of perfect gifts for the traveler in your life. From small items to expensive technology, there's something to fit any price range. I didn't just pick each item out of thin air though: there is a method to my madness. I either own it (and love it), have owned it (and loved it so much that I've destroyed it and want more), or I want to own it (and hence have been researching the crap out of it).
So without further ado, please use this random list as a guide, and enjoy shopping for the traveler in your life!
This post was originally published in 2009. It has been updated for accuracy of links. If you click on the product links in this post, I will receive a small commission on anything you purchase. This doesn't affect your price. Thank you for your support!


Things I Own (and love)
SteriPen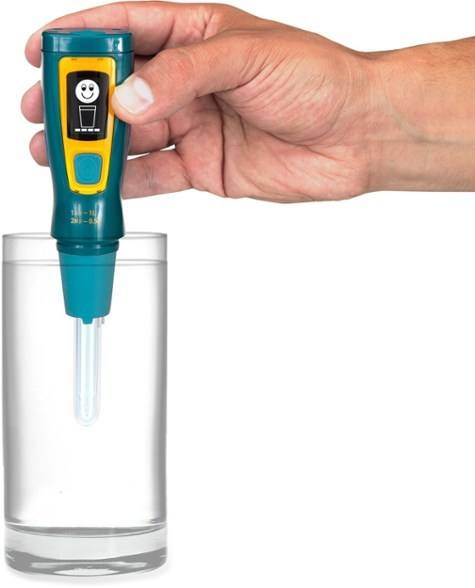 I wrote about the SteriPEN in all its glory, after traveling through Asia for 6 weeks without drinking bottled water. The money (and plastic) we saved was incredible. It has more than paid itself off; every time we use it from here on in is gravy – for our pocketbooks, and for the world (which is already drowning in plastic garbage).

See also: How to Get Clean Water Around the World


Travel Journal
I have also sung the praises of the Travel Journal in the past, as an awesome piece of travel gear. I may be old fashioned, but there's something about the plain old pen & paper that brings out creativity. Without my journal at my side, I could not have written the Victorian Bushfire diary, which was archived by the National Library of Australia as a little piece of history.
You don't have to be as ambitious with your travel journal! Just have fun, and see where it takes you.


Waterproof Bags (Dry Bags)
As long as you get lightweight ones, these waterproof Dry Bags are great for separating items in your pack. (I like to organize this way, so I don't have to sift through loose belongings to get to what I need). They take up almost no room, and add additional levels of protection against toiletry leakage or pervasive humidity. We especially like them for our electronics when we are in tropical climates.


Headlamp
Absolutely invaluable to us throughout all kinds of travel have been our Headlamps. They're compact and light, and so useful in so many ways. I use mine almost every day, and it never leaves my purse.


Travel Towel
Where, oh where would a traveler/camper/outdoorsy person be without a Travel Towel? They're perfect: they are lightweight, they come in different sizes of super-small, they absorb way more than you would ever expect them to, then dry way faster than they should considering how much water they just absorbed. In short – they're magic!


Really Flat (Folding) Bowls, Plates, Cups
I was introduced to folding plates, bowls, and cups while camping in Canada, and we brought these nifty folding plates and bowls around the world with us. They are incredibly lightweight and flat, and can tolerate both hot and cold foods. The cups in particular are quite the feat of impossible-ness – I mean seriously: a folding origami cup? That works? (Yes).
Although they're not entirely practical along the backpacker trail (where most hostels provide full kitchens with dishes), they come in quite handy while camping, and have indeed proved to be invaluable to us a few times whilst traveling too (ie: while eating street food in Asia and trying to avoid the use of disposable plates).


Things I Have Owned
(and Want Again, or Want More of)
Passport Wallet
I have a Passport Holder and love it, but it's a touch bulky, and it has no neck strap for ease of use in airports. A friend just received one as a gift that's absolutely perfect – protective and water-resistant, yet light and flexible. It's not quite the one pictured, but it's close.


Icebreakers
Icebreaker is the name in merino wool clothing. They use the best of the best wool (believe it or not, Armani gets second pick over these guys!), the design is great, and most people in the outdoor industry sing their praises. I like the one pictured here, which has all the bells & whistles of a great piece of gear.
It may be a touch costly, but it will last, and ultra-light packing gurus endorse it.
Our Icebreaker tops (they have bottoms/socks/hats/jackets too) have proven themselves to us over and over again:
They don't stink when we wear them lots and don't get to wash them so much
They protect us against fire
They keep us warm when we get wet
They're lightweight
They dry quickly (good for hand-washing)
They're super-comfy, and stylish enough to wear just about anywhere
I LOVE the holes for your thumbs (only on some shirts), to keep your wrists warm


Mini Video Camera (Go Pro)
I haven't pulled the trigger on this one yet, but I've long been toying with getting a Go Pro. It's just so darn small and so darn cute, and great in all scenarios, wet and dry.