During my week of traveling the Florida Keys from Key West right up to Miami, I met a lot of people, almost all of whom are supplanted from somewhere else, but who now call the Keys home. Here are their stories, which explain the multi-faceted magnetic appeal of the Florida Keys & Key West.
This post was originally published in 2014. It has since been updated for accuracy of links and content.


The Key West Community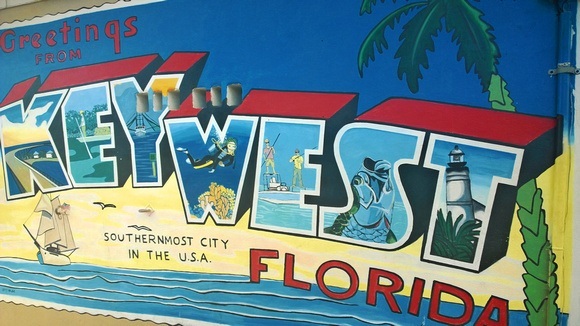 Key West in particular has its own unique flavour; it's the only place in the Florida Keys that you can reasonably live (or travel around) without a car, which in turn attracts a more bohemian crowd from a variety of financial and social backgrounds – all of whom live in symbiotic harmony with both each other, and with the throngs of tourists.
Unlike most other tourist towns I've visited, Key West locals (most of whom are from somewhere else anyway) embrace tourists. Tourism not only represents their income, but also their entertainment; thus you would be hard-pressed to find a "locals only" establishment, nor can you find any of the dissension towards tourists that is usually prevalent.
Said one friend, "Key West is a live and let live kind of town".
Key West is also referred to as the Conch Republic (with people born in Key West referred to as "conchs"), and was actually a republic – it's own country – for one whole day in 1982. Although it's only two by four square miles in size, I'm a wee bit disappointed that they couldn't keep their independence; it truly is a unique and special place that deserves special recognition.


Carol and Zero: Visited and Never Left
Carol's story is more the norm than the exception. She visited from Minnesota over 30 years ago and never left. When asked why she loves Key West, she came up with a sentence full of complementary and contradictory terms, including "warm, funky, palm-tree-hippy-ramshackle, Cuban community".
And that was all off the top of her head said with rapid fire enthusiasm. If given more time to come up with an answer, I'm sure she'd have included yet more adjectives.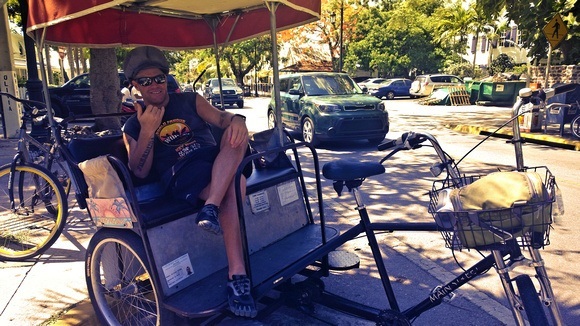 Zero, a guy I used to live and work with in Hawaii (and was thrilled to catch up with in Key West), was a wealth of information when we met up for a quick tour on his Bike Pedicab. He spoke of the "salty pirate feel", discussed how easy it is to make money (for those who have even a moderately enterprising spirit and can control their partying), and described the "frontier feel" Key West has due to being (quite literally) at the end of the road.
And despite the harmonious relationship with tourists, Zero said he can always spot the locals; largely because Key West has a small town community feeling so familiar faces quickly become friends.
I absolutely loved Key West, and would return in a heartbeat. From the daily "sunset celebrations" in Mallory square complete with street performers and vendors, to the surprising amount of history, unique architecture, colourful vibe and Caribbean feel, it could even be a place I'd try calling "home".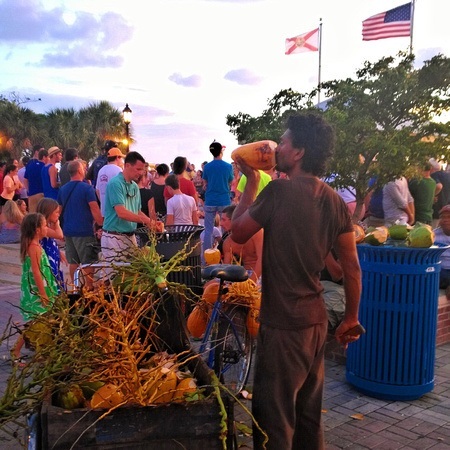 Traveling up the Florida Keys
After a few days in Key West, I traveled up the chain of Florida Keys and met more people with similar passion-infused stories, each settling in the Keys for different reasons.


Sarah and Rick: Nature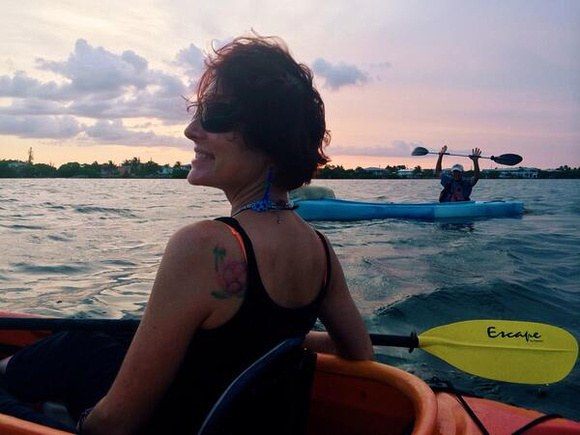 While going for a sunset Kayak ride on Big Pine Key, one of the guides, Sarah from Vermont, couldn't contain her enthusiasm for her relatively new life established in the Keys. She spoke of being surrounded by eco-minded people who all enjoy the ocean and nature in their own way.
Rick, an ethnobotanist from Connecticut, oozed passion for all things growing while leading a (surprisingly) enjoyable and informative tour of the Botanic Gardens at Kona Kai Resort. He studied and lived in many places (including a few places in Peru), and settled on the Florida Keys for its incredible lushness.


Captain Steve and 1st Mate Mitch: On the Water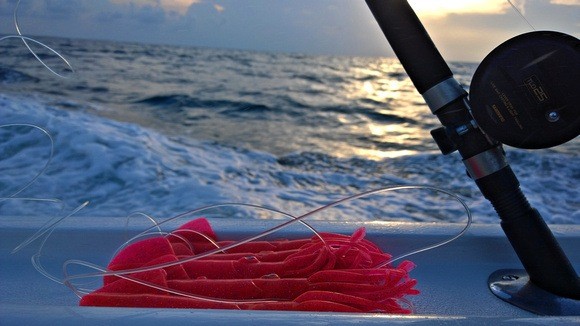 One of the main allures of the Florida Keys centres around fishing and boating (which stands to reason). While sport fishing, Captain Steve told me how he grew up on an Arkansas farm and lived and worked all over the US, but decided to "retire" to the Florida Keys to run fishing charters aboard his boat The Warrior. Although I chuckled at this hard-working "retirement" lifestyle of his, I also understood; for him this is a labour of love that has helped him reengage his life in a new way, borne of pleasure rather than necessity. His story was far from the only one along these lines.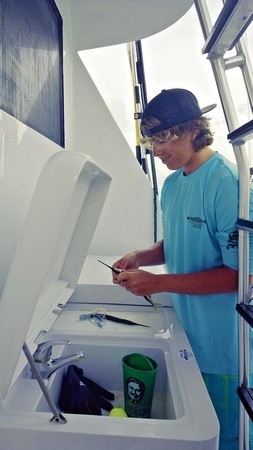 Steve's first mate for the day was Mitch, a 15 year old who seems as at home in the Keys as any native conch. He moved with his family from Chicago five years ago, after his father had a heart attack and they had to get away from the cold and stress of the north. "The weather, obviously!" was his response when I asked him what he loves most about life in the Florida Keys. (I'm pretty sure he also likes the fishing, given his obvious talents and job as the youngest first mate I've ever met).


The Multi-Talented Bret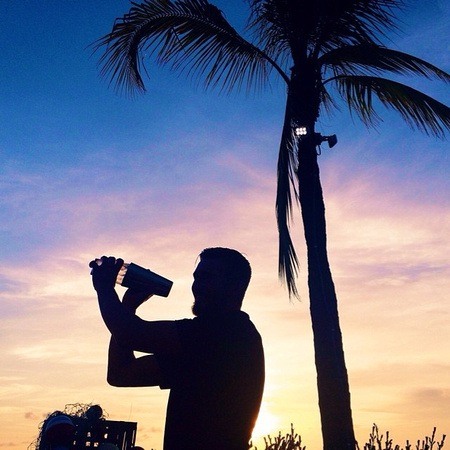 Aside from mixing epic drinks at Sundowners in Key Largo, Bret is studying to become a firefighter, has helped a friend set up a business, and I suspect he has a few other irons in the fire as well. Like Zero, Bret spoke of how easy it is to make money in the Keys, and said he loves the community feeling. "It's the island life; everybody knows everybody".


Ashley: Underwater Life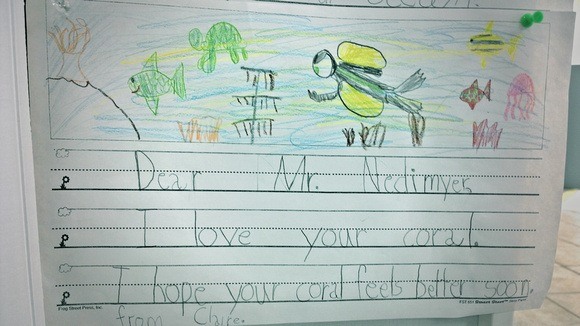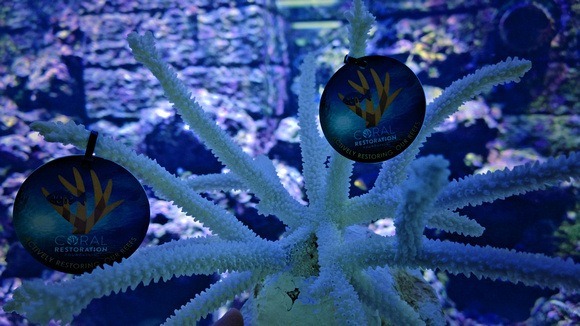 Ashley is from Colorado, and came to the Florida Keys after studying Marine Biology. She works at the Coral Restoration Foundation, which is restoring what is the third largest coral reef in the world – right off the coast of the Keys. She and the other employees, volunteers, and interns at the foundation have an obvious love of ocean life, and are doing their best to preserve and restore it to its former glory.


Thank You Florida Keys – and Inhabitants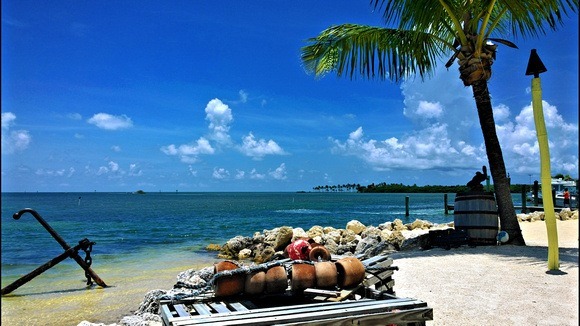 Between the "island life" community feeling, the great weather, lush nature, marine and boating life, bohemian feel, and Caribbean flare, a mere week was all I needed to be sold. I've visited a lot of places in Florida (like Hollywood, Santa Rosa, and 30A), but it was the Florida Keys (specifically Key West) that kept a little piece of my heart.