As some point if you've been on the road for a while, you'll need to visit your hometown. This isn't always an easy process, with reverse culture shock (yes, it's a real thing), dealing with evolving (sometimes dissolving) friendships, and an often over-full schedule of things to do and people to see.
After nine years of living on the road, I've distilled hometown visits down to a fine art. Here are my hows and whys: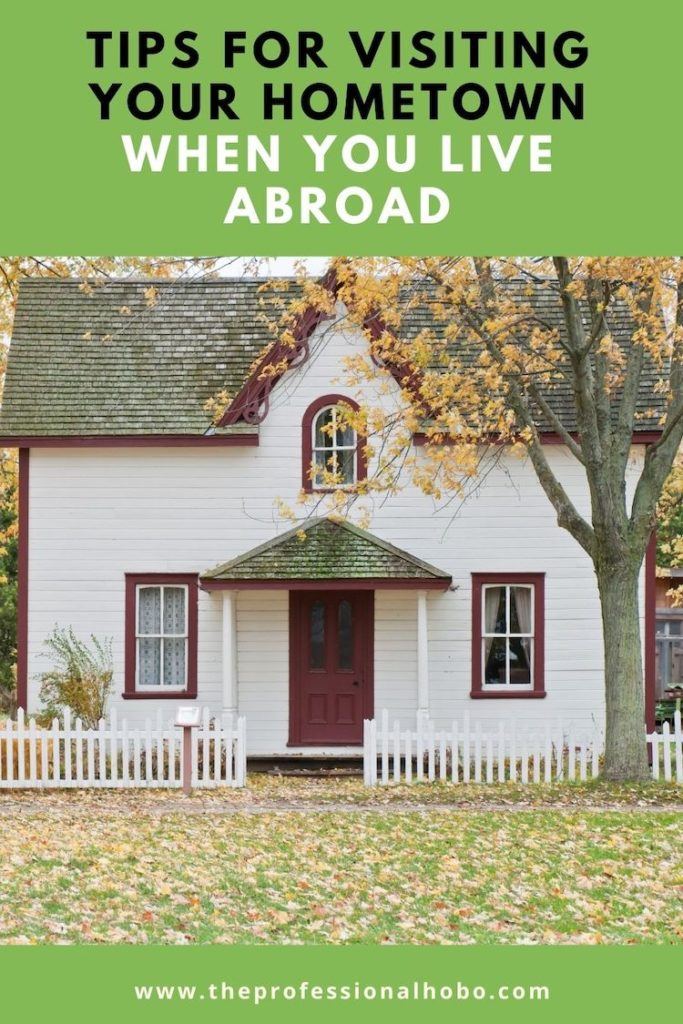 This post was originally published in 2015. It has since been updated for accuracy of links and content.


How to Visit Your Hometown
My trick: I only tell about five people that I'm in town. Because in my experience, no matter how long I visit for, it's never enough time. The first time I flew home after a couple of years of travelling full-time, I went for six weeks, thinking it was sufficient time to see anybody and everybody – including former business acquaintances and casual friends.
It wasn't.
I was run off my feet, and I departed having barely seen the people who are really important in my life – my family and lifelong friends. It wasn't fair to them, nor to me (who needed a vacation to recover from my hometown "vacation").
Ever since I was in a near-fatal accident in 2013, I made some decisions about priorities, and my "chosen family" are tops on the list. We may only see each other every year or so, but our mutual commitment to one another is strong. And we've all learned together that we don't need to live in the same city (or even the same hemisphere) to honour that relationship. So when I'm in town, these are the people I focus on.


Why to Visit Your Hometown
In the last few years, I've come to appreciate my visits home for new and different reasons. It's a great way to "check-in".
See, your hometown family and friends are (usually) the people you've known longest in life. As such, they can be a great contextual baseline for how you've changed and grown as a result of your travels. And because of the gaps in time between visits, changes are more evident and observable.
For me, not only can I see and honour how my own family and lifelong friends and have changed and grown over the years (and often in surprisingly similar ways to me, despite a world of distance – physically and otherwise – between us), but I can also see reflected in them (and through their feedback) how I myself have changed and grown. It's a great barometer for your life, and helps you make sure you're on the path you want to be on.
For example, a few years ago, I was in a rough spot, and was heading down a path that had some potentially ugly pitfalls. When I returned to Canada for a visit, my family and friends didn't overtly express their concern, but they also didn't need to – I saw it.
Over a year later after making some big changes, when I visited my hometown again, I saw just how far I'd come since my last visit. I was congratulated on how happy and peaceful and more together I seemed. At the time I was about to return to Peru to set up a home base, and it helped me confirm that that decision was a good one.
Another year later (this past August), I enjoyed my brief check-in with family and friends in Canada. I'm thrilled to see how they've made positive changes in their own lives (and how my worrying about certain people was unnecessary). And I'm also happy to see in their reflections and support that I'm continuing down the right path for myself.
So although visiting your hometown might seem a chore or a bore, if you're embracing a life abroad, it can also be just what the doctor ordered.