Solo travel is one of those things that terrify the uninitiated and embolden the experienced. While this happens at any age, solo travel over 50 exacerbates these feelings and experiences. To dig deeper into this, I chat with Janice Waugh, founder of Solo Traveler and expert on all things solo travel, including solo travel over the age of 50 (and 60).
Jump right into my Awesome Interview Series videos on YouTube here – and please give it a thumbs up, leave comments and subscribe!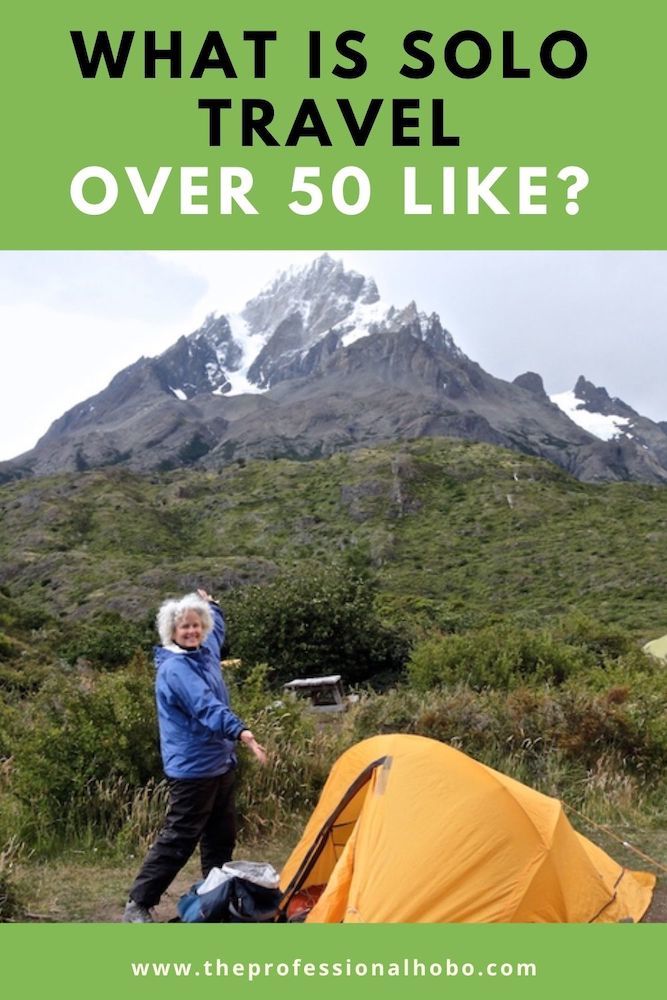 Janice Waugh, of Solo Traveler
Janice Waugh has traveled all her life, both solo and with other people. But when her husband died and her kids were out of the house, she realized that in order to continue to stoke her travel bug, she was going to be doing a whole lot more solo travel over 50.
That was in 2009, and concurrent to embracing her solo travel lifestyle ambitions, Janice founded Solo Traveler: a resource dedicated to solo travelers to fill a gap she discovered when she tried to research solo travel online herself.
She has since become the industry authority on solo travel, and is regularly interviewed and consulted by all the major media outlets. She even spoke at the Smithsonian Institute!
One of the things that makes Solo Traveler stand out is that she curates and publishes the only list of tours and trips for solo travelers with no single supplements (or at least low single supplements). This is huge, because single supplements can double the cost of a trip if you're not careful.
So, no person better than Janice to chat to about solo travel tips, the experience of traveling solo over 50, and what it has been like for her to found the remote business of Solo Traveler and to work online while traveling.
You can watch our chat below, or click here to watch it on YouTube.
You may also be interested in:
Pros and Cons of Traveling Solo, as a Couple, or as a Family
The Ultimate Packing List for Solo Travel


Solo Travel Over 50, and Other Things
Here are a few of the things Janice and I talked about:

Solo Travel Tips and Tricks
The double-edged sword of being responsible for everything as a solo traveler.
How solo travel improves your memory of a trip through active participation.
The distractions of traveling with a companion, for better and worse.
What solo travel is like as an introvert.
What it's like to meet and converse with people as a solo traveler, even despite language barriers.
How to ease into solo travel if you don't have experience.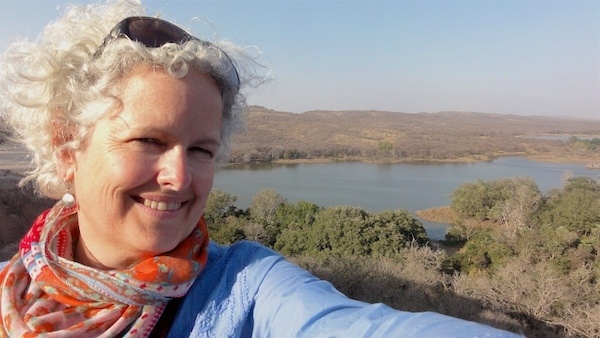 Solo Travel Over 50
How solo travel over 50 is different (or not).
How solo travelers over 50 are seen by other travelers, as well as by locals around the world.
The nuances of interacting with locals when you are an older traveler.


The Solo Traveler Website
How Janice came to speak at the Smithsonian Institute.
How she scaled Solo Traveler from a solo endeavour to incorporating a team.
What's included in the free email subscription to Solo Traveler; focusing on four distinct components.

Remote Work While Traveling Solo
The challenges of remote work while traveling.
How Janice and I deal with our emails while traveling (as compared to while we're at home).
The importance of a VPN, and thoughts on internet speed.
Why slow travel is important when working remotely.


If you're new to Solo Traveler, you might want to check out these winners:
The Wits and Wonder Travel Course
Solo Travel Society on Facebook
Benefits, Options, Destinations, and Safety for Traveling Solo Over 50