This photo of Snow in Australia was taken yesterday from our backyard…literally.
Although I'm a Canadian on a permanent mission to avoid winter, I've done a pretty crappy job of it.
This post was originally published in 2009. It has since been updated for accuracy of links and content. 


After summer in western Canada, I spent my first traveling winter in Hawaii. Now that was hardly a tough winter to endure – the only drawback to winter life in Hawaii was the lack of daylight hours that we all suffer from in the dead of winter. (And as somebody who has flirted with SAD syndrome for many years, daylight is actually quite important to me).
After a not-so-bad winter in the northern hemisphere under our belts, we traveled into the southern hemisphere, only to find ourselves charging headlong into winter again. We weren't sure what that meant in terms of climate, as our research revealed that Australia is a country of extremes and we had trouble deciphering where the extreme spots were and when they were actually extreme.
So as Canadians, we figured that nowhere in Oz is as cold or extreme as Canada is, and planned our itinerary anyway. It was much (much, much) colder than Hawaii, but still not as brutal as Canadian winters can be. (Then again, I never spent a Canadian winter in a camper van as we did in Oz – and nearly froze to death in so doing; all things are relative).
After enduring a year of solid winter (if not for climate, then for crappy daylight hours), we finally embarked on summer in Australia. Problem is, as soon as summer started, so too did the bushfires, and we spent the remainder of our glorious summer shrouded in smoke, STILL unable to enjoy the sun's healing rays!
And here we are, in the dead of winter again. What happened?!?! I feel like I've missed summer three times in a row. Poor travel planning? Possibly.
But here is the good news: Snow in Australia is not as psychologically disturbing as it is in Canada.
In Canada, snow is a pain. It stops traffic, causes accidents, makes walking almost impossible for the snowdrifts in the way and cars racing along the road covering you from head to toe with dirty cold slush. It is not romantic, cozy, fluffy, or any of those things that people who don't live in snow think it is. Unless you are far away from civilization, snow is pretty in Canada for about the first few minutes or hours, before it becomes a brown icy mess. And if you want to head out of the city to enjoy the snow, you still have to contend with adverse weather conditions, slippery roads, and poor light to get there.
Can you tell that I'm not a huge fan of Canadian winters?
So when I encounter all these Aussies who think the snow is really cool and get excited at the prospect of it falling, I consistently roll my eyes and explain how snow is far, far from a novelty for me.
But snow in Australia is actually a pleasant, pretty thing. It rarely if ever falls on the ground and stays, so it never gets dirty, icy, and ugly, nor does it pose additional hazards for motorists. In higher altitudes it covers the tops of mountains and plains, leaving the roads clear but cameras full of pretty pictures. .
So rarely in Australia do you have to contend with the snow in the course of a daily routine. Instead – it remains on the tree-tops and high-altitude ground, white and pristine. People will happily drive for hours to a place where there is snow so they can enjoy skiing, tobogganing, and snow play. Snow in Australia remains magical and beautiful.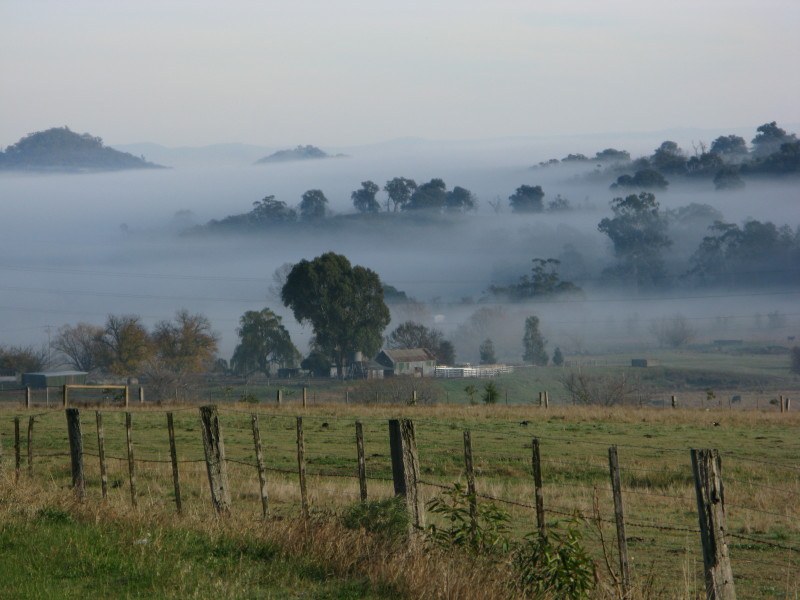 In fact, winter in Australia is teaching me – slowly and reluctantly – to enjoy winter again. Aussie winters in Victoria are when the grass is at its greenest, and the morning fog dances with the trees, slowly dissipating to reveal beautiful landscapes over the course of the day. In fact, aside from the chilly temperatures (which rarely dip below 0 degrees but often feel like they do), winter is an enviable time of year around here. As long as I dress in multiple layers and brace for the cold, even I don't hate winter here.
As much.
See Also: Winter Fog in Australia