I love coffee. I've been drinking it in one form or another since I was a teenager. And since I started traveling the world, I've been delighted to find it served in many different forms, accompanied by different customs and coffee drinking rituals.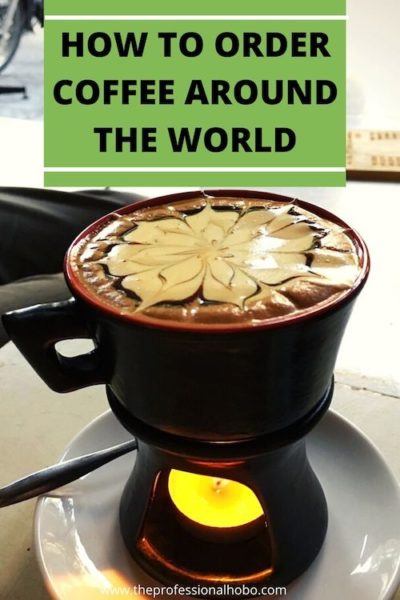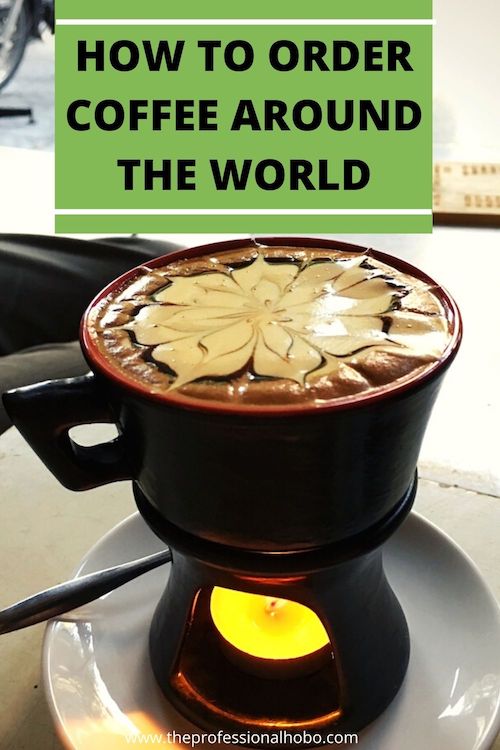 This post was originally published in 2016. It has since been updated for accuracy of links and content.


For example, on leaving North America, I discovered that their commonplace filtered coffee is considered to be little more than "dirty tap water" in many countries; often thought of as a downright abomination of this glorious brew. The idea of a "bottomless cup" of coffee as is served in many North American restaurants is a completely foreign concept in many other countries.
In parts of Asia, I had trouble finding much other than instant coffee (which I consider a downright abomination of even filtered coffee).
In Australia and New Zealand, it took me ages to figure out how to even order a cup of coffee. There's the "flat white", the "long black", and various other incantations that took me a while to decipher.
This was my introduction to the concept that coffee, in many places, is espresso-based. All coffee is based on a simple shot of espresso, to which you add water, milk, or steamed milk in various amounts to formulate your concoction of choice.
In Italy, I got dirty looks for ordering a cappuccino after a meal. Cappuccinos are reserved solely for morning libations; at all other times of day you drink espresso, often with an eye-poppingly large amount of sugar.
In Vietnam, I met my match in coffee. My favourite thing to do in the mornings was to sit on the sidewalk in a toddler-sized chair and watch the world go by at a furious pace, while my coffee slowly dripped into a glass with condensed milk at the bottom. The flavour and texture of the coffee in Vietnam (condensed milk aside – which is pretty freaking fantastic in coffee) is something that I've yet to find anywhere else.
As a microcosm of world travel in general, I've enjoyed discovering the number of different ways people view – and drink – coffee according to local customs, cultures, and history.


Coffee Drinking Rituals Around the World
Following is a cool infographic that depicts the form and manners of coffee drinking rituals in various countries. Although I discovered many of these customs the hard way, you can use this primer as a way to avoid your own cultural faux pas and drink coffee around the world like you've been doing it all your life.
foodpackaginglabels.net
Where is the best coffee you've had in the world?