Although my layover in New York City (on the marathon journey between Australia and Toronto) was a measly two days, I managed to experience a side of New York that I had never experienced before in my half a dozen or so visits: I saw the city as a local.
This post was originally published in 2009 . It has since been updated for accuracy of links and content.


I first saw New York City as a sixteenth birthday present from my mum. We did everything you would expect to do in this huge and energetic city: we ate foot-high deli sandwiches, saw Broadway shows, walked in Central Park, spent ages at the Met, rode to the top of the Empire State Building…you get the picture. Subsequent visits added to the repertoire of standard NYC activities…including a visit to the 911 memorials on my most recent visit.
But this time, a few things had changed: I was traveling on my own, I had a few online acquaintances to meet up with, and I only had two days to enjoy it – more as a place of transit than a destination in and of itself.
I also had the great good fortune to have received an offer of accommodation from one of my online acquaintances; a very generous offer that I stay in this fellow's place while he shacked up with his girlfriend down the street. His only request was that I not take his stuff. (!)
After 33 hours of flights interspersed with two hour layovers, I arrived in New York. Add in a three hour charade in getting from the airport to my digs in Chinatown, and I was a little worse for wear, but energized by this massive city of skyscrapers and constant activity.
I had never visited NY's Chinatown before, which made the location of my accommodation extra special. After living in the rural countryside of Australia for the last year, Chinatown offered me the potential for some serious gastronomical ecstasy. (Too bad that with the jet lag my body couldn't figure out what time it was for the entire two days, making eating anything – even favourite foods – almost impossible).
After making my way up the five flights of narrow stairs in the heart of Chinatown, I was shown my home for the next two days. Although I have never seen a typical Manhattan bachelor pad before, I can only surmise that this place was fairly typical: very small but with all the necessary accouterments. It was also impeccably clean and considerably more elegant than you would expect from the look (and smell) of the street and stairwell. (Now that's what I call good security)!
I usually forget something whenever I travel. It's usually something small, and normally insignificant. So by the time I had boarded my first flight out of Melbourne, I already realized what I had forgotten: my laptop power cord. This was not so small a thing to have forgotten, as I tend to be attached at the hip to my beloved computer, and would even consider throwing myself in front of a bus to protect it (except for the fact that it would be useless to me if I were dead).
So task number one for me was to find and purchase a new power cord. This involved exactly what I love to do in New York: walking. I usually stay in the mid-town area, so being centered downtown offered a whole new array of things to see and experience. The day was sunny and beautiful, and everybody was out to enjoy it (as New York had seen a stretch of poor weather leading up to my visit as I understand it).
Most of the day was consequently spent wandering the streets of downtown Manhattan. That evening and the following day were spent meeting up with my online acquaintances, which was wonderful; I type quickly, but nothing matches the joy of fast-paced enriching conversation that jumps from topic to topic as quickly as our minds and mouths can keep up.
Most people I came into contact with asked me what I plan to see or do during my visit. My response took many off-guard: nothing.
Having done most of the touristy things in New York, this visit was an exercise in just being there. And as such, it was absolutely perfect.
I wandered the streets, and even occasionally engaged passers-by in conversation. Whereas in the past I might have been "scared" of interacting with strangers – especially on my own – in this big and foreboding city where anything could happen, instead I used a good dose of street sense and looked at everything with fresh and curious eyes.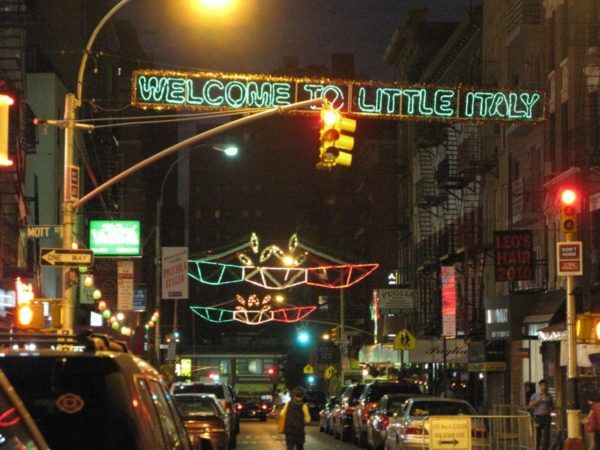 If I have learned anything from my travels thus far, it is that 99% of the people in this world are fundamentally good. And absolutely everything I experienced in New York – receiving keys to a guy's apartment without having ever met; the wonderful breakfast I was treated to in Little Italy; the awesome lunch and tour of a friend's dynamic office; and the innumerable pleasant interactions with complete strangers – further proved this point.
Thank you New York City, and friends – you know who you are – for helping me to feel like a local in New York; even if it was just for two days.